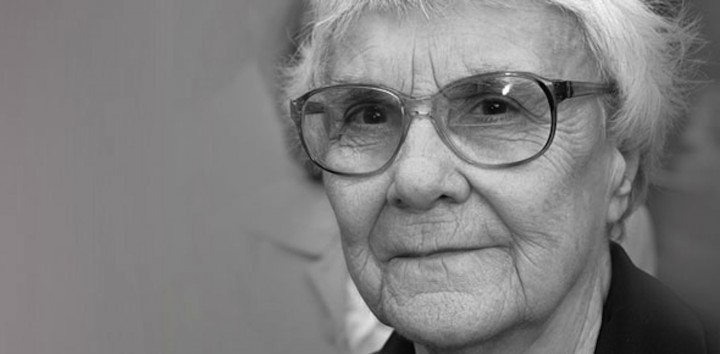 Harper Lee, the author of the American classic, To Kill A Mockingbird, has passed away.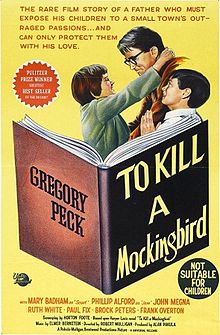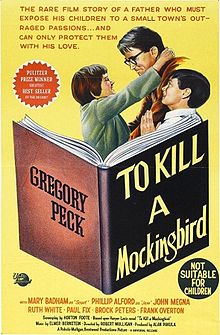 Okay, so Harper Lee wasn't a film star or director, so you could question why we're paying tribute to her here on this film-based website. It's unquestionable that Ms Lee was one of the great literary icons of her generation – heck, of all time – given what she achieved with just one book. To Kill A Mockingbird came out in 1960, at the height of racial tensions in the United States, in which Black American's were finally gaining ground in the Civil Rights movement. The book told the story of Scout, her brother Jem, and their widowed father Atticus Finch, a lawyer in the deep south of racially divided Alabama, and how their lives are impacted when Atticus takes on the case of a black man accused of the rape and battery of a local white girl.
The story plays on the bigotry and hatred of the situation, even thought it's obvious to both the characters in the book, and the reader, that the accused is innocent. The main take-away for me was that racism and hatred such as that depicted here is learned, not genetic, and that we can stamp out this kind of divisive behaviour if we change people's hearts and minds.
To Kill A Mockingbird quickly became the quintessential American novel, alongside Catcher In The Rye, for depicting a deeply divisive and sensitive issue with tenacity and intuitive intelligence. The book would receive the Pulitzer Prize, and Lee herself would be awarded the Presidential Medal Of Freedom, by George W Bush, in 2007. Famously reclusive, Harper Lee began to refuse interviews when she feared the publicity would somehow take away the lustre from her story, as people's curiosity would water down the impact of the book's sense of compassion.
The book would be turned into a film in 1962, with Gregory Peck portraying Atticus, Mary Badham as Scout (through whom the story is told), and Phillip Alford as Jem. Among others, the film also features performances by Brock Peters as the accused, Tom Robinson, James Anderson as Bob Ewell, and the screen début of Robert Duvall, as the neighbourhood's local recluse, Boo Radley. Directed by Robert Mulligan, the film would win Oscars for Best Actor – Gregory Peck, Best Adapted Screenplay – Horton Foote, and Best Art Direction (Black & White), while it would lose Best Picture to Lawrence Of Arabia.
To Kill A Mockingbird remained Harper Lee's only published work until another, Go Set A Watchman, was released in 2015. In recent years, Ms Lee was in a private care facility for her failing health. She passed away on February 19th, aged 89.
Who wrote this?