Blog-a-thon: Acting Black – Morgan Freeman


This article forms part of the Acting Black Blogathon, hosted by Dell On Movies: you can find this article and many more linked here. Go on, click that link!
If there's a more authoritative voice working in cinema today, I'm hard pressed to think of it. hugely popular thespian of stage and screen, Morgan Freeman has dominated Hollywood's go-to Cool Guy brigade since he told Jessica Tandy to basically go f@ck herself in Driving Miss Daisy. With his calm, authoritative voice and quiet, relaxed on-screen persona, and featuring iconic roles in The Shawshank Redemption, Se7en and as the greatest cinematic Black American President ever, in Deep Impact, Morgan Freeman has become a name synonymous with on-screen awesome the world over, not to mention having one of the top three most parodied voices of all time.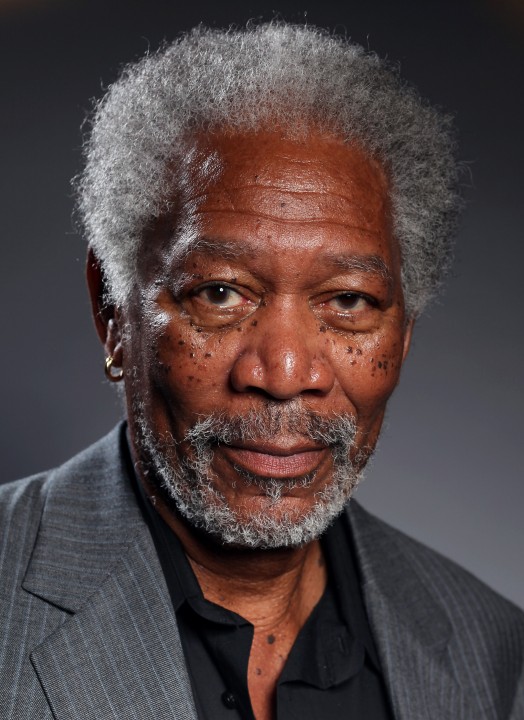 There's few actors whose mere presence in a film immediately elevates those appearing in it with him. Morgan Freeman's commanding vocals and screen presence make it hard to look past him at anyone else, and his rise up the ladder as a genuine pop-culture icon happened almost overnight. Initially, however, his early career was limited to uncredited roles in film, and minor television success during the 60's, before the role Freeman himself considers his "breakout" performance, as Fast Black in Street Smart, in 1987. The 80's and 90's saw Freeman's credibility as a leading actor rise meteorically – he was nominated for an Academy Award for his performance as Hoke in Driving Miss Daisy, in 1989, while appearing in Oscar nominated Civil War flick Glory, alongside Denzel Washington for director Edward Zwick, did him no harm whatsoever.
The early 90's saw him appear in a string of high profile, hugely successful films, including Robin Hood: Prince Of Thieves (1991), Clint Eastwood's Unforgiven and the film adaptation of Bryce Courtenay's The Power of One, both in 1992, while his most famously quotable role, of inmate Red Redding, in Frank Darabont's The Shawshank Redemption, saw him receive both Oscar, Golden Globe and BAFTA nominations for the part.
Around this time, Freeman began appearing in more authoritative roles within his movies, playing figures of military, judicial or scientific superiority – he ruled the roost opposite Dustin Hoffman in Outbreak, provided the intellectual stimulus of Se7en, paired with hot new star Brad Pitt, and was the catalyst for action in the Keanu Reeves actioner, Chain Reaction. Speilberg came calling for his racially charged period flick, Amistad, which featured Freeman alongside a veritable Who's Who of Hollywood at the time, before he took on the role of Alex Cross, created by author James Patterson, in the crime thriller Kiss The Girls, in 1997, and would reprise the part in 2001's less memorable Along Came A Spider.
He played God in Bruce Almighty (and again in the sequel, Evan Almighty), an aged former boxer opposite Clint Eastwood again in Million Dollar Baby (for which he finally won an Academy Award), and as Bruce Wayne's business partner Lucius Fox in Christopher Nolan's Dark Knight Trilogy – Batman Begins, The Dark Knight, and The Dark Knight Rises. He has even narrated a number of documentary films (because his voice is like honey to your eardrums), including the incredibly popular March Of The Penguins.
All great roles, right? Sure, but Freeman isn't averse to taking a paycheck every so often either. Nothing roles in garbage films such as Hard Rain, Dreamcatcher (inexplicably awful, considering it was directed by Wyatt Earp helmer and Star Wars alum Lawrence Kasdan), Feast Of Love, Transcendence, Lucy, Ted 2, Momentum, and Last Vegas, among others, have kept his bank account heavy at the expense of his legacy, similarly to the once-awesome Robert DeNiro. Very rarely does Freeman literally phone it in (which he actually does in Lucy, let's be honest), and even his smallest roles come with a gravitas that only a legitimate screen icon can bring to the table.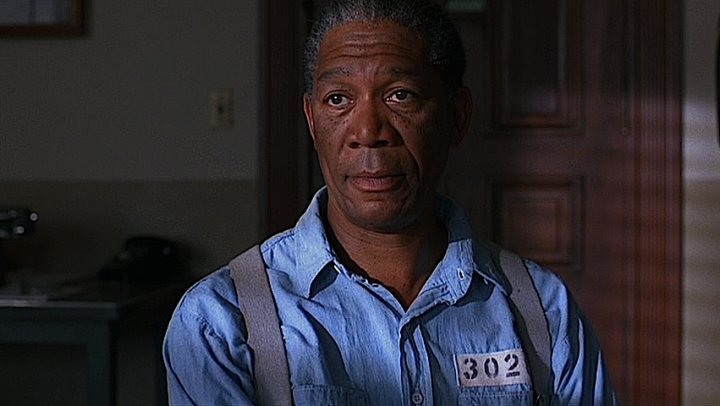 This laundry list of great, awesome, and utterly shitty films all give us a taste of the kind of acting Morgan Freeman is capable of. He's as well known as, say, Christopher Walken or Clint Eastwood, in terms of their iconic vocal delivery and style of performance, not to mention specific looks. But that voice, endlessly parodied and as well known as James Earl Jones', makes every performance he gives feel that much more solidified. Freeman has a dignity to his acting, both as a protagonist and antagonist. He can command a room with menace should the need arise, but can also play the most paternal father figure you'd ever want – hell, his portrayal of God probably converted many people to the faith on the strength of his appearance alone. Or not, I don't know, but it's cool to think about it, right?
 There may be better black actors out there – hell, I think Denzel Washington deserves his own wing at the Academy Headquarters – but there's few with such name and face and voice recognition as Morgan Freeman. Best described as a living National Treasure, with a voice that sounds like a feather dropping into a sofa in zero gravity while Mozart plays in the background, Morgan Freeman is one of the most famous black actors to have ever graced the big screen.
Who wrote this?