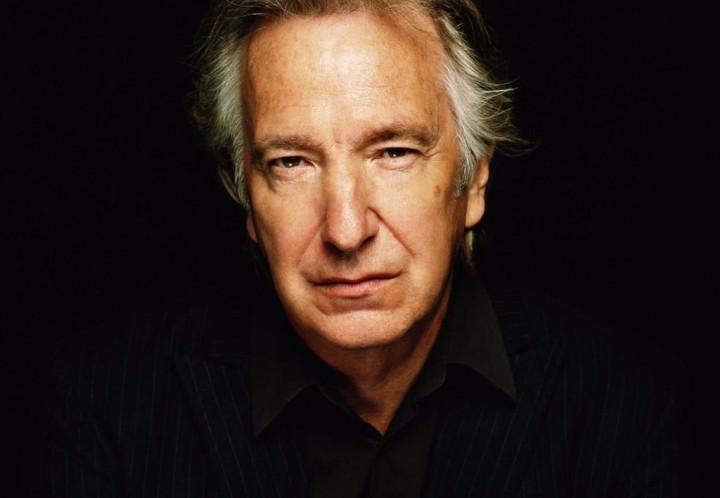 Alan Rickman, the English actor famous for his roles as Hans Gruber in Die Hard, Professor Snape in the Harry Potter Movies, and as the Sheriff Of Nottingham in Robin Hood: Prince Of Thieves, has passed away.
Mr Rickman made his Hollywood feature film début (aged 41) alongside Bruce Willis in the iconic action film Die Hard, in 1988, following years of working on the stage in London's theatre circuit. Following Die Hard, Rickman worked alongside Kevin Costner in the big-budget adventure film Robin Hood: Prince Of Thieves, playing the dastardly Sheriff Of Nottingham, in 1991. Rickman's career blossomed on the big screen after that, taking roles in a vast array of both American and UK productions, including (but not limited to) Sense & Sensibility (1994), Michael Collins (1996), Dogma and Galaxy Quest (1999), before grabbing pop-culture by the short-and-curlies as Professor Severus Snape in the 8-film saga of Harry Potter, beginning with The Philosopher's Stone, in 2001, and concluding with The Deathly Hallows Part 2, in 2011.
Between Potter films Rickman appeared in The Hitchhikers Guide To The Galaxy (2005), Tim Burton's Sweeney Todd: The Demon Barber Of Fleet Street (2007), Love Actually (2003), and more recently in The Butler (2013) and A Promise (2013).
Alan Rickman passed away on January 14th, aged only 69, from cancer.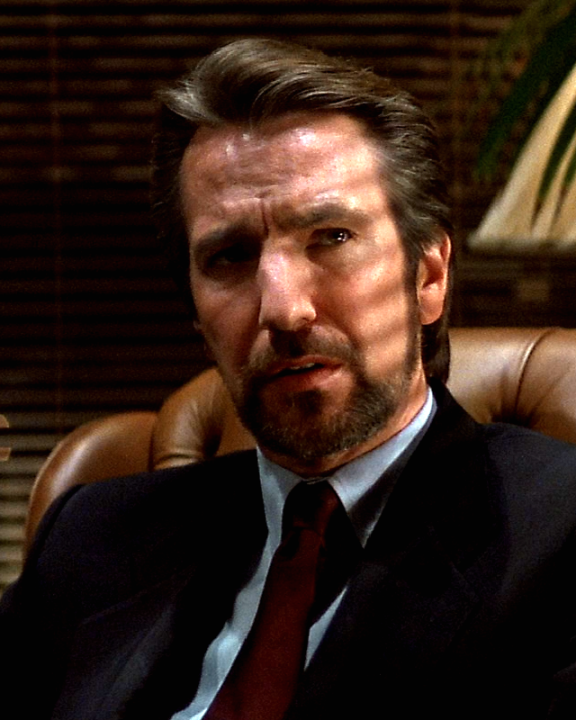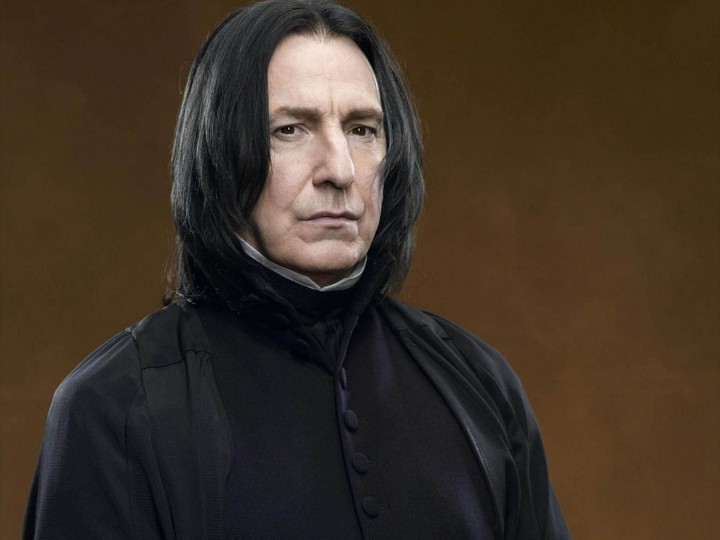 Who wrote this?