A Look At The Oscar Contenders You Should Be Watching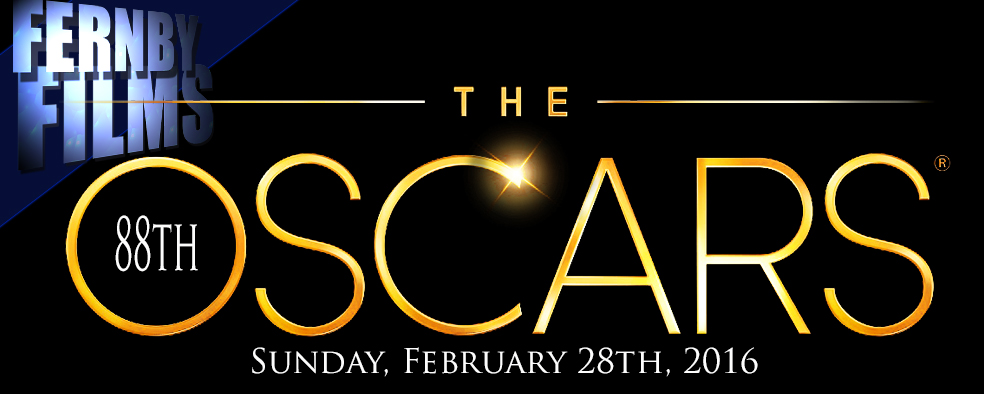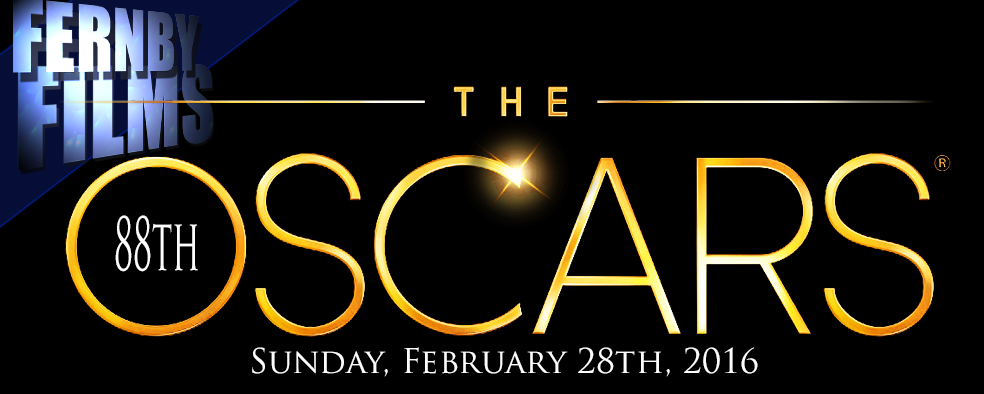 The Golden Globes have come and gone, which means we probably have our best idea yet of which movies and individuals are poised to take home Oscars at this year's Academy Awards. The nominations for these awards will be released on Thursday, but in the meantime here's a look ahead at the films that should be leading contenders in major categories.
The Revenant
Likely Nominations: Best Picture, Best Director (Alejandro Gonzalez Inarritu), Best Actor (Leonardo DiCaprio), Best Original Score
Our Thoughts: The Revenant will probably be the most memorable film of 2015. It actually got some of the softest reviews of the selections on this list, which isn't to say the critics didn't enjoy it. But these days, these ratings are a little low for a Best Picture contender. Nevertheless, the film has some serious momentum after taking Best Picture, Best Director, and Best Actor in the drama category at the Golden Globes, so it has to be considered the favou
rite for a big night at the Oscars.
That Alejeandro Gonzalez Inarritu is in the running for Best Director a year after his Birdman film won the Oscar for Best Picture isn't so surprising. We've seen directors go on multi-year hot streaks before, and while the phrase "visually stunning" is drastically overused these days in discussing film, it certainly applies to The Revenant. Inarritu famously went to extraordinary lengths to make this project as jaw-droppingly beautiful as it is. That the effort could be rewarded with top honours should be no surprise.
The surprise here is that DiCaprio finally seems to have the inside track on the elusive Best Actor award. Most see him among the very best actors in the business, yet he's had an infamous series of snubs in past award seasons. DiCaprio produced arguably his best work yet in The Revenant, going above and beyond to portray the true struggle of his character's misfortune and frontier life in general, and it seems it's going to pay off with Oscar gold.
Room
Likely Nominations: Best Picture, Best Actress (Brie Larson), Best Adapted Screenplay
Our Thoughts: Room was simultaneously one of the strangest and most moving pictures of the year. What seemed like a horror premise ended up being a profoundly emotional experience built on a creepy concept but elevated spectacularly by a breakout performance from Brie Larson. She received the Golden Globe for Best Actress in a drama and should be considered the favourite at the Oscars, though it's a tough category.
Room may get a Best Picture nomination but seems to have little hope of winning there. The interesting thing will be seeing if the wonderful work of Emma Donoghue in adapting her own novel will be recognised in the Best Adapted Screenplay category.
The Martian
Likely Nominations: Best Picture, Best Director (Ridley Scott), Best Actor (Matt Damon), Best Adapted Screenplay
Our Thoughts: The Martian is pretty much a shoe-in for all of those nominations, and Matt Damon may even be DiCaprio's biggest competition for Best Actor after winning the award in the comedy/musical category at the Golden Globes.
The interesting element here is Scott, who's been responsible for countless popular projects but hasn't had a meaningful Oscars presence since the early-2000s. Gladiator won the first Best Picture award of the century and still stands as one of the most memorable winners we've seen. Most fans can still quote half the film by heart and they're still making games about it! There is a Gladiator slot game on the web that functions as a major draw to players at this site beyond the welcome bonuses and promotions that are in place. The game even gives a shout-out to Scott in its description, calling it "a must for any fan of the beautifully-shot Gladiator film."
But that kind of awards success and lasting impact must seem like a distant memory to Scott. He probably isn't going to win Best Director this time around but The Martian feels like a bit of a darling. Coming off a Best Picture Golden Globe in the comedy/drama category (the classification was a little bizarre), it can't be dismissed as a strong contender for a few awards.
Carol
Likely Nominations: Best Picture, Best Director (Todd Haynes), Best Actress (Cate Blanchett), Best Supporting Actress (Rooney Mara), Best Adapted Screenplay, Best Original Score
Our Thoughts: Carol could conceivably rack up the most nominations of any film, but it could also whiff on snagging any wins. It was perceived by many as a possible favourite in numerous categories heading into the Golden Globes, but it ended up striking out.
The interesting wrinkle here is that Blanchett and Mara are likely to be split up into different categories, whereas the Globes saw them both nominated for Best Actress in the drama category. Presumably they split the vote to some extent, and without each other to compete with, they might both stand better chances of winning awards at the Oscars. It'll likely come down to Blanchett, Larson and Jennifer Lawrence for Best Actress and Mara vs. Kate Winslet for Best Supporting Actress.
Steve Jobs
Likely Nominations: Best Director (Danny Boyle), Best Actor (Michael Fassbender), Best Supporting Actress (Kate Winslet), Best Adapted Screenplay, Best Original Score
Our Thoughts: The only nomination above that doesn't feel like a guarantee is Boyle's, given that the film did not receive a Golden Globe nomination for Best Director. That felt like a little bit of a snub. No matter how well Aaron Sorkin writes (and his script here is the favourite for Best Adapted Screenplay), it's tough to direct a film with so much dialogue and so little change in scenery and still have the final product be entertaining. That's what Boyle accomplished here, but perhaps he's shouldering some of the blame for what many believed to be inaccurate portrayals of real events in the film.
A Best Picture nomination is unlikely (no Golden Globe nomination here), and Fassbender will almost certainly be nominated and not win. Winslet is the real point of interest here, as she was wonderful in the film. She arguably stole most of the scenes she was in and deservedly won the Golden Globe for Best Actress in a drama. As mentioned, however, she'll now have to contend with Mara, who was in a different category at the Globes.
Spotlight
Likely Nominations: Best Picture, Best Director (Tom McCarthy), Best Supporting Actor (Mark Ruffalo), Best Original Screenplay
Our Thoughts: Spotlight was relatively quiet at the Globes, which was one of the bigger surprises of the night. It seemed to be among the favourites for Best Picture, Best Director, and Best Screenplay at least, and perhaps the writing of Tom McCarthy and Josh Singer will be rewarded at the Oscars. This time they'll be in the Best Original Screenplay category, while Steve Jobs (which won the Globe) will be in the adapted category.
The real interesting thing with Spotlight will be seeing if McCarthy can win an Oscar for Best Director in the same year in which he played "Michael the Robot" in Pixels. A disastrous comedy, Pixels was widely viewed as one of the worst films of the year, even if it did produce a surprisingly enjoyable app game. That was kind of the point with this one: pixellated video game characters are better left in, you know, video games. A McCarthy win for Best Director, which is a very distinct possibility, would make for one of the greatest redemptions in history for an individual's year in film (not that he was wholly responsible for Pixels, but you get the point).
Coming Up Short: Joy, The Big Short, The Hateful Eight, The Danish Girl, and Mad Max: Fury Road will all get a few nominations, but none look like major players after the Golden Globes. Of the bunch, the likeliest winners are Jennifer Lawrence (Best Actress) from Joy and Quentin Tarantino (Best Original Screenplay) from The Hateful Eight.
Major Award Predictions: Best Picture – Spotlight; Best Director – Alejandro Gonzalez Inarritu; Best Actor – Leonardo DiCaprio; Best Actress – Cate Blanchett; Best Supporting Actor – Sylvester Stallone; Best Supporting Actress – Kate Winslet
What do you think? Who do YOU think will make a splash at the 88th Academyy Awards? Let us know in the comments section below! Argue away!!
Related articles
Who wrote this?