Why The Golden Globes Are A Meaningless Waste Of Time – A Short Summary


If the Golden Globes of January 2016 told us anything, it's that the Hollywood Foreign Press is a) unaware of exactly what its purpose within the industry actually is, and b) it's all about the money. In one of the worst ceremonies to grace the lauded stages of Tinseltown – perhaps ever – not even the snide crudity of comedian Ricky Gervais could salvage this trainwreck from accomplishing almost nothing as it hurtled towards the world's most foregone conclusion: that The Revenant will snag the Oscar for Best Picture later in February.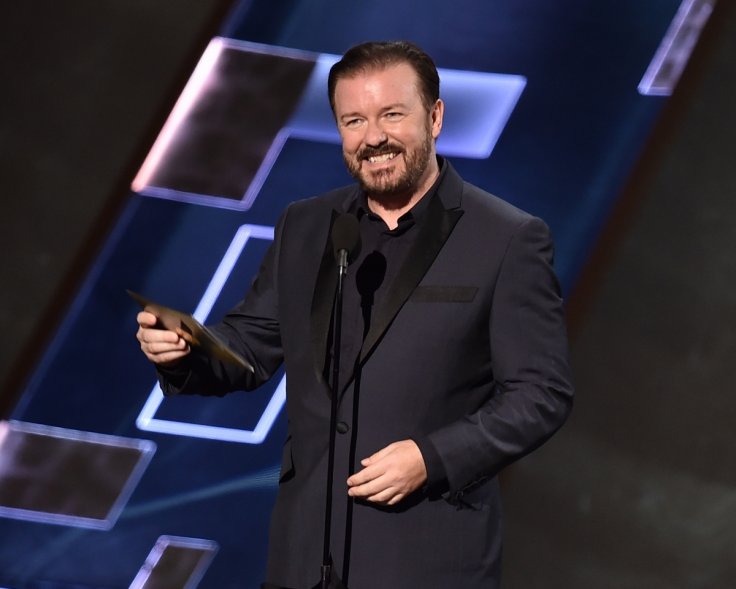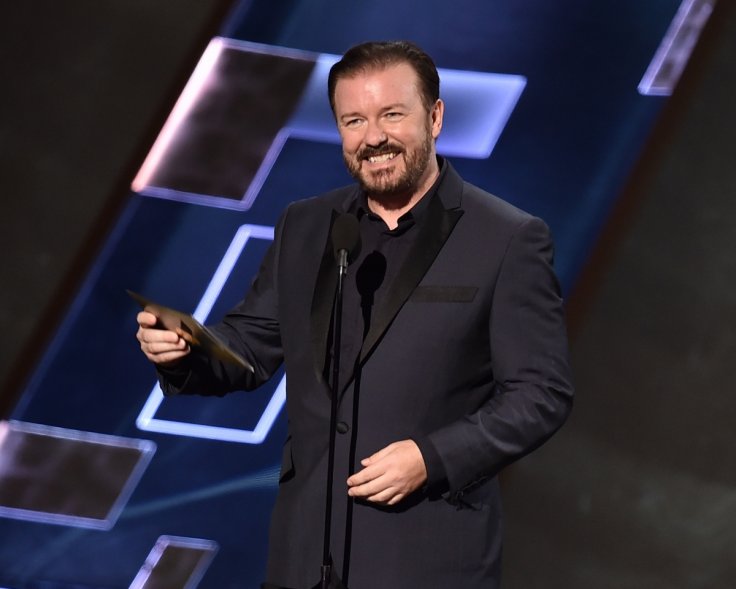 To quote the Fun song: "What do we stand for?". This must surely be the question on the lips of the HFP organisers whose Golden Globes, once seen as a precursor to the Academy Awards and to whom the film industry looked as a legitimate benchmark for award season glory, now that their show has effectively become a five minute news-anchor pratfall festival of "controversy" and inanity. A late show gaffe by Hollywood's "it Girl" Jennifer Lawrence, in which she waggled a delicate, manicured finger at some poor random journalist on his phone, simply iced the badly mixed cake that was the Golden Globes this year.
In the rankings of awards shows for Hollywood, obviously chief among them are the Oscars. The relevant guilds awards – Directors Guild, Screen Actor's Guild – flow throughout January and February, and the critic-voted awards from publications as diverse as the Boston Globe and the obviously named Critics Choice Awards, provide Hollywood with plenty of self-congratulatory back-slapping moments, and most of them are legitimately serious awards worthy of recognition; peer recognition perhaps key to the vast majority.
Then you have the fun stuff, like the People's Choice awards, or the Nickelodeon Kid's Choice Awards (that cites amongst its many varied categories "Best Screen Kiss"), which, unlike the majority of telecast ceremonies, is actually voted on by the people, which makes it a popularity contest in which the industry doesn't get a say. These are obviously all a bit of harmless fun, and both audience and celebrity knows what they're getting into the moment they walk in the door.
But the Golden Globes, organised by the Hollywood Foreign Press Association, is stuck somewhere between serious and comedic in both relevance and applicability. The HFP is an organisation who – and the name gives it away – are a bunch of journalists who write about Hollywood for publications outside of the United States, and by their own admission not even mainstream publications at that. Membership numbers are stated on the Association's own website as "around 90" – that's not a typo, ninety! – meaning that for such a large-scale presentation, the HFP is actually a small-scale membership of exclusivity, rather than inclusiveness.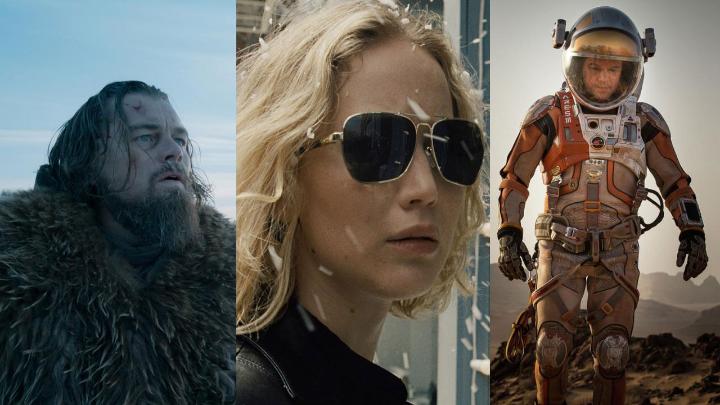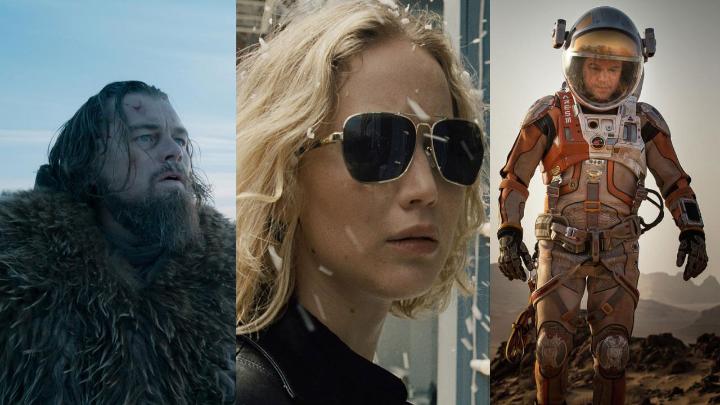 Compare that to the Academy, which ranks membership in the thousands, and you begin to see how the more cynical among us could think that voting by a mere 90 people substantially reduces the democratization of the Globes' awards in terms of scope.
Then there's the idiotic break-up of categories the Golden Globes throws up – specifically, Best Drama, and Best Musical or Comedy. This year, the HFP inexplicably categorised Ridley Scott's excellent sci-fi opus The Martian, in which Matt Damon is marooned on Mars for several years, as a "comedy". Now, having seen The Martian, I can quite categorically state that it is not a film you'd describe as a "comedy", even in the broadest sense – Damon does throw some nice witticisms at the audience, sure, but it's not a film you'd find on the same shelf as, say, Monty Python's Life Of Brian.
Again, cynics would say the HFP were trying to get Ridley Scott – director of The Martian – some kudos for a change, and indeed the film picked up the Golden Globe for Best Film Musical Or Comedy, but you could literally hear film-Twitter rolling its collective eyes at that. I'd even go as far to question whether Joy, the latest film starring Jennifer "Don't Look At Your Phone" Lawrence is a comedy or a musical, as well. The Big Short, a film which is in many ways similar to The Martian in terms of finding a few laughs within a deadly serious narrative, is also not a film I'd class as a comedy by any stretch (possibly a Black Comedy?), and yet there it was, up for a Globe in the Musical Or Comedy category.
In fact, the Musical Or Comedy category is a gyp – seriously, Melissa McCarthy is pretty good in Spy, but worthy of industry adulation? Matt Damon gave a great account of himself in The Martian but why wasn't he good enough to make it into a dramatic category?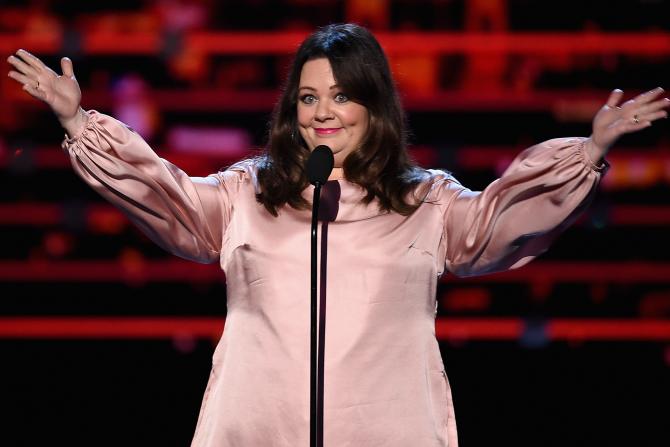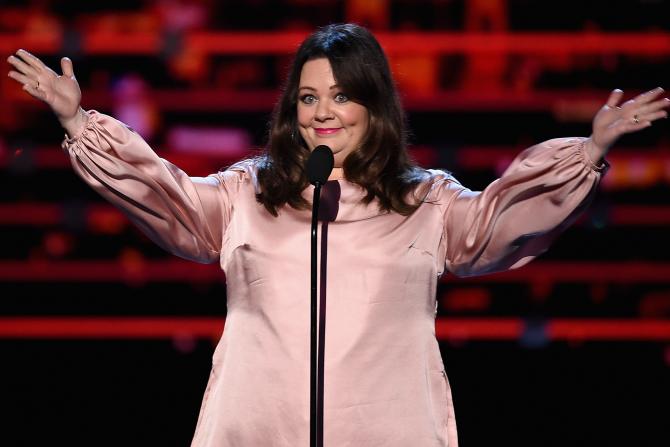 This slippery slope of wishy-washy nominations – congrats to Leonardo DiCaprio for snagging Best Actor – Drama for The Revenant, Brie Larson for The Room, and Sylvester Stallone for Best Supporting actor in Creed – and the trashy, half-comedy of Ricky Gervais' often crude and ill-timed remarks to open the show, indicate that the Golden Globes are rapidly approaching irrelevance, if indeed they aren't already there. If you're going to have a "Musical Or Comedy" category, then it might be helpful to actually have a musical or comedy film nominated within that category, rather than dramatic films that use slight humour to tell their story.
Then there's Jennifer Lawrence, she of #Fappening fame, who was only saved from an online butchering by the extreme stroke of luck of having David Bowie pass away at the exact same time as she was backstage admonishing a reporter for looking at his phone. All my research has turned up on this incident is that the poor reporter was either a) reading a question in a language that possibly wasn't his first (most of the HFP are journalists for publications who doesn't always speak English, it must be remembered) or b) he was trying to get some video footage of the backstage antics for publication on his non-English-speaking website. Either way, Lawrence's behaviour towards the man was incredibly awful, a butchering of the goodwill folks had towards her as the "daaahhhling" of Hollywood and her unfortunate Fappening scandal. Considering she'd just won an award for appearing on a giant screen, it's ironic she'd call out a man for looking at one.
I've never really liked Lawrence, I must be honest, as I find her to be disingenuous and fake, the kind of girl who'll smile to get a role or give a pleasant interview, but then bitch about people like a monster when the cameras are off or people's backs are turned. I have no real interest in her acting performances either, although I will admit she's generally pretty solid when not fending off Donald Sutherland's lascivious advances via the Hunger Games. Her work in American Hustle was lauded across the globe (even by me) but I must have seen a different film to everyone else because, now that I think about it, it looked like she was doing a piss-poor parody of Juliette Lewis.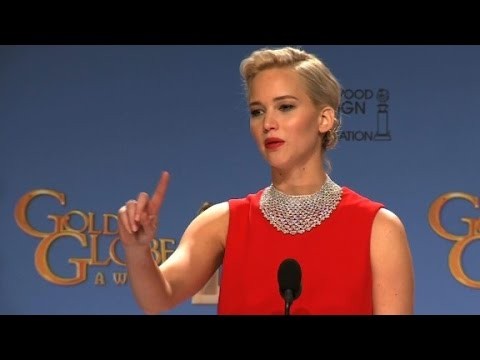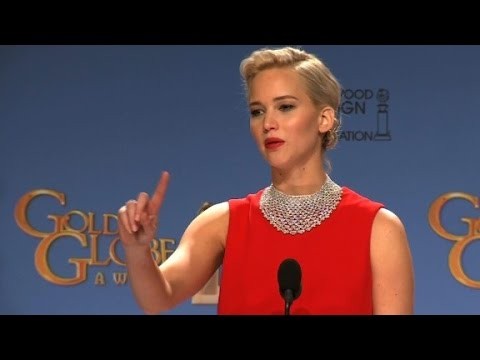 Lawrence's classless actions at this year's Globes have only further cemented her as a bit of a bitch in my opinion, frankly – I'm good to state this publicly, because I'm not intending to make a secret of it – and I think it's indicative of just how trailer-trash the Golden Globes have become generally. In an industry where appearance is everything, Lawrence's behaviour was both shocking in its unexpectedness, and amazing in the indifference with which people appear to give a crap. I guess she's got credit in the bank with people to the amount she can escape this kind of thing with nary a skerrick of tarnish on her reputation, but I'm inclined to think that below the surface of her very public All American Girl persona is somebody with the soul of a ruthless schoolmarm and the personality of a polished turd.
I'm a big one for the Oscars, mainly because of the history and the solemnity with which the industry treats itself during that time. You'd never get Gervais on the Oscar stage tossing off jokes about transgender celebrities or anti-Semitic Mel Gibson barbs which were relevant about five years ago at the Holy Grail of film award shows. The Golden Globes seems to be struggling to find any relevance for itself; its' not a fun show like you'd find on MTV, because it's still too afraid of upsetting people badly enough to sue, nor is it the total white-knuckle seriousness of Oscar night because the HFP doesn't have the clout to do that.
Instead, it's a hobbled donkey of a concept, a conceited, possibly corrupt, minuscule representation of what less-than-a-hundred-people think Hollywood did right in a given year. This isn't a Pirelli calendar, folks, this is Hollywood's foreign journalists hoping to rub shoulders with people they'd never normally talk to outside of mandated publicity tours and the like, and quite frankly it's starting to look like somebody dragged the camper trailer onto the Hollywood lot and let Aunt Bodecine and Cousin Candace loose at the wine bottles. Unless the Golden Globes find their raison d'etre, and find it quickly, very soon about the only thing they'll have going in their favour is that they don't soak the recipients in green goo.
Related articles
Who wrote this?