From The Editor – Our milestone 1000th Review!!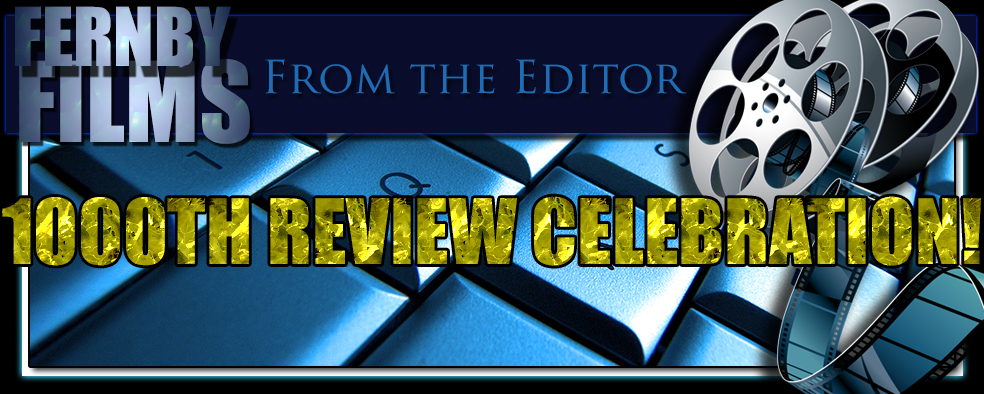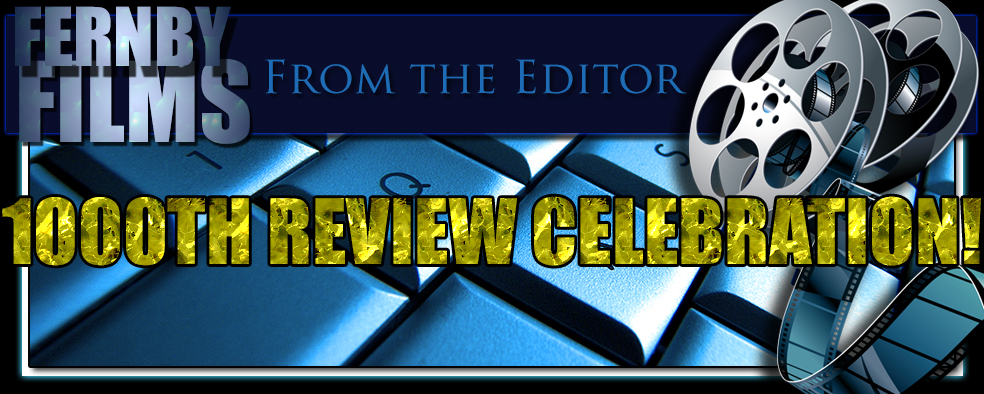 Good morning folks!
Well, what an amazing day we have here: finally, we've reached an amazing milestone, with today marking the publication of our 1000th movie review. 1000 is a nice, huge number, and it's great to finally have made the journey. Those late-900's were a bit of a killer, to be honest. What movie will it be, you ask. We're not gonna tell – you'll have to check back later today to find out. But it's a biggie, rest assured.
To continue to mark this milestone, we've decided to make a slight change to our rating policy going forward. Instead of our "mark out of 10" rating that has appeared at the bottom of all our reviews since the first in 2007, we're changing to a fancy A-F rating system. You will read more about this later today, as we publish our explanation diagram to assist those wondering what it all means.
Once again, we tip our hat to the new site design and logo work, which occurred only a week or so ago. Thanks again to Michael Kubler from Grey Phoenix, who has been our admin guru since we started this site back in 2007. Without Mick's work, we would simply cease to exist, so thanks Mick!
In other news, we've felt a bit bad considering we started so strongly with our ongoing series on the films of Alfred Hitchcock. Since we haven't reviewed a film of his this year, we're going to try and maintain a bit of a higher frequency of his movies being reviewed here in our post-1000 world. Expect some new reviews from Hitchcock's oeuvre very, very shortly.
This week's publishing schedule is going to be rather limited – once we've published #1000, you won't see a new review (or any new content at all, unless somebody passes on) until next Monday. The next few weeks we'll publish a new review each weekday, since we had a bit of a backlog held over, but we'll resume normal broadcasting very soon after that.
Also, we're continuing to work on more Ferncasts and video reviews, and as usual we'll continue to provide some opinion on interesting or pivotal stuff as it comes to hand. So stick around, there's plenty more great stuff on the way here at Fernby Films.
Rodney T – EIC, Fernby Films
Who wrote this?