Movie Review – A Most Violent Year

– Summary –
Director :   JC Chandor
Year Of Release :   2014
Principal Cast :  Oscar Isaac, Jessica Chastain, David Oyelowo, Alessandro Nivola, Albert Brooks, Catalina Sandino Morino, Ashley Williams, Elyes Gabel, Jerry Adler.
Approx Running Time :   125 Minutes
Synopsis:   In New York City 1981, an ambitious immigrant fights to protect his business and family during the most dangerous year in the city's history.
What we think :  Terrific lead performances and an unambiguous screenplay provide viewers with a powerful, if slow-moving story of standing tall amidst city-wide corruption. A Most Violent Year is compelling human drama, a journey worth taking, and a film you'll remember.
****
Always about the oil.
As a former employee of a major oil company, I'm so glad I wasn't around back in the 80's. The war for control of oil in New York City's cold, cold winters through the early 80's is brought into sharp relief in A Most Violent Year, a sl0wburn dramatic crime thriller from director JC Chandor, who previously helmed All Is Lost with Robert Redford. Featuring a star turn from Oscar Isaac (last seen in Inside Llewyn Davis), and a wonderful performance by Zero Dark Thirty star Jessica Chastain, A Most Violent Year harkens back to the grim, gritty crime thrillers of the 70's (to me, anyway) with its relaxed style allowing the dramatic heft to remain front and center.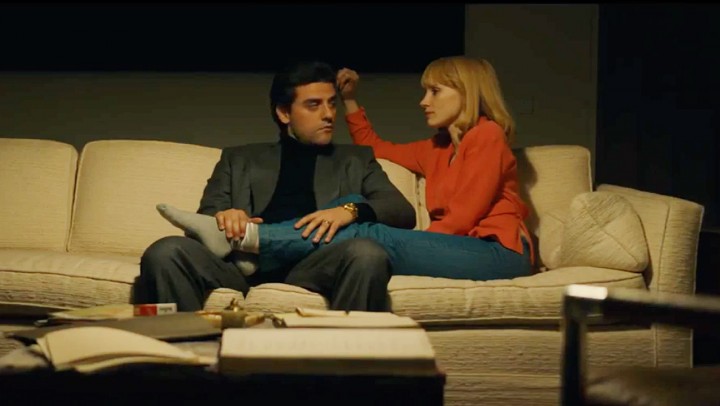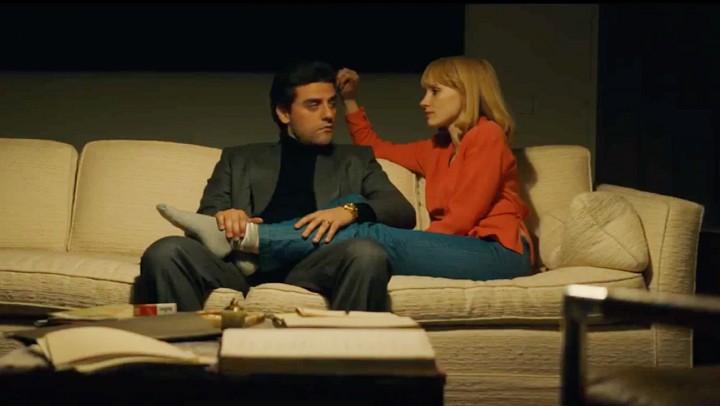 It's winter, 1981, in New York. Businessman Abel Morales (Oscar Isaac) and his wife Anna (Jessica Chastain) own a heating oil company in competition with ruthless others, and truck hijacking is rife throughout the industry. With his lawyer Andrew Walsh (Albert Brooks), Morales has put a hefty down-payment on a riverside oil storage facility, with the intention of borrowing the rest from the bank. However, when the bank pulls out of the deal after one of Morales' drivers is involved in a shoot-out on the 58th street bridge, Morales has to scrape and scrounge all the finances he can, even from one of his competitors, Peter Forente (Alessandro Nivola). Meanwhile, Morales' company is being investigated by the Assistant District Attorney, Lawrence (David Oyelowo) for fraud and other mismanagement charges.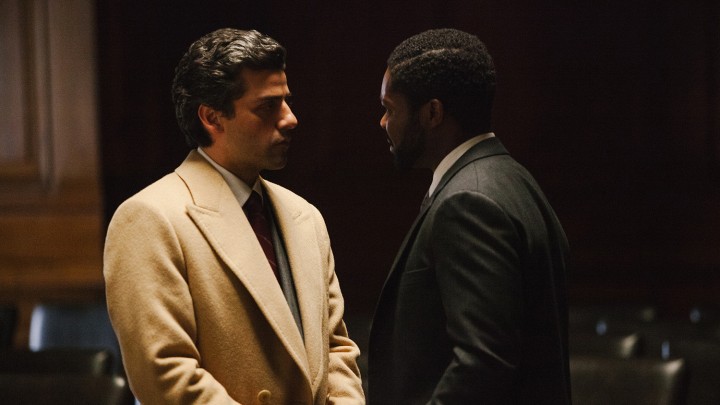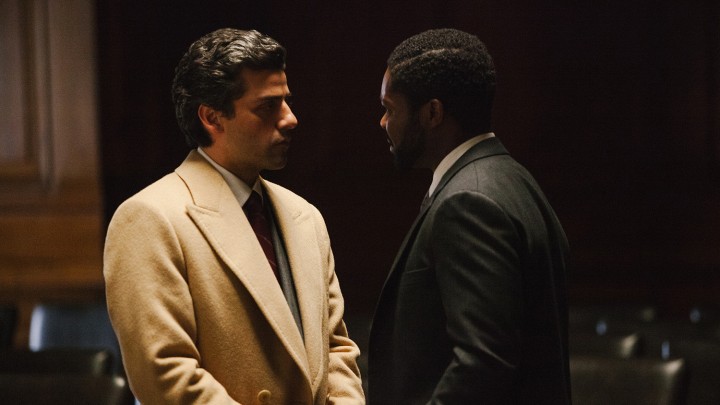 Surprising as it is, A Most Violent Year isn't all that violent. There's inference, sure, and a couple of moments of tense human danger, but overall, this isn't the blood-soaked mafioso film I was expecting from the title. Instead, the film is a leisurely paced, character-driven work of drama, expertly helmed by Chandor and given pronounced appeal by the leading cast's performances. Oscar Isaac, in particular, is exceptionally good, as straight-arrow Morales, a businessman trying to do the right thing by his company even in the face of both extreme prejudice and violent reprisals. In the face of the constant hurdles place in front of him, Morales is trying to do the right thing, even when his closest confidants urge him otherwise, simply for survival. Isaac almost channels Al Pacino in intensity at times (not the shouty Devil's Advocate Pacino, but the calm, Godfather Pacino) and as a character I quickly became invested in Morales because he's not the typical genre identity.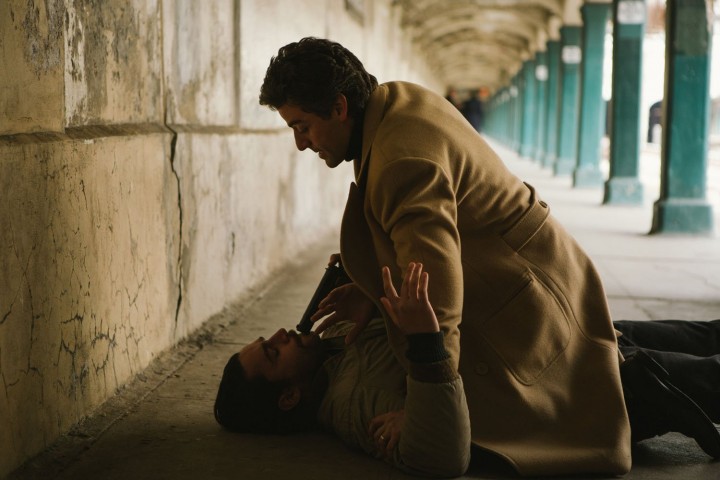 Jessica Chastain's character, Anna Morales, hides her secrets well, although there's just enough lurking in her dialogue to indicate that, were she to "become involved" in Abel's problems, things would get very bad indeed. Throughout, you get the sense that Abel's reluctance to go the darker road is something Anna isn't fond of, but endures out of necessity – backstory criminal subtext involving her father indicates that she's trying to keep her name from also being dragged into the mud. Chastain plays Anna with a tempered ferocity, one minute concerned, the next a growling predator, something not to be trifled with. This paradox of the strong woman behind a strong but reluctant man is the heart of A Most Violent Year's think-piece fiction, and JC Chandor allows it to manifest with strength and complexity. Underlying thematic material within the film's struggle-street mentality seems to run parallel with the great American Dream, to succeed in spite of adversity (or because of it), and to that end the film works magnificently.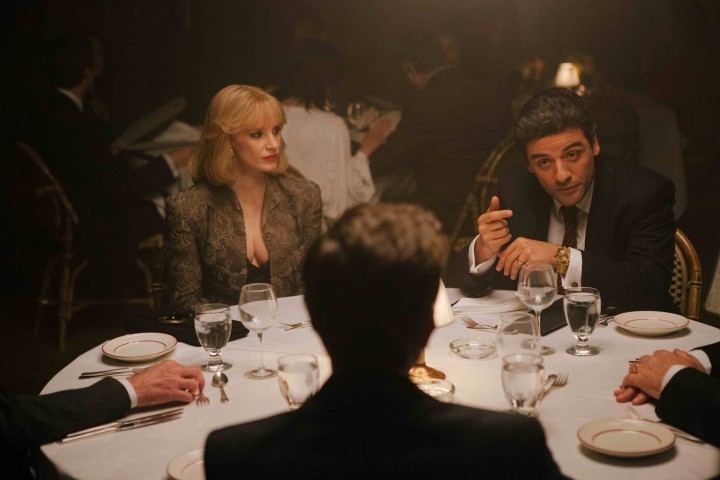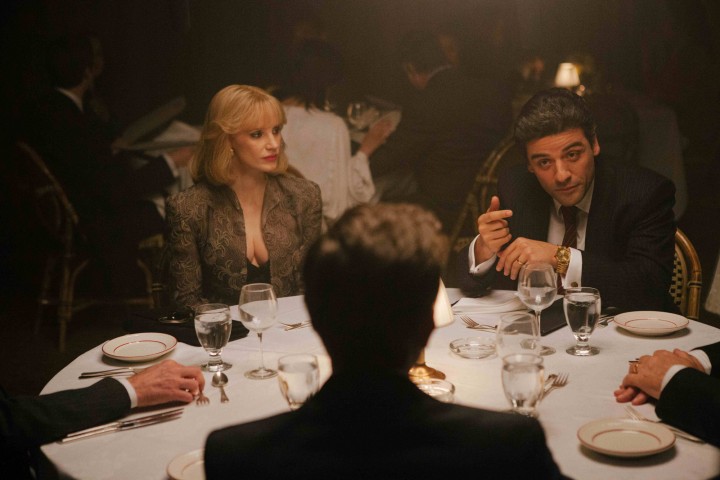 Chandor's direction is tight, strong and assured. He manifests the tension through dialogue and the "between the lines" stuff that isn't said out loud, using simple, elegant framing and direct, classic editing to ensure the film works because of the performances, rather than the production behind the camera. As it should be; a great film is shouldered by great actors, and A Most Violent Year is blessed with some truly wonderful talent. The screenplay allows the characters to really develop, to inhabit their skin as real people – I had to double check this as a work of fiction, instead of some kind of "based on a true story" thing – and although the film does move slowly, never once is it anything but enthralling.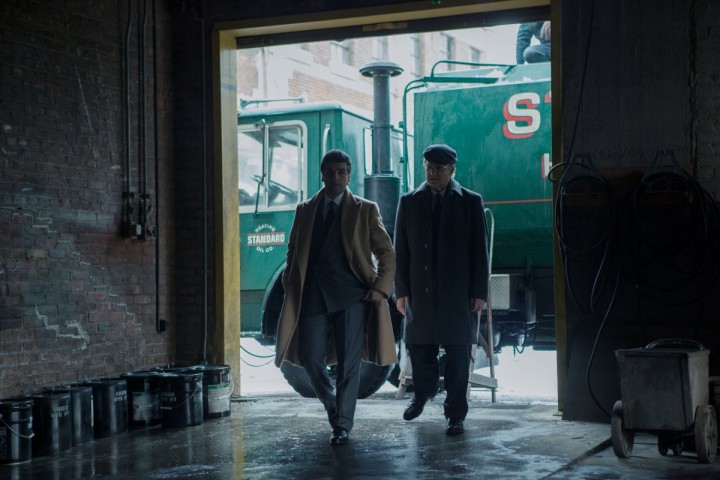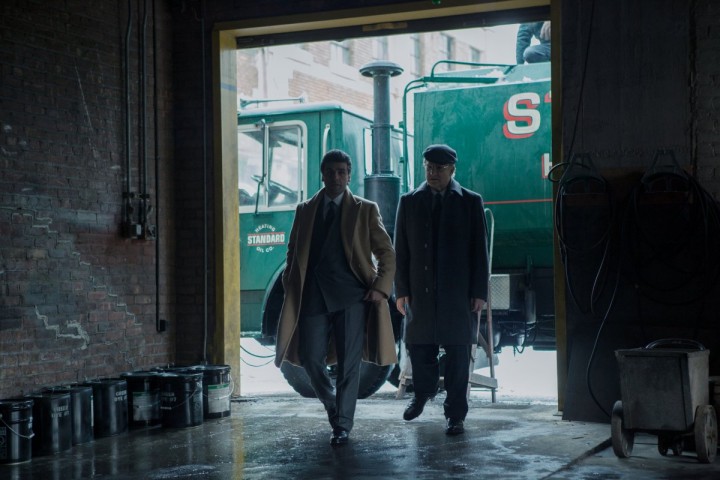 It's a strange thing that A Most Violent Year didn't snag any love from the Academy (Jessica Chastain should rightly be pissed at missing an acting nomination – as should Isaac), because it's an equally compelling story to both The Imitation Game and The Theory Of Everything, and both those films at least were in the running. With its period detail holding up under close scrutiny, and characters of light and shade on display, I found this film a captivating, thought-provoking journey into ethical integrity in spite of seemingly insurmountable odds working against you. A Most Violent Year is a truly great film, and should not be missed.
Related articles
Who wrote this?