– Summary –
Director :   Daniel Benmayor
Year Of Release :  2015
Principal Cast : Taylor Lautner, Marie Avgeropolous, Adam Rayner, Rafi Gavron, Luciano Acuna Jr, Josh Yadon, Johnny M Wu, Sam Medina.
Approx Running Time :   94 Minutes
Synopsis: Wanted by the Chinese mafia, a New York City bike messenger escapes into the world of parkour after meeting a beautiful stranger.
What we think : It could be worse. It could be Abduction 2.
**********************
It's a little worrying when you see a film's filming schedule as taking place during 2013, and it's release coming in 2015. Unless this is a Justice League-level blockbuster relying on visual effects in every frame, Tracers' lack of enthusiasm from the studio makes watching it a nervous experience. Yeah, it's probably going to be crap, but since it stars one of the only legitimately nice actors to come out of the Twilight series, I figured what they hey, I'd give Taylor Lautner the benefit of the doubt. Marketed as a kind of blend between Premium Rush and Brick Mansions (the latter starring the late Paul Walker, which was a remake of a French film named District 13), Tracers apparent lack of quality shines through with every frame of its try-hard, wannabe cool exterior, as Lautner pouts and panders his way through a conventional script and extreme-games action film-making.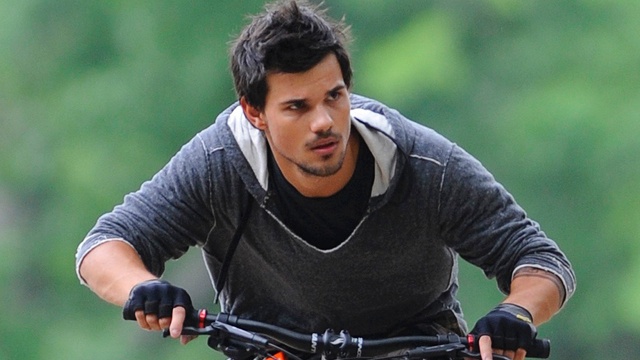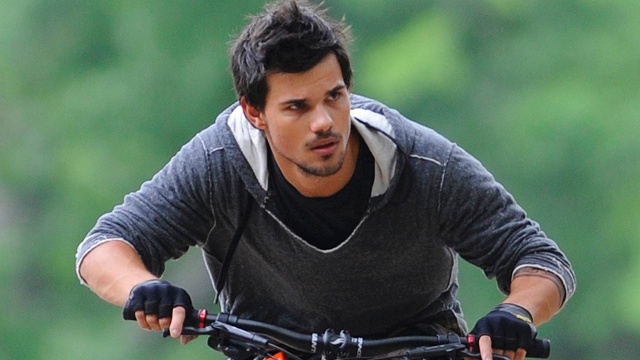 Lautner stars as Cam, a New York bike messenger in debt to the Chinese Mafia. One day, after neeting the beautiful Nikki (Marie Avgeropolous), Cam discovers the world of parkour (free running), and ends up working for a gang of underground delivery people, transporting contraband across the city using the liberating sport.
Tracers has the unfortunate problem of being entirely reliant on Taylor Lautner's personality to carry it. And let's face it, aside from having a good body, Lautner's thespian skills are decidedly one-note. As we discovered in the unfortunately awful Abduction, and now in Tracers, the young lad's desire to place himself as the next Young Action Star come apart at the seams, even when compared to other genre B-movie stars in Van Damme or Statham. As much as I think he's got his heart in the right place, he lacks a charismatic screen presence (not even an accent, a lisp, or some weird facial structure), ending up as just another pretty boy acting tough for the babes.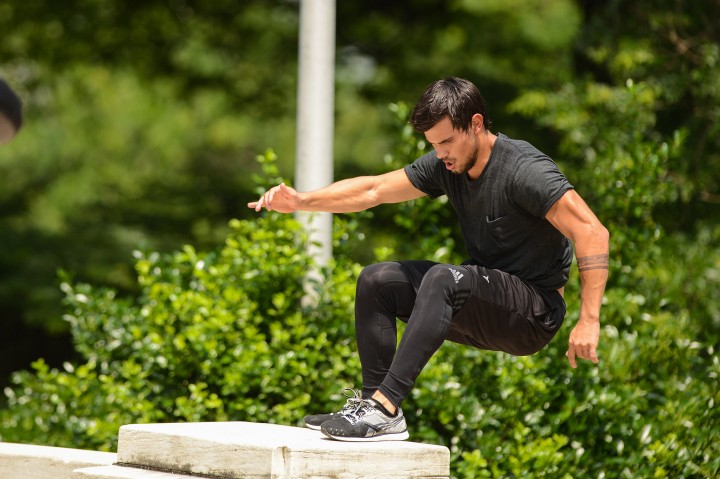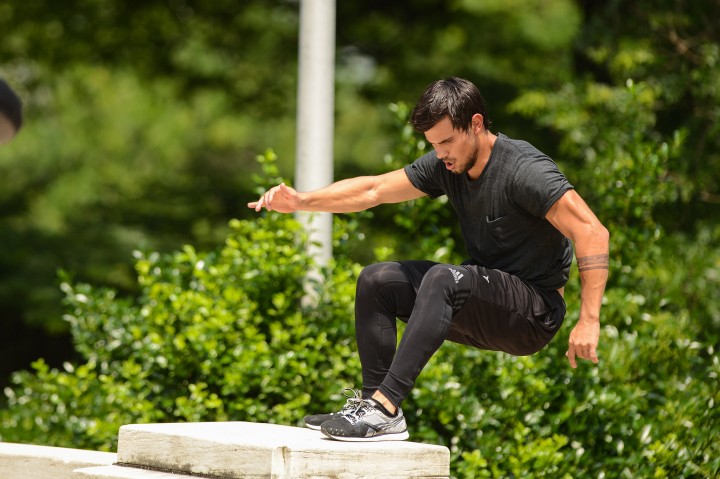 Tracers is one of those weird gimmick films that sells itself as an action movie. Parkour, or free running (or, in this movie, "tracing") is a sport that's grown in popularity since it kicked into mainstream during the opening twenty minutes of Casino Royale. Running through derelict buildings and across desolate streetscapes, as well as up-close avoidance action, lends itself to the genre, since it's primarily the human body doing all the work. It's like a car chase without the cars. Ostensibly doing for parkour what Fast & The Furious did for streetracing, Tracers attempts to give us a black-market underground movement of groups moving contraband, and although stylishly helmed by Daniel Benmayor, it isn't as fun to watch as it must surely be to participate in.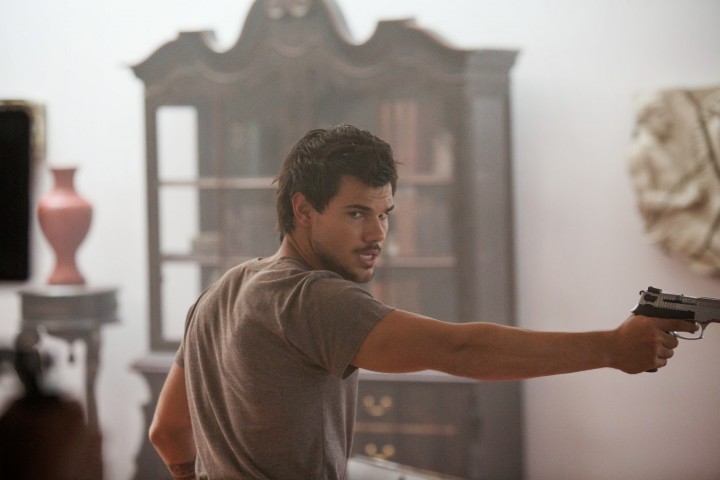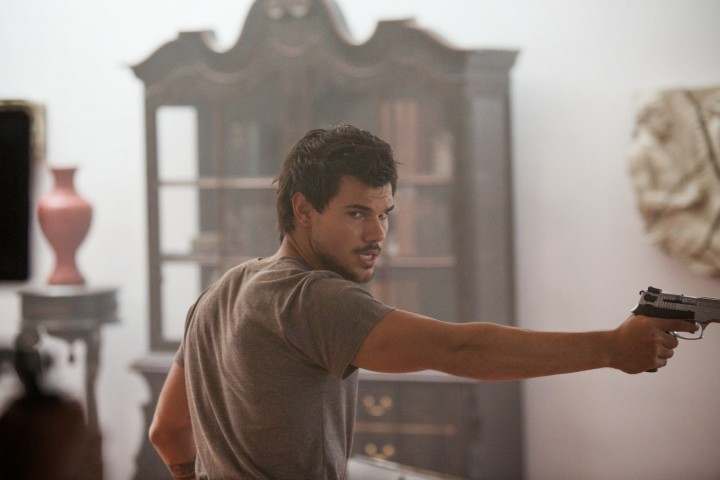 If anything tells you how inordinately by-the-numbers Tracers is, just look at the list of names down for writing duties. No less that five credited writers on this one. Five. A film about running up and down buildings needs five writers to put together? Okay, I'll buy that, but only if the end result is good, right? Sadly, it isn't. Dialogue is cumbersome, plotting is turgid and predictable, relationships and organic character development do not occur, and even taking into account the cast's apparent enthusiasm for the movie, the appearance with everything is one of utter disinterest.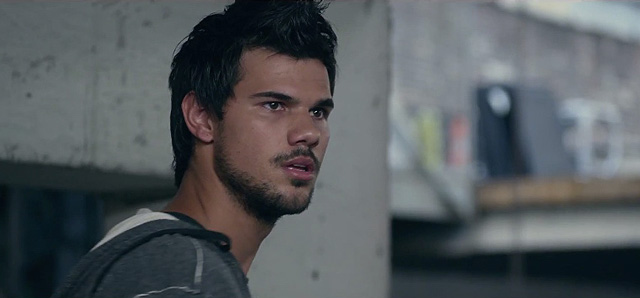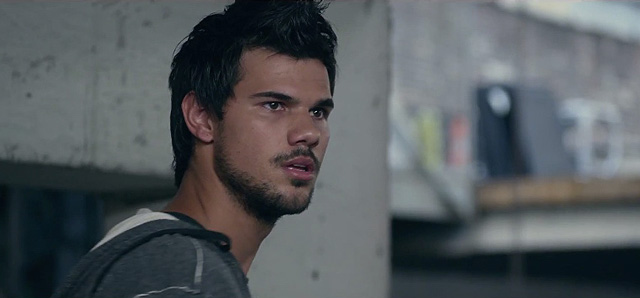 Lautner's character, Cam, is as blank-slate as they come, a guy with no past, no future beyond the film, and a decided lack of personality. Lautner probably isn't in the part of his career where people actively seek him out for roles, so rubbish like this probably what he's stuck with for the duration. Poor boy. Nikki is grouchy, insouciant, and ice-cool – in other words, just like most other action females in movies of this budget. Marie Avgeropolous might be attractive, but like Lautner, she's a sack of potatoes at the acting department. Automaton acting from Adam Rayner and Rafi Gavron (and, frankly, the rest of the cast) makes me wish they'd tried to avoid the narrative convulsions Tracers is braced with, and simply left the backstory aside in favor of straight-up action.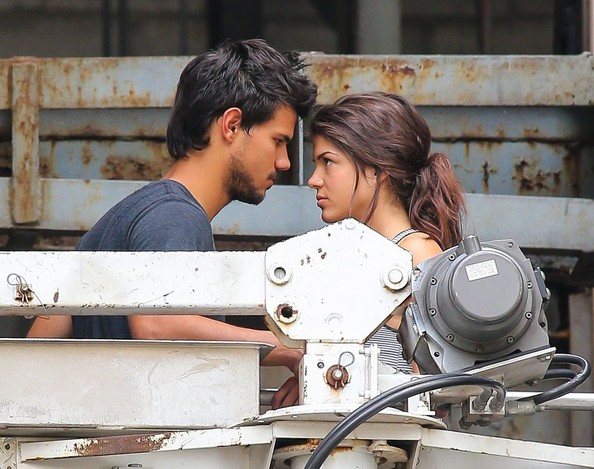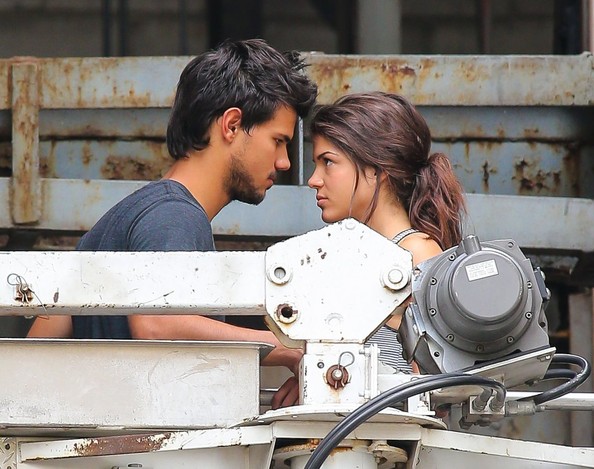 Speaking of action, Tracers' use of parkour to cement its action-status is brave, but ultimately misguided. As I mentioned earlier, the sport is a whole lot more enjoyable to participate in than it is to watch, although not through lack of trying on the part of Benmayor's direction. Camerawork is hodgepodge, using the current popular idea that shaking the camera around so you can't figure out what the hell's going on is a way to enhance the "action". Sadly, the lack of parkour throughout a parkour movie also doesn't endear itself. Tracers spends far too much time on romantic subplot and crime gangs than it does with doing what it promises.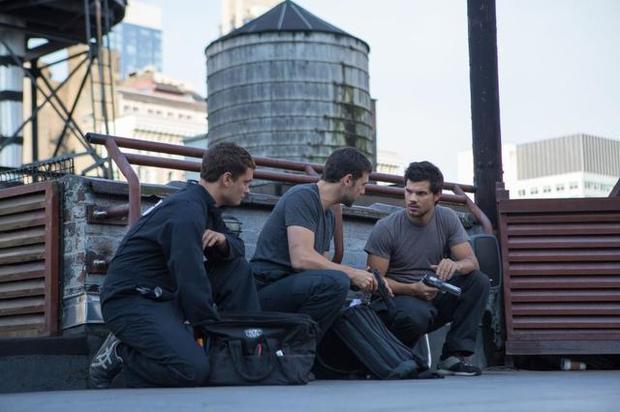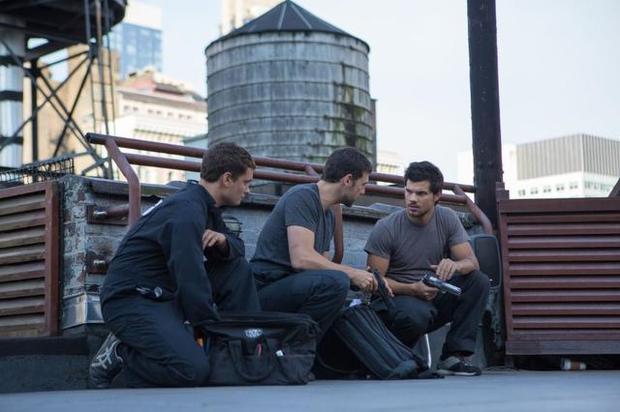 Tracers is C-grade action trash, made palatable by the granite-faced performance of Taylor Lautner, whose rapidly diminishing career in this genre may very well sputter out and die after this. Not sure the legion of screamage fans will let that happen, but one can only hope. Without an excuse to remove his shirt every five minutes, Lautner's left to "act" through this, and he can't muster much. Not that the film gives him much to work with anyway. If you're bored or high one Sunday afternoon, it will probably pass the time while you wait for the pizza to arrive, but as anything other than utter garbage, Tracers isn't much at all.
Related articles
Who wrote this?