Movie Review – Last Starfighter, The

– Summary –
Director :   Nick Castle
Year Of Release :   1984
Principal Cast :  Lance Guest, Dan O'Herlihy, Catherine Mary Stewart, Robert Preston, Norman Snow, Kay E Kuter, Barbara Bosson, Chris Herbert, Dan Mason, Peggy Pope, Charlene Nelson, Vernon Washington, Al Berry, Meg Wyllie, Bunny Summers, Owen Bush, Britt Leach, Wil Wheaton, Heather Locklear (uncredited).
Approx Running Time :   101 Minutes
Synopsis:   A young video-game player is whisked into space to battle an alien armada intent on destroying a collection of civilizations.
What we think :   A childhood favorite, The Last Starfighter remains an enduring classic. Because it loves what it does, and we love it for that. You'll enjoy every charming, kitschy 80's moment of Starfighter's unabashed enjoyment of sci-fi fantasy escapism.

**********************
Before Terminator 2 and Jurassic Park revolutionized computer graphics in cinema, there was a little film released in the mid 80's that took CGI to the absolute extreme. The Last Starfighter. With it's star-studded production team (including folks who'd worked on Star Wars, as well as custom vehicle designer Gene Winfield, as well as Alien tech designer Ron Cobb) behind the camera, a riff of Star Wars' space aesthetic capturing the mood of audiences at the time, and blockbusting use of computer graphics for the majority of its space-set sequences, The Last Starfighter remains not only a cult classic of the era, a childhood favorite for anyone who grew up as a child of the 80's, but also a marvelous time-capsule of Hollywood's early work on computer technology to tell a story.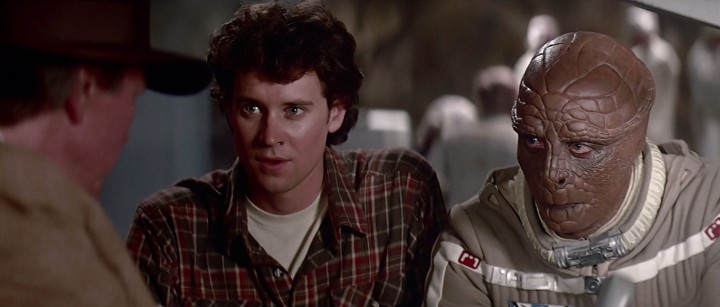 Alex Rogan (Lance Guest) is a teenager living in a trailer park, with a mother (Barbara Bosson) who loves him and a girlfriend, Maggie (Catherine Mary Stewart) who wants him to go further but not at the expense of her having to leave her family. Alex is also a video game fanatic, playing the park's arcade game – The Last Starfighter – until he's something of an expert. It would appear the game is more than human, however, as one evening, after Alex breaks his own record and defeats the game outright, the machine sends a signal into deep space, where purveyor of recruitment, Centauri (Robert Preston) arrives on Earth to take Alex to a mysterious planet in a distant galaxy. There, he will join the Star League, to defend the Frontier (a forcefield defending a vast region of space) against the Ko-Dan armada, using state-of-the-art spacecraft. The Ko-Dan are led by Xur (Norman Snow), a traitorous Rylosian with designs on galactic domination. Alongside lizard-like navigator Grig (Dan O'Herlihy), Alex must not only save Rylos and the Frontier, but also prevent his girlfriend from being killed by Ko-Dan assassins with a doppelganger "Beta Unit" left behind on Earth.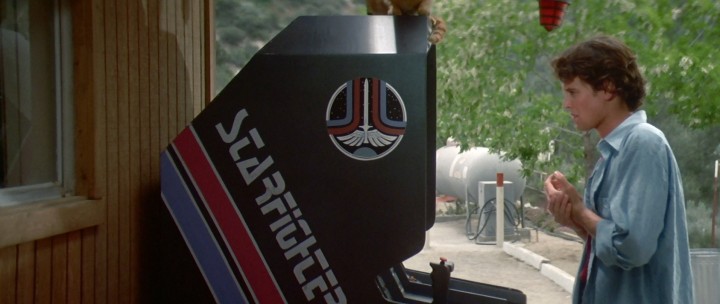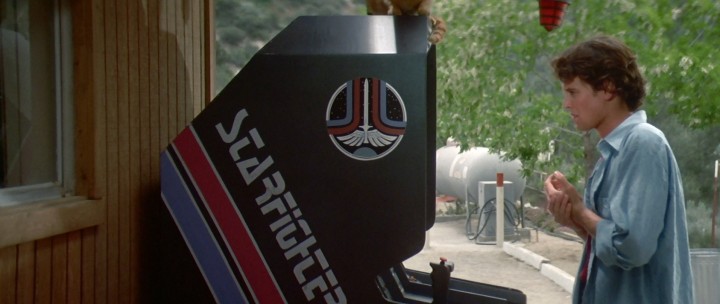 There's films that resonate through the marrow of any child who grew up in the 80's. Films such as Short Circuit, The Neverending Story, and even Flight Of The Navigator rank highly as escapist fantasy kiddie fare that touched more than a few of us watching in the dark during that decade. The Last Starfighter is another of those classic films; and unlike Navigator and Short Circuit, Starfighter actually stands up better than you might expect. With its use of 80's CG, and that shot-on-film quaintness films of this epoch often display, Starfighter is a film trapped in a time-warp that will bring a smile to even the hardest of cinematic hearts. Sure, modern kids will look upon it with the top lip curl of disdain (and screw 'em, what do they know?) but those of us old enough to remember a time before Terminator 2 hit cinemas and changed the game will look on this film with a degree of sentimental, wistful longing for a simpler time.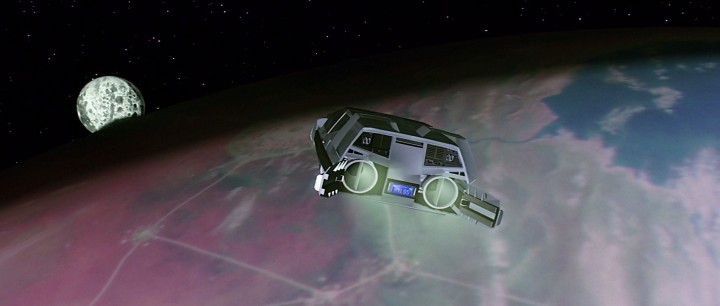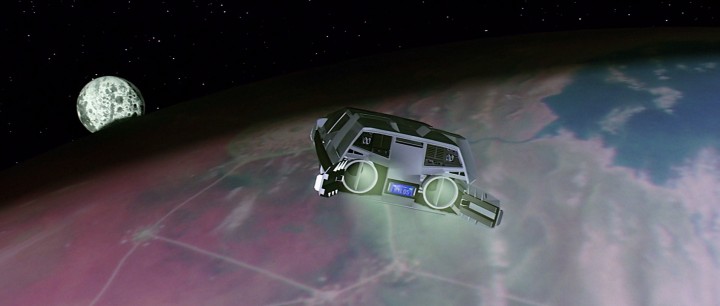 The story is pure escapism. Who ever dreamed they'd go into space? Who ever dreamed they'd smash the record of the local popular arcade game? Who ever dreamed they'd fight an entire alien armada with a single spaceship? Who ever dreamed they'd get the girl? If you answered yes to any of those questions, you'll love this movie. It's a wonderful fantasy of adulthood, love, action and finding oneself when the future doesn't seam quite clear. Alex Rogan's longing to leave his trailer park home and make it in the world is a bedrock cliche in science fiction – hell, in any fiction – so as a kid, it made sense to me in ways I couldn't help but identify with. I too longed to leave my family home and make my own way in the world (it wouldn't happen for a further decade, but I got there!), so as a base elemental story, I attached to it immediately. Alex's journey into space, fighting for a cause he doesn't quite believe in, before discovering his unique talents are bigger than even he could dream, is one of those cheesy movie "moments" that have been hammered into the ground with overuse in the years since, but in Starfighter, they have that skewed-smile charm about them.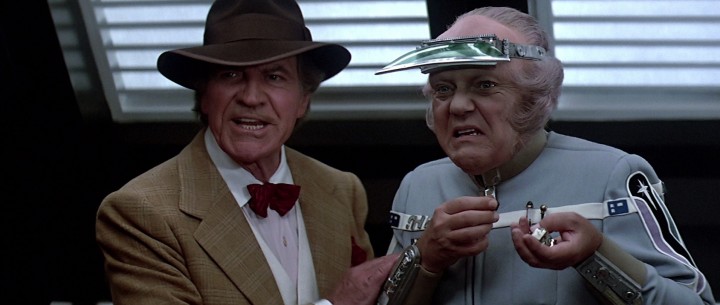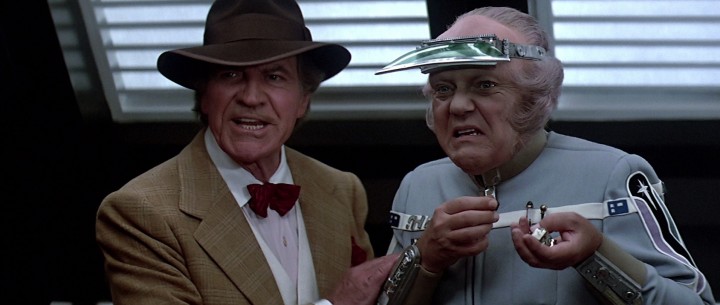 The cast are perfect in their roles. Lance Guest had the looks and acting chops to play Alex Rogan with an uppity, lone-wolf sense of worth, while his screen love-interest, Maggie, is given realistic grounding by Catherine Stewart. They share a magnetic chemistry that manages to overcome the sheer amount of time they're not on the screen together. The late Robert Preston (this would be his final film) plays scallywag Centauri with that glint in his eye, and a smile on his face almost entirely without fault. Dan O'Herlihy is nigh unrecognizable beneath the reptilian make-up and costuming of Grig, and it's his relationship with the innocent, and "human" Alex that makes the film come alive during the scenes when Alex is space-bound. O'Herlihy will be known to most as the Chairman of OCP, the robotics corporation responsible for developing RoboCop, in Paul Verhoeven's classic 80's film. Rounding out this ensemble with class is Norman Snow, who brings a Gary Oldman-level malevolence to the role of Xur, the Rylos traitor who leads the armada against the Frontier.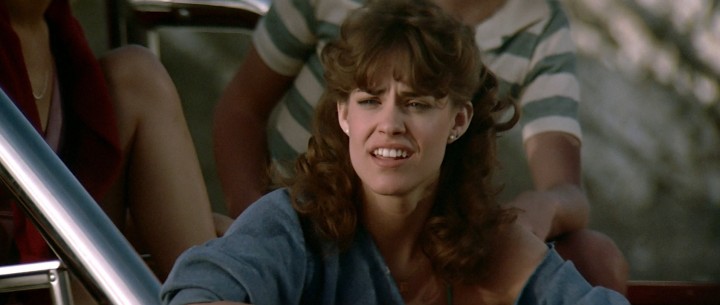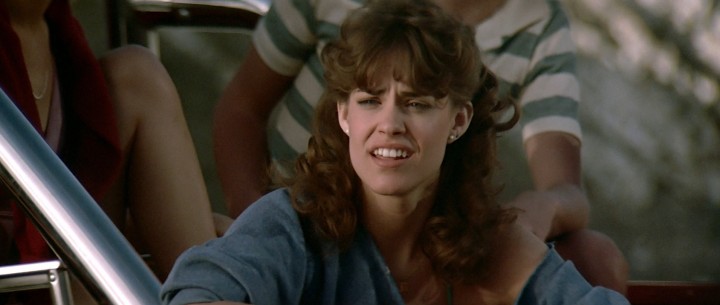 The main selling point for Starfighter these days isn't in its ropey coming-of-age story with its interstellar backdrop; rather, it's the use of CG scattered through the film's action sequences and space-bound battles. Before the advent of Microsoft and its ubiquitous hold on commercial, popular computing, the Cray X-MP supercomputer was the first of its kind to be used to render graphics on such as scale as a Hollywood feature would demand. Sure, by today's standards, Starfighter's visual effects are arcade-game level poor, and lack the visceral punch of your Avatar's and Transformers, but in their day were absolutely state of the damn art. If anything, the rendering done by the Cray computer (and they pushed that thing to beyond its limits, apparently, to achieve what they did here) adds a certain charm to the film, in that it serves as an of-the-period backdrop to the rest of the simplistic story elements and adds weight. As a fan of the film, I think it's a terrific example of early Hollywood effects, so even young viewers should be watching this with a retro feel and level of appreciation.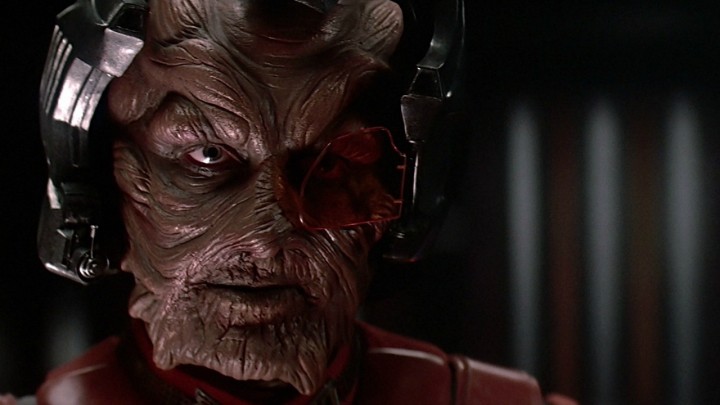 One of the things that actually surprised me all these years later is just how scary the film is. It's a PG rated movie (PG13 wasn't far away, though), but there's plenty of alien-esque grotesquerie going on here to frighten younger children. Alien creatures spring out and terrify the viewer at a few crucial moments, and the sinewy, musculature-inspired visage of the Ko-Dan leader, Lord Krill, is enough to give younger kids nightmares – even now, frankly – so be wary of inviting the weak stomached to watch this film too quickly. That said, the quaint style of the alien makeup, the prosthetics and Star Trekian alien designs are somewhat antiquated enough to allow a sense of familial falsity that is mildly reassuring. Yet, for a prepubescent kid growing up on a farm in the Southern Hemisphere during the 80's, this kind of thing was eye-opening.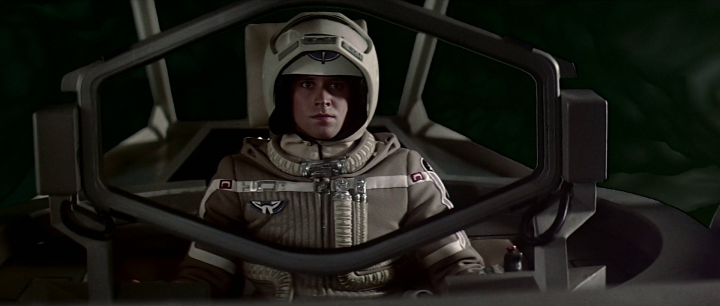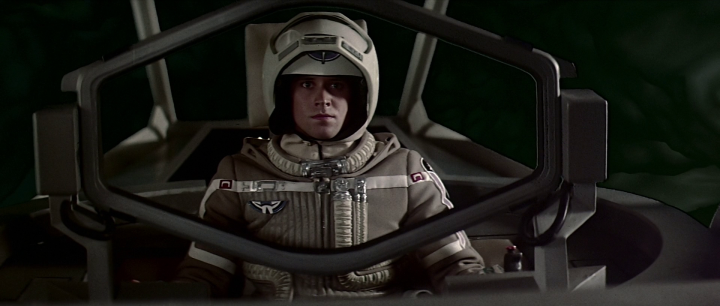 Aside from all this, another aspect of the film that deserves a special mention is Craig Safan's magnificent orchestral score. Utilizing (apparently) a large amount of instruments for the score, Safan's Starfighter work is still regarded by many as his finest. Indeed, if you ain't humming sections of that memorable theme tune, or the "love theme" or the "comedy theme" elements of the score, then there's something wrong with you, you heathen.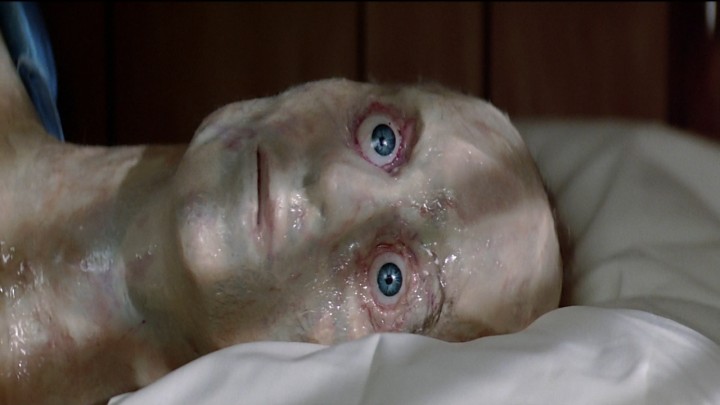 I admit without shame that I adore The Last Starfighter. It's a faultless example of 80's fantasy filmmaking of the science fiction genre. The perfect mix of Americana, romance (yech, right?) heroism and special effects. Through that rose-tinted veneer of childhood adoration I rewatch this film and struggle to find flaw with it purely as a work of entertainment. Harshly judged, I'd say the story lacked depth, the characters felt poorly constructed and, with the exception of Grig, had zero genuine backstory, and much of the "political" subplotting going on was entirely unrequited, but Starfighter's sheer zest and childlike awe at itself overcomes all these problems.
Related articles
Who wrote this?