Movie Review – Maze Runner, The
An interesting premise is undone by dreary direction and a series of bland, uninteresting character choices. Although based on a novel, the film has a "made by committee" feeling pervading ever frame of its Young Adult contemporary slant. It's interesting to a point, but it loses steam by the end and cannot resurrect the creepy opening act once the "mystery" starts to unravel.

– Summary –
Director :  Wes Ball
Year Of Release :  2014
Principal Cast :  Dylan O'Brien, Kaya Scodelario, Thomas Brodie-Sangster, Will Poulter, Ki Hong Lee, Ami Ameen, Blake Cooper, Dexter Darden, Chris Sheffield, Jacob Latimore, Patricia Clarkson.
Approx Running Time :   113 Minutes
Synopsis:  A group of young teens are trapped inside an insidious moving maze, which constantly changes. The survivors set up a smile civilization at the very center, known as the Glade.
What we think :  An interesting premise is undone by dreary direction and a series of bland, uninteresting character choices. Although based on a novel, the film has a "made by committee" feeling pervading ever frame of its Young Adult contemporary slant. It's interesting to a point, but it loses steam by the end and cannot resurrect the creepy opening act once the "mystery" starts to unravel.

**********************
Not quite a-maze-ing.
As I get older, it's becoming increasingly obvious that a lot of popular youth culture is starting to bypass my circle of interest. The proliferation of Young Adult novels in particular has become so overwhelming that it's impossible to keep up – not that I'm much of a reader these days anyway, what with all the movies I need to see. Knowing that The Maze Runner is yet another "popular series" of books now being converted to a hopefully-popular film franchise, one approached this film with the expectation that I'd have limited knowledge of the characters and their stories (meaning the film needed to get their traits and characterizations across with ease) and that whatever the "purpose" of the series was, it would undoubtedly include a love triangle and/or some society which determines its eugenics through its teenage populace. Naturally, a la The Hunger Games, and to a lesser extent The Giver, this would annoy the hell out of me. Although the premise itself sounded intriguing; less Twilight and more Die Hard, a tone I could see large potential in. Mind you – once bitten, twice shy, as they say, and the YA genre had most definitely bitten me more than once. Hesitant, I expected something thoroughly mediocre.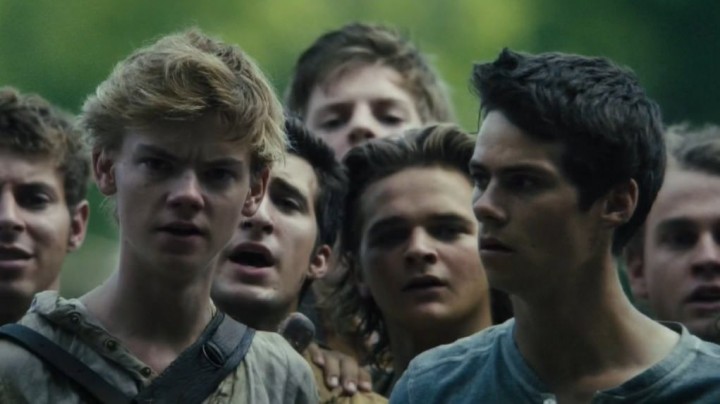 A young man, Thomas (Dylan O'Brien) wakes to discover he's been transported by elevator into a mysterious enclosed world known as The Glade, a pre-industrial society of young men, and surrounded by enormous stone walls. Thomas initially can't remember who he is, and desperately tries to fit into this new world, from which – apparently – there is no escape. He meets Alby (Ami Ameen), the leader, Newt (Thomas Brode-Sangster) and the mistrusting Gally (Will Poulter), and learns that the giant walls are actually an enormous maze, ever changing and hugely dangerous, from which nobody has ever returned after being trapped inside overnight. With Thomas's arrival comes a slow breakdown of the order of he Glade – a young girl, Teresa (Kaya Scodelario) is thrust into the all-boy encampment, setting in motion a series of events which force the group to make the horrifying journey into the maze to try and escape.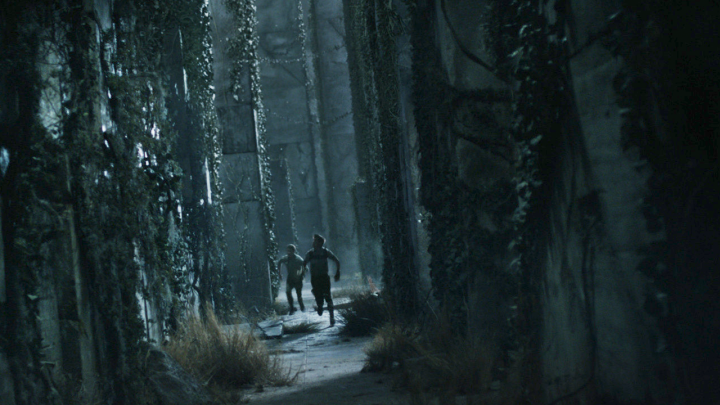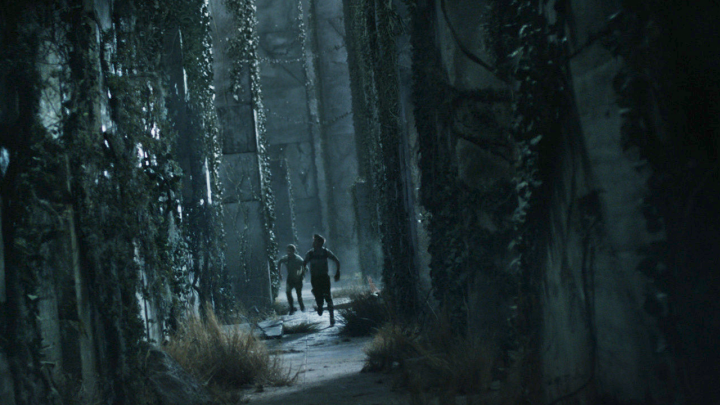 I'd like to say The Maze Runner was a step above the Divergent and Hungers Games' of the world. If I did, that would be a lie. Okay, it's not a total wash, but The Maze Runner is so intent on creating "a world" for itself, that it forgets to focus on the fact that it still needs to tell a story in its own right. Knowing it's a franchise starter shouldn't mean that the film doesn't have a throughline on its own – not everyone's gonna want to follow this saga all the way through, you know – and The Maze Runner makes the fatal mistake of trying to spread itself across films which haven't even been made yet. Ambitious in scope, yet flawed in characterization and ultimately lacking a convincing focus, director Wes Ball's tonally dark opener to the Maze Runner franchise seems to wander through a variety of typically post-apocalyptic dystopian future cliches (proving there really isn't anything new under the sun) without much conclusive impact. It's a little like Lord Of The Flies meets a weird episode of Star Trek, as the "mystery" surrounding the titular Maze, and who created it (and for what purpose) begins to unfold.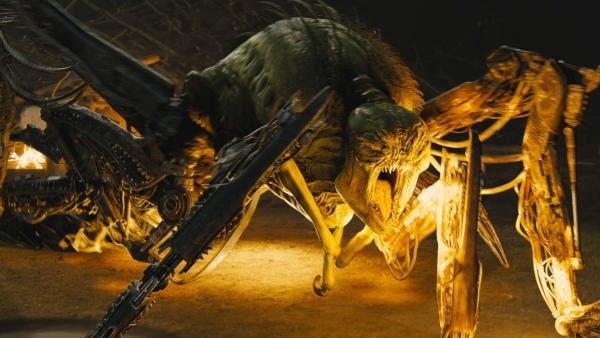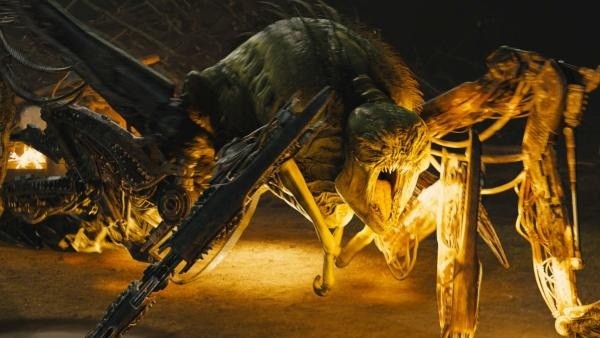 Admittedly, part of me remained interested to see where The Maze Runner went with its "man in a box" scenario; Dylan O'Brien's Thomas makes a reasonably compelling, if somewhat antiseptic, leading man and central character, as he's thrust into a scenario of nightmarish construction and forced to confront his fears and amnesia. Trouble is, the supporting cast, led ably by Thomas Brodie-Sangster, Will Poulter and Kaya Scodelario, aren't given enough to do by way of contrast to O'Brien's knowledge-seeking arc. Abi Ameen, as Glade leader Alby, comes across a little like a Bokeem Woodbine in terms of his performance style, and has an authority about him that's endearing, while Blake Cooper's "chubby young one" character of Chuck (remind you of The Goonies?) will bring the occasional innocent smile to your face. The cast of fresh faces are competent, although none of them truly shine (hell, not even resident screen veteran Brodie-Sangster can muster any interest), a choice through which the film succeeds or fails – and for me, it fails.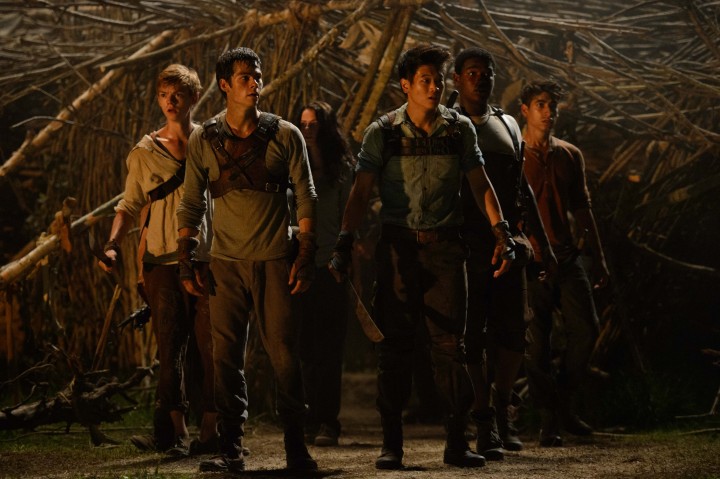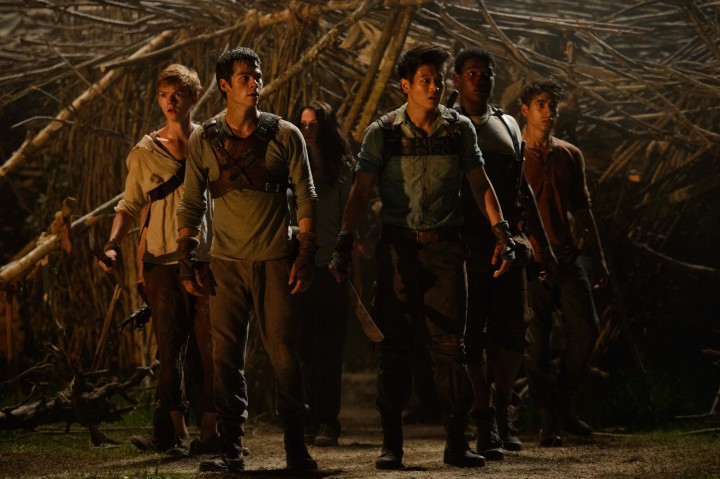 If nothing else, The Maze Runner is certainly handsomely made. While it takes a while to get into the maze itself, the opening act set-up provides a simplistic, flashback-ridden drama that works more often than not, although perhaps not at the level the film-makers might have hoped. The production design is solid, with the Glade providing respite between action and dramatic sequences, and the maze itself is a spectacular piece of design and visual effects. I was often reminded of low-budget thriller Cube while this thing unfolded, and if I'm honest The Maze Runner owes more to that film than it does to originality. The concept of changing rooms inside a giant deadly mouse maze, mixed with the survivalist aspect and the framework of uncovering the maze's secrets, makes for a typically melancholy cinematic experience, and The Maze Runner's dank-shadow infused visuals and grimy, unwashed cast do little to refute this.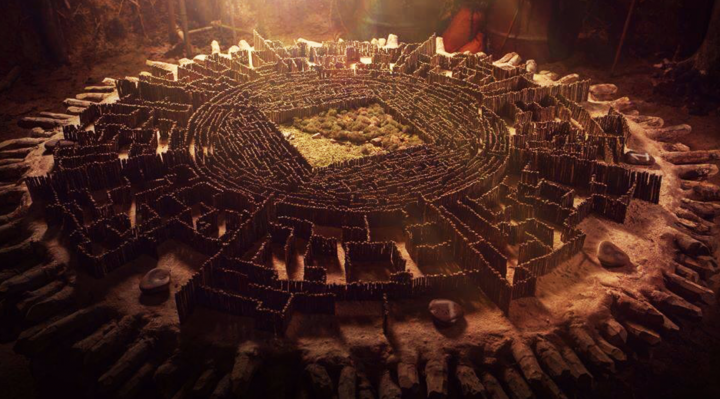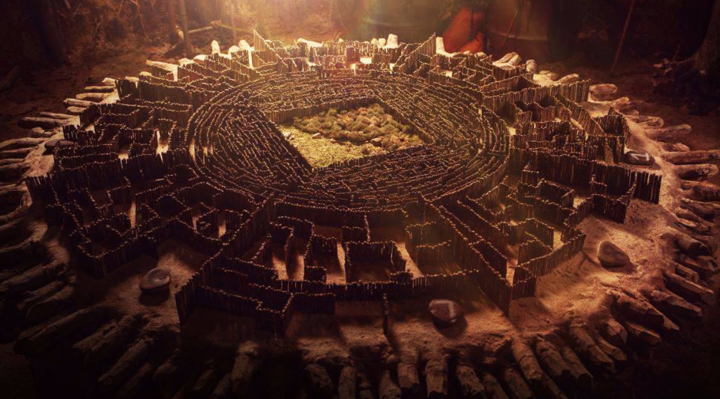 Of the most astonishing aspects to the film's problems is its decided lack of resolution. The film just… ends, without explanation or reason to do so – a "to be continued" for the sake of it independent of any natural or organic development – and it thrusts frustration right into the viewer's face. This non-ending is considerably worse thanks to the lack of internal development within the rest of the film, which undermines how we as viewers feel about the characters lacking resolution. You don't make your first film a "to be continued" movie. You just don't. Eragon tired that, and look what happened there. The lack of humor or levity in the film is also frustrating, as the wearying somberness of the scenario takes its toll by the second hour. Somebody, somewhere, crack a joke. Just to lighten the mood. The film doesn't have enough instinctual reality to make itself so serious.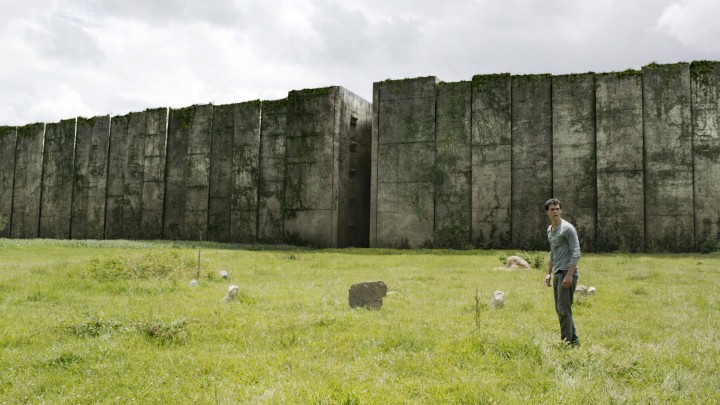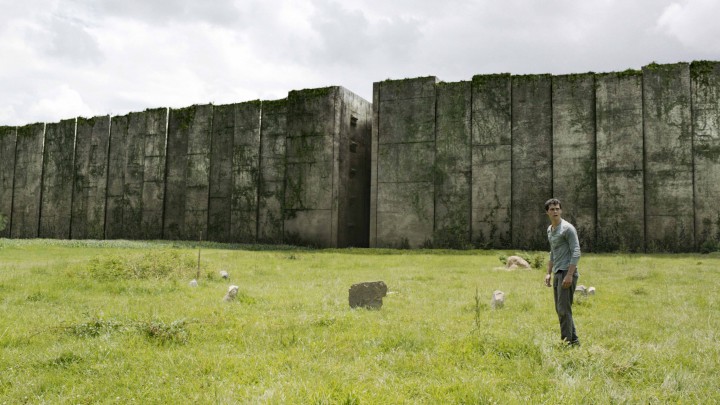 The Maze Runner lacks the spark to make it truly special. Sure, it's all whizz-bang and tom-foolery, and at some level I guess its demographic will enjoy watching familiar character archetypes stroll across the screen, but there's just something missing to make it stand out above the pack. And it's getting to be a very large pack, let's face it. Bland characters and a somewhat indifferent script make the film's initially compelling premise sink into mediocrity. It's just so…. meh, so blasè, so flat-footed. Fans of this kind of stuff may find more to appreciate, but the rest of us will feel a sharp sense of deja vu that we've seen this before, only in different clothing.
Related articles
Who wrote this?