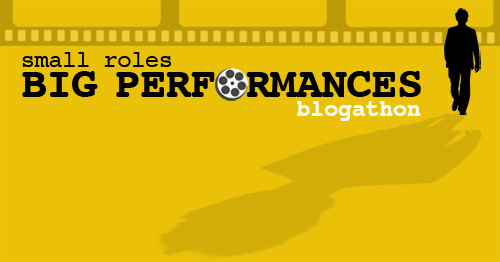 Ruth over at Flixchatter has a new Blog-a-thon doing the rounds – Small Roles, Big Performances, designed to highlight terrific acting performances in relatively minor roles. Often, a great film comes from a secondary role, and today I thought I'd hilight one that comes almost immediately to mind.
 Here's the brief from Ruth:
Shine a spotlight on the 'unsung heroes' if you will, the overlooked performers who add so much richness & entertainment value to the film no matter how brief their appearance is, but yet they don't get the credit they so deserve.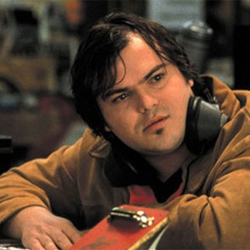 Jack Black's name is now almost synonomous with modern Hollywood comedy, thanks largely to films such as School Of Rock, Tropic Thunder and Shallow Hal, while voice work in Kung Fu Panda, straight romantic interest in The Holiday, and leading man status in King Kong (2005) have all boosted his status as one of the genuine name-above-title draws in the industry.
However, his breakout role came in 2000's High Fidelity, where he starred alongside John Cusack and Todd Luioso as record-store employees who constantly bickered about their favorite musical influences.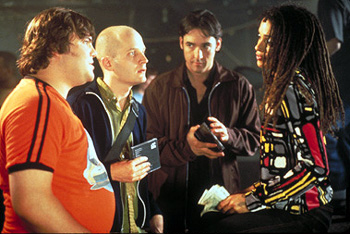 It's fair to say that while Cusack and romantic female lead Iben Hjejle had the lion's share of the film, Black and Louiso's verbal banter through which they disseminated opinion on everything from music to love advice is easily the key comedic arc in the film – Louiso's character, Dick, is withdrawn and seemingly insecure, while Black's character, Barry, is the polar opposite – brash, abrasive, rude and arrogant. Together, they form a duo of antagonism towards Cusacks Rob Gordon, which is both blisteringly funny and at times, heartfelt and lovely.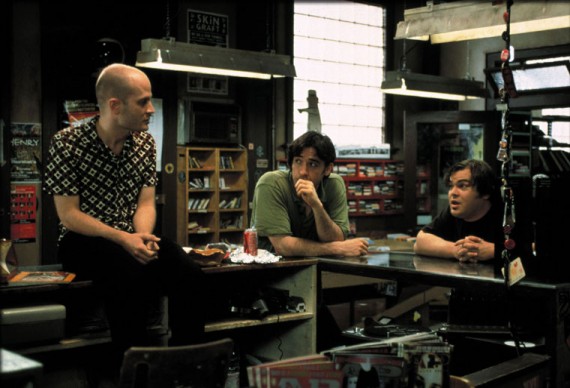 The breakout performance in High Fidelity, though, is definitely Jack Black. His scattergun approach to the role, wild eyed and loud, is screamingly funny, with the perfect denomount for his character coming at the very end of the film, as Barry does something completely unexpected to both the viewer and his fellow characters.
If there's a single secondary role in a film that I think stands the scrutiny of this Blog-a-thon, it's Jack Black's appearance and breakout performance in High Fidelity.