Vale – Peter Falk
Peter Falk, the Hollywood actor best known for his role as television's Columbo, has passed away.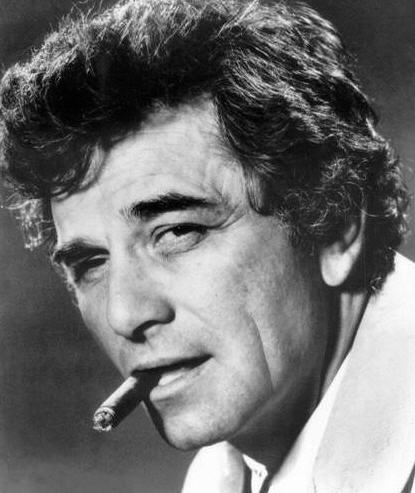 Peter Falk, the Hollywood actor best known for his role as television's Columbo, has passed away.
Falk was born in New York City in 1927, and at the age of three had one of his eyes surgically removed due to retinoblastoma (cancer in the retina), meaning he had to wear a glass eye for the rest of his life. This did not stop him persuing a career in acting: he appeared in a number of stage productions during the 50's, including a single performance in Dom Juan, as well as The Iceman Cometh and Diary of A Scoundrel. The latter show was his Broadway debut, although it was not his last. Productions of St Joan, and The Prisoner Of Second Avenue, also kept him in the public eye on the famed New York strip.
His film debut came in Wind Across The Everglades, which led to small roles in The Bloody Brood and Pretty Boy Floyd. However, it would be his role in 1960's Murder Inc that would push him into the forefront of public awareness, playing a true-life killer from New York's 1930's, Abe Reles, a role which saw him nominated for his first Academy Award. The following year, Falk would again be nominated for an Oscar, in a supporting role in Frank Capra's final film, A Pocketful Of Miracles. Other roles in the 1960's included The Great Race and It's A Mad, Mad, Mad, Mad World.
However, Falk is best known today as Detective Lieutenant Frank Columbo, the character first appearing in the 1968 film Prescription: Murder. The character would become a television staple, played by Bert Freed and Thomas Mitchell originally, before Peter Falk took the role and made it his own. Officially, the Columbo television series ran between 1971 and 1990, with a series of specials broadcast between 1990 and 2003.
Falk continued to appear in films and television movies, with roles in The Princess Bride, Murder by Death, The Thing About My Folks, Corky Romano, and even Nic Cage's "thriller" Next among his filmography. Falk's final listed film role was 2008's American Cowslip.
In his later years, Falk was said to be suffering from dementia and Alzheimer's, and passed away in his Beverley Hills home on June 23rd. He was 83.
Who wrote this?