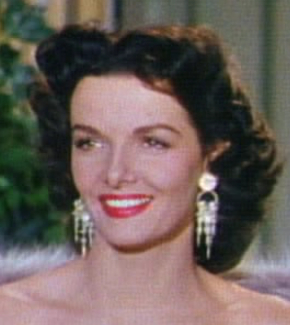 Legendary actress from Hollywood's golden age, Jane Russell, has passed away. Russell appeared alongside many of Hollywood's famous leading men, including Bob Hope, Frank Sinatra, Robert Mitchum and Vincent Price, among others. Her first film, a Howard Hughes production entitled The Outlaw, saw her portrayed as something of a sex symbol; a title that would follow her for most of her film life.
Her other major film roles included The Paleface, Gentlemen Prefer Blondes, The Tall Men, Gentlemen Marry Brunettes, Johnny Reno and The Born Losers. She appeared in numerous nighclub acts, had a number of recordings make the Billboard Hot 100, and had her handprints imortalized out the front of Grauman's Chinese Theatre. Her star appears on the Hollywood walk of fame.
Ms Russell passed away from respiratory problems, aged 89, on February 28th.
Who wrote this?