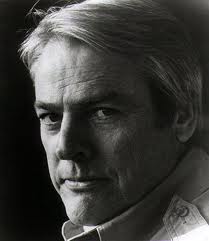 Sad news recently with the death of Oscar nominated actor Kevin McCarthy, whose best known role was in the 50's sci-fi classic, Invasion of the Body Snatchers. McCarthy was nominated for the Academy Award for Best Supporting Actor for his role in the film version of Death Of A Salesman, and won a Golden Globe for the same.
Among Mr McCarthy's many films, he appeared in projects as diverse as The Misfits, Piranah, The Howling, Greedy, Innerspace, and Looney Tunes: Back In Action. Of note, he played himself in the Anthony Hopkins film Slipstream, which references Invasion Of The Body Snatchers numerous times.
Kevin McCarthy passed away on September 11, aged 96.
Who wrote this?