Fernby Films Archive Editions – Hello Annabel Part 3

For the first time, fernbyfilms.com has been granted exclusive access into the vaults of Fernby Films. In 2001, director Warwick Twelftree edited together a film montage in honour of their overseas friend, Annabel Green. Using Fernby Films alumni Lochy Cupit, and founder Rodney Twelftree as cameramen, Hello Annabel was a tribute to the effect her presence had upon her friends in Adelaide.
Here, we present the complete Hello Annabel, in a 6 part series. Director Warwick Twelftree has written special comments for the film, and we present them here also.
************************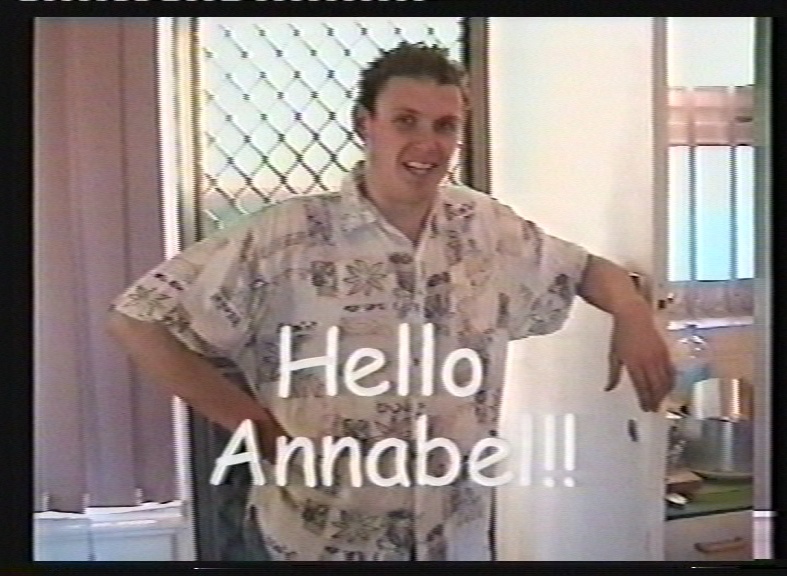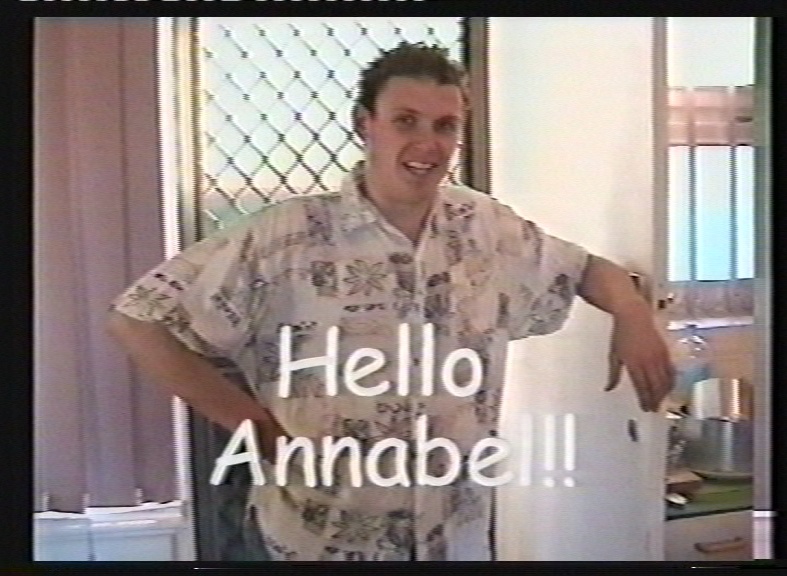 Upon watching this film more than 4 years after the last viewing and close to 8 years after original filming, I am filled with an overwhelming feeling of achievement mixed with fond memories of the people and places once inhabited by Annabel and everyone associated with the film. In particular the birth of "The Joke" which was a brain child of Nick Parnell used to break the ice of the beginning of the interview which subsequently has become a very well known end of joke fit for any occasion. We hear the end of the joke "Then the guy said to the guy with the pot-plant, the head is square" followed by everyone laughing. "the Joke" is hammered for the remainder of the film and also impregnated in the lives of all involved forever. "The joke" can be used in any occasion but usually most effective when standing in a group of friends at a BBQ when conversation lulls.
Perhaps the greatest relationship with "The Joke" and this film is the inability of one of the actors to continually not "get" the joke to a point where it consumes him and he is brought to his knees asking God why he is the only one who just does not get it.
Who wrote this?