Worst Film Week – Worst Film Titles (A Short List)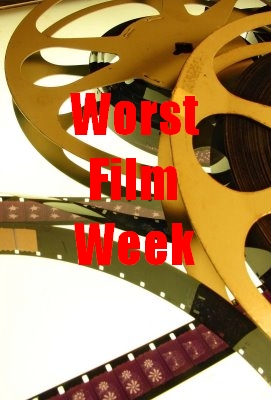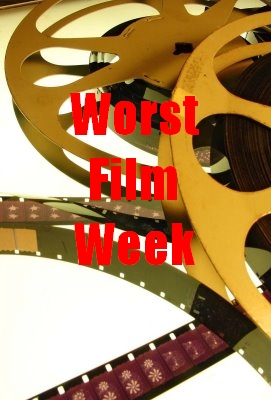 WORST FILM TITLES
Whether it's a great film or not, sometimes you have to wonder at the reasoning behind some of history's worst film titles. We thought we'd put together a list of some of those that jumped out at us (from a very long list) as being the stupidest, most inane titles you'd ever use. Some film titles have no meaning whatsoever, some are just unpronouncable, some just plain stupid. In this list, some of the films are actually quite good, it's just they've been saddled with some of the most awful cinematic titling ever bestowed upon the film artform.
Here's our list of some of the worst titles for a film, ever! Imagine, you turn up to the cinema and have to tell the ticket office guy the name of the film you want to see. Could you look him in the eye and say any of the following?
Can Heironymus Merkin Ever Forget Humpee and Find True Happiness?

Those Magnificent Men in Their Flying Machines or How I Flew From London To Paris in 25 Hours 11 minutes.

Freddie Got Fingered

Too Wong Fu: Thanks For Everything Julie Newmar

Chumscrubber

Chu Chu And The Philly Flash

The Divine Secrets Of The Ya-Ya Sisterhood

Monsturd

Rat Pfink a Boo Boo

Santa Claus Conquers The Martians

Smilla's Sense of Snow

The Englishman Who Went Up A Hill But Came Down A Mountain

Jesse James Meets Frankensteins Daughter

Ballistic: Ecks vs Server
We'd also like to make special mention of all those films that have non-specific, generic titles. We think the following titles should never be titles; they're simply segments of a conversation, people! They do not describe a film, nor do they invite you to watch it based on the title alone. At least "Vampire Killers From Saturn" would be descriptive, if not derivative. Anyway, these are some examples:
Get Over It
Step Up
Make A Stand
She's All That
Are We There Yet?
Bring It On
Please feel free to add your own in the comments box!!! Simply click on "comments" below, and start typing!
Who wrote this?