Movie Review – Dressed to Kill (1946) (Mini Review)

Principal Cast : Basil Rathbone, Nigel Bruce, Patricia Morison, Edmund Breon, Frederick Worlock, Carl Harbord, Harry Cording, Leyland Hodgson, Mary Gordon, Ian Wolfe.
Synopsis: Sherlock Holmes sets out to discover why a trio of murderous villains, including a dangerously attractive female, are desperate to obtain three unassuming and inexpensive little music boxes.
********
Weird that my first is with the last – the last of the Basil Rathbone Sherlock Holmes films, that is. The final of fourteen films co-starring Rathbone and Nigel Bruce as Holmes and Watson respectively, Dressed to Kill is an adaptation of a duo of original Conan Doyle texts featuring literature's greatest detective, and released in 1946. What was surprising to learn is that 20th Century Fox, and then Universal, who acquired the rights latterly, produced fourteen of these features in a seven year period, between 1939 and this film's May 1946 debut, and if the rest of them are of a similar quality then that's quite an achievement. Deftly written, spiced by the effortless bromance chemistry between Rathbone and Bruce, and directed with exceptional pace by Roy William Neill (who directed the previous ten Sherlock films as well, and sadly died of a heart attack less than six months after this film premiered), Dressed To Kill is implausibly plotted but exceptional fun to watch, as Doyle's labyrinthine plots, transferred to the screen by Frank Gruber and Leonard Lee, speedily set-up, contort, and resolve all within a little over an hour of screen time.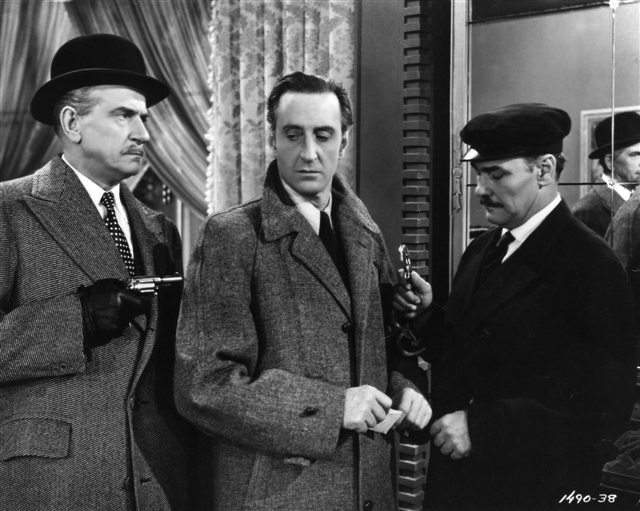 After a trio of plain wooden music boxes are sold at auction, mysterious criminals attempt to steal them from the buyers, raising the suspicion of Holmes and Watson, who endeavour to determine why they are so important. Chief among the antagonists is Hilda Courtney (Patricia Morison), and a link to recently stolen bank note plates, and as the criminals start to rack up victims the race is on for Holmes to put the clues together and stop them. You get the sense whilst watching that this is a production in which everyone in front of and behind the camera knows exactly what they're doing. Sure, fourteen films in and you'd expect the actors to be absolutely hitting their straps, and the director to understand what makes these kinds of mystery movies work, and Dressed To Kill absolutely works in every regard. There's a brisk surefootedness to the film, the subtle clues layered into each scene and beat of character, and the audience is instantly taken in by the primary threat/premise because it's so darn clever. Fans of Sherlock Holmes will undoubtedly be pleased with this film's production value given the vintage, and as a newcomer to this series it's really pleasing to find a movie that just starts strong and never lets up. Dressed to Kill is hugely enjoyable.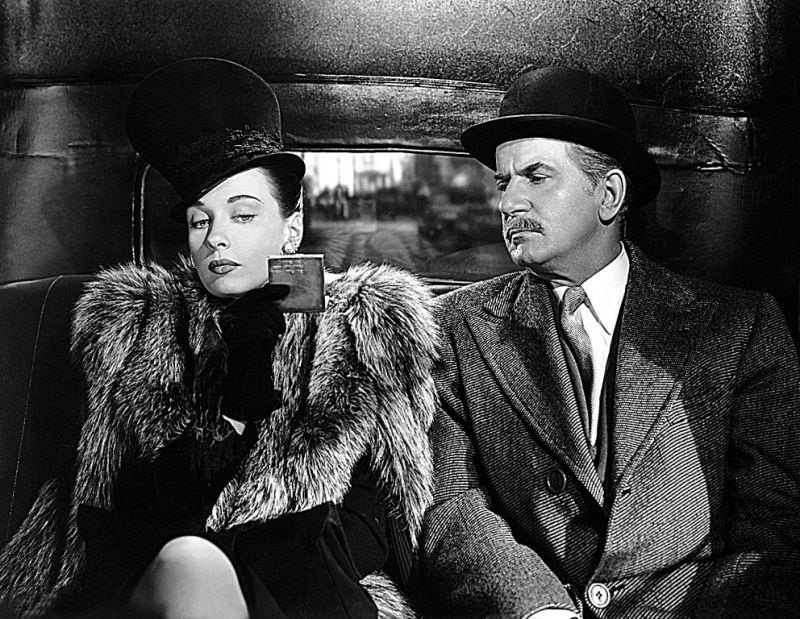 Who wrote this?