Movie Review – Enola Holmes 2

Principal Cast : Millie Bobby Brown, Henry Cavill, David Thewlis, Louis Partridge, Susie Wokoma, Adeel Akhtar, Sharon Duncan-Brewster, Helena Bonham Carter, Himesh Patel, Hannah Dodd, Abbie Herm, Gabriel Tierney, David Westhead, Catriona Chandler, Tim McMullan, Lee Broadman.
Synopsis: Now a detective-for-hire, Enola Holmes takes on her first official case to find a missing girl as the sparks of a dangerous conspiracy ignite a mystery that requires the help of friends – and Sherlock himself – to unravel.
********
One of the pleasant surprises in the 2020 year of film was the arrival of Netflix' film adaptation of Nancy Springer's literary take on Enola Holmes, sister to the famous Sherlock, in Harry Bradbeer's enthusiastic period piece starring Stranger Things' Millie Bobby Brown and Man Of Steel's Henry Cavill. With Netlifx' track record of cancelling projects or fan favourite properties a sequel was never a given, but the fast-tracked follow-up, which sees the cast of the original return accompanied by newcomers David Thewlis and Susie Wukoma in another engrossing, fancifully fun take on detective thrillers.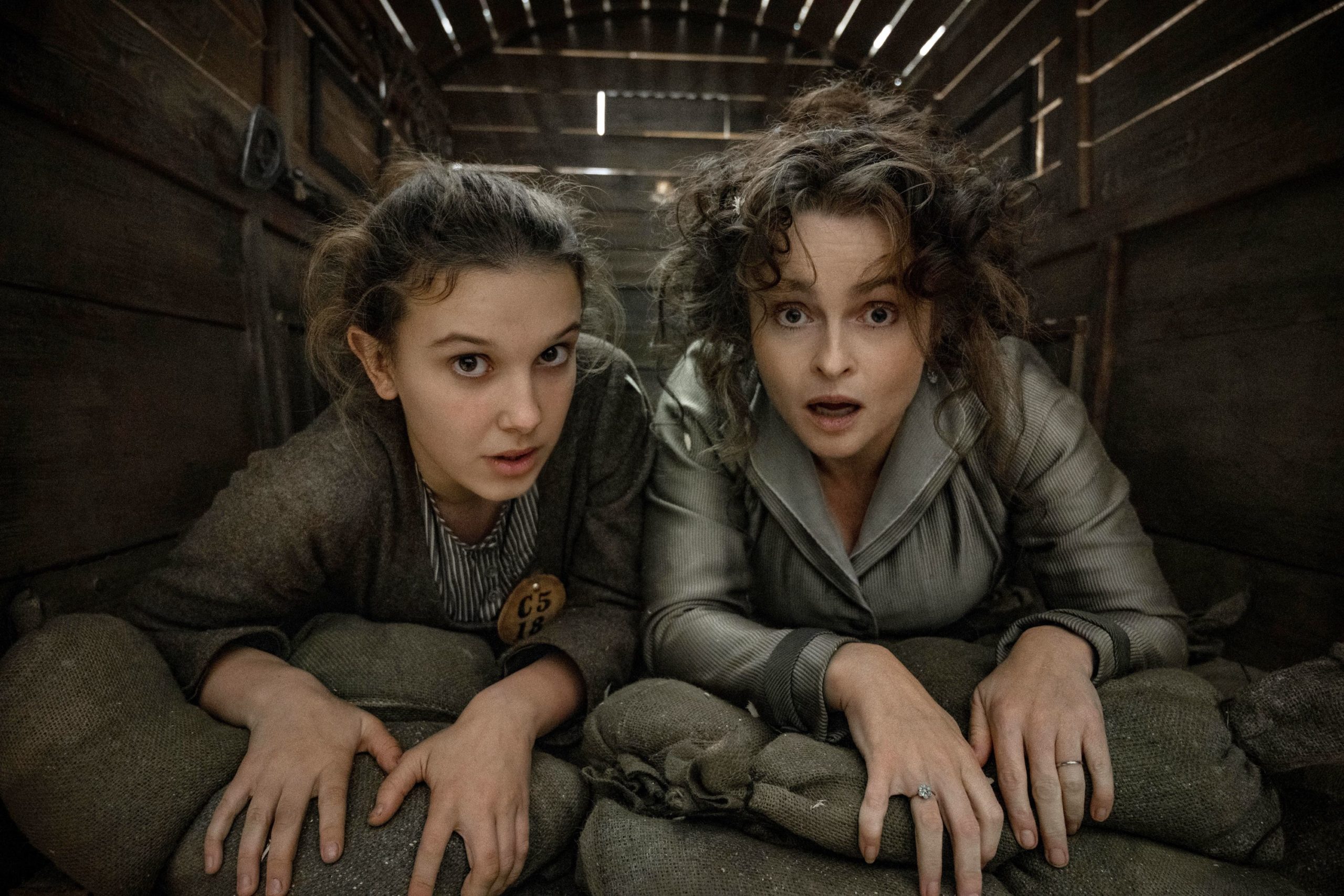 I was about half way through watching Enola Holmes 2 and it struck me where I'd seen this kind of filmmaking before. Both this film and its predecessor, both directed by Harry Bradbeer, owe a lot of their tone and style to a PG-version Guy Ritchie, a definite "howdy guv'na" Britishness permeating this crisply written, hugely entertaining Sunday afternoon time-waster. It's Holmsian mystery for the tweenage crowd, the film aimed directly as Brown's younger fans who have followed her over from Stranger Things, as well as adults who caught her in the American Godzilla movies. It's slick, delightfully witty, layered with mystery and elements of truth (the film's "matchgirls" premise is based on a real-life occurrence in 1880's London, brought to fanciful and enthusiastic life by an on-song cast.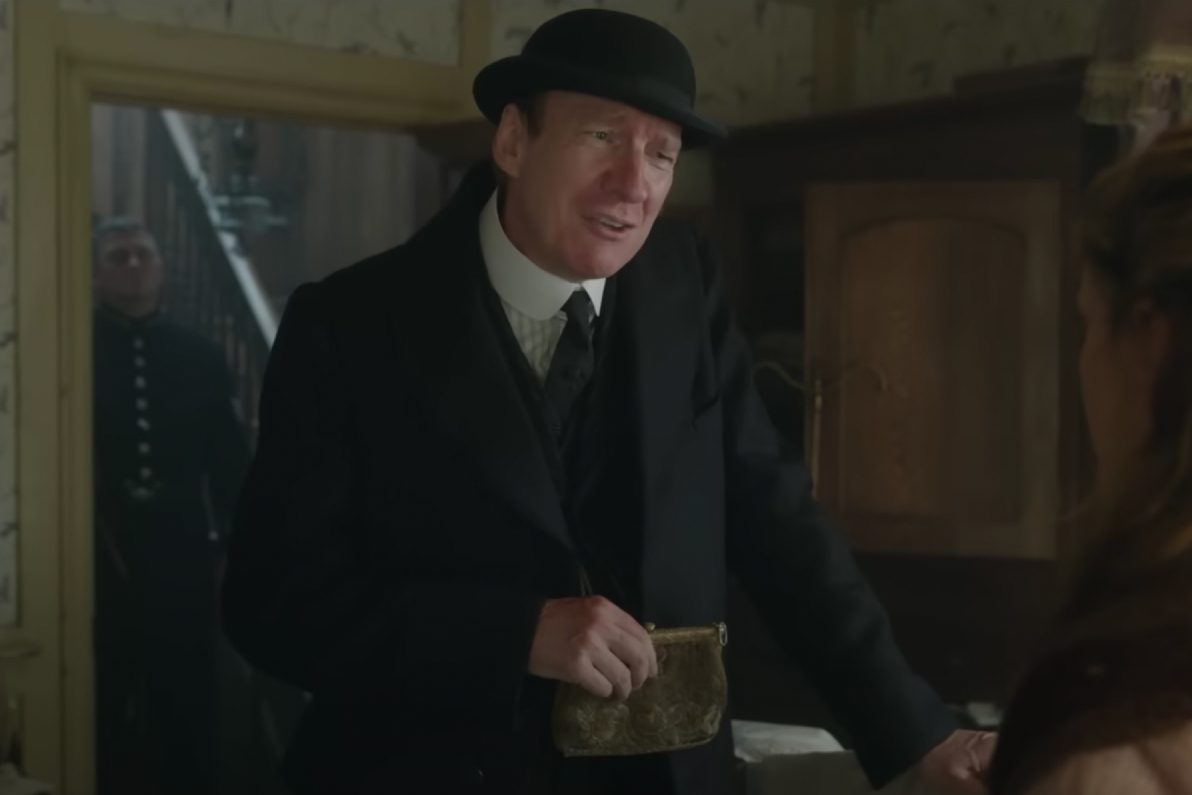 As Enola, Billie Bobby Brown is pure energy and delight, giving the role a seriously engaging modernism, a "woman out of time" playfulness, if you will, as her character sleuths her way towards an outcome. Brown's co-star, Henry Cavill's smooth Sherlock Holmes, has a beefier role here than in the previous film, while the movie's wider ensemble feels even more star-studded despite the script remaining quite focused on its tiny starlet. David Thewlis has a blast as the odious Superintendent Grail, a corrupt and quote-unquote dastardly foil for Enola's rapacious wit, while Hannah Dodd is tremendous as a duplicitous matchgirl posing as an aristocrat. The rest of the cast are all in on the gag, winsomely delivering a variety of teeth-gnashing and shoulder-shrugging caricatures as Enola and Sherlock unravel the mystery of the missing matchgirl. My only quibble would be the ineffective manner in which Helena Bonham Carter's role of Eudoria Holmes, mother to Enola and Sherlock, is re-inserted into the series, a manner which feels suspiciously like the actress was filmed against a green screen and digitally inserted into the relevant sequences in which the character appears. Perhaps it's a scheduling thing, I'm unsure, but I felt Carter was underserviced by the writing here, and subsequently all the carefully constructed affection for her from the first film kinda evaporated a little.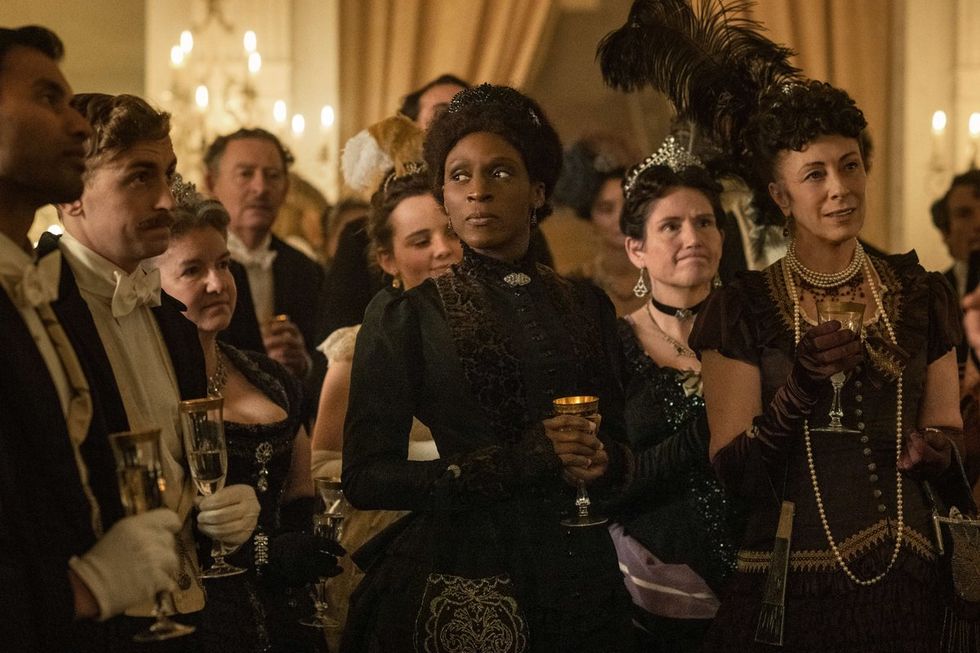 There's a variety of Holmsian legacy developed as well – Moriarty and Dr Watson find themselves set up for potential future sequels (oh, I hope there's more of these, please Netflix) – although it should be said that despite the film giving us options for more sequels, it isn't beholden to a continuing story and were this to be the last one in this franchise it still feels complete. The writing never panders to anyone with overly pointed subtexts on racism or classism – despite what you might think, the gap between rich and poor in Victorian England is a foundation for the story but not the structural motivation for it – and Bradbeer's direction is such that it's engrossing and effective in a similar manner to Paul King's Paddington movies. The cute, fantastical world of Enola Holmes is one I would hope we venture into more often, either as continuing features or perhaps as a television series allowing for broader adventures, such is my enjoyment of this one.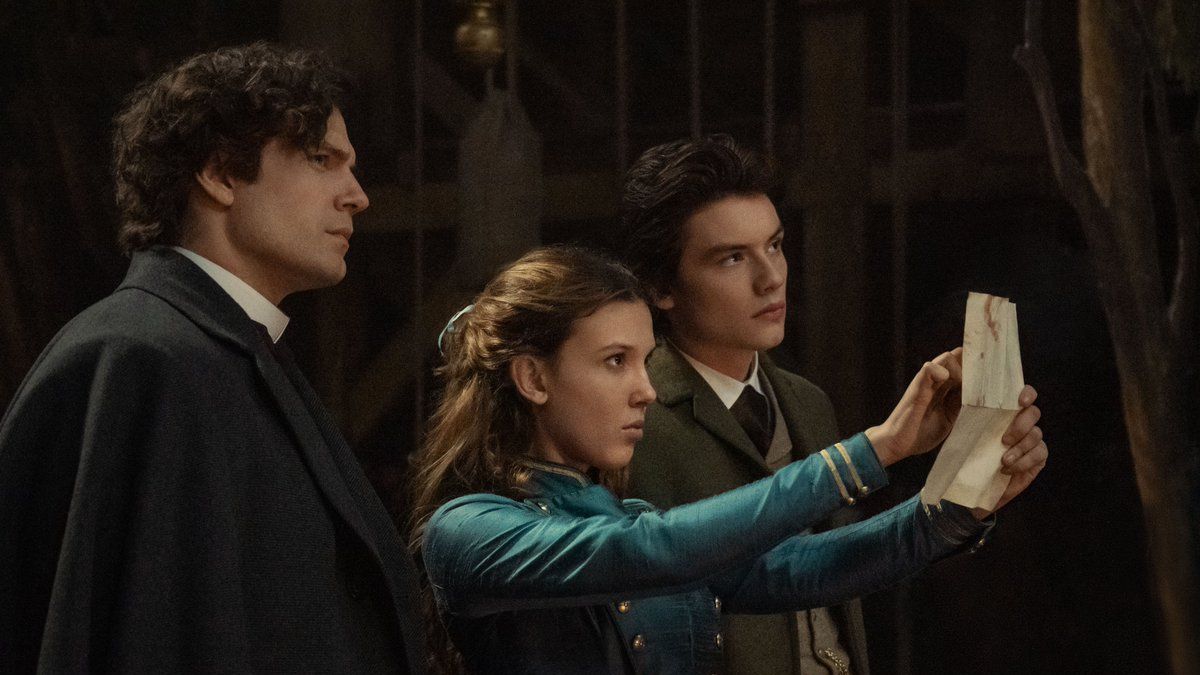 Enola Holmes 2 won't revolutionise the detective genre and it will likely not linger long in the memory after watching it. I had to revisit a cliff notes version of the first film to remind myself who was who before I watched this, but that shouldn't dissuade you from dropping a few hours of your time on giving it a watch. If you enjoyed the first film this one merely satisfies an itch for more, and if you found the original tough going then I'd probably avoid venturing into this. Enola Holmes 2 is thoroughly enjoyable for what it is, and will satisfy all but the most ardent Conan Doyle aficionado.
Who wrote this?