Movie Review – Puss In Boots: The Last Wish (Mini Review)

Principal Cast : Antonio Banderas, Salma Hayek, Harvey Guillen, Florence Pugh, Olivia Colman, Ray Winstone, Samson Kayo, John Mulaney, Wagner Moura, Da'Vine Joy Ralph, Anthony Mendez, Kevin McCann, Bernardo De Paula, Betsy Sodaro, Artemis Pebdani, Conrad Vernon, Cody Cameron.
Synopsis: When Puss in Boots discovers that his passion for adventure has taken its toll and he has burned through eight of his nine lives, he launches an epic journey to restore them by finding the mythical Last Wish.
********
As far as sequel spin-offs go, Puss In Boots: The Last Wish is right up there for thoroughly entertaining family filmmaking. Continuing the adventures of Shrek's second-favourite sidekick, the eternally cool Puss in Boots, The Last Wish differs somewhat from the previous film (and, if we're honest, the Shrek franchise entirely) in that the production decided to veer away from the cleaner animation style of its predecessors and utilise a similar visual tone to both Spider-Man: Into The Spider-verse and DreamWorks' own The Bad Guys, imitating a storybook vernacular with broad effects, comic-book-style angles and editing, and a rough-around-the-edges design aesthetic, all of which combine to produce one hell of a fun film adventure. Puss has never been the deepest of supporting characters but here he's given some delightful backstory, a well-rounded and amusing supporting cast (Antonio Banderas' Puss once again matching wits with the franchise's feline femme fatale, Kitty Softpaws – a returning Salma Hayek – is the standout) and a dynamic MacGuffin to quest for (the eponymous Wishing Star, which has fallen to earth somewhere and will grant Puss the restoration of all of his lost nine lives), despite the antagonistic exhortations of a pursuing Wolf, Death (a wonderful Wagner Moura), as well as Goldilocks (Florence Pugh) and the three bears (Olivia Colman, Ray Winstone and Samson Kayo).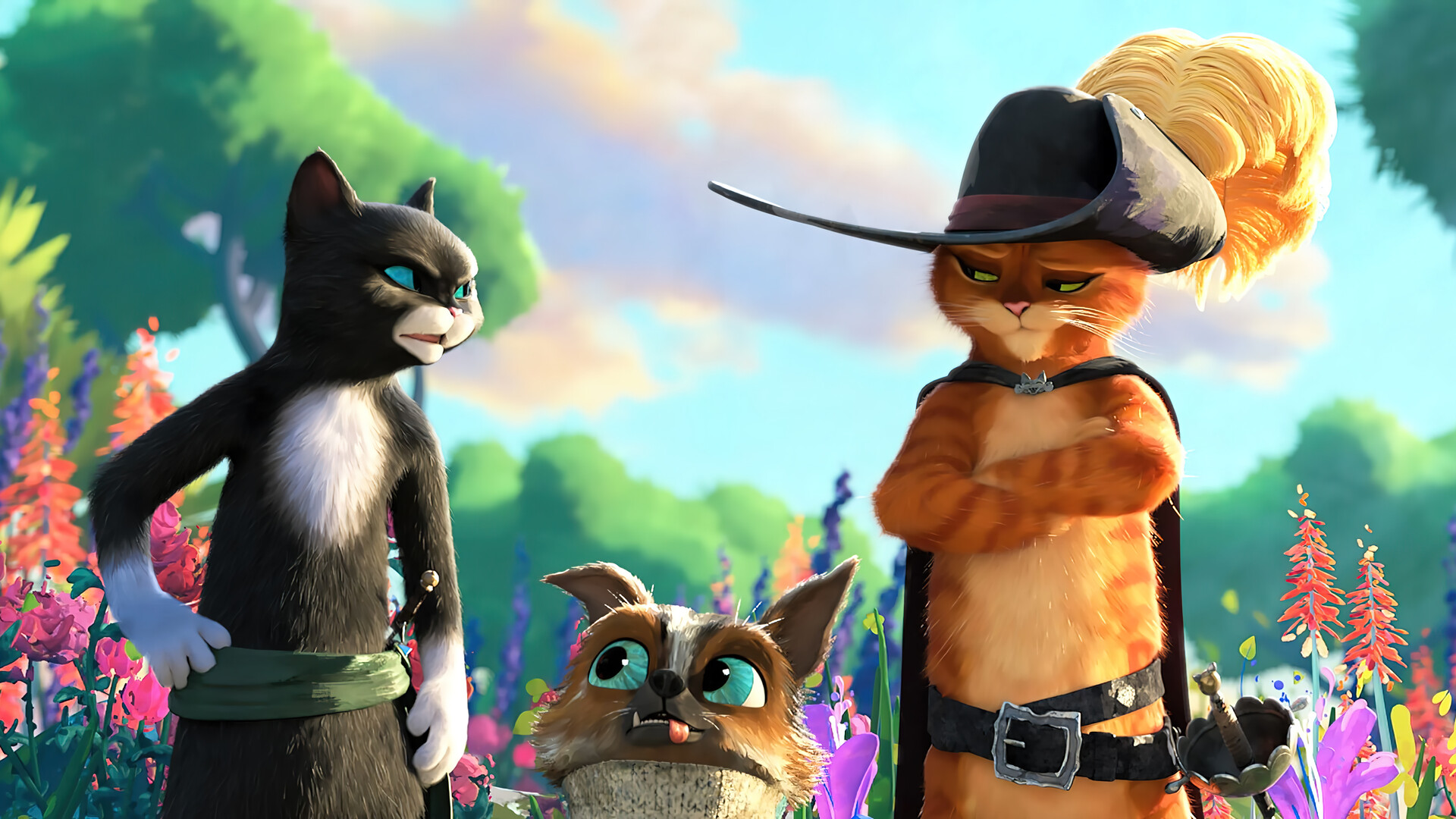 With zany escapades aplenty, there's a lot to like about The Last Wish. It balances silliness, corniness and cartoonish action with the Shrek franchise's often underrated ability to hit emotional beats hard, and the dynamic animation style will most definitely keep the kids entertained alongside the adults. It's a smart film, this one, enjoying quality writing and depth to even the most cursory of characters but above all, seeking to propel Puss and Kitty's relationship – by far the most emotive aspect of the franchise to-date – forward at every opportunity. The "bad guys" are more "misunderstood" than outright evil, except for the Wolf who is absolutely evil, while Harvey Guillen's pugnacious Perrito, a therapy dog in search of a family, is easily the film's MVP, and generates the most laughter. John Mulaney has a blast playing the obese and obscene Jack Horner, who seeks the wishing star for himself, while a brief sequence involving a cat refuge run by Mama Luna (DaVine Joy Randolph) is gleeful animated insanity.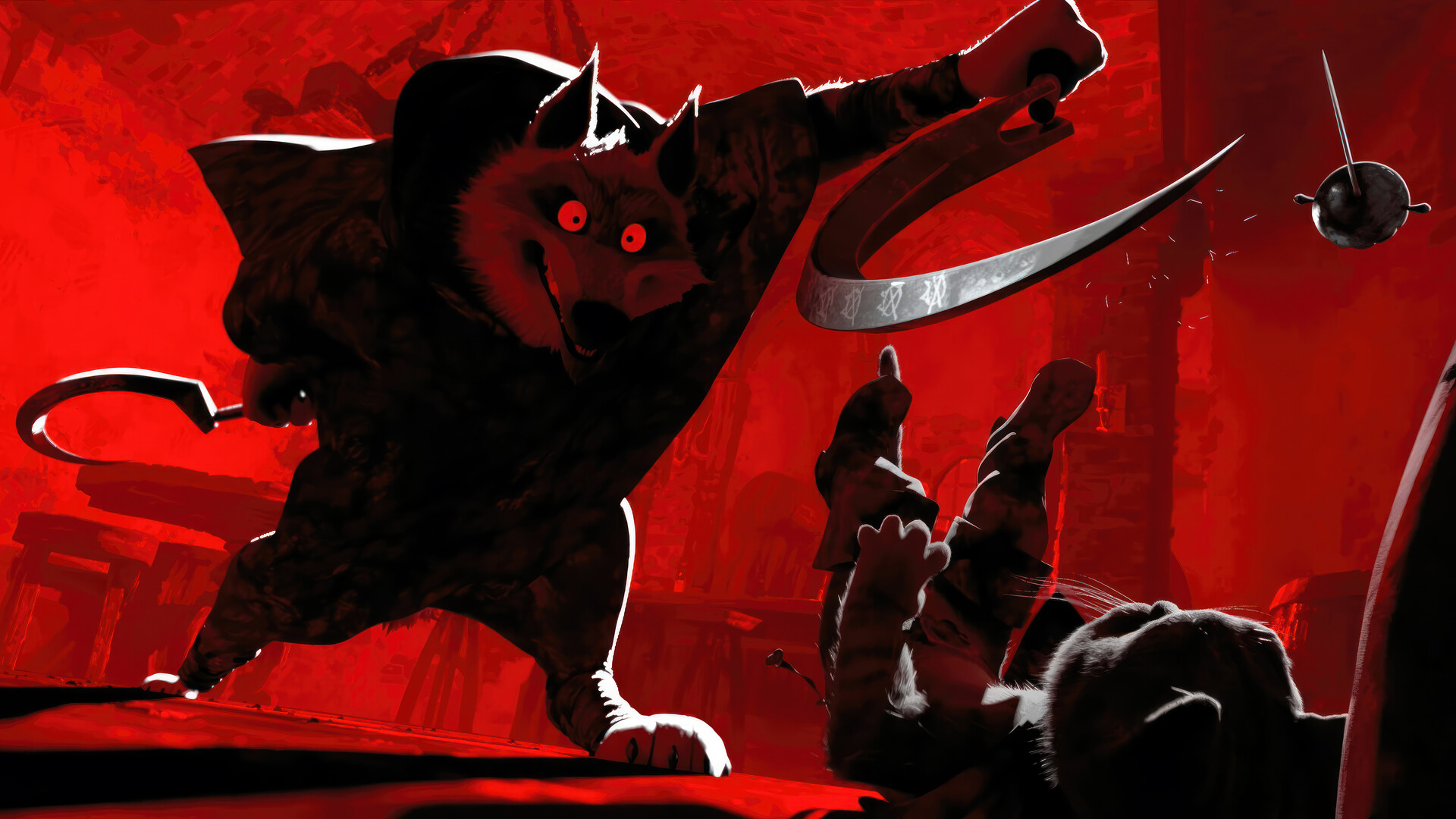 Puss in Boots: The Last Wish is excellent animated family entertainment. It's smart enough for adults, frantic enough for kids and has several great little messages hidden within that strike the right balance between overcooked and subliminal. Directed with zeal by Joel Crawford (The Croods: The New Age) and voiced by a cast who absolutely nail their roles, The Last Wish is dynamic, energetic fun. It should be noted that some scenes may frighten very young children, but otherwise it's a blast.
Who wrote this?