Movie Review – Glass Onion: A Knives Out Mystery

Principal Cast : Daniel Craig, Edward Norton, Janelle Monae, Kate Hudson, Kathryn Hahn, Leslie Odom Jr, Dave Bautista, Jessica Henwick, Madelyn Cline, Noah Segan, Jackie Hoffman, Dallas Roberts.
Synopsis: Benoit Blanc finds himself on a luxury private island with a group of people all with a motive to murder an eccentric tech billionaire.
********
After single-handedly resurrecting the dormant murder mystery subgenre with 2019's eclectic success, Knives Out, director Rian Johnson struck one of the most astonishing creative deals in Hollywood history; streaming platform Netflix bought the rights to the next two films in the franchise for.. get this, nearly half a billion dollars. This deal did not include the production budgets of either in the two-film bargain. Glass Onion (subtitled A Knives Out Mystery in most of the promotional materials) sees a returning Daniel Craig as master detective Benoit Blanc, supported by yet another sublime cast of actors in gleefully fun roles, in what is rapidly turning into must-see filmmaking that delights in simply being delightful.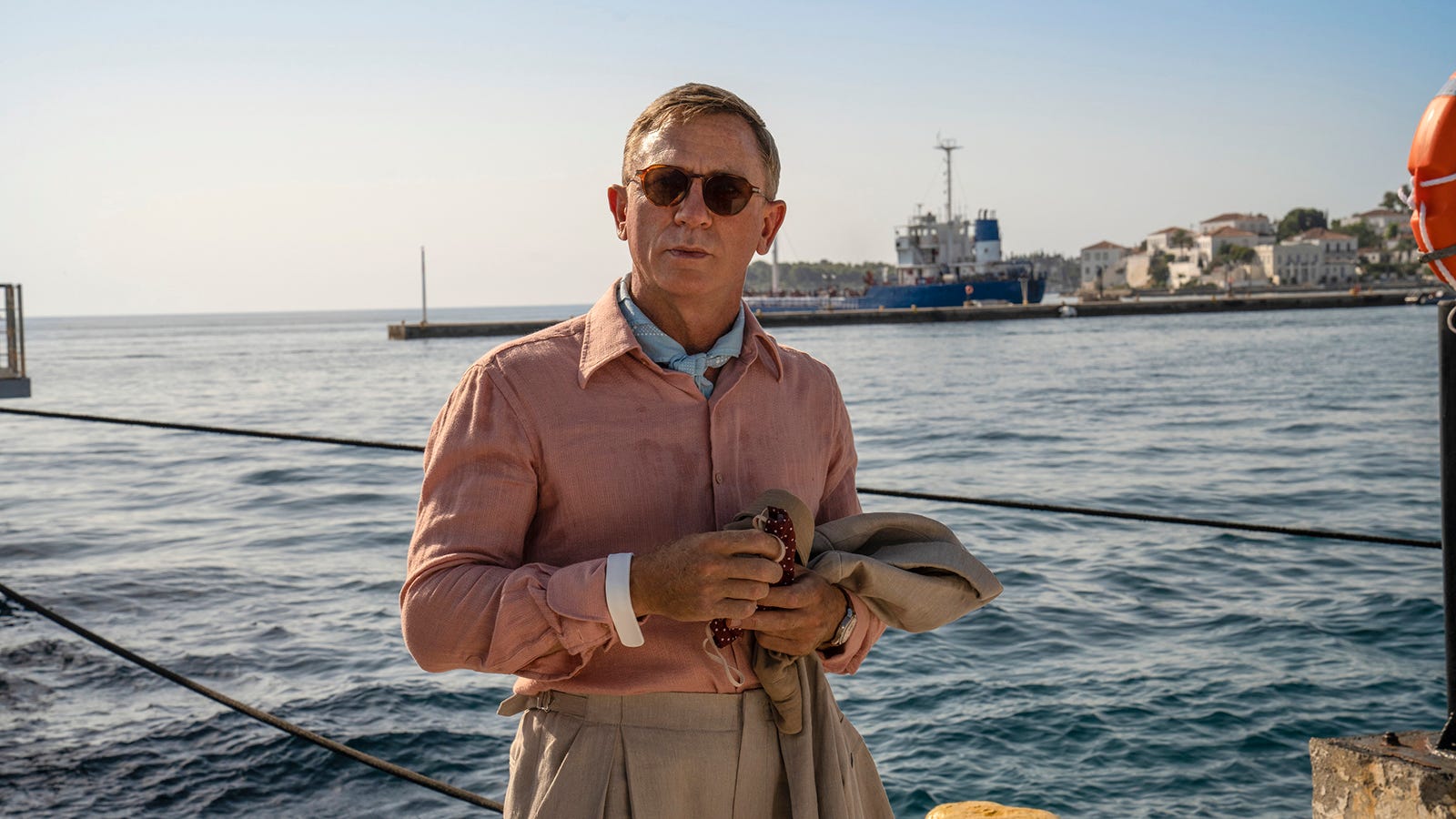 After receiving a mysterious puzzle box from eccentric billionaire Miles Bron (Edward Norton), a group of his friends and associates travel to an exclusive isolated island for a murder mystery weekend. They include Connecticut Governor Claire Debella (Kathryn Hahn), socialite Birdie Jay (Kate Hudson), online gaming personality Duke Cody (Dave Bautista) and his sexy young girlfriend Whiskey (Madelyn Cline), scientist Lionel Toussaint (Leslie Odom Jr) and Miles' estranged former business partner Andi Brand (Janelle Monae), all of whom have strained ties to the tech guru and obvious Elon Musk analogy. Also arriving on the island is detective Benoit Blanc (Daniel Craig), who starts to piece together the "murder mystery" before having to unravel the clues to a real-life murder once the party starts to sour.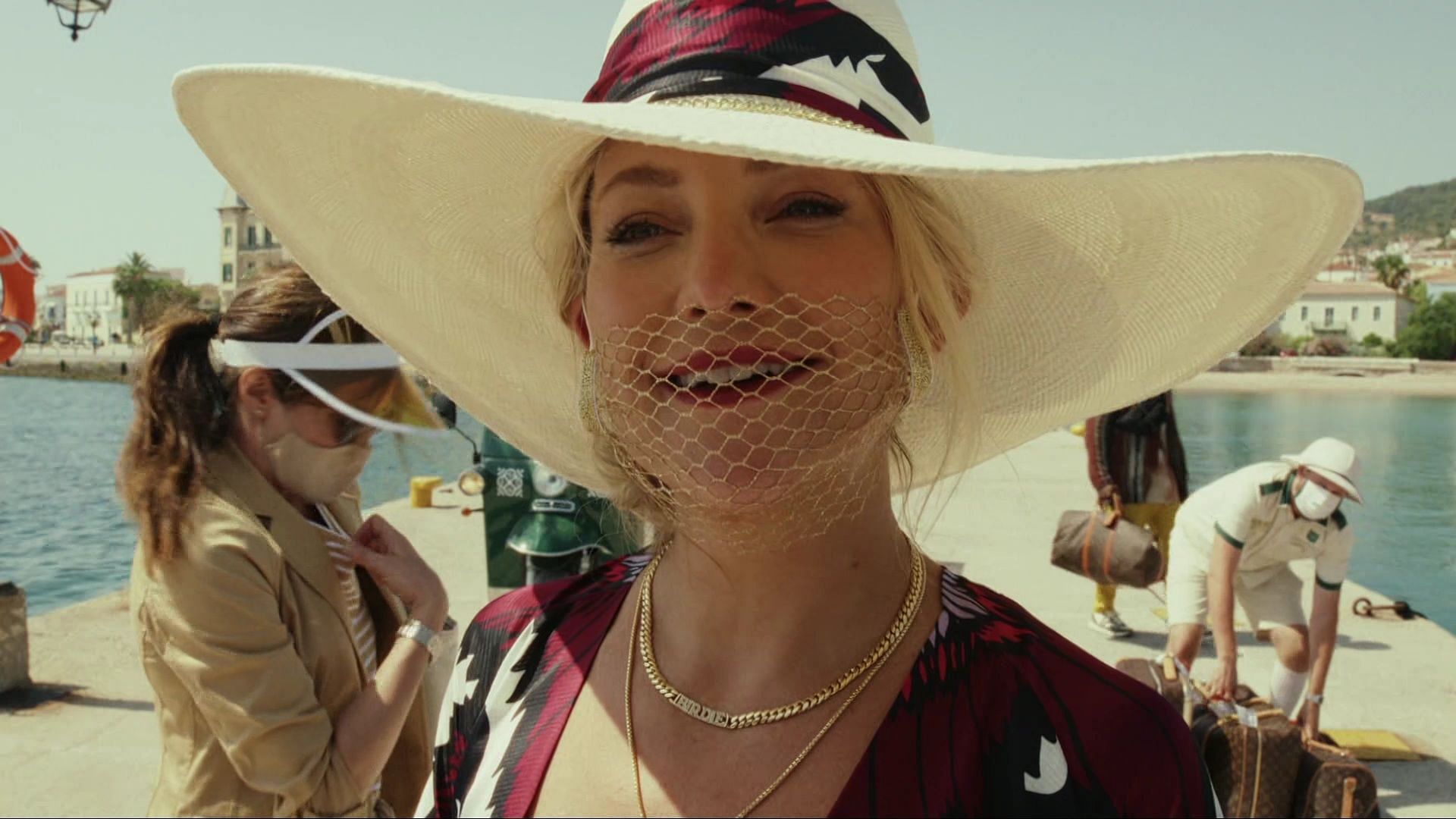 Rian Johnson is obviously a superfan of the old-style Agatha Christie murder mystery stories. His creation of Benoit Blanc, much like the classic screen detectives in Hercule Poirot, Columbo or even Jessica Fletcher, one of the great modern examples of this once-popular subgenre now given fresh legs thanks to Johnson's stellar writing and his ability to cast A-list talent in even the most minor of roles. With allusions to Miss Marple, Sherlock Holmes and other great literary and screen detectives, Danie Craig's constipationally accented Blanc is arguably the best role the actor has ever been given – yes, even better than 007, I'd wager – and with a plot, script and direction as razor-sharp as Glass Onion in play audiences are set for a magnificent, opulent, and dynamic narrative treat.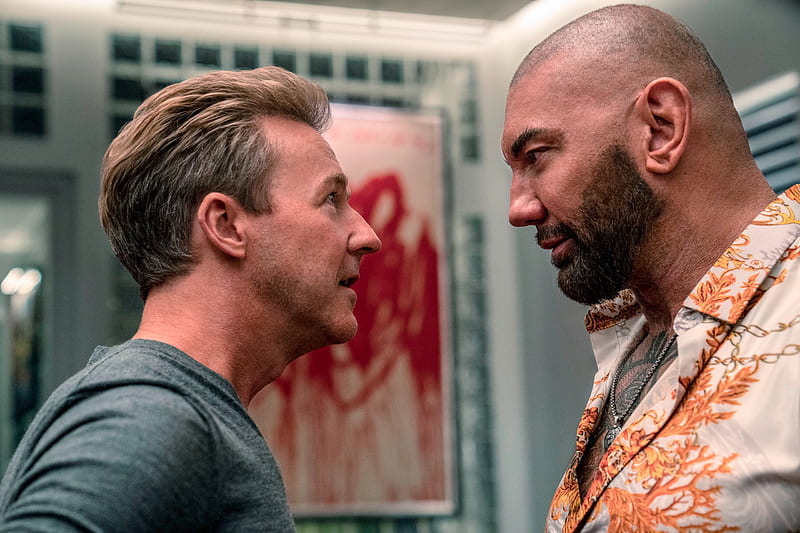 The great thing about Glass Onion is that it's just so much fun. Watching great actors get a chance to chew the scenery and engage with such witty writing is always a treat, and when we're given a script and story with such obvious love for the genre that makes things even better. I still stand as being an unabashed fan of two of the subgenre's greatest entries: Murder By Death and Clue – Glass Onion is as close as Johnson has yet come to replicating the same sense of joie de vivre as those films elicit in me, and I adored not just the actors in the film but Johnson's direction of it. Glass Onion never feels like it's an overly technical film, but it really is, with every shot, every edit, every subtle and unsubtle clue and/or red herring thrown our way designed to maximise our attention to detail in the understanding that we are being absolutely hoodwinked.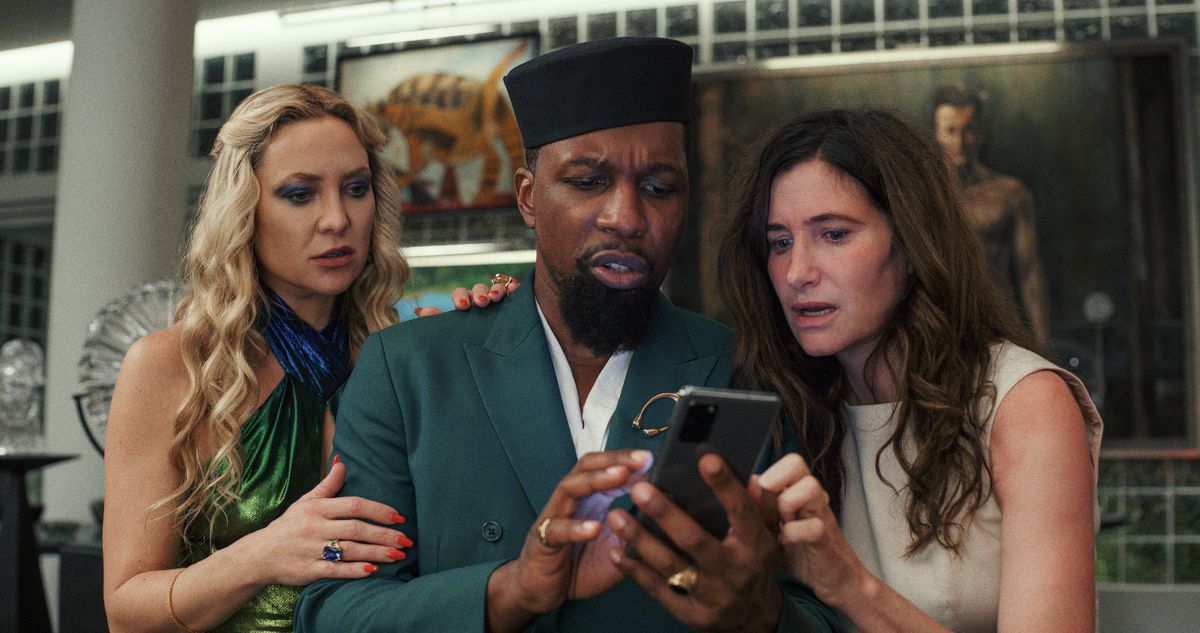 The cast are obviously up for the challenge. From Edward Norton's savage approximation of Elon Musk's eccentric billionaire personality, to Janelle Monae's sublime haute couture-wearing, overly-hostile former associate, to Kate Hudson's spot-on riff on her mother Goldie Hawn's effervescently idiosyncratic nature as a spoiled, politically incorrect former supermodel, the entire cast here not only serve their characters brilliantly but they all look like they're having the time of their lives being in this film, which translates to the screen magnificently. Jessica Henwick's turn as Birdie Jay's long suffering personal assistant is a delight, Dave Bautista's heavily tattooed men's rights activist role is a scream, while Kathryn Hahn's dourly-dressed, decidedly beige Connecticut governor is a gibbering wreck in only the best possible way. Hell, even the sprinkling of gasp-worthy celebrity cameos is a subtle nod to the genre's classic roots and Johnson's metatextual development of this highly stylised detective world, and world in which Daniel Craig sports some truly remarkable costuming. Truly, the cast assembled for Glass Onion easily equals that of the original film – it may not be quite as expansive but matches the first for sheer quality.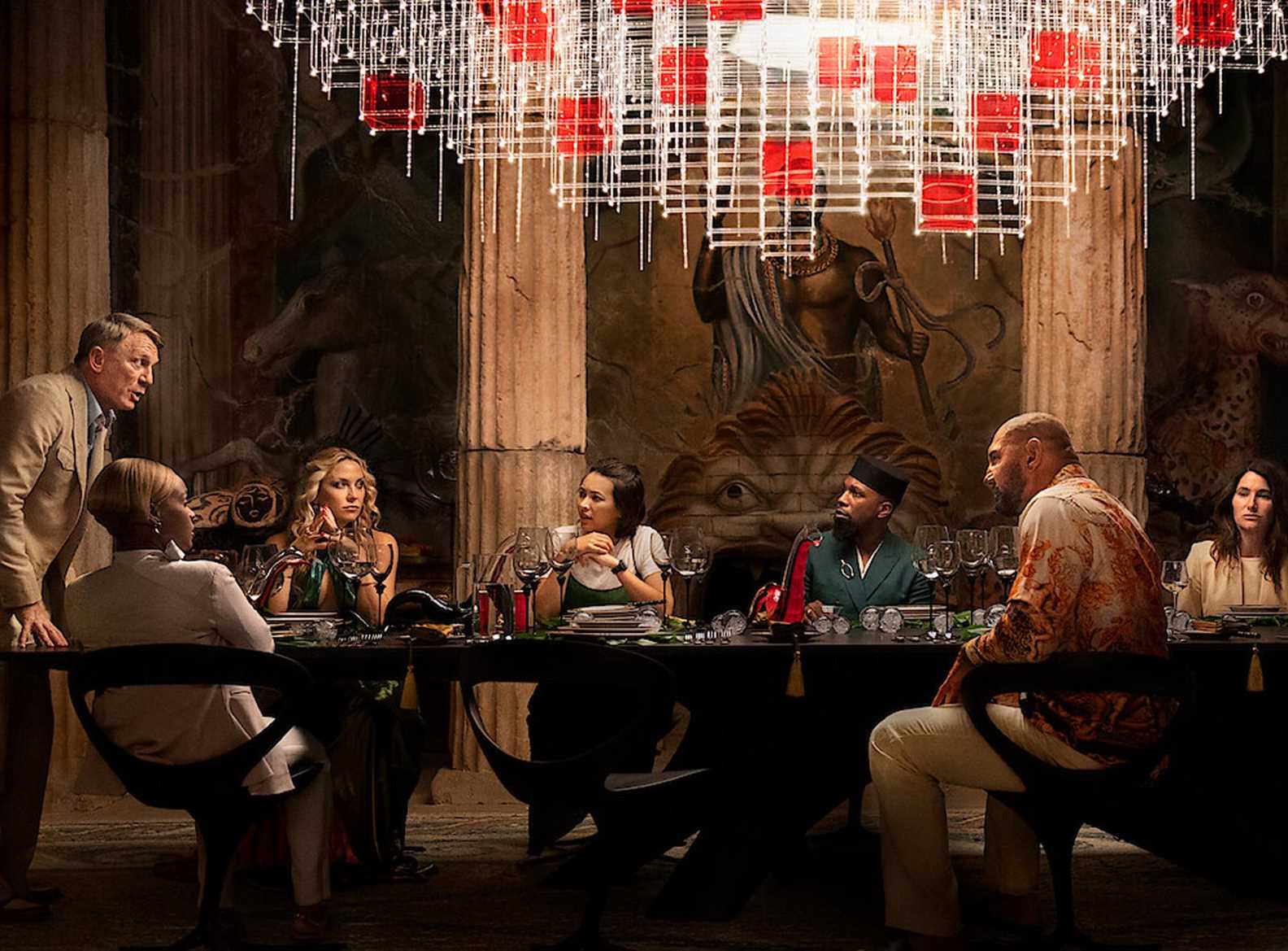 Coupled with the superb cast and terrific script is Rian Johnson's devilishly proficient direction. Glass Onion is a masterfully shot (props to DP Steve Yedlin for the stylish look of this movie), but the editing (thanks to legendary film editor Bob Ducsay) is arguably the strongest technical aspect of the whole production. Your eye keeps moving through the frame to try and pick out clues layered in by Johnson and his production team, from costuming and props to lighting choices and various camera angles: you know you're watching a highly technical film from a director at the top of his game, and comparatively I would suggest Glass Onion is easily the equal to the best of Hitchcock or Shyamalan for twist reveals or surprises that are designed to make you question what you've seen. Repeat viewings of Glass Onion will, undoubtedly, allow the subtle clues, textures and finer details of the work Johnson put into every frame of this thing, and I think over time the brilliance of Glass Onion will bloom in full light.
Discussing the finer details of Glass Onion would necessitate possible spoilers for the plot, which I'm inclined to forego to allow you, dear reader, to savour the film on its own merits. Glass Onion should be approached knowing as little about it as possible (if you've deduced anything from this review that somehow minimises your experience in watching it, I'll gladly refund your entrance fee here!) other than to say it's quite the ride of misdirection and subversion. As a masterclass in the "detective film" genre it's going to be tough to beat – recent high profile adaptations of Murder On The Orient Express and Death on The Nile are far more dour and less approachable – and Glass Onion easily equals the original film for engaging, brain-tickling thrills, if not outright besting it for labyrinthine plotting. A genuinely great, fun film experience, Glass Onion is not to be missed.
Who wrote this?