Movie Review – In The Line Of Fire (1993)

Principal Cast : Clint Eastwood, John Malkovich, Rene Russo, Dylan McDermott, Gary Cole, Fred Dalton Thompson, John Mahoney, Gregory Alan Williams, Jim Curley, Sally Hughes, Tobin Bell, William G Schilling, Joshua Malina, Patrika Darbo, John Heard.
Synopsis: Secret Service agent Frank Horrigan couldn't save Kennedy, but he's determined not to let a clever assassin take out this President.
********
Clint Eastwood's celebrated Presidential Assassination flick In The Line Of Fire stands the test of time as one of German-born director Wolfgang Peterson's more circumspect American feature, as both a cerebral thriller and patriotic masculine adventure film. Eastwood was having "a moment", with this film the first to release following his Best Picture and Best Director efforts with Unforgiven the year prior, while Wolfgang Peterson's career was, as a result of his work here, about to blast off. Eastwood was an established Hollywood icon, so his fortunes with In The Line Of Fire, Unforgiven, and his next few films – A Perfect World, with Kevin Costner, and The Bridges of Madison County, with Meryl Streep – were bonafide hits. Peterson, however, was still a rising force in mainstream American cinema. Having moved to Hollywood after the success of both Das Boot, a German miniseries about the crew of a WWII U-boat fighting the Allies, and popular fantasy film The Neverending Story, Peterson had a problematic start to his career Stateside after both Enemy Mine, a minor cult classic starring Dennis Quaid and Louis Gossett Jr, and the poorly received noir thriller Shattered, starring Tom Berenger and Greta Scacchi, were box office failures, and the director found himself looking for a major hit. He was hired to direct In The Line of Fire for producer Jeff Apple, who had been developing the story since the mid-80's, and the rest (as they say) is Hollywood history.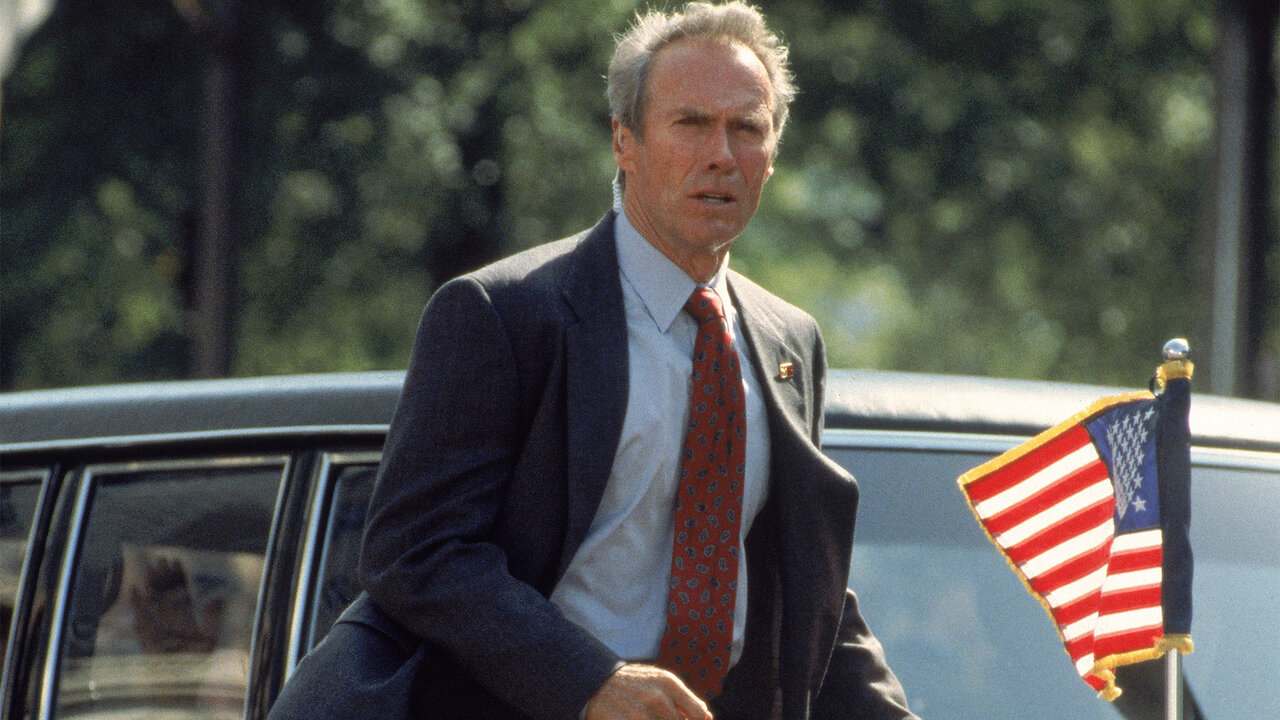 Eastwood plays aging Secret Service Agent Frank Horrigan, the only remaining active member who served on Kennedy's detail the day he was assassinated in Dallas, Texas. Horrigan, together with partner Al D'Andrea (Dylan McDermott), learn about prospective assassin Mitch Leary (John Malkovich – Con Air), a man who wants to kill the current President and has an infatuation with Frank's failure to protect Kennedy. As the Secret Service, FBI and police all try to track him down, Leary – who refers to himself as Booth, an allusion to the man who killed Abraham Lincoln – moves his plans to kill the president into high gear, taunting the authorities even as they come oh so close to capturing him. Frank, as well as fellow Agent Lilly Raines (Rene Russo – Thor), follow the breadcrumbs and clues to Leary's real identity in the hope of preventing another American tragedy.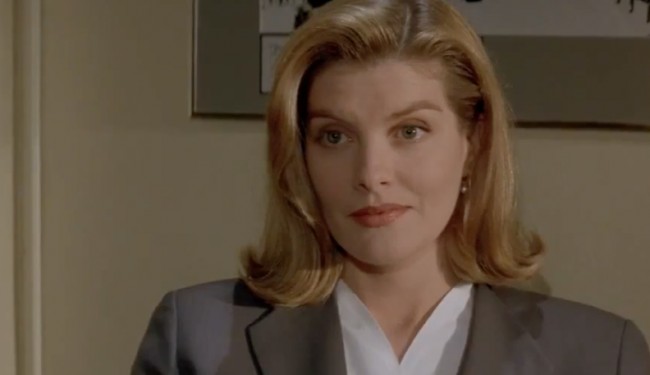 A rock-solid script, an on-point director, a top of the line cast: In The Line of Fire was an almost guaranteed success out of the gate. Screenwriter Jeff Maguire was famously almost living on the street by the time Eastwood and his producing team won a bidding war for the script, and to-date it remains about the only thing of note he's ever done; his work was considered so good, he was nominated for an Oscar. He thrusts an ageing Clint Eastwood into the world of protection, perhaps the most celebrated and secretive world surrounding the American President, and pits a guilt-ridden anti-hero against soon-to-be-screen-legend John Malkovich – who earned the second of his two nominations following Places In The Heart for his work here as the dedicated and creepy Mitch Leary. The cat and mouse game between Eastwood and Malkovich is arguably the best aspect of the film, with Leary's badgering phone calls to Eastwood wherever he happens to be as close to emotional and mental torture as a masculine film such as this will allow. I say masculine because, as with almost every role he's ever had, Frank Horrigan is a Man's Man, a capital-M misogynist and rapidly out-of-touch dinosaur who's also as honest and brutal as the day is long. Fitting Eastwood's craggy, curmudgeonly profile almost exactly, Frank's attitude to everyone around him is one of general disdain and mistrust, although a weird romantic subplot between he and Rene Russo (despite a 24 year age gap between them!) threatens to undo a lot of the film's great work.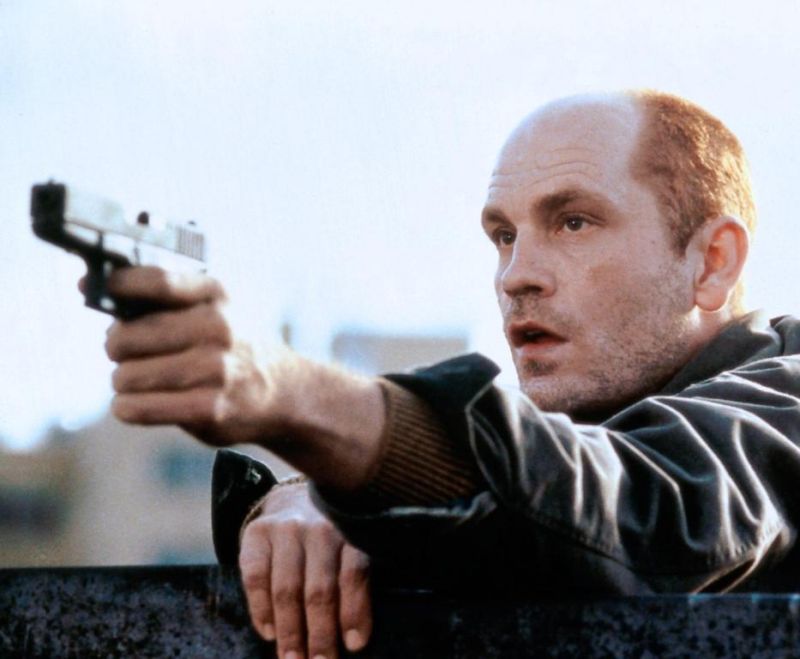 Neither Eastwood, Russo or Malkovich would have had quite the easy job they do here were it not for the superb supporting cast doing equally excellent work; Saw franchise figurehead Tobin Bell appears as a counterfeit money printer, Frasier star John Mahoney appears as the Secret Service Director, John Heard pops in as a University Professor, Fred Dalton Thompson plays the President's Chief of Staff, and Joshua Malina (The West Wing) arrives late in the film as another Secret Service agent who helps in the hunt for Leary. Coupled with a wonderful Dylan McDermott (best known for his role on The Practice) and a sarcastic Gary Cole (Office Space) and you have some truly great actors putting in decent service to give the film its realism and depth of character development, most of which happens to be focused on Eastwood's Frank Horrigan.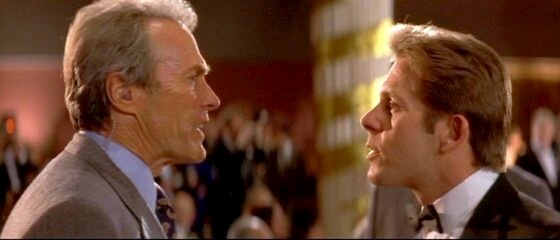 Caveats about the Eastwood/Russo romantic angle aside, Wolfgang Petersen understand the assignment and delivers a crowd-pleasing, popcorn-friendly action thriller of clues, misdirection, oh-so-close red herrings and pantomime close calls, all in the name of thunderous tension and Eastwood's easygoing screen presence ensuring audiences lap it all up. There's some twists and turns to navigate throughout this briskly paced and frenzily-plotted detective flick, and while I hate to suggest that contrivances do lurk in the background with regards to some "reveals" and a couple of hoodwinking visual elements (the old character-disappears-behind-a-bus-driving-past trick is well worn out by now), sometimes the film's aggressively 90's aesthetic does make one chortle a little. On the whole, however, In The Line of Fire stands up pretty well even by today's standards, despite some obvious green screen visual effects here and there jumping out at the viewer. Mostly, however, Peterson and cinematographer John Bailey (The Big Chill, Silverado) accommodate a lot of the film's multi-location shooting footage with a realism and dynamism missing from many films of today. To be honest, I had to struggle to see the seams of this movie, which was surprising given that CG effects and computer graphics were largely still in their infancy at the time.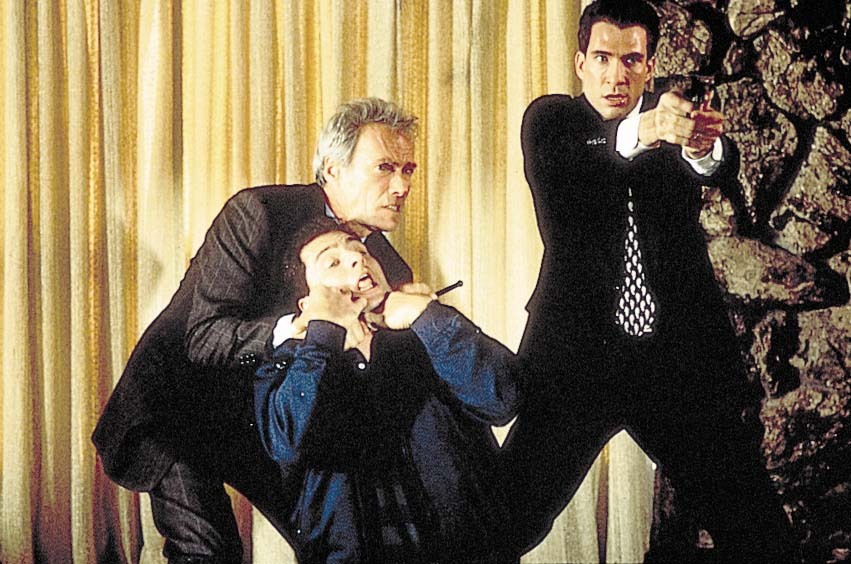 If I have any specific criticism of the film at all, it's probably one that'll get me cancelled. I wasn't then, and still am not now, a fan of legendary composer Ennio Morricone's score for this film. I know, the man's an icon and a musical genius, but his work on In The Line Of Fire just doesn't fit, and it certainly doesn't work for me, as a viewer. Clint Eastwood, a noted fan of jazz, cannily has several scenes set inside a jazz bar which give him an opportunity to tinkle the ivories and allow some smooth jazz melodies to play across his romantic or dramatic interludes, and they're fine, but when Morricone has to rise to the action occasion the music feels cheesy, almost over-synthesised. My wife wandered past while I was watching and noted a jaunty, jazzy "chase" cue used in the film's third act was laughably incongruous (my words, I'm translating from her "that sounds hilariously shit" to spare Morricone fans genuine outrage) and I have to say, I do agree with her. Where everything about the film feels placed within the era in which it was made, Morricone's score is the pebble in the shoe that grinds my gears just enough to be annoying. Having said that, at least it's not so overbearing or supremely prominent that you really notice it, which I guess is the success of a great score in that it enhances the film you're watching in a subliminal, secretive manner.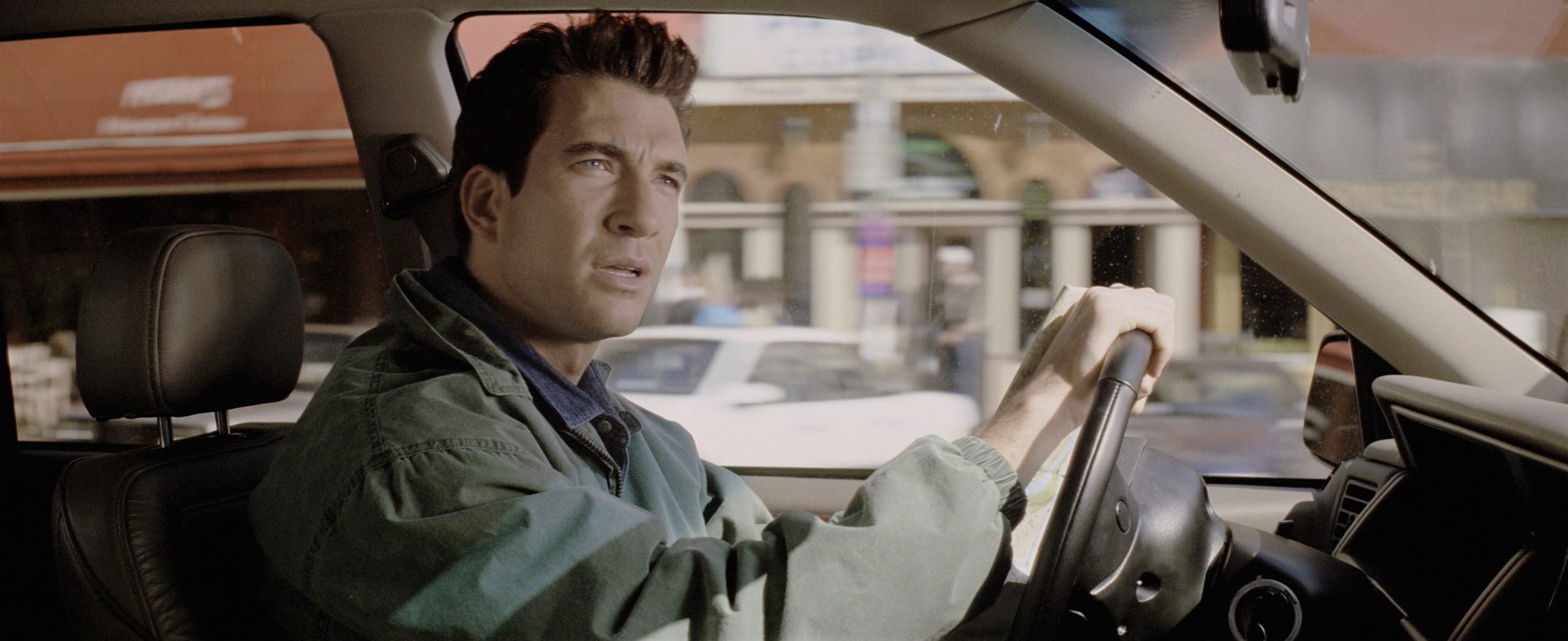 Sadly, I missed this film in cinemas on initial release, although I did catch it on VHS rental only a year or so later, and it became one of "those" films that formed the foundation of my movie collection addiction; it was one of the first tapes I purchased, one of the early DVD films I bought, and although I haven't seen it probably since the mid-00's I recall this one quite fondly. Approaching a rewatch I was nervous as to how well it might hold together, given my propensity for lionizing favourite films of mine with nostalgic memory-blank fervour, but I'm pleased to say that In The Line of Fire is just as punchy and crisp today as it was back in 1993. Few films could make that argument, and even fewer maintain the façade in full HD from this period. In The Line Of Fire is a standout American action film, a defining Clint Eastwood vehicle from that decade (aside from Unforgiven, that is!), and arguably one of the few films to make Presidential assassination seem sexy as hell.
Who wrote this?