Movie Review – Pulp Fiction (Mini Review)

Principal Cast : Bruce Willis, Samuel L Jackson, Uma Thurman, Harvey Keitel, John Travolta, Tim Roth, Amanda Plummer, Maria de Medeiros, Ving Rhames, Eric Stoltz, Rosanna Arquette, Christopher Walken, Frank Whaley, Phil LaMarr, Burr Steers, Bronagh Gallagher, Angela Jones, Steve Buscemi.
Synopsis: The lives of two mob hitmen, a boxer, a gangster and his wife, and a pair of diner bandits intertwine in four tales of violence and redemption.
********
If Reservoir Dogs announced Quentin Tarantino's filmmaking style to Hollywood, Pulp Fiction introduced it to the world: a breakout hit in 1994, this sub-$10m film would gross well over $300m globally, making it one of the year's most profitable films, and generating a revised interest in low-budget independent filmmaking. Tarantino's genre-smashing hit would relaunch the flagging career of John Travolta, cemented Samuel L Jackson as a bona-fide star, and proved Bruce Willis could tackle material that wasn't only gunplay and terrorist killing. With an unconventional narrative structure and wordy, pastiche layered sense of dialogue, Tarantino's film broke all manner of conventions and expectations when it arrived in cinemas in 1994.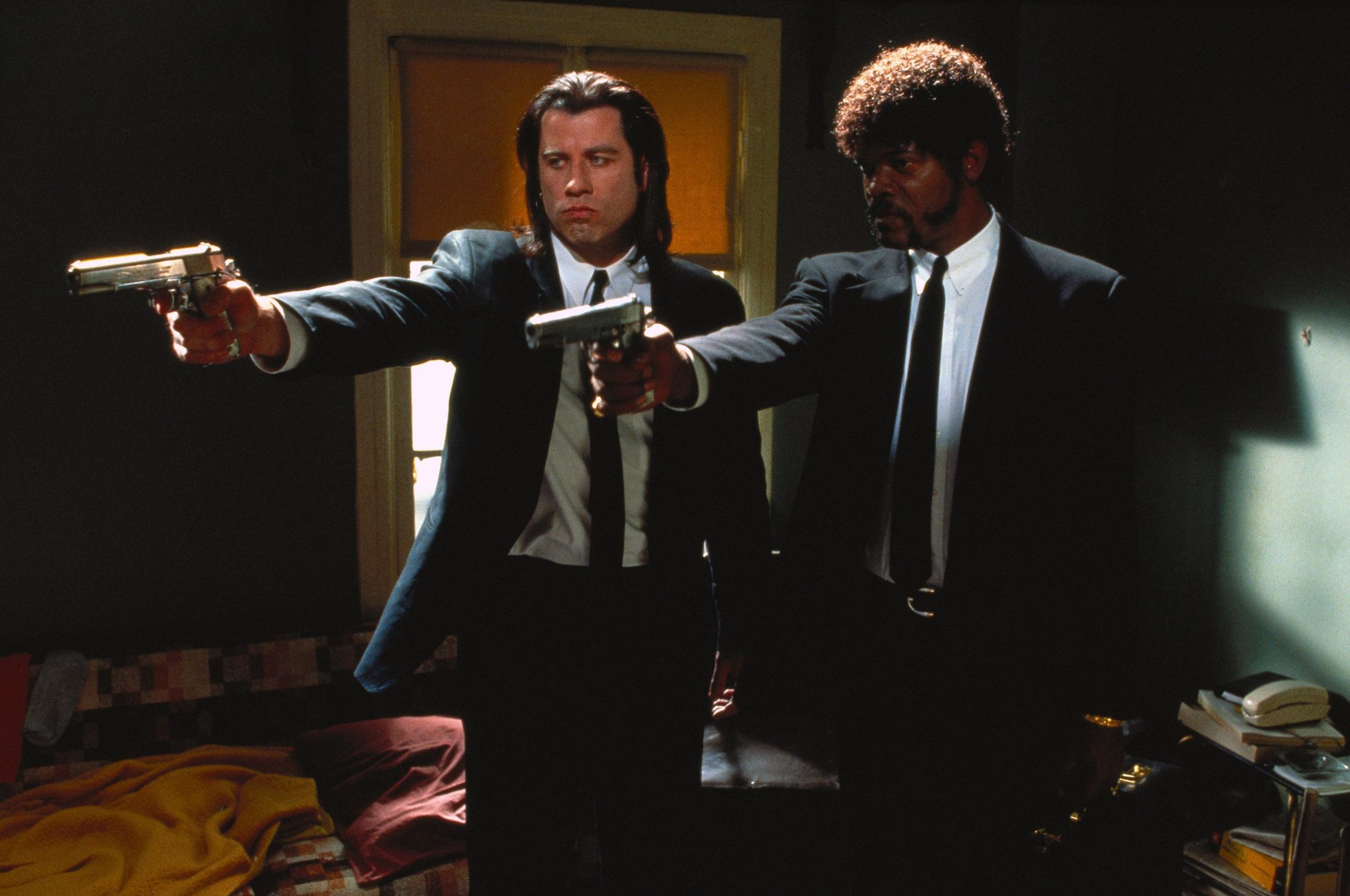 With three central storylines mixed between the others, we follow hitmen Jules (Jackson) and Vincent (Travolta) on their way to retrieve a briefcase and their subsequent dealings with a dead junkie in their car, down on his luck boxer Butch (Willis) trying to escape the clutches of crime lord Marcellus (Ving Rhames), and Marcellus' wife Mia (Uma Thurman) wanting to go out and party with a reluctant Vincent and accidentally overdosing on drugs, leading to a number of traumatic close calls. Told with sequences out of order and structured to form a loose but entertaining crime story, each of the respective primary and secondary characters interact with each other throughout the film but always maintain a singular integrity thanks primarily to Tarantino's razor-sharp script, co-written by Roger Avery. The film's violence and vulgar nature endeared itself to filmgoers of the day, and offered immediately memorable sequences including (among others) Christopher Walken's famous monologue involving a wristwatch, a sequence involving a gimp, and John Travolta reviving Uma Thurman with a syringe of adrenaline to the heart.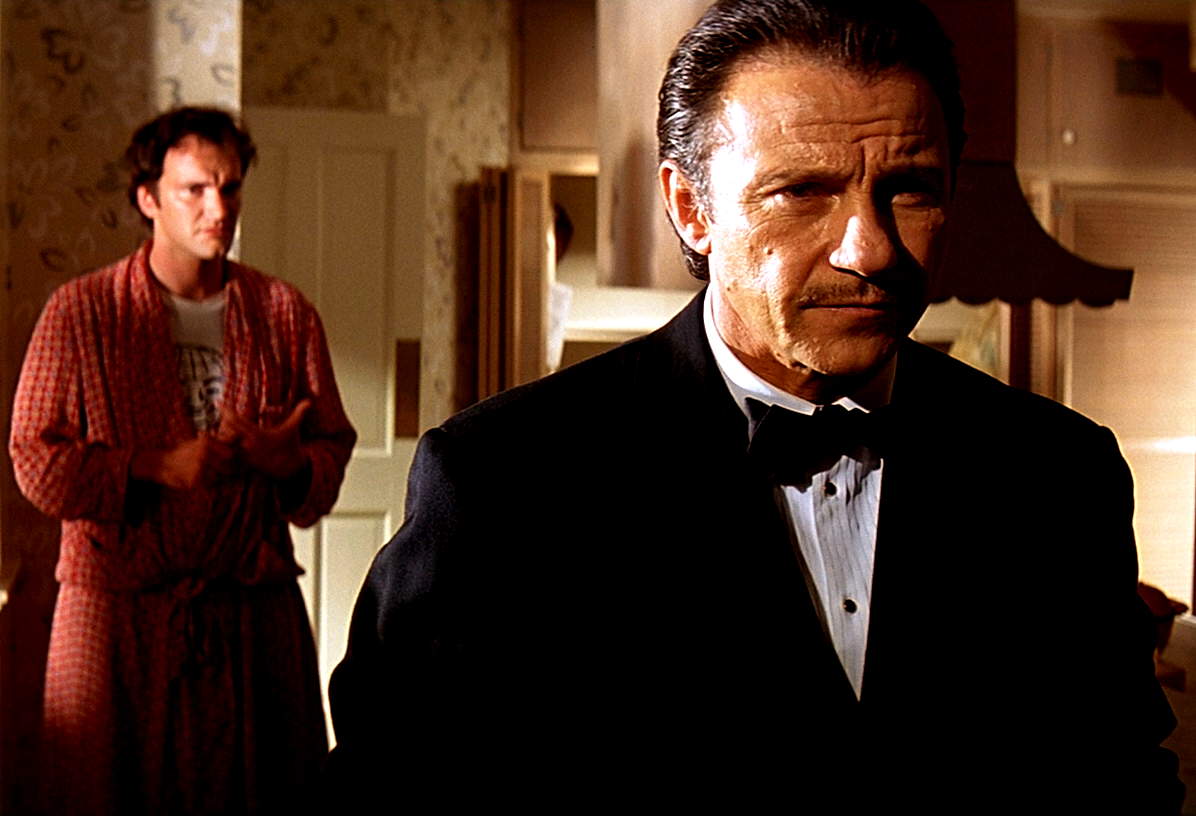 Harvey Keitel plays a ubiquitous "cleaner" – somebody to makes criminal problems disappear for a living – as only Harvey Keitel can, Ving Rhames' turn as deep-voiced criminal kingpin Marcellus Wallace is instantly iconic, and the film's opening diner-set holdup sequence with Tim Roth and Amanda Plummer is one for the ages; incendiary sophomore efforts come along all too rarely and we're lucky we got this one out of Quentin Tarantino. Coupled with a legendary needle-drop soundtrack (something that would become a trademark of Tarantino's career) and Polish cinematographer Andrzej Sekula's gritty, piss-stained cinematography, Pulp Fiction remains arguably Tarantino's most accomplished and popular films, thanks largely to his then relatively unknown status, one of the great Hollywood screenplays, and the cavalcade of stars who have hardly ever been better.
Who wrote this?