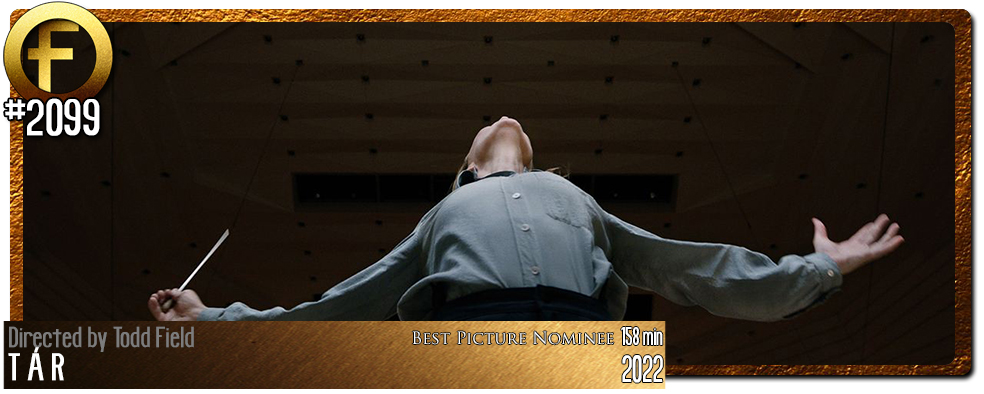 Principal Cast : Cate Blanchett, Noemie Merlant, Nina Hoss, Sophie Kauer, Julian Glover, Allan Corduner, Mark Strong, Sylvia Flote, Adam Gopnik, Mila Bogojevic, Zethpan Smith-Gneist.
Synopsis: Set in the international world of Western classical music, the film centres on Lydia Tár, widely considered one of the greatest living composer-conductors and the very first female director of a major German orchestra.
********
As much as I love classical music – and I do love it – and always have a great time watching Cate Blanchett deliver a gold-standard performance almost every time up to bat, Tar is not a film I enjoyed. Despite sublime direction from Todd Field and an incandescent turn from Blanchett (who deserves the Oscar, every time), I found Tar far to opaque and cold for my particular tastes, and although I can't recommend it for a casual viewer I can still bring myself to suggest it's a "Good Film" by any other metric. As a one-time music student I found myself engaged with the mechanics of orchestral conducting – something I used to spend hours in front of the mirror practising despite having almost no musical talent – and I was particularly drawn into Lydia Tar's "career" as one of the first female directors of a major orchestra, but the story's dour notes and Tar's impregnable arrogance found me wishing I was, instead, at a rock concert.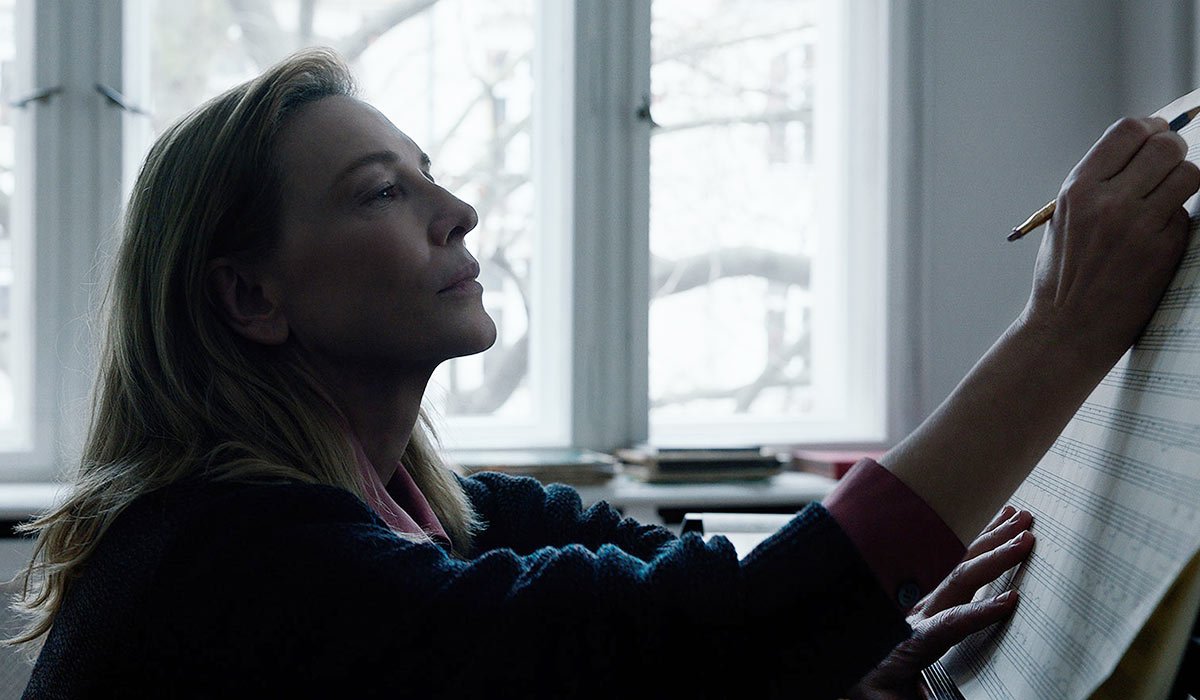 Lydia Tar (Blanchett) is the director and chief conductor of the acclaimed Berlin Philharmonic, where she rules with an iron fist. She is aided by her assistant, Francesca (Noemie Merlant), and is supported by her wife, Sharon Goodnow (Nina Hoss), who is also the orchestra's First Violinist. Lydia, who also lectures at Julliard, finds herself the subject of some salacious and controversial accusations by a former employer, which places her at the vortex of a whirlpool of illicit attraction and an abuse of feminine power.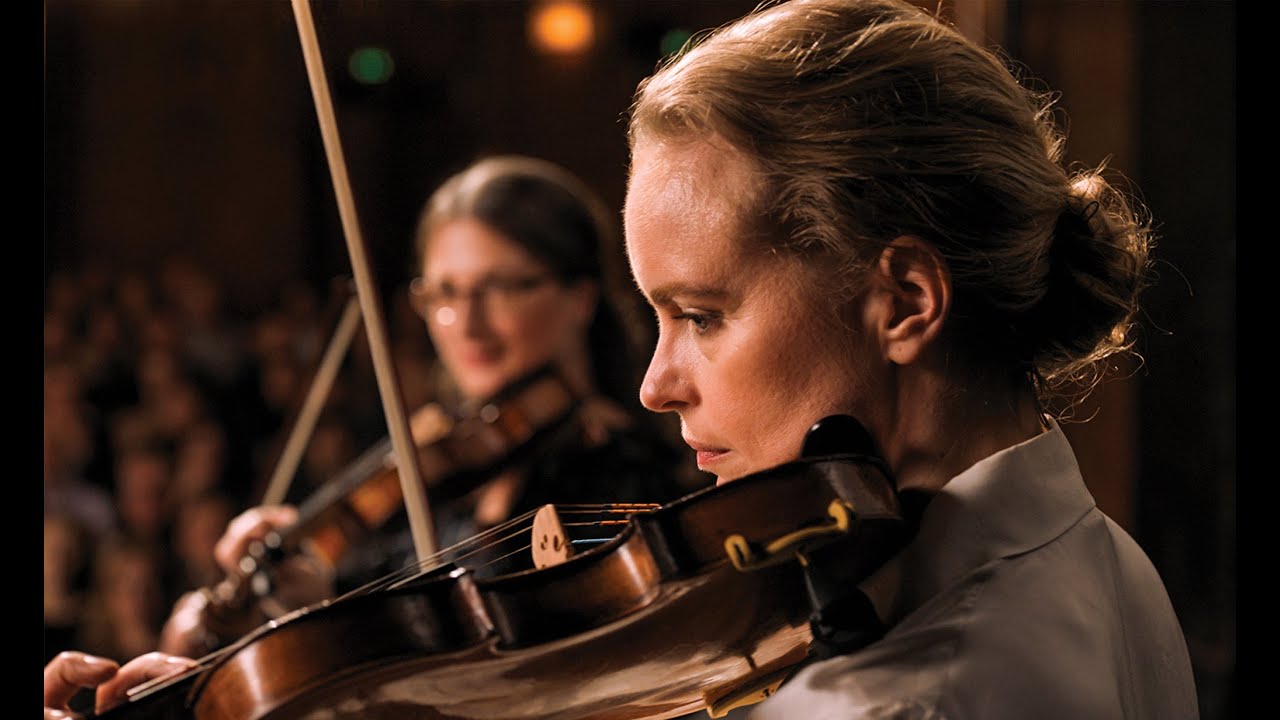 If I was to try and describe Tar in a single word, it would be "handsome". Another apt descriptor might be "long", or "glacial". Although I admire Todd Field for his eccentricities and acute sensibility behind the camera, there's an aloofness and distance to Tar I couldn't overcome. I recognise the film is very well made, and has a prestige and pedigree about it that certainly lends itself to the Oscar buzz surrounding it. I can even compartmentalize the difference between enjoying a film and considering it a good – or even great – movie experience, because in this instance the movie was a divisive one for me. Field, part of the ensemble alongside Helen Hunt and Bill Paxton in Twister, before cementing himself as a director note with In The Bedroom and Little Children, is a man with a specific vision within the frame of his film, and his particular style lends itself gracefully to the arthouse crowd looking for more cerebral, more esoteric viewing. You'll get that with Tar, a film so astoundingly centered on one person it is a puzzlement of character beats and subdued tragic melancholy.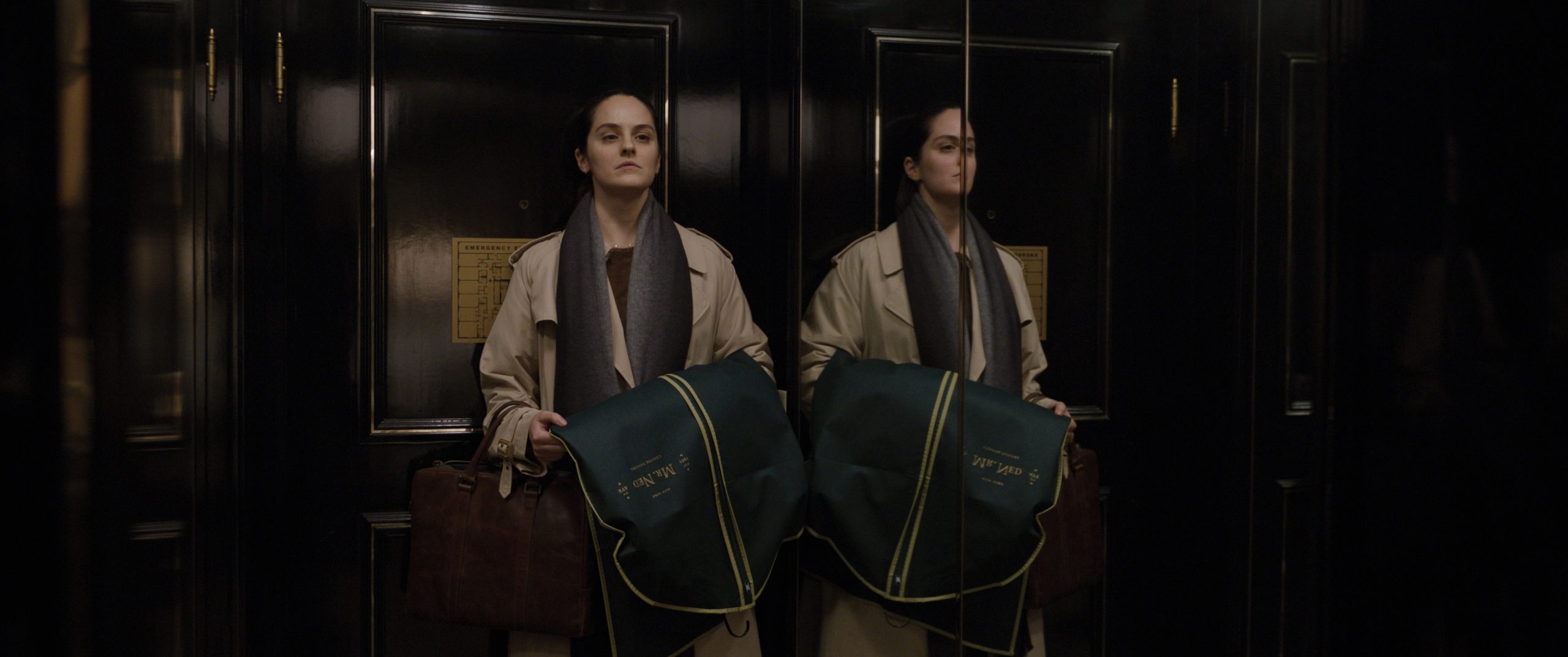 Tar is a complete fiction – Lydia Tar does not, nor has she ever, existed, despite what various marketing materials might suggest. In Fields' film, she's portrayed as a polarising figure within the classical music scene, including being controversially fired as the conductor of the Berlin orchestra over accusations of inappropriate deals with a student, who would later commit suicide, leading to Tar's dismissal. Field, who also wrote the screenplay, manifests Tar as an arrogant, intelligentsia-adored musical genius (the film's opening scene is an interview in which various real-sounding details about her life are spouted verbatim), giving her a protracted and uncomfortable sequence disserting the white privilege of popular composers (specifically Bach) and berating one potential music student into quitting her class.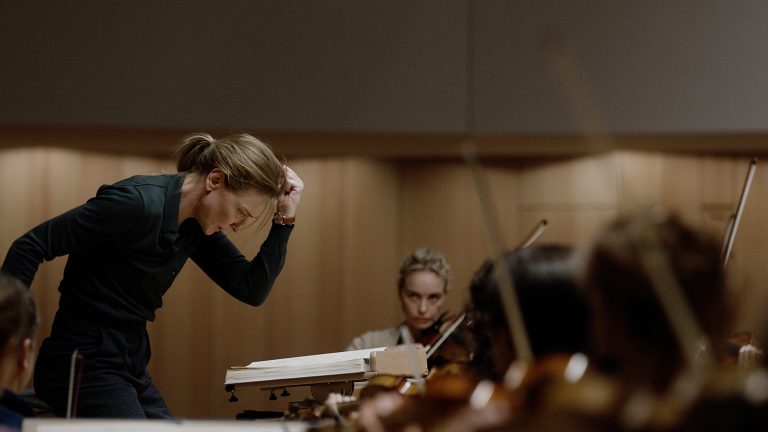 Abrasive and self-absorbed, Tar is yet another in a long line of "tortured genius" artist biopics that only make sense when you consider that the subject matter itself is about a really unlikeable (and completely fictional) person. The whole film is a bucket of airs-and-graces snootiness, which is to be expected from the fine music crowd, and Field certainly gives Blanchett the full canvas upon which to paint a picture of this divisive and controversy-laden figure, but at no point did I find myself enjoying this film. I suspect were this not a contender for Best Picture I might even have turned it off after the first long, tortured hour, I actively disliked it.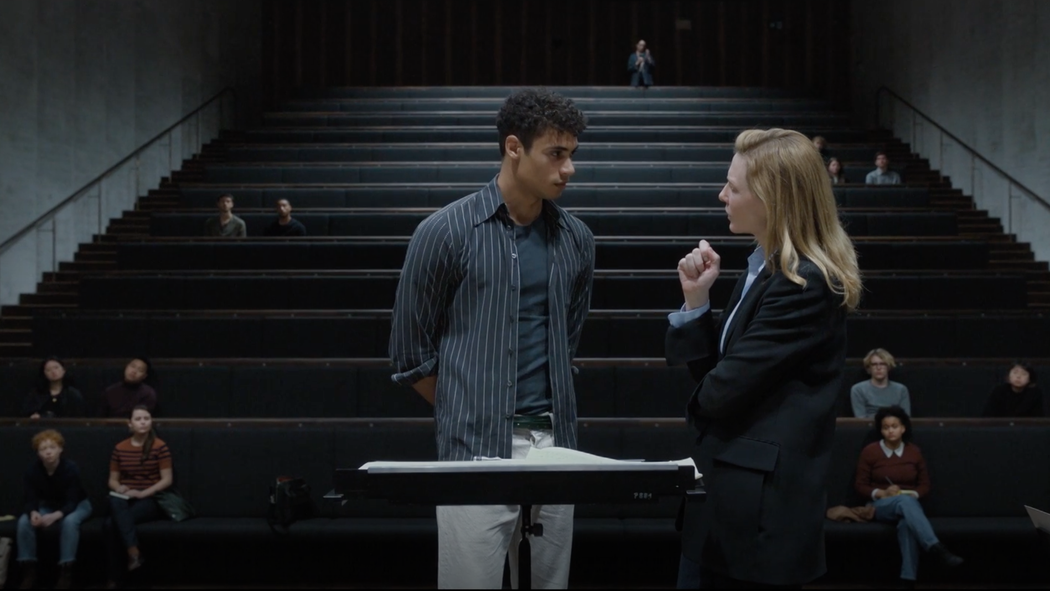 Disliking a film, however, isn't enough to write Tar off as a good film, because I can clearly see why the film has garnered so much praise. Blanchett is sublime in the part, her co-stars merely window dressing as the actress delivers a literal masterclass in the art of inhabiting a character, while Field's direction, the fantastic score by Hildur Guðnadóttir (Sicario: Day of The Soldado) and the layered production design and shooting locations, all drizzle the film's pretentious subtext with a luxurious aesthetic of power. In terms of the mechanics of a film, Tar is a very well made, very well written, and superbly acted movie. I just didn't get into it. I found Field's direction somewhat distant, aloof even, a cold presentation of a complex and terrible event tripping up one of modern classical music's finest minds.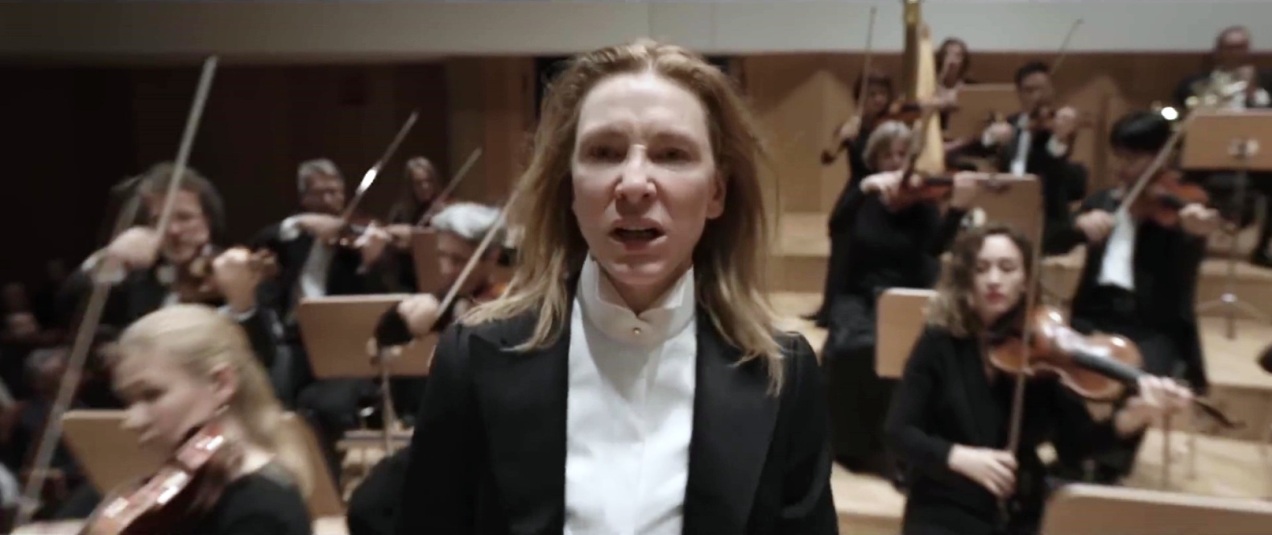 Tar isn't a film for me. It's too dense, too dispiriting to "enjoy" in the truest sense of the word, although despite this I can appreciate all the good within it. Cate Blanchett demonstrates yet again that she's one of her generations finest actresses – one might argue she's on her way to becoming Streep-like in the number of Oscar nominations and wins she'll accumulate in her career – while Field demonstrates a particular knack for telling the kind of dark, abridged biopic tragedy with such precision and definitive vision. Tar won't be a film for everyone, sure, but it's definitely a film that demands a viewing, and demands a response. Recommended for cinema purists only.
Who wrote this?