Movie Review – Fabelmans, The

Principal Cast : Paul Dano, Michelle Williams, Seth Rogen, Gabrielle LaBelle, Mateo Zoryan Francis-DeFord, Julia Butters, Birdie Borria, Keeley Karsten, Judd Hirsch, Sophia Kopera, Jeannie Berlin, Robin Bartlett, Sam Rechner, Oakes Fegley, Chloe East, Isabelle Kusman, Chandler Lovelle, Gustavo Escobar, Cooper Dodson, Nicolas Cantu, Gabriel Bateman.
Synopsis: Growing up in post-World War II era Arizona, young Sammy Fabelman aspires to become a filmmaker as he reaches adolescence, but soon discovers a shattering family secret and explores how the power of films can help him see the truth.
********
If I was asked to pick a single Hollywood director to have dinner with, and for which no topic of conversation would be off the table, it would be Steven Spielberg in a heartbeat. Arguably the greatest orchestrator of my childhood dreamscape, Spielberg's influence on not just cinema but popular culture is such that it could never be adequately calculated; his films – particularly those of his early career – have forever cemented him as one of the most commercially successful filmmakers of all time, and his sway over the wider Hollywood moviemaking industry is perhaps equal to that of the old studio titans such as Louis B Mayer or Jack Warner. And as much as his directorial flourishes and visual language now form the basis of countless thesis and study in most major film schools, there's a fair chance the wide majority of film fans wouldn't be aware of the acclaimed director's backstory and childhood. Which makes The Fabelmans something of a modern miracle in film. It's a film about one of the greatest Hollywood directors told by the man himself. It's his own words, his own life, while he's alive, writ large in this nostalgic, wonderful, loving ode to a burgeoning childhood and familial angst against the great American backdrop.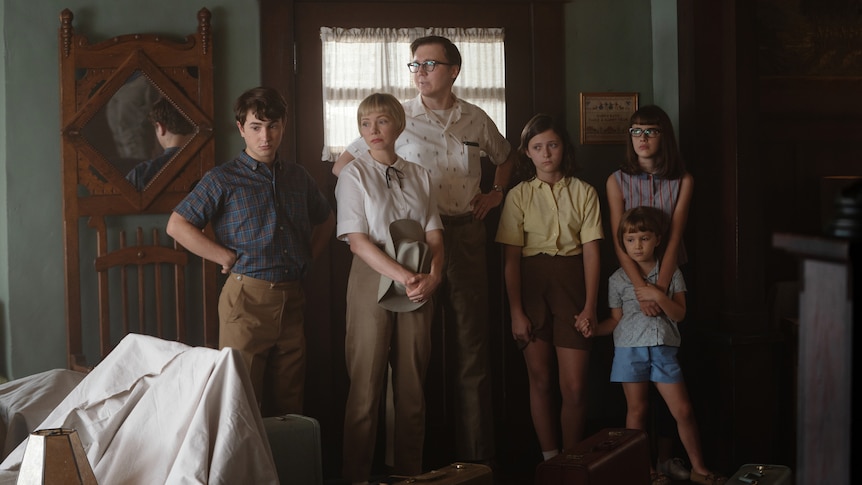 The Fabelmans is an analogous semi-biographical film about Spielberg's own childhood, and although the director has claimed there are parts that are heavily fictionalised, it's worth noting that even if the film is entirely made up, those with even a slight awareness of Spielberg's youth and formative years will spot echoes of the past littered throughout this one. Paul Dano and Michelle Williams play the eponymous Fabelman parents, Burt and Mitzi, who live in New Jersey with their children, eldest son Sammy (Gabriel LaBelle), and daughters Reggie, Natalie and Lisa. Burt works as an electrical engineer, while Mitzi is the at-home mother who once had a career as a concert pianist. One of Burt's best friends, Bernie (Seth Rogen) spends a lot of time with the family as well, even moving to Arizona with them when Burt finds better employment. Mitzi is highly enthusiastic about the young Sammy's love of cinema and moviemaking, while Burt is less so, seeing the gypsy nature of the movies lacking a solid foundation of financial security for his young son. As the family moves across country, Sammy faces pressure from both his family, as well as the schools he attends (the Fabelmans are Jewish, and at the time there is a considerable anti-Semitic tone bubbling through sections of the American community), but finds peace whenever he's behind a camera. He uses his camera to delight, to anger, to fight his bullies, and ultimately to force a confrontation between his parents that will have a profound affect on his career.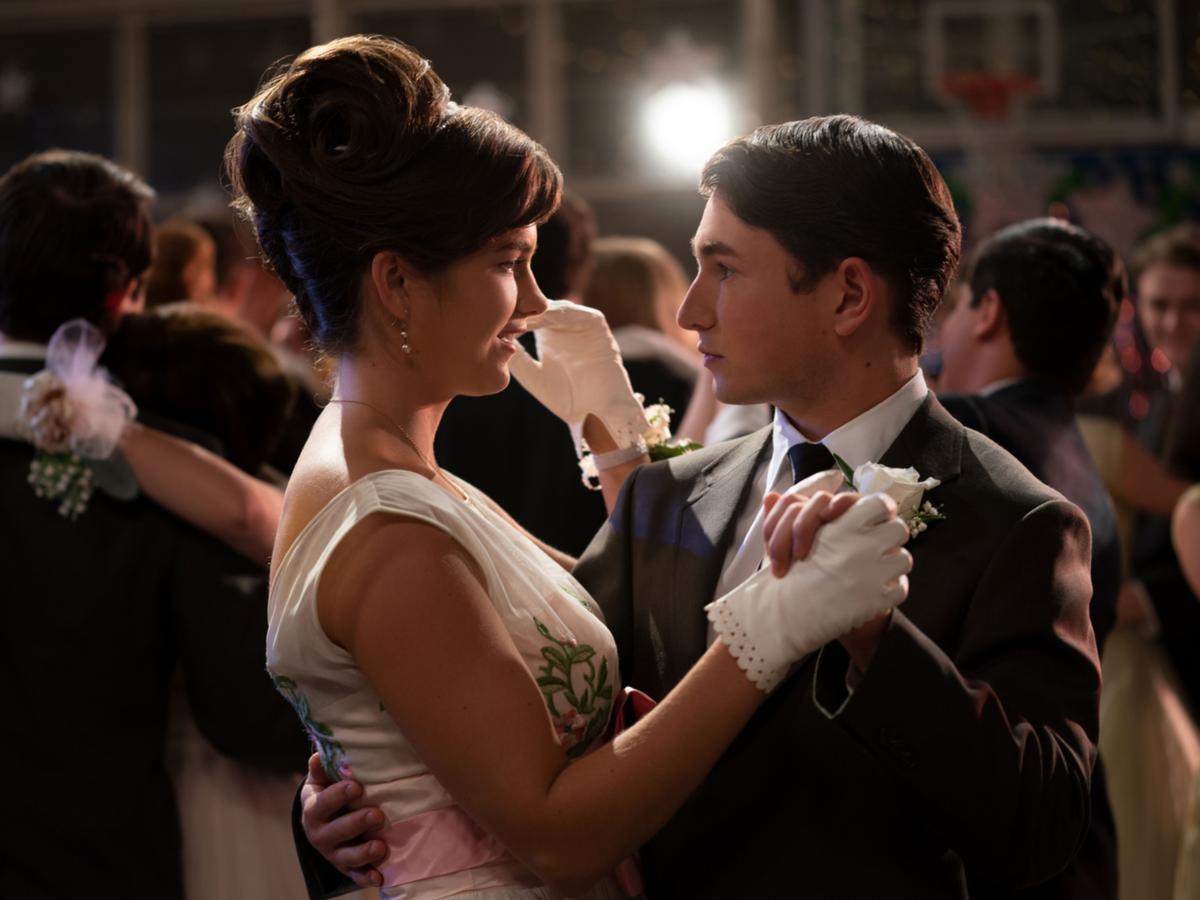 There are parts to The Fabelmans that works, and there are parts that don't. When the film focuses on the young Sammy Fabelman, and his burgeoning film career, particularly making elaborate home-movies to show to his scout troupe or at prom, The Fabelmans positively sings. However, less graceful is the subplot involving Michelle Williams' Mitzi and her fractured relationship with Burt and Bernie; it's weird, because a lot of Spielberg's films deal with parental absence as part of their tableau, so I expected this aspect of the film to work really well, but largely due to Michelle Williams' performance, which I did not like as much, I felt this arc to be the weakest of all the elements in Spielberg's nostalgic story. Paul Dano, as Burt, is quite excellent, Seth Rogen is a pleasant diversion, and young Gabriel LaBelle is a revelation as the proxy for a young Spielberg, as Sammy Fabelman. Judd Hirsch pops in as the Fabelman uncle, Boris, who imparts some pearls of wisdom and fortitude on a vasciallating Sammy at one point, and for a cameo performance it's truly remarkable. As is the jaw-dropping cameo appearance that concludes the film, one of the great surprises in modern cinema (no, I'm not spoiling it) and an example of quite literally perfect casting. Arguably the key relationship (among the many) in The Fabelmans is that between Sammy and Mitzi, which takes its time to develop but becomes one of the bedrock foundations of Spielberg's formative growth.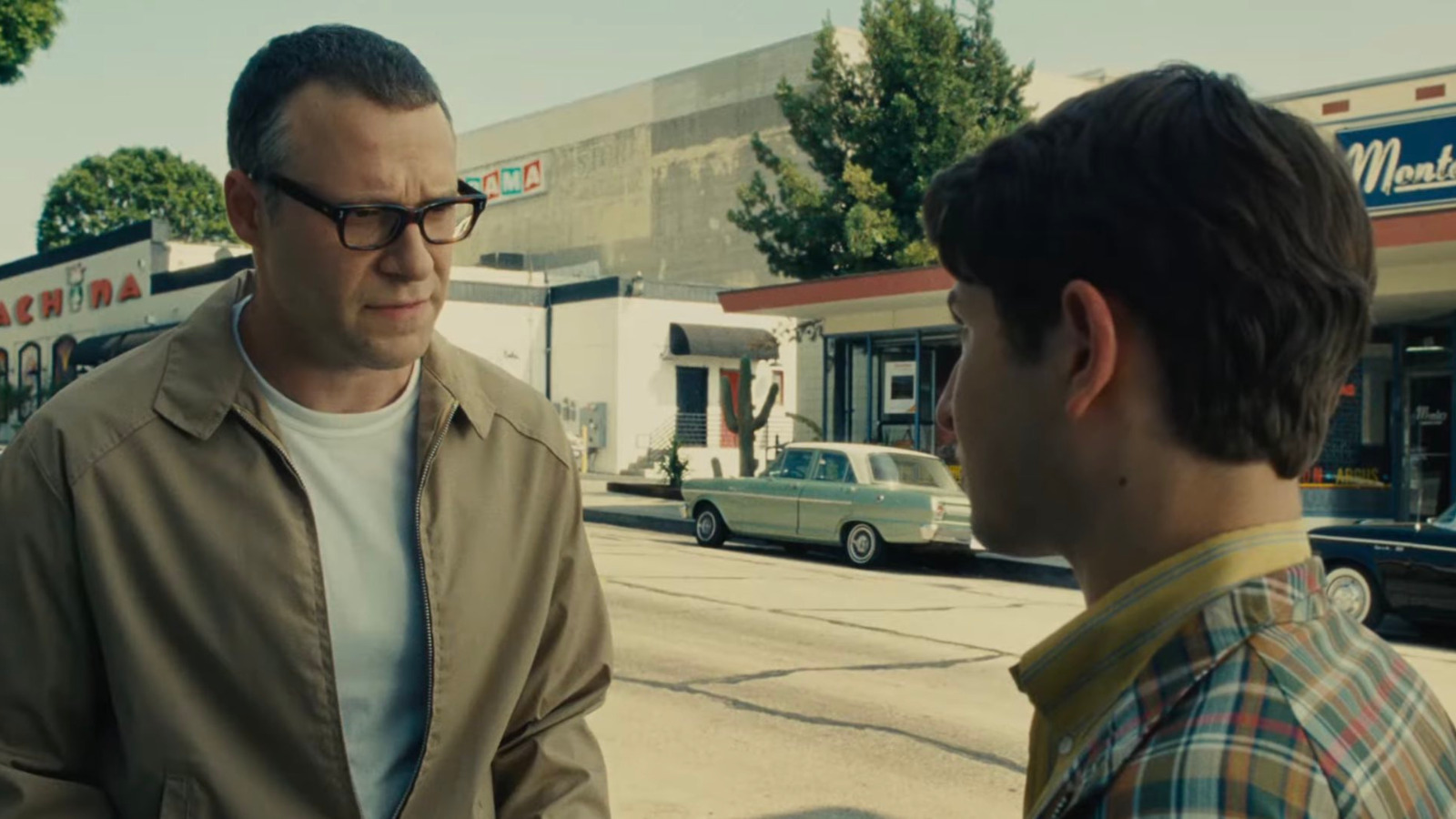 As mentioned, I didn't like the approach Spielberg, co-writer Tony Kushner and Michelle Williams took with Mitzi – it's almost as if she's acting in a completely different film – but I could recognise the one bright constant in Sammy's life as flamboyant and emotionally scattered as Mitzi was. Williams isn't bad per se, with her angelic costuming and overly lit camera angles, it's just the choice of performative style for her character didn't really seem to sit within the context of the surrounding characters and their situations. I think your mileage on Williams, and Mitzi, may vary, but it's the one weak aspect to the whole film. Otherwise, The Fabelmans is very well acted and filled with great character beats for everyone in the cast, from Dano's terrific Curt right down to a pair of school bullies who get their comeuppance – alongside one of the great meta jokes Spielberg has put in any of his films – so in this respect I can thoroughly recommend it.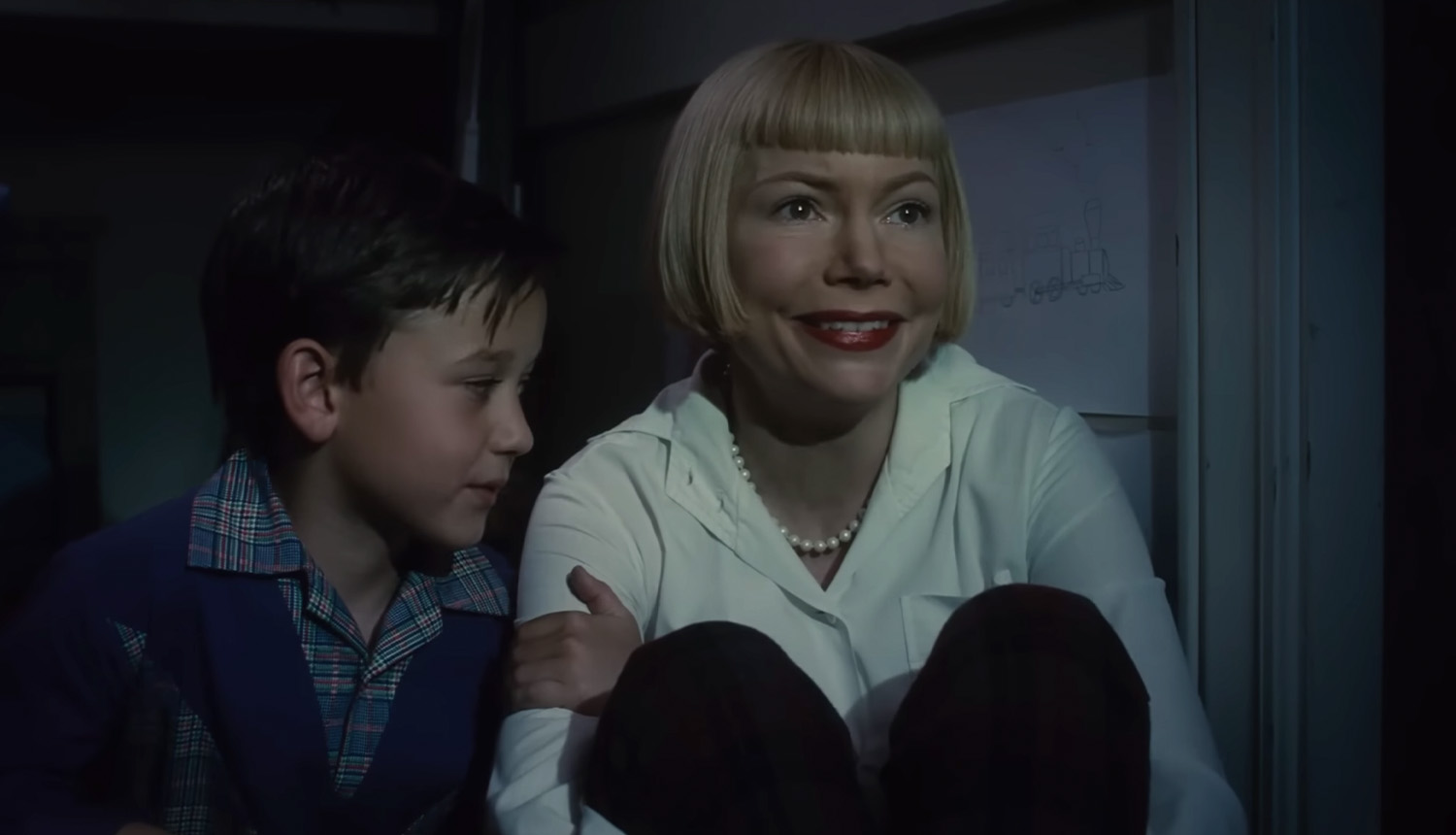 Of course, it wouldn't be period Spielberg without some truly sublime production design and detail. Chief among the things I perked up at was Spielberg's reproduction of his early filmmaking techniques and guerrilla style, including using pinpricks in the raw film stock to depict gunshots during one Sammy's Western shootouts. Janusz Kaminski's sublime cinematography makes everything look so wonderfully of-the-time and together with fantastic costuming and makeup, set design and Michael Kahn's judicious editing and you have a biopic that jogs along with an assured pace and aesthetic, never feeling like it drags despite its two-and-a-half hour runtime. It's terrific to watch a master director, in full control of his powers, deliver his own story with such a unique voice – often, biopics wax between maudlin and overly-enthusiastic, depending on whether the focus is a matter of tragedy or joy, but Spielberg is able to tell us all exactly what he thinks and how he feels with only his own personal bias rather than somebody else's. It's a luxury afforded few pop culture icons that they have their life depicted while they're still alive. The writing tucks into a deep sense of nostalgic memory, a pastoral 50's, crisp 1960's, and sepia toned 1970's as Sammy works his way up from getting his mates to act in his no-budget films through to getting his first professional industry gig – everyone loves a good-kid-made-good story and this is easily one of the great ones of the 20th Century, so The Fabelmans is spot-on viewing.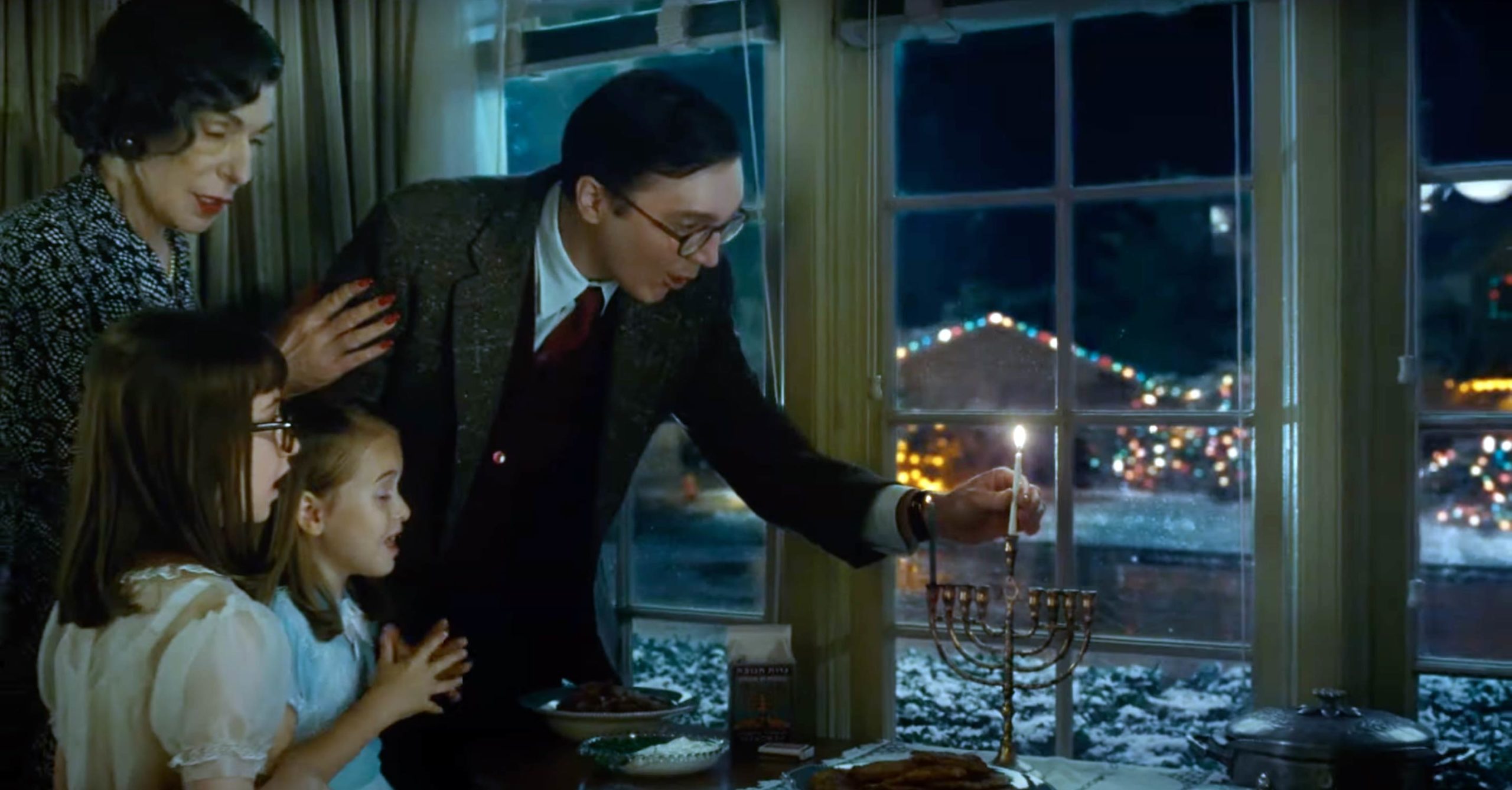 The Fabelmans is a charming, evocative film that hits anyone with an iota of love for cinema right in the feels. Beautifully shot, filled with details and remarkable performances, particularly from LaBelle, and accompanied by John Williams' subtle musical score, Spielberg's love-letter to his late parents and his own life is one of the best films of the year. I can't recommend it highly enough, so if you get a chance to see it, please do. It's wonderful.
Who wrote this?