Movie Review – Banshees of Inisherin, The

Principal Cast : Colin Farrell, Brendon Gleeson, Kerry Condon, Barry Keoghan, Pat Shortt, Jon Kenny, Brid Ni Neachtain.
Synopsis: Two lifelong friends find themselves at an impasse when one abruptly ends their relationship, with alarming consequences for both of them.
********
Acclaimed Oscar-winning director Martin McDonagh delivers yet another hypnotic, masterful film drama, laced with pitch-black comedy in the Irish-set The Banshees of Inisherin, re-teaming his In Bruges co-stars Colin Farrell and Brendan Gleeson as a pair of old chums trying to overcome a puzzling issue of personality difference. One part withering dissection of male isolation, another part scintillating dramatic comedy, Banshees of Inisherin is an eclectic masterpiece of performance and wit, directed with a cinematic eye, and absolutely becoming one of the best films of 2022. The beautiful Irish accents will likely prove an obstacle to those of indifference to European dialects but the lilt and cadence of the dialogue scripted by McDonagh is absolutely brilliant. Augmented by a great cast all delivering performances worthy of celebration, The Banshees Of Inisherin is a blue-ribbon movie experience and I would argue tops a year of absolute highlights for Colin Farrell (who also starred in Matt Reeves' The Batman as the Penguin, and Ron Howard's Thirteen Lives, as a cave rescuer sent to save a troupe of young soccer players in a Thailand flood event), an actor who showcases his comedic chops again.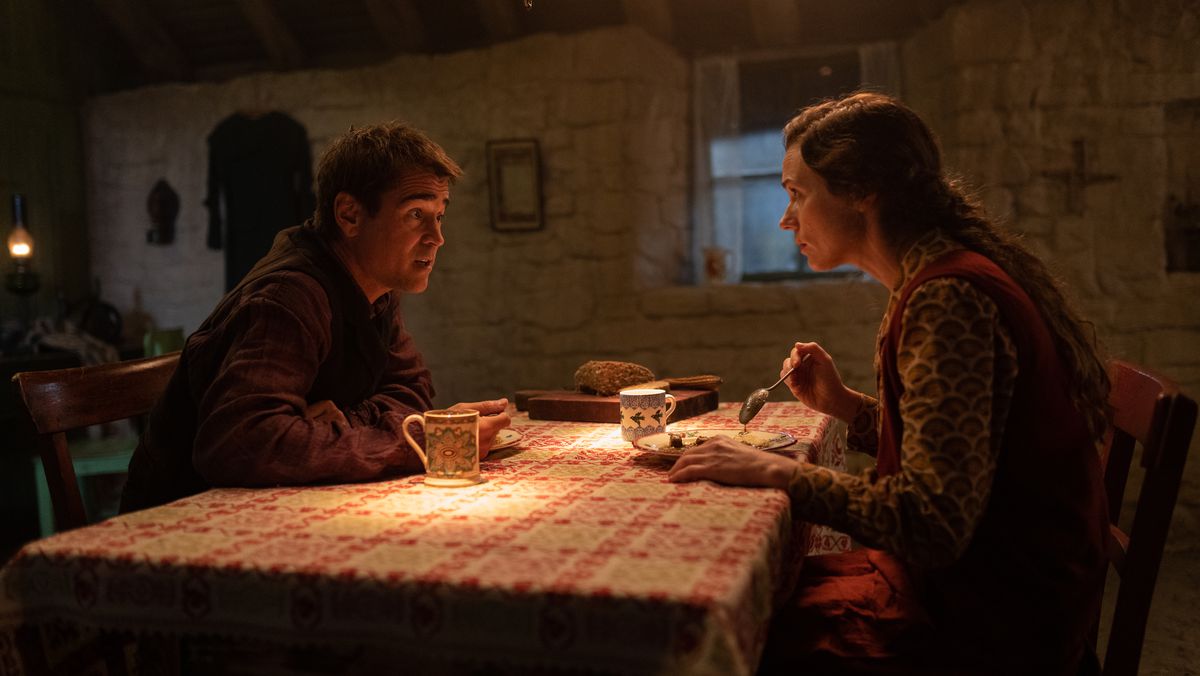 Set on the fictional Irish island of Inisherin, during the latter stages of the Irish Civil War in 1923, lowly farmer Padraic Súilleabháin (Farrell) has spent large portions of his time with drinking buddy (and aspiring folk musician) Colm (Brendan Gleeson) at their local pub, run by Jonjo Devine (Pat Shortt); their tranquil island life is thrown into disarray when Colm suddenly refuses to speak to, or associate with, Padraic (pronounced paw-rick), cutting off their friendship with no obvious explanation. Padraic, who lives with his sister Siobhan (Kerry Condon), is perplexed and distraught that the man he thought was a friend has apparently gone utterly mad, a madness not aided by the ruminations of local layabout Dominic Kearney (Barry Keoghan), the son of the abusive local policeman, Peadar (Gary Lydon). In frustration at having his requested solace disrupted, Colm (pronounced col-um) asserts that should Padraic attempt to communicate with him, he will cut a finger from his left hand as proof of his intent.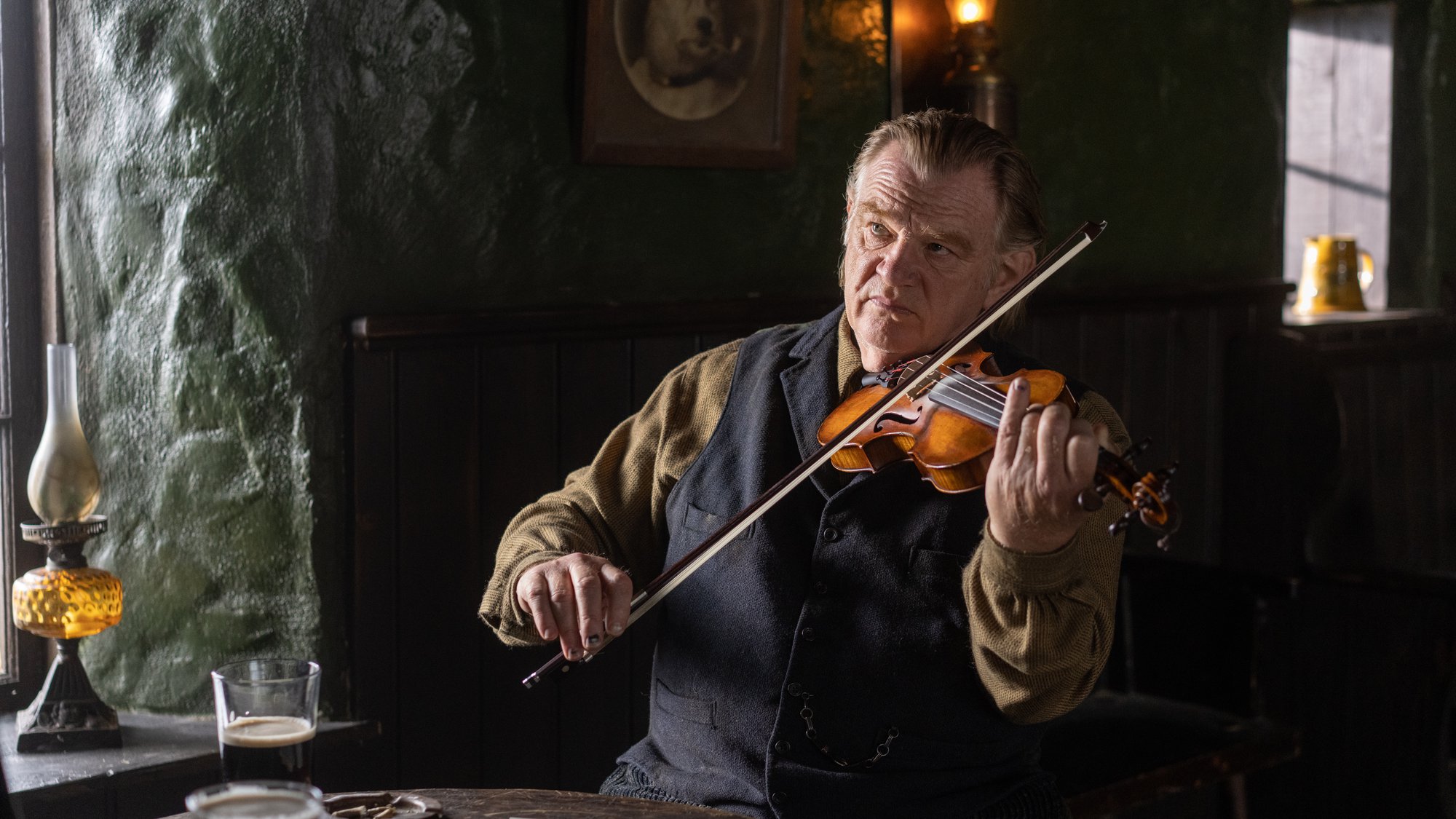 Goddam, this is a great movie. It's by no means aimed at the pop-culture market, for there are no caped crusaders or sword-wielding elvenfolk to be found here; instead, it's a darkly comedic, acidic take on isolation and grief, the grief of a failed friendship and the grief of time thought to be wasted. It's driven by two commanding performances, particularly Colin Farrell in what I would describe as the "lead" character of the film, and arbitrates between Brendan Gleeson's grouchy, pernickety fiddle player and Kerry Condon's heart-breaking Siobahn Súilleabháin as supporting turns that elicit distinct emotional arcs within the overriding central plot. The inciting incident is the moment Padraic learns that Colm no longer wants to be his friend, and the "why" element of the story is perhaps the saddest moment in this achingly beautiful and melancholic movie – a movie, I might add, tinged with tragedy and sorrow, laced with acerbic humour, and drenched in first class technical filmmaking. Every inch of this film is gorgeously photographed, and every moment framed to perfection – the true ideation of a widescreen film utilising the aspect ratio beautifully – and McDonagh commands the story at every  moment, piercing the wit with an undercurrent of violence and horror that lingers long in the memory.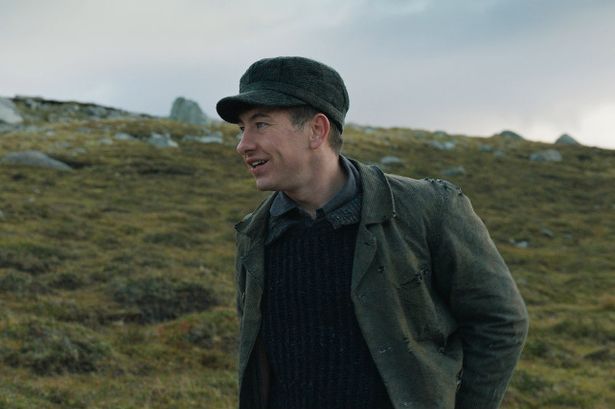 As bleak as Banshees is, there's an intrinsic beauty within the framework that cannot be overstated. The idyllic setting and bucolic rural personages inhabiting the island make for hilariously taciturn characters of note, with a true sense of community despite the isolationist subtext. The fact that Inisherin is an island is representative of the central characters' motivations and own feelings of being alone, whiling away the lonely hours until eventually one of them breaks free; the objective comedy is how everyone deals with that, and it is terribly, awfully funny. McDonagh solicits genuine empathy for Padraic's consternation through the dialogue he gives others, notably the denizens of Inisherin located at the local pub, and thanks to Colin Farrell's earnest and slightly Forrest Gump-ian turn. Padraic isn't an idiot like Gump, but he has that worldly ignorance and innate innocence to never really think badly of anyone, even the policeman intent on beating the snot out of him. Farrell takes a character that could have been really clownish or cartoon-like and turned him into a believably resonant character, and I think there's more to his work here than surface level plaudits might imply. Farrell's performance is incredibly clever, drawing the audience into his viewpoint with a wit and charm unmatched this year.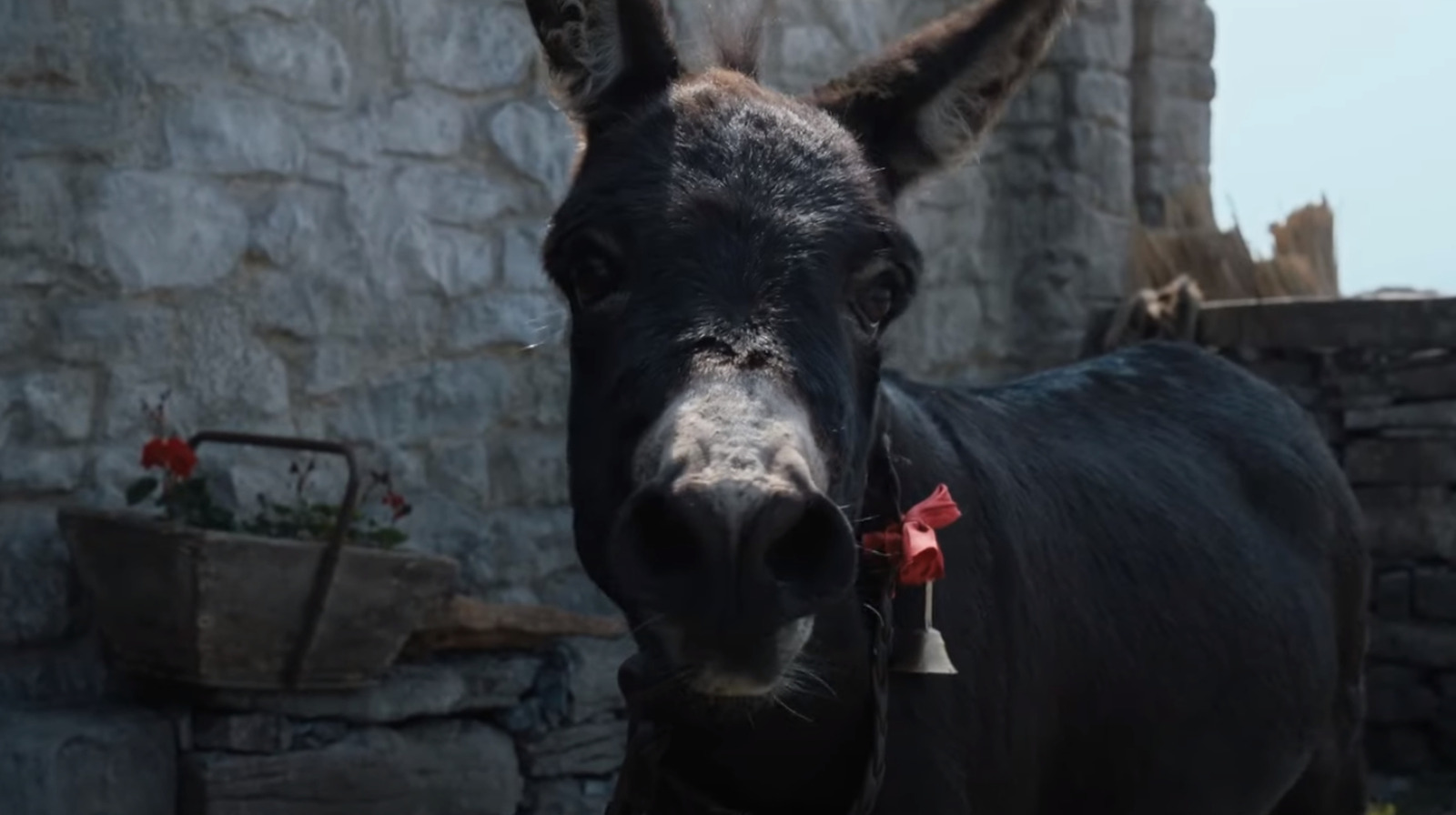 Less overt but no less powerful is Brendan Gleeson's Colm, the quietly spoken but utterly forceful musician just trying to compose his One Great Song, who forms the basis for the film's plot. The "why" he stops talking to Padraic isn't really the point (and to be honest, his reasoning is pretty petty for a grown man living in a community with others), rather the effect it has on both men, and the lengths he'll go to to maintain his sense of quiet vigilance is shocking. Gleeson sells it admirably. Kerry Condon is excellent (and also no less deserving of an Oscar, if only for her continued abhorrence of Padraic letting their pet donkey into the house) as Padraic's sister, while Barry Keoghan is very good as the tragic Dominic, a kid hoping to one day escape Inisherin but stuck under the bootheel of his violent father. It's weird that the violence, both physical and mental, inflicted upon various people in this film doesn't feel particularly savage but it really is, what with bits of fingers and brutal beatings serving as bloody waypoints for the film's softly spoken sense of rage. The film dwells on some incredibly bleak subtextual elements – notably Dominic's abuse on an island he can't escape from – but never raises them overtly, merely treating them as part of the wider canvas of despair invigorating the film's narrative.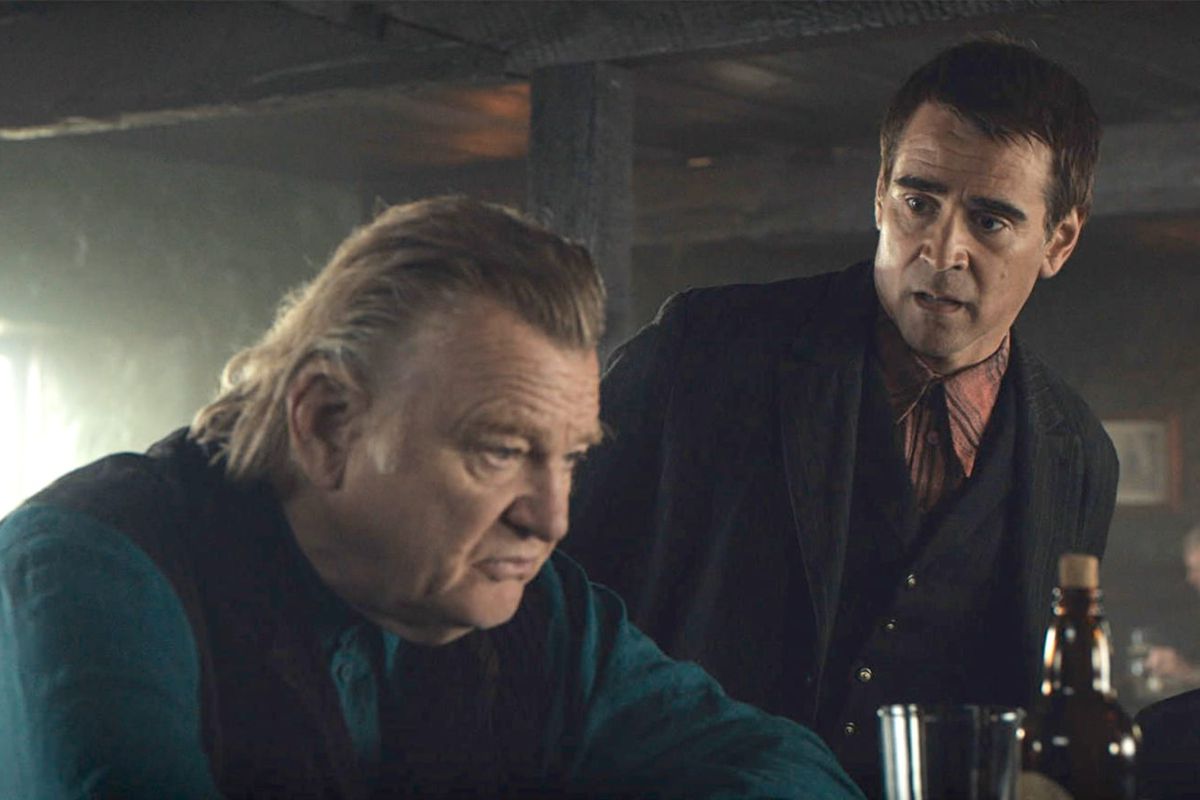 The Banshees of Inisherin is a brilliant, brilliant film. It's superbly written, beautifully acted and filmed with the big screen in mind – every inch of the film's stunning widescreen aspect ratio is used to maximise the narrative flow. So much is conveyed through the visuals externally of the written/spoken word or performances, that these things serve to only to highlight just how effective McDonagh is as a director of the visual medium. Banshees could have been a silent movie and still been just as effective. Easily the best film of 2022 and my contender for Best Picture. Do yourself a favour: set aside a few hours and sink into the dark, melancholy embrace of this wonderfully evocative and starkly brilliant movie.
Who wrote this?