Principal Cast : NT Rama Rao Jr, Ram Charan, Ajay Devgn, Alia Bhatt, Shiriya Saran, Samuthirakani, Ray Stevenson, Alison Doody, Olivia Morris, Chatrapathi Sekhar, Makarand Deshpande, Rajeev Kanahala, Rahul Ramakrishna, Edward Sonnenblick, Ahmareen Anjum, Twinkle Sharma.
Synopsis: A fictionalized story about two real-life legendary Indian revolutionaries and their journey away from home before they started fighting for their country in 1920s.
********
Bombastic, extravagant action-epics don't come more… well, epic than SS Rajamouli's gargantuan, hilarious, moving, hysterical fantasy film RRR, a film that maximises the director's whirling camerawork, hugely melodramatic performances and gratuitous violence to such a degree you cannot help but be swept away by this ferocious approach to storytelling. It's an audacious endeavour, making a fictional story about two real-life Indian revolutionaries seem like a pastiche of the MCU mixed with a Michael Bay-esque extravagance, turning action into physics-defying action ballet that will absolutely make you grin with brainworm pleasure. It satisfies on so many levels; its precociously stupid, insanely self-conscious, chock full of campy villains and luxurious feminine beauty, and directed with the assured hand of a master visualist – many shots in this film best anything from modern mainstream Hollywood fare, by a wide margin – and if the plot seems confusing to Western audiences approaching this multi-language film in its original audio mix, the energy and enthusiasm of the film's copious action and bitzkreig style-over-substance narrative energy make for enthralling, stupendous viewing.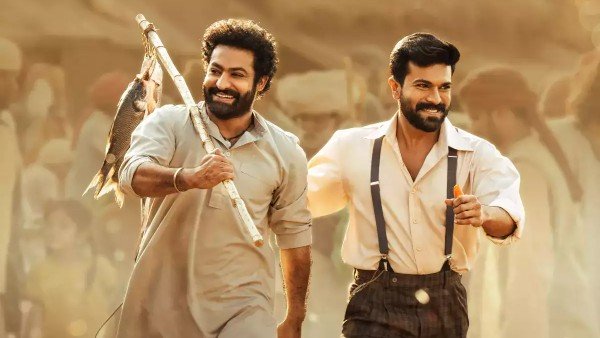 In 1920's India, tyrannical administrator Governor Scott Buxton (Ray Stevenson) and his odious wife Catherine (Alison Doody) take a local Gondi girl, Malli (Twinkle Sharma) from her home tribe to live with them in their palatial abode in the city. On a mission to find her and return her to her desperate mother, tribal warrior Komaram Bheem (NT Rama Rao Jr) makes his way to the city to track the young girl down. Across town, the British invaders task Alluro Sitarama "Rama" Raju (Ram Charan), a conscripted soldier on a secret mission, to track down Bheem and eradicate him. Through a series of unrelated events, Raju and Bheem meet and become friends, neither knowing the others' real identity or mission. Bheem becomes infatuated with local British girl Jenny (Olivia Morris), who happens to live at the British compound where Malli is being held; he ingratiates himself into the middle of British Indian society but his attempts to reclaim Malli fail – eventually, both Rama and Bheem uncover each others' identity and are forced to confront their respective identities to bring down the Colonial invaders, with the help of Rama's fiancée Sita (Alia Bhatt).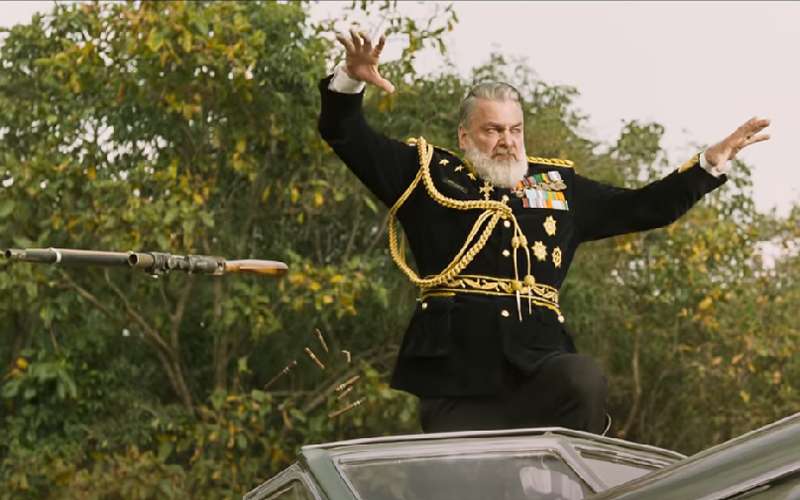 A three hour Tollywood film featuring song and dance sequences, plenty of gore, blistering action sequences and some of the most on-the-nose hero comedy-cinema since Thor: Ragnarok? Not all that long ago I would have just scrolled past this film on Netflix (where it currently resides) without a moment's thought. Thanks to the tsunami of positive acclaim the film has received since it debuted early in 2022, I figured it was time to see what all the fuss was about. As ignorant as I am of Indian cinema, Tollywood being a subset filmed in the Telugu language and all, I found RRR to be a revelation of wonderful genre storytelling, a grand adventure in the classic style mixed with a crisp modern look that will sit you back on your seat and make you cry out for more. This film is an astounding entertainment, a masterful mix of wit, drama and heartfelt love for its subject matter, the central characters being real-life historical figures given an entirely new fictional backstory in SS Rajamouli's incandescent remix effort. This film is pure joy for the sake of itself, a film designed with every frame and pixel to be as stylish, engaging and fast-paced as it can possibly be, and Rajamouli's screenplay, while often overblown to significant degree, feels like a kitchen-sink-included magnum opus attempt.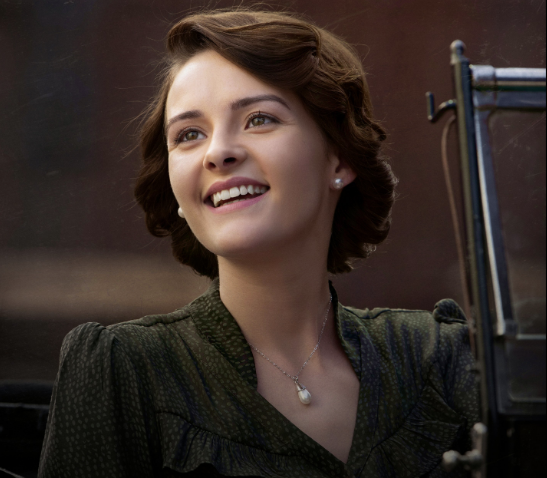 It should be noted that the film is only available on Netflix in many markets in the fully English dubbed edition. If possible, you should seek out the multi-language original audio track option; the film features both Telugu and English as well as several other subtitled dialects, and if you happen to live in a region in which the film is available in this version, it is arguably the best edition for those whose only spoken language is English. Rajamouli uses language like a painter in RRR, orchestrating a blend of dialects and subtitled languages with English in a manner that makes "reading subtitles" an easier task than other foreign language films – yes, you'll need to read subtitles, but the film slips into English often enough to give your poor, limited-intellect eyeballs a rest. (This is sarcasm: I have no trouble with subtitles, but casual non-cineast types usually decry sitting through a film they have to read.)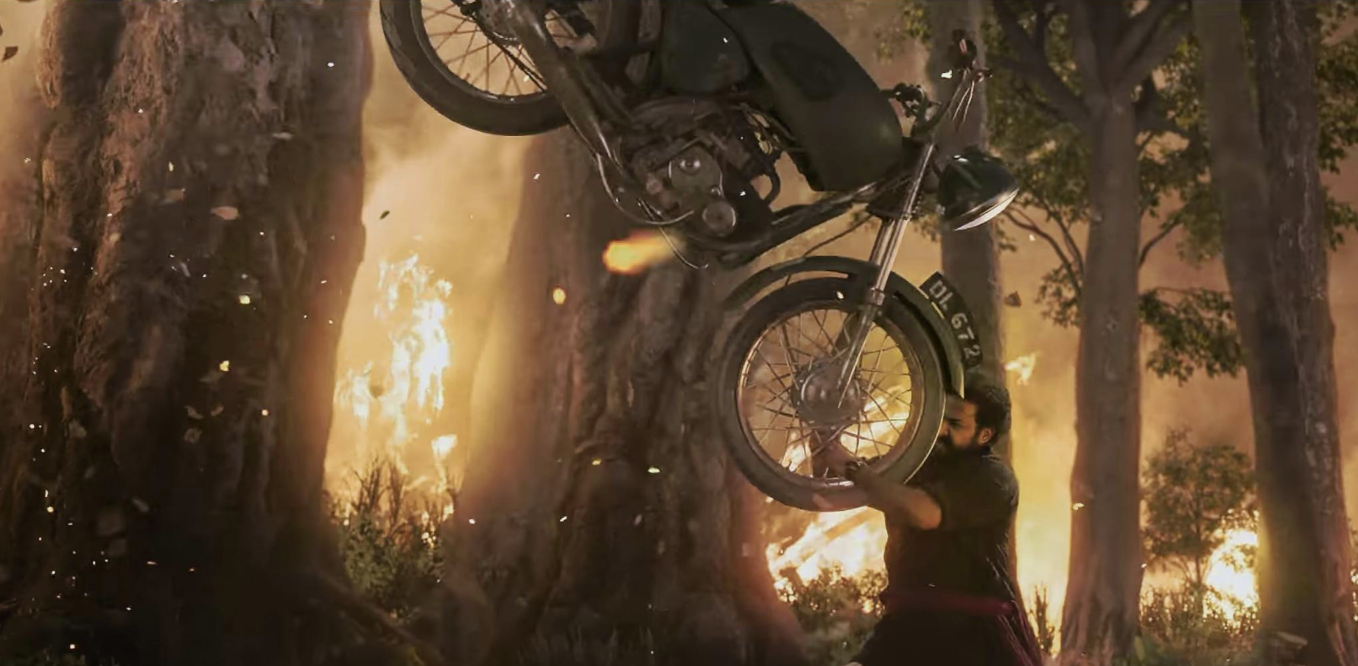 Rajamouli also injects actual Hollywood royalty into RRR as well, casting Ray Stevenson and Indiana Jones' Alison Doody in key British villain roles, which may go some way to alleviate the ubiquitous prejudice of casual Western audiences not keen on Indian cinema. The villains truly are nasty pieces of shit – the British invaders are depicted in a particularly brutal light, bludgeoning the indigenous population into submission at every opportunity. The film doesn't delight in their depravity, but it doesn't try and shy away from it either – in many respects, the British conquerors are entirely campy arch-villains, complete with moustache-twirling boo-hiss dialogue that's hilariously pompous, but there's an undertone of realism and sorrow for actions of the past that lingers between the deft turns of phrase and combative violence. Leading the charge is the delightful double-act of Indian superstar celebrity NT Rama Rao Jr, as the portly Bheem, and supermodel-hot Ram Charan, his blistering screen charisma searing across the screen whenever he's on it – Charan is a damn attractive man, I don't mind admitting. Both actors bring sublime intensity to their respective roles, roles rooted in Indian colonial history (and obvious importance, given the hero-worship they are accorded in the film's toe-tapping musical closing credits sequence) and their friendship within the film feels authentic (if a touch too cloying at times). A lengthy flashback sequence mid-film showcases the screen presence of Ajay Devgn, playing a young Rama Raju's father, caught up in a British ambush who fights off the invaders with a single shotgun, while Olivia Morris, as Jenny, steals the show in every scene she's in.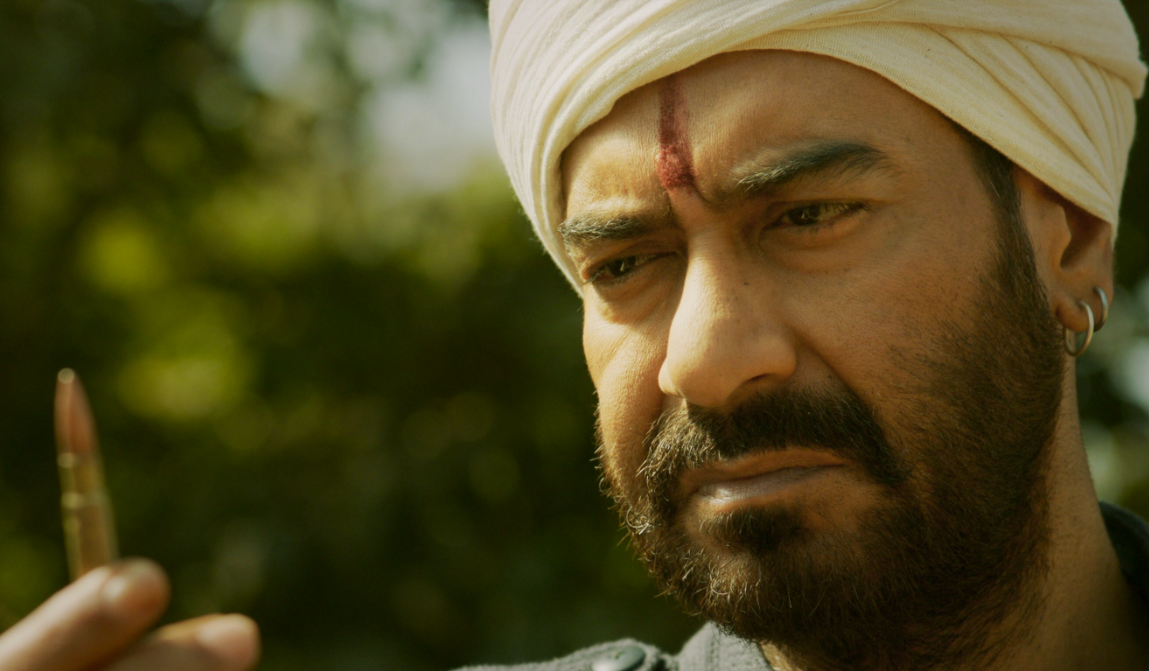 The glossy cinematography also invites comparison to Hollywood's technical prowess, with a number of epic landscapes, artificial animal effects (noted specifically in a lengthy opening credit list) and wonderfully evocative practical sets giving the film a visual perspicuity that's a breath of fresh air. The film's enormous sense of epic-ness and widescreen camerawork (the Netflix version is presented in the IMAX 1.9:1 ratio, offering clearer and more precise resolution) invites a gorgeous colour palette of browns and golds for traditional Indian landscapes, contrasted against the more earthy reds and blues of the British colonial infrastructures, and Rajamouli's frequent cinematographer KK Senthil Kumar is to be applauded for his lensing of this breathtaking effort. The music is also a significant plus in RRR, composer MM Keeravani's energetic score accompaniment throughout matching any overwrought Hans Zimmer track you care to list; the music is just as bombastic as the on-screen action so it's only fitting that Keervanis' work is among the film's strongest elements.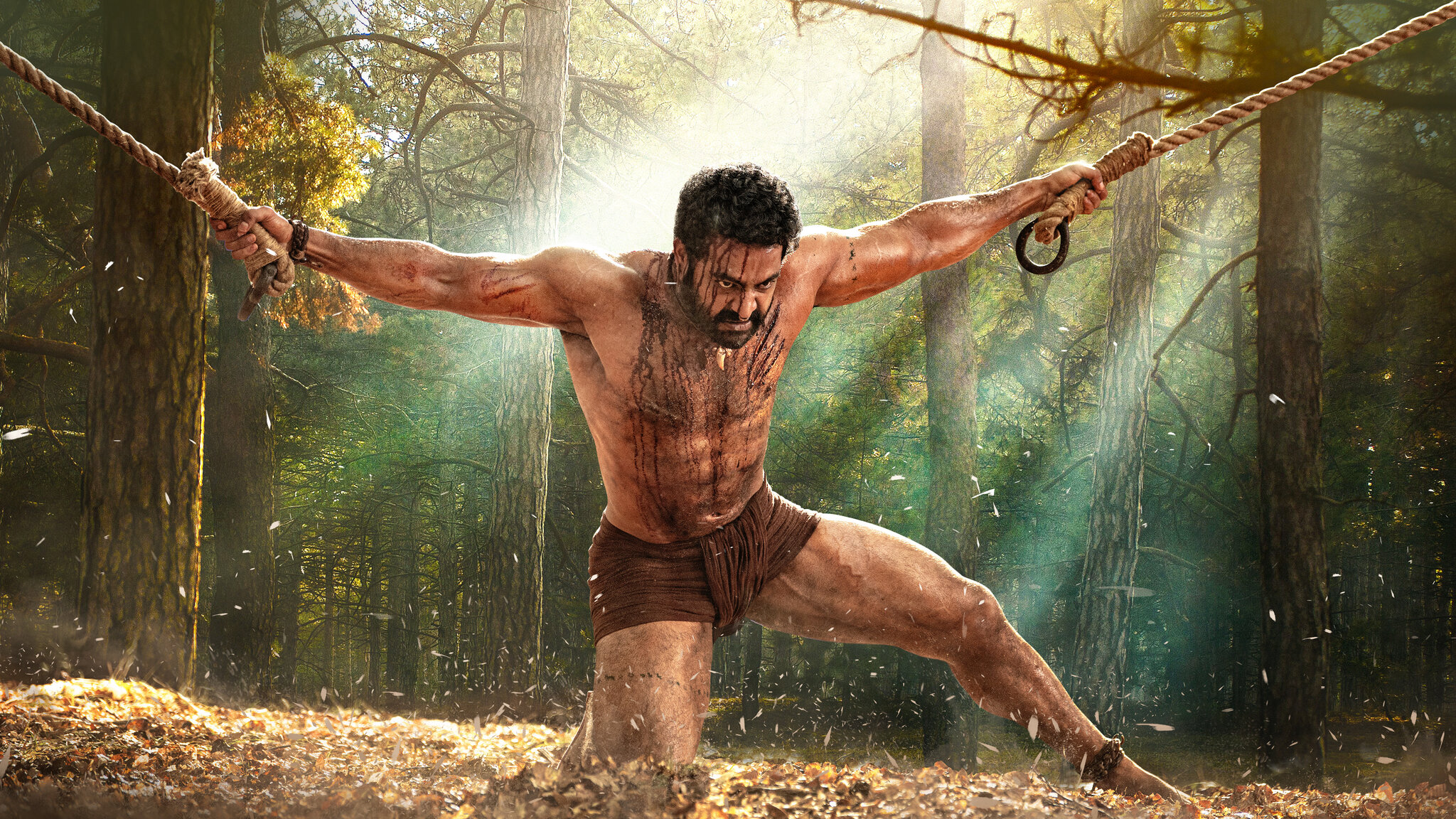 It's about now you might expect me to maybe mention the film's bladder-testing three hour runtime. Yes, RRR is a long film, but its all played so broadly silly and so profoundly ambitious the happiness and joy you draw from it will be infectious indeed, and I doubt you'll have time to look at your watch. There is a bit of a pacing issue about half-way through the film, where the story starts to struggle to get out of first gear following a precise mid-film fade-to-black intermission spot, and a lengthy torture sequence before the final act's redemptive arc is a touch too long, but these are mere blips in the gargantuan positivity throughout. There's cringey bro-mance dialogue between both Rama and Bheem at times, a wonderful dance-off sequence surpassing anything in James Gunn's oeuvre, some spectacular set-pieces including an exploding train coming off a bridge, a jungle-set tiger battle, a mid-torture power ballad, a frantic one-versus-one-thousand hand-to-hand combat sequence, a tense and violent village attack, a spectacular animal-led palace incursion, and numerous chase sequences through the streets of early 20th century Delhi. Almost nothing in RRR feels cheap or rushed, and the film's use of digital effects to replace animals and other fantastical elements are all hugely effective.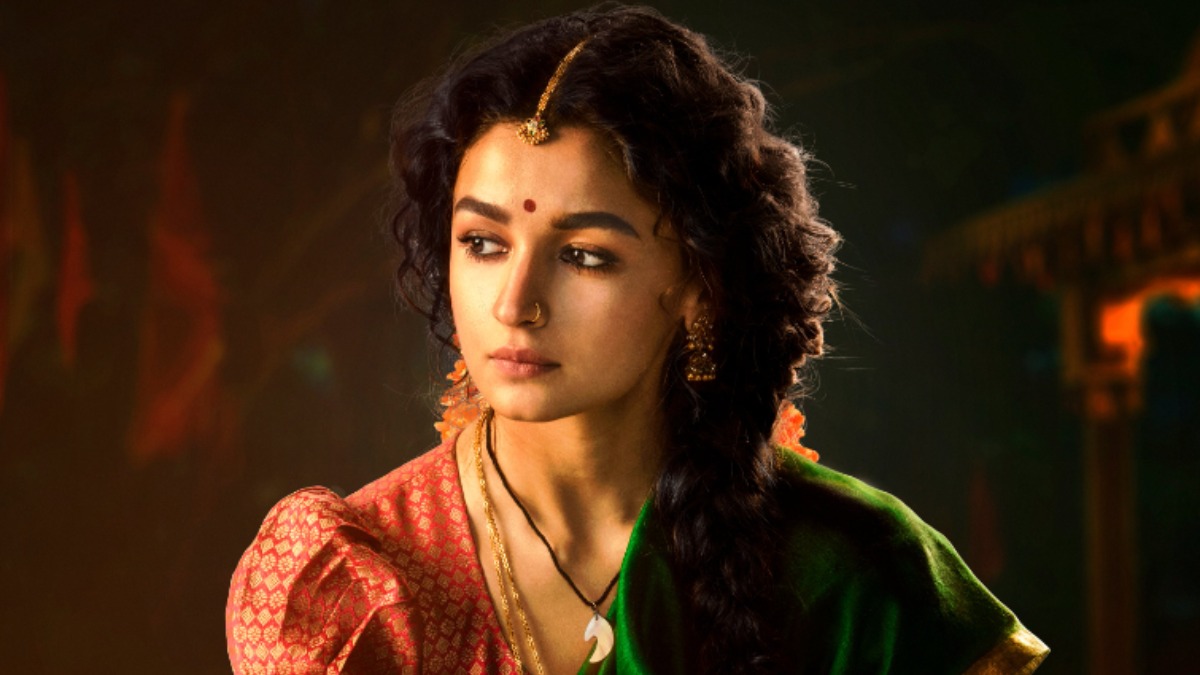 Rajamouli's film is a sublime piece of art, a towering achievement in epic storytelling transcending both culture and language. This is a film that speaks to the hero in all of us – Rajamouli's films are often filled with themes of revenge and redemptive heroism, and the director turns both Bheem and Rama into the Indian equivalent of the MCU's Captain America or DC Comics' Batman. The film is an entirely fictional work, although Rajamouli almost seems to suggest there's elements of truth to this, such is the vigour with which he directs the hell out of the movie. This is an astounding film achievement and is easily the most batshit insane thing I've witnessed this year; in the best possible way, RRR is a thrilling operatic masterpiece that I just couldn't get enough of.
Who wrote this?