Movie Review – Chip 'n Dale: Rescue Rangers

Principal Cast : John Mulaney, Andy Samberg, KiKi Layne, Will Arnett, Eric Bana, Flula Bork, Dennis Haysbert, Keegan-Michael Key, Tress MacNeille, Tom Robinson, Seth Rogen, JK Simmons, Da'Vone McDonald.
Synopsis: Thirty years after their popular television show ended, chipmunks Chip and Dale live very different lives. When a cast member from the original series mysteriously disappears, the pair must reunite to save their friend.
********
Behold, a nostalgic rebootquel of an ancient franchise, that's filled with wild humour, terrific heart and a pitch-perfect blast of 'memberberries right to the heart of 90's kids, and is actually really, really good. A blend of live-action, traditional 2D animation as well as a smattering of stellar 3D computer animation, and filled to bursting with nods to franchises, properties, memes and internet gags from decades past, this is a snappy, hugely entertaining riff on the classic 90's animated 3-season series that debuted all the way back in 1989 on what was then The Disney Channel, before becoming a staple of afternoon viewing in reruns in the years since. Rescue Rangers expertly manages to tread the fine line between fan service for adults familiar with the property, as well as being a solid story in-and-of itself, which will ensure new kids who stumble upon this movie don't come away feeling left out.
After the cancellation of their popular 90's cartoon series, animated chipmunks Chip (voice of John Mulaney) and Dale (Andy Sambgerg) are reunited to search for their former co-star Monterey Jack (Eric Bana), who has been kidnapped by the embittered Sweet Pete (Will Arnett) with the intention of producing bootleg variations of classic animated and live-action films. Together with a vivacious uberfan police detective, Ellie (KiKi Layne), and her plasticine boss Captain S Putty (JK Simmons), and pursued by Sweet Pete's henchmen Bob (Seth Rogen), a motion capture Viking dwarf, and a CGI polar bear named Jimmy (Da'Vone McDonald), Chip 'n Dale trace the clues to Monterey Jack's kidnapped location and inadvertently get the original gang back together.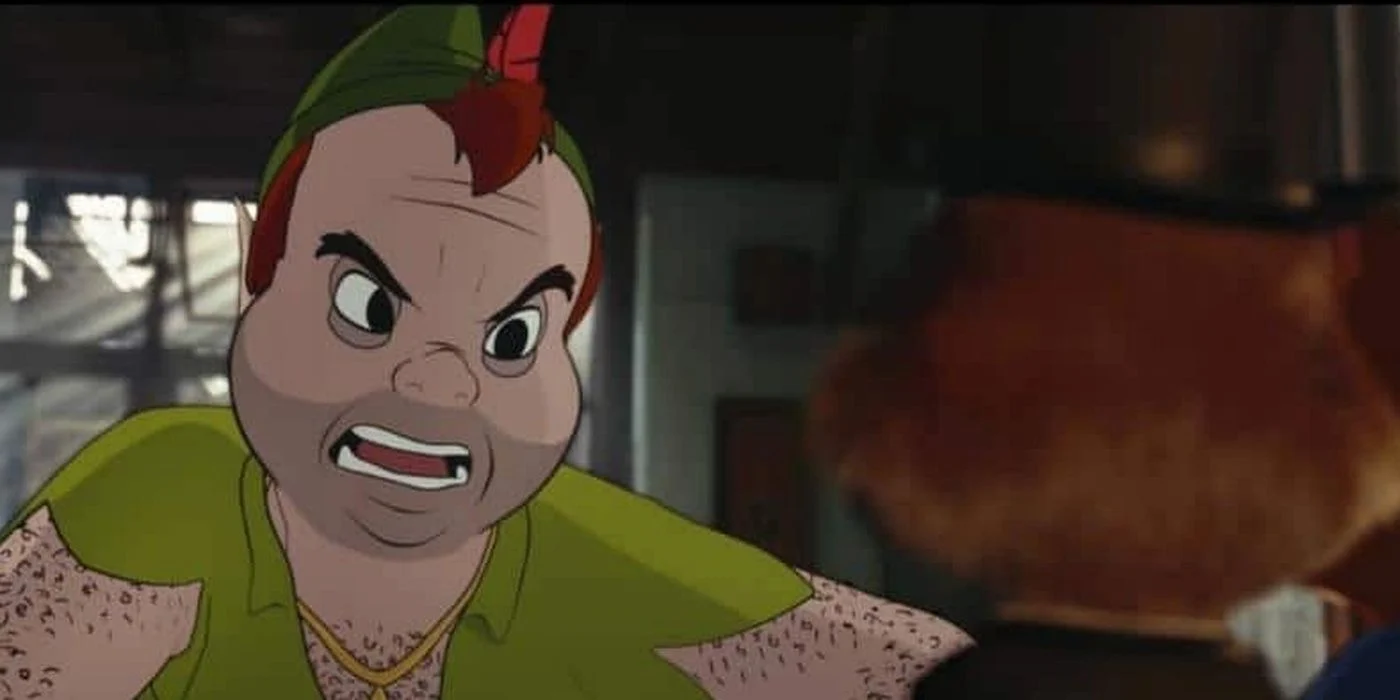 Chip 'n Dale: Rescue Rangers is a magical blend of live-action settings and ubiquitous animated characters all anthropomorphised in an energetic Roger Rabbit-kinda way (hey, the iconic rabbit even makes a brief cameo appearance as if to hand the baton on to our pint-sized heroes) that delivers plenty of gut-busting guffaws, some sweet little hat-tips of nostalgia, and a parade of self-referential, occasionally off-brand cameo appearances that cement the film as a bona-fide classic of the genre. Written by Dan Gregor and Doug Mand, the film's premise picks up several decades after Chip and Dale un-amicably parted ways following a falling out, and a lot of the story's underlying subtext is both titular heroes regaining each other's trust and friendship. The overarching kidnapping of Monterey Jack plotline is also very reminiscent of Who Framed Roger Rabbit's Judge Doom in many ways (keep an eye out for a blink-and-miss-it nod to that film's memorable The Dip!) and by adding in live-action people to the roster of characters the film takes on a very Looney Toons-esque aesthetic.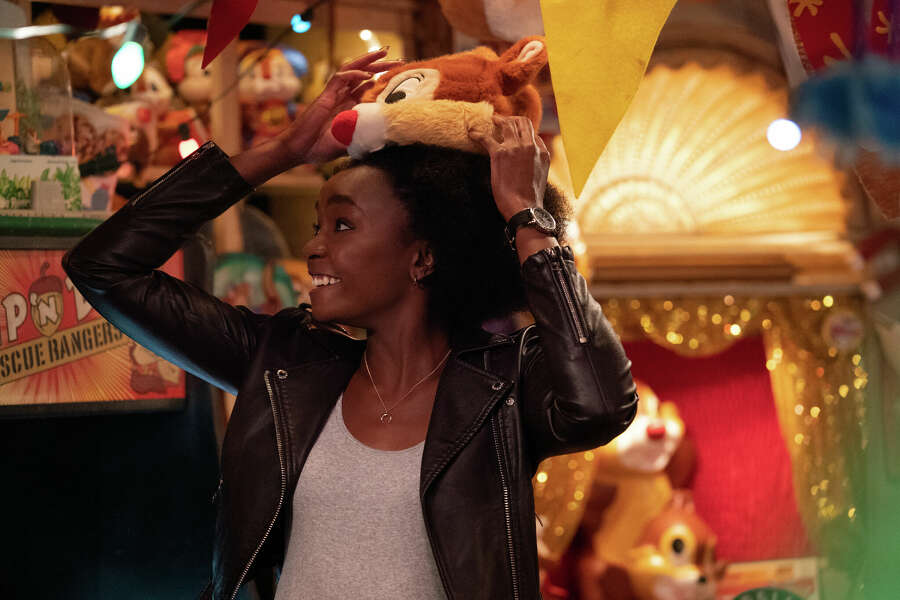 While the central plot is typically lightweight to maintain the interest of younger viewers, the emotional heft of the film isn't desaturated or dumbed down to make things more palatable. Themes of loss, friendship, trust and teamwork abound as they always do under the Disney banner, and this film is no different. The rapid-patter script afforded to John Mulaney and Andy Samberg (taking over from original voice actors Tress MacNeille – who performs the voice of the duo's ally Gadget Hackwrench here – and Corey Burton) is an utter delight, easily sashaying between skilful repartee and banter before swinging into heartfelt emotional downbeats, and both Sandberg and Mulaney should be thoroughly applauded for their effective and meaningful vocal performances. Will Arnett does vocals for the hairy, douchebag Sweet Pete (RIP Bobby Driscoll) in one of the films many, many surprising twist moments, while Eric Bana is a perfect substitute for the voice of Monterey Jack, replacing original voice artist Jim Cummings. A staggeringly funny replication of really bad early 2000's motion capture animation, specifically deployed in Robert Zemeckis' The Polar Express and Beowulf, is featured in one of the film's sublime supporting characters voiced by Seth Rogen, whilst JK Simmons has a blast playing a Gumby-esque police chief who leads the investigation.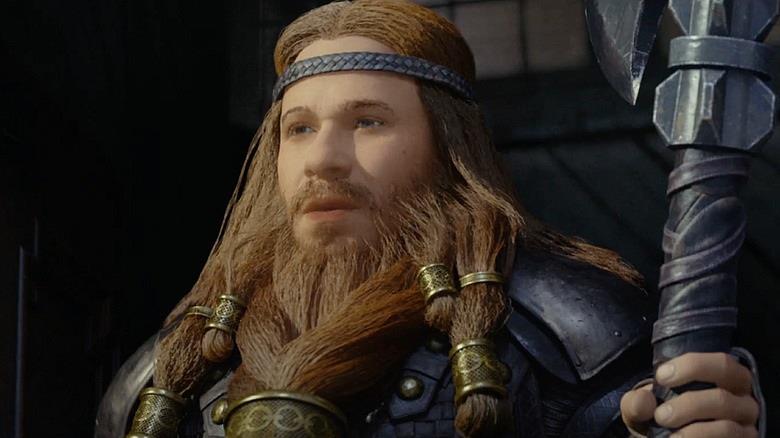 The film throws up plenty of superb cameos I recognised, and even more often a load I didn't, so watching this film will intimidate pop-culture nerds who go for that kind of thing. Watch out for the original "ugly" Sonic from the 2020 live-action flick (before the character was re-rendered to a softer, more game-accurate look after considerable fan pushback), He-Man and Skeletor voiced by Alan Oppenheimer, a very brief glimpse of a 90's Paula Abdul, a nod to the recent CG_version of The Lion King, some My Little Ponies, Voltron, The Little Mermaid and Winnie The Pooh references, as well as (in one scene I absolutely chortled at) a riff on Batman V Superman that is so perfectly delivered the #snydercut cult will have to stick a fork in it. The film is so filled with gags and references from both the Disney and non-Disney canon you'll be freeze-framing this film for months trying to catch them all – heck, Rescue Rangers even briefly alludes to Wreck It Ralph in one moment, a film franchise which itself pays homage to the incredibly vast library of computer games – to the point it's almost an overload. Thankfully, director Akiva Schaffer (Popstar: Never Stop Never Stopping) weaves his deluge of references perfectly alongside the story proper, ensuring the primary characters and plot remain central to the film. This is both a love-letter to 90's children's entertainment and a successful reboot (nay, repurposing) of the established brand for the modern era, and it works superbly.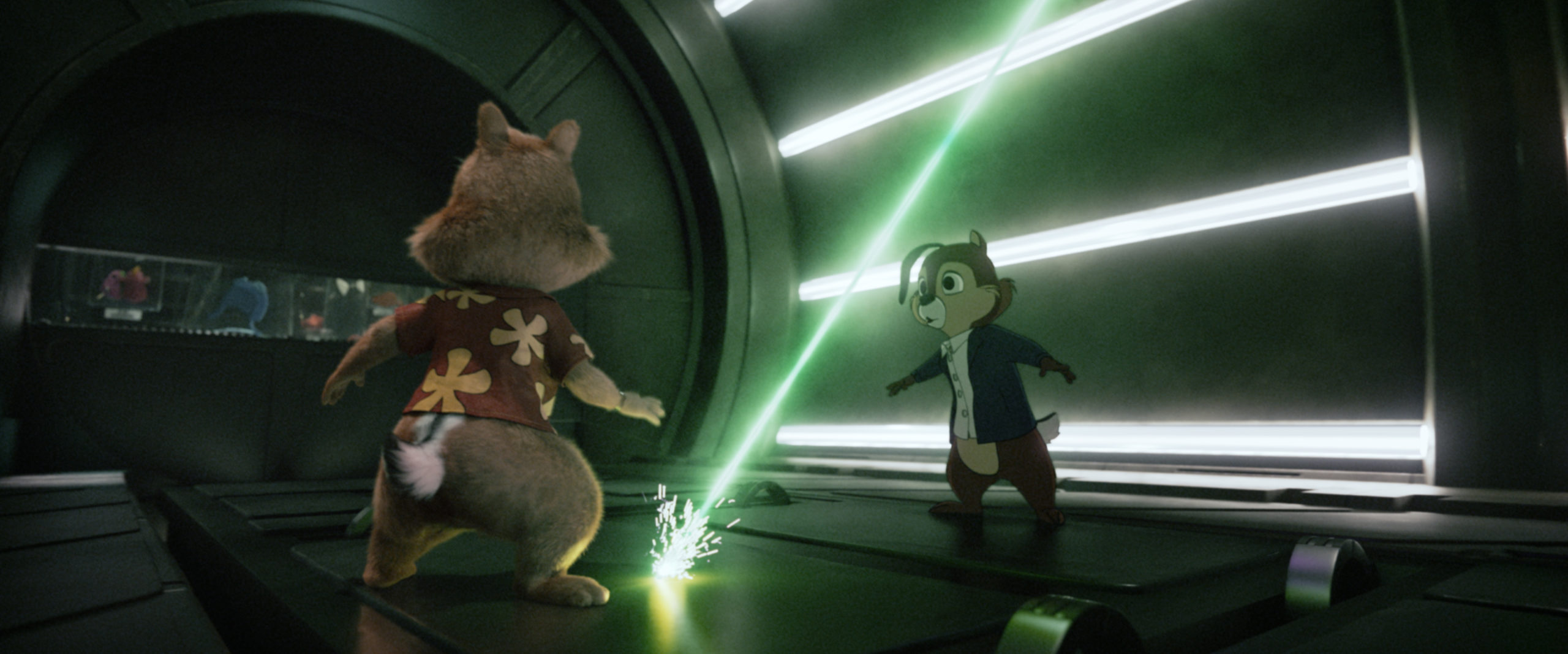 Don't sleep on Chip 'n Dale: Rescue Rangers. This film is an absolute delight. A zany mix of Disney love, obscure cartoon itches I haven't thought about in decades, and a solid if somewhat predictable plot, the film's enthusiasm and sheer pace will ensure both young and older viewers remain glued to the screen. I haven't had this much simple fun with a Disney film made with such a singular entertainment purpose in years, and I'm desperately hoping we see some kind of sequel, and quick. Rescue Rangers is back from obscurity, and deserves a raft of plaudits from across the animation and cartoon community. Ch…ch….ch….Chip 'n Dale!
Who wrote this?