Movie Review – Bad Guys, The

Principal Cast : Sam Rockwell, Marc Maron, Awkwafina, Craig Robinson, Anthony Ramos, Richard Ayoade, Barbara Goodson, Zazie Beetz, Alex Borstein, Lilly Singh.
Synopsis: Several reformed yet misunderstood criminal animals attempt to become good, with some disastrous results along the way.
********
Amid the onslaught of content released annually across cinema screens, streaming platforms and other VOD markets, few things are as infrequent as finding a hidden gem. The relentless barrage of mediocrity often makes films with even the most miniscule differential of quality seem like positive Oscar-nominees in waiting, and when a truly great film arrives without much fanfare, positive word of mouth has become the default method of a movie finding its niche within a heavily saturated market. Nowhere is this more prevalent than in animation, or more specifically animated films marketed primarily at children. Last year's surprise hit, The Mitchells Vs The Machines, dropped on Netflix with barely a whimper but before long was the toast of the industry with its dazzling animation style, well-defined characters and spot-on writing. Even further back, the interest in Spider-Man: Into The Spider-vese could arguably be categorised as "middling", before audiences found it and it developed a pop-cultural life of its own. Replicating the success of those two films is French director Pierre Perifel's The Bad Guys, an adaptation of Adam Blabey's independently published children's graphic novels, which infuses terrific screenwriting and a mish-mash genre plot with some superb vocal performances and an energetic, hugely stylish animation style.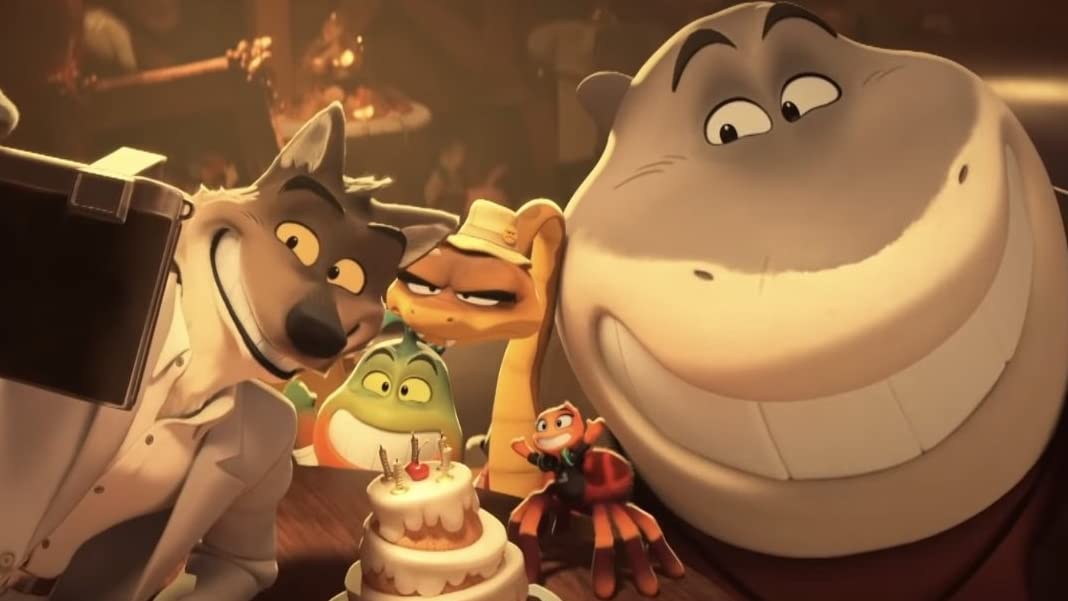 After committing a series of astounding bank heists in the sprawling city of Los Angeles, a group of anthropomorphic animals calling themselves the Bad Guys find themselves facing off against the new Governor, Diane Foxington (Zazie Beetz) and the philanthropic Professor Marmalade (Richard Ayoade) to change their ways and become good. The gang, led by Mr Wolf (Sam Rockwell, doing one hell of a George Clooney impression), the sarcastic Mr Snake (podcaster and comedian Marc Maron), the master of disguise Mr Shark (Craig Robinson), genius hacker Ms Tarantula (Awkwafina), and the hot-headed Mr Piranha (Anthony Ramos), initially hope to use subterfuge to steal a massive heart-shaped meteor of significant value, however as they progress through a challenge to change their way, they find the bonds of friendship tested in ways they never thought.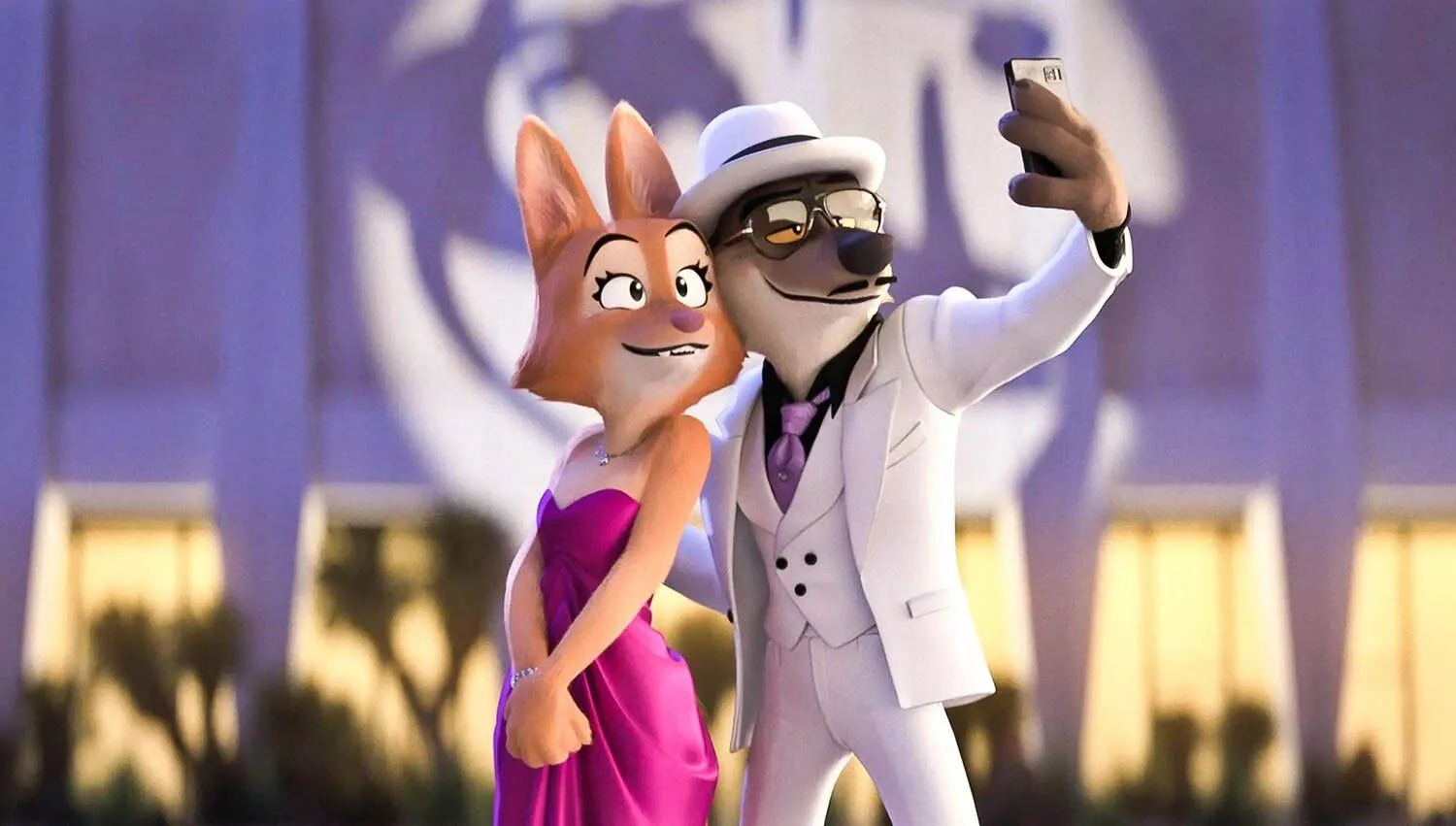 If you merged Soderberg's Ocean's 11 together with Tarantino's Pulp Fiction, added a sprinkle of absurdist Looney Toons insanity and a clever, if entirely formulaic plotting, you'd get close to discovering the simple, fun pleasure The Bad Guys seems to enjoy. A film I'd describe as "breezy entertainment", The Bad Guys lifts its literary origins directly and infuses it with adrenalized action and breathless pacing, and wheelbarrow-loads of jokes, gags, pop-culture references and zany cartoon nonsense. It may lack the cerebral punch of more prestigious Pixar, or the realistic animation style of current Disney Animation Studios fare, but in liberally borrowing from the wildly entertaining Into The Spider-verse comic-book aesthetic the film briskly envelops the viewer in its stylised look with dynamism wit. From a script by Etan Cohen (Tropic Thunder, Madagascar: Escape 2 Africa), Pierre Perifel's fiery direction masterfully concocts delicate friendship bonds between the five major characters, turning their casual villainy into a kind of aww-shucks sympathetic viewpoint as they go about their lives, which then transgresses into instant fracturing the moment Governor Foxington arrives on the scene.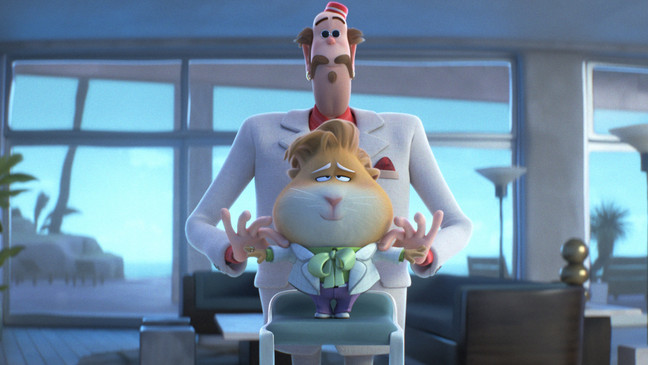 Dominating the film is Rockwell's Mr Wolf, the suave, intellectually sophisticated leader of the group, the brains of the operation whose loyalty to his friends, and in particular to Mr Snake, is tested throughout the movie's plot. The heart of the story is this friendship, a loving dude-bro familiarity with wisecracks and obvious history between not just Wolf and Snake, but the other three central characters recounted through asides and comments in which their pasts are hinted at. Foxington, voiced with crisp, warm-hearted sincerity by Zazie Beetz, is an obvious red herring for a third act twist, and it's fun to see the plot unspool as the rapidly frantic climax approach with such bravura storytelling prowess. The film gives the impression of a laissez faire cobbling together of plot and characters, but the gee-whizz sense of fun, the devilishly good vocal work and the avalanche of comedic timing indicate a far more precise, well-honed production at work here. Not only is The Bad Guys a great film for kids, but it will easily entertain adults eye-rolling their way into a cinema ticket with its highbrow dialogue and pointed references that'll fly over the top of little one's heads, making it a perfect holiday or rainy-day sick movie for the entire family.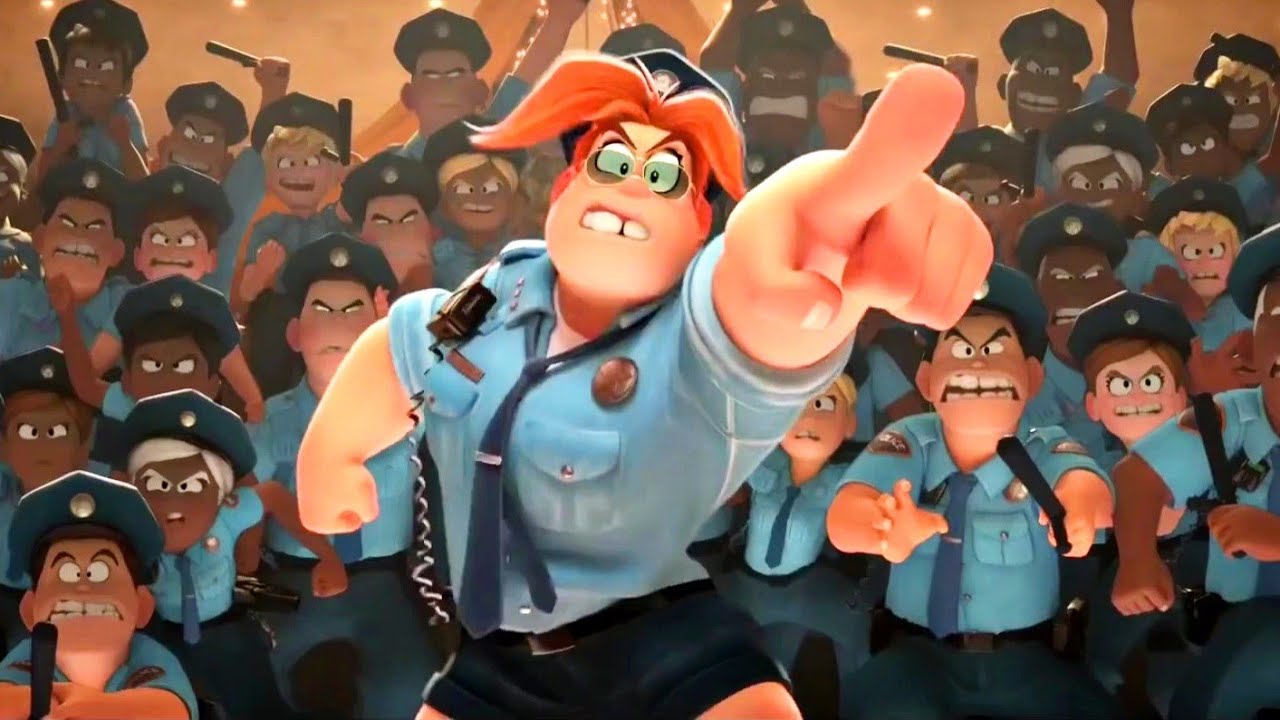 The wonderful thing about The Bad Guys is that it isn't an established cinematic IP, it isn't the fifteenth film in an ongoing franchise you need to have seen to get it all, and it isn't a low-budget, insipid CG animation film amidst the dreck flushed onto the Netflix week in, week out (no, for the seventh time, I'm not reviewing Marmaduke). What it is is a truly engaging, eminently entertaining piece of filmmaking that satisfies entirely within its 100 minute running time; pleasingly, the film leaves room for a sequel whilst simultaneously closing off the story completely – if a sequel comes along I'll love that, but if this is only a one-and-done, that works for me too. It's a cartoon that knows its a cartoon (playfully working on the trope of animals in a human world in its Pulp Fiction-inspired opening dialogue sequence) and it goes fast and loose with not only physics but internal logic, whilst maintaining a sense of whimsy at the same time that works, it just works. The joy of discovering The Bad Guys is just a charming, undemanding, occasionally cliched (and for adults, somewhat predicable in a heist subgenre kind of way) but always entertaining blast of gags, action and lightweight emotional beats. See it; you won't regret it.
Who wrote this?