Principal Cast : Anthony Rapp, Adam Pascal, Rosario Dawson, Jesse L Martin, Wilson Jermaine Heredia, Idina Menzel, Tracie Thomas, Taye Diggs, Aaron Lohr, Sarah Silverman, Mackenzie Firgens, Wayne Wilcox, Anna Deavere Smith.
Synopsis: This is the film version of the Pulitzer and Tony Award winning musical about Bohemians in the East Village of New York City struggling with life, love and AIDS, and the impacts they have on America.
********
Late musical impresario Jonathan Larson's most popular Broadway show Rent comes to the big screen thanks to journeyman director Chris Columbus, in this rousing, mournful, elegiac rock-opera based loosely on Puccini's "La bohème" that takes us into New York's East Side in the 1980's, a tortured tale of sexuality, homophobia and the ubiquity of HIV-AIDS. Led by several of the original Broadway cast reprising their roles (including Star Trek Discovery's Anthony Rapp and Frozen's Idina Menzel), Columbus' version of Rent is raucous, evocative musical that is as stylish as it is provocative. The energetic stage-show performative work is given more latitude to shine with the sprawling New York sets and locations, allowing the characters to really inhabit their space within the context of each other and draw the viewer into their shocking, at times terribly sad lives.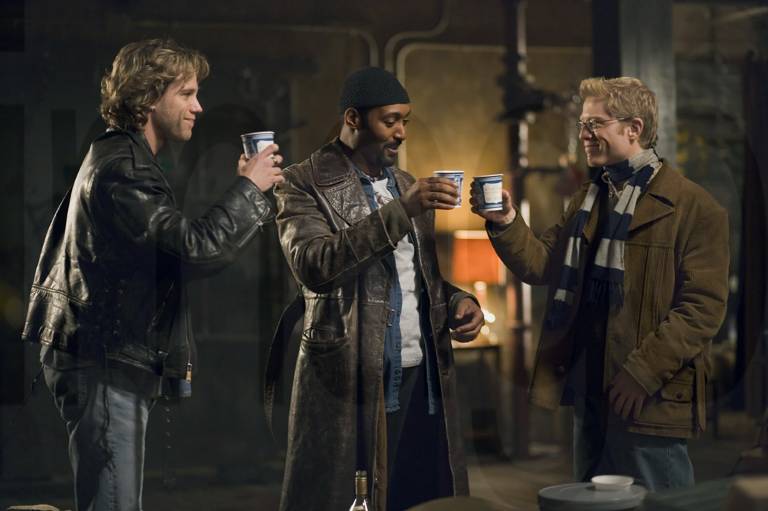 Struggling aspiring filmmakers Mark (Anthony Rapp) lives in a New York loft with friend and ex-addict musician Roger (Adam Pascal) as they struggle to pay their rent. Their landlord, upstart developer Benny (Taye Diggs) wants them and their fellow apartment dwellers, including the heroin addicted Mimi (Rosario Dawson) to vacate the building so he can tear it down and replace it with a technology hub to benefit the city. Meanwhile, Mark and Roger's friend Tom (Jesse L Martin) arrives on the street and is promptly mugged, which brings him into contact with local drag-queen and street musician Angel (Wilson Jermaine Heredia). Mark is also pining for his long-time girlfriend Maureen (Idina Menzel), a promiscuous anarchist who has left him for high-flying lawyer Joanne (Tracie Thoms), despite still remaining in his life. As the story progresses we see their loves and lives torn apart, challenged not only by the AIDS epidemic but also their own sexualities and fears, with several toe-tapping songs thrown in along the way.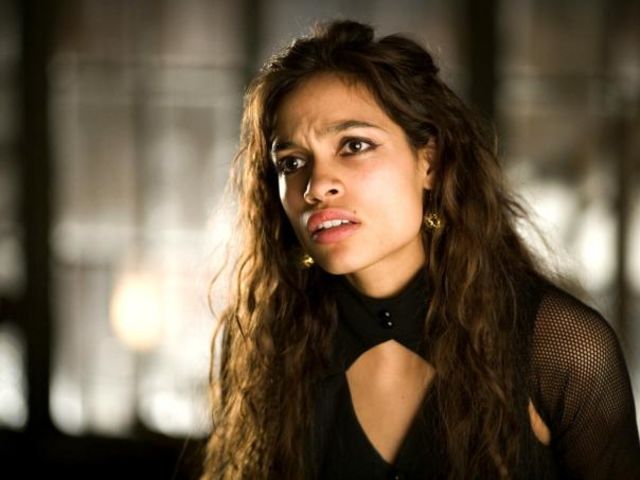 Anyone who's seen Lin Manuel-Miranda's Oscar-nominated Tick Tick Boom! will immediately recognise the story of Rent; a somewhat autobiographical in a fantasy-multiverse kind of way, Rent's cacophony of class wars, rock'em-sock'em musical combat and seemingly unlimited supply of tragedy and degradation make this a hell of a musical journey, and one well worth taking if you've the time. Rent will not be for everyone – the film bombed at the cinemas, at a time when musicals were making a mini-comeback in the wake of Moulin Rouge, Chicago and 8 Mile – and its themes, characters and setting will be at times confrontingly dispiriting in so many ways, but for sheer performance potency from this talented cast, and a couple of notable big-name faces, one could argue it's definitely worth it.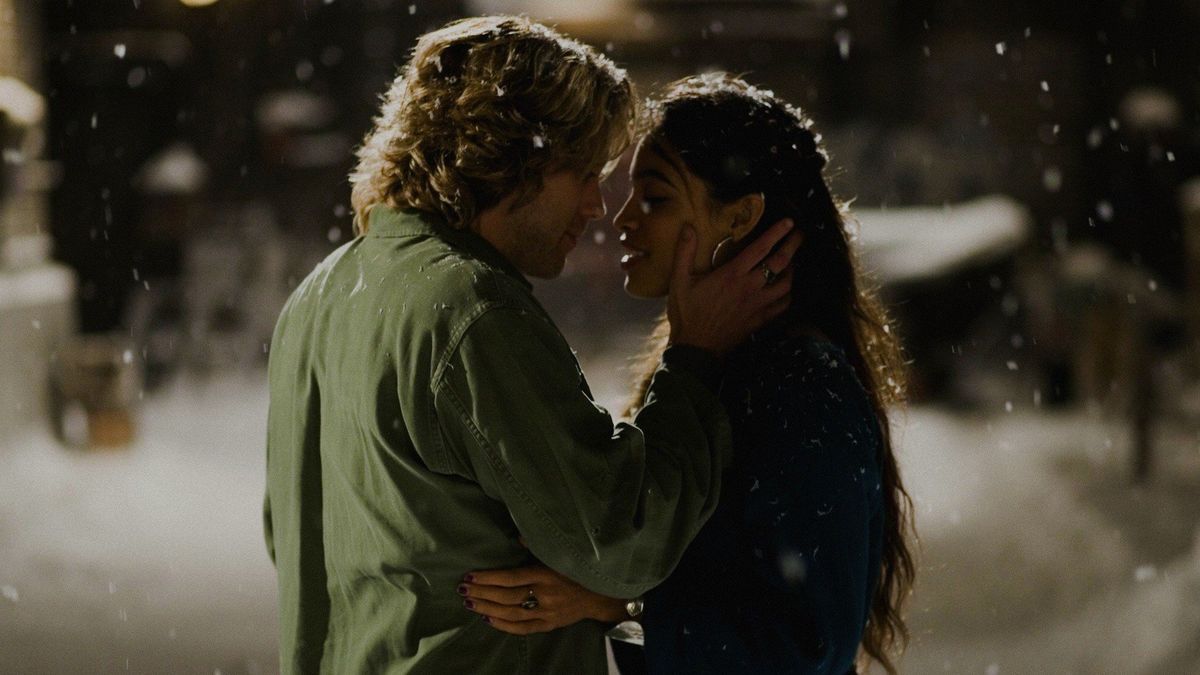 Written for the screen by Stephen Chbosky (The Perks of Being A Wallflower, Dear Evan Hansen), Rent's seedy, underbelly story of low-socio economic characters and a desolately lonely late 80's-era New York City make for a grimier, nastier take on the Big Apple than, say, Sondheim's West Side Story, with Larson's play torn from his own lived experiences informing the vague character turns from his most popular work and turning them into redolent, evocative creations of sensual and seminal note. The film follows the same basic plot and structure as Larson's original play, although it changes some of the last-act imagery to keep the film experience more or less consistent with the narrative structure woven into the tapestry. Chris Columbus, for whom this was his follow-up film after completing the first two Harry Potter movies, tries to really evoke musical theatre with his swooping camera angles and widescreen cinematography (the DP for this was legendary lenser Stephen Goldblatt, better known for Batman Forever and  Lethal Weapon), accompanied by a neon-and-sweat infused production design that feels like a heady, whirligig party run amok. A lot of the film is spent with plenty of musical numbers that play out with sparse, low-key intimacy, although a large streetscape brawl and semi-riot, as well as numerous balcony conversations around the apartment block make for acutely stagey numbers that – while stylised – work very well.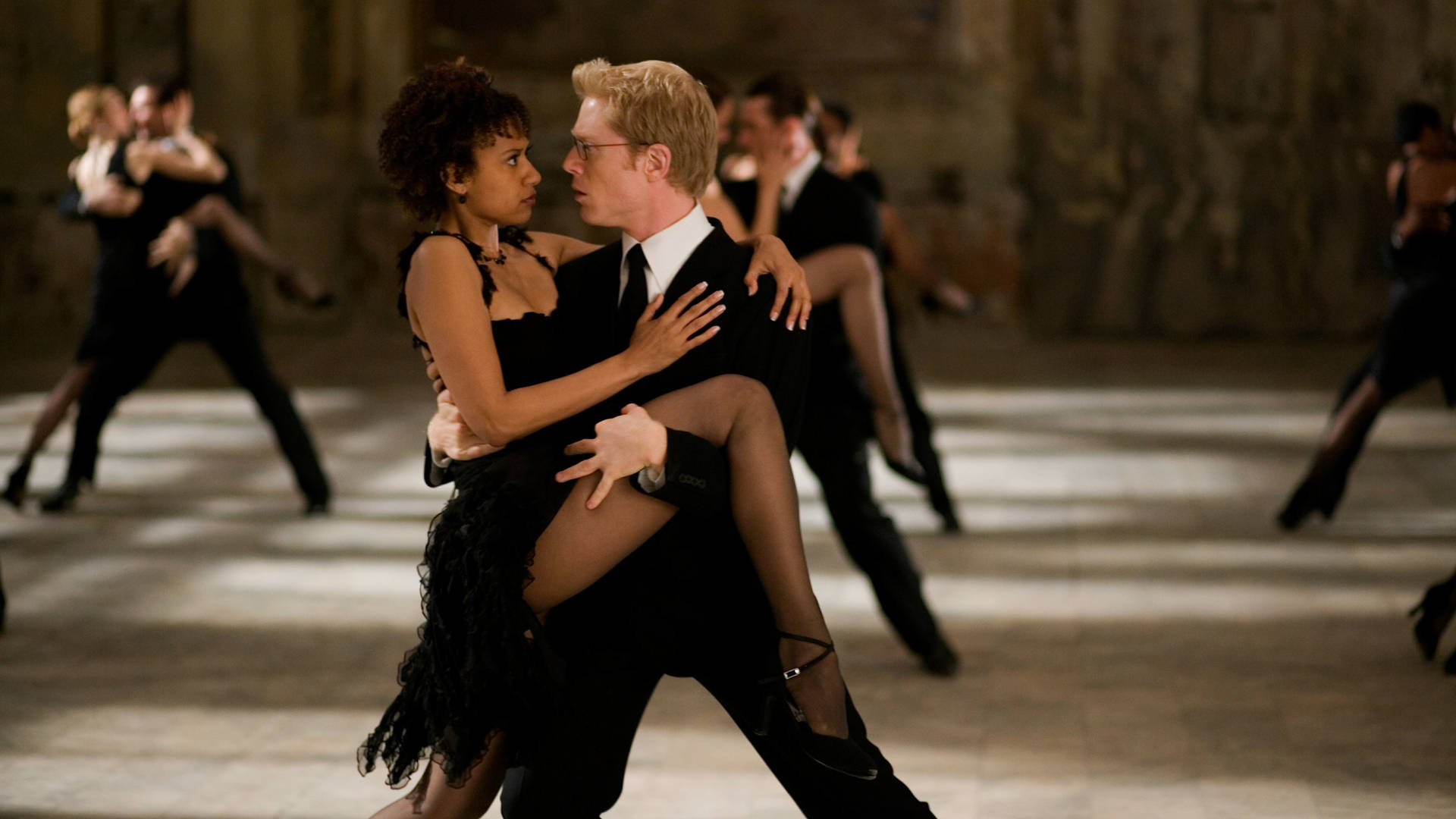 The film hangs mainly on the performances of two particular cast members, that of Anthony Rapp as Mark and Rosario Dawson as the desperately afflicted Mimi. Both are superb in their respective roles: Rapp played the same role on Broadway so his familiarity with it shines through with every second, whilst newcomer Dawson skates between slutty, tragic and manic as she hones Mimi into a dervish of a character that's desperate for affection and treading the precipice of a spiral into full-blown drug dependency. Supporting them is a hugely impressive cast of actors, including Idina Menzel as the promiscuous and self-centered Maureen, Tracie Thoms as her straight-laced lesbian lover Joanne, and a surprising turn from Flash TV series regular Jessie L Martin, as Tom Collins. Most moving of all is Wilson Jermaine Heredia as Angel, who forms an attachment and romance with Tom, and who becomes the defacto heart of Rent's gay subtext and face of the AIDS epidemic that swept the United States throughout the 80's and 90's. Angel mirrors in many ways a similar character, Michael, in Tick Tick Boom, played in the film by Robin de Jesus, and one can't help but sense that this running theme in Larson's work is emblematic of the crisis mishandled by the US Government of the day.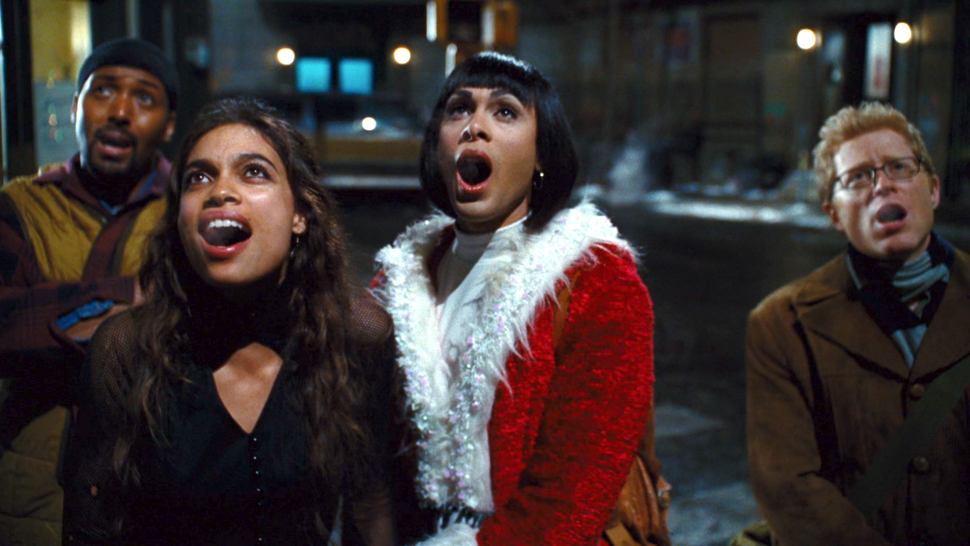 As most musicals are wont to do, Rent is a pounding, thunderous call to arms for the gay community, for New Yorkers and for anyone with a soul: I don't think Larson's songs are as foot-tapping memorable as they were in Tick Tick Boom (there's no anthem here to rival "Louder Than Words", to be sure) but the various numbers all come with a sense of show-tune cleverness and Larson's witty, rapid-patter sparsity that turns the knife on fantasy when reality is so much worse. "Seasons Of Love" opens (and closes) the film, the "Tango: Maureen" is a delight that echoes a similar moment in Moulin Rouge, while "La Vie Boheme" is a caterwauling klaxon moment in a powderkeg of a sequence. Some of the quieter, smaller songs tend to get lost amidst the hurly-burley of Columbus' stark, satisfying direction, and the choreography of some scenes is quite jaw-dropping, but the overall effect is one of unsettling power-ballad ferocity mixed with sublime human sorrow. The cast all do superb work with the vocals in this film, and nobody hits a bum note anywhere.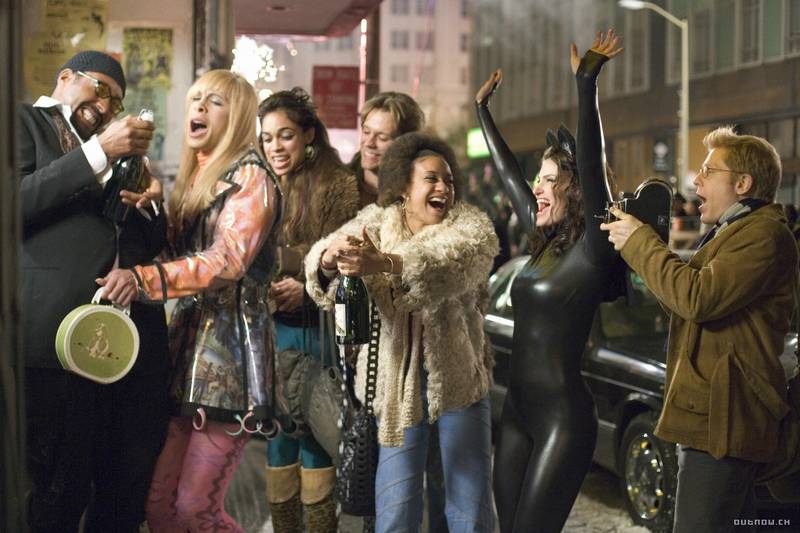 I really liked Rent. I know, I'm in the minority here, and there's a part of me that can't help but think the "stage show" backdrop of the story might have impinged upon its success – putting off general audiences who didn't want to see a show about gay people facing adversity in one of the richest cities in the world. Translating a Broadway musical into a feature film and making it work is a skill that I would argue few possess, and even fewer have managed to achieve with any artistic auteurism, but I would wager Chris Columbus' Rent, while feeling a little maudlin by today's standards, is the very personification of artistic endeavour that works for the audience it hopes to gather. It's a grab-bag of style, romper-stomper musical ferocity and some dynamic performances working in complete harmony with a desperately forlorn story and terribly tragic characters. If that isn't the prototypical musical I don't know what is. Rent is a damn fine movie.
Who wrote this?