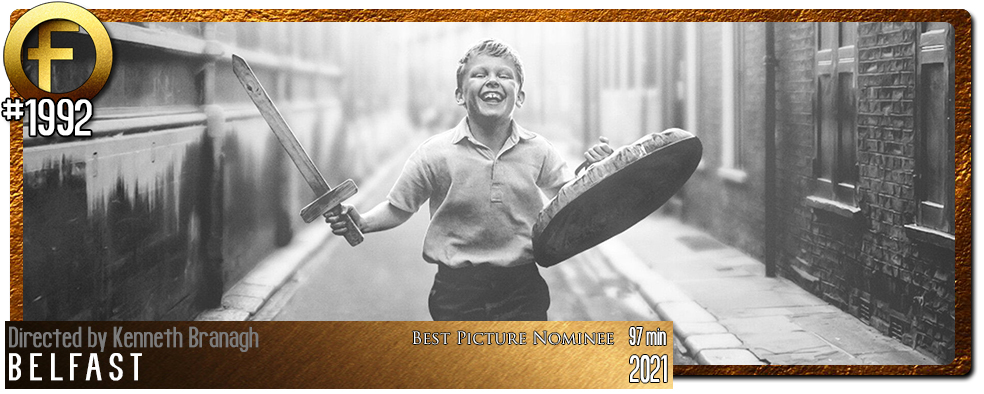 Principal Cast : Jude Hill, Caitriona Balfe, Jamie Dornan, Judi Dench, Ciaran Hinds, Lewis McAskie, Colin Morgan, Lara mcDonnell, Olive Tennant, Gerard Horan, Josie Walker, Turlough Convery, Vanessa Ifediora, Conor MacNiell.
Synopsis: A young boy and his working-class Belfast family experience the tumultuous late 1960s.
********
Written and directed by Kenneth Branagh, Belfast is a magnificent rumination on childhood and the innocence of youth, lensed brilliantly by cinematographer Haris Zambarloukos and shot in crisp, glorious monochrome. Told through the eyes of a young boy, Belfast steps directly into the early history of The Troubles in Ireland, which lasted from the late 60's for some thirty years into the last half of the 1990's. A love letter to Ireland, Branagh – a child of Belfast himself – treats its subject matter with wide-eyed innocence and, where it might have veered into cloying nostalgia, evokes heartwarming family bonds and rising tension and hysteria, as sectarian violence begins to simmer. The film rests on the tiny shoulders of young Jude Hill, as Buddy, a youngster loving the glory days of middle-class Belfast while his father travels to England to work, leaving his mother at home to raise both he and his brother. Suffice to say: as child actors go, Hill is a revelation, portraying Buddy as a wide-eyed, easily led, bubbling romantic through the dusty and increasingly dangerous streets of Northern Ireland's capital city.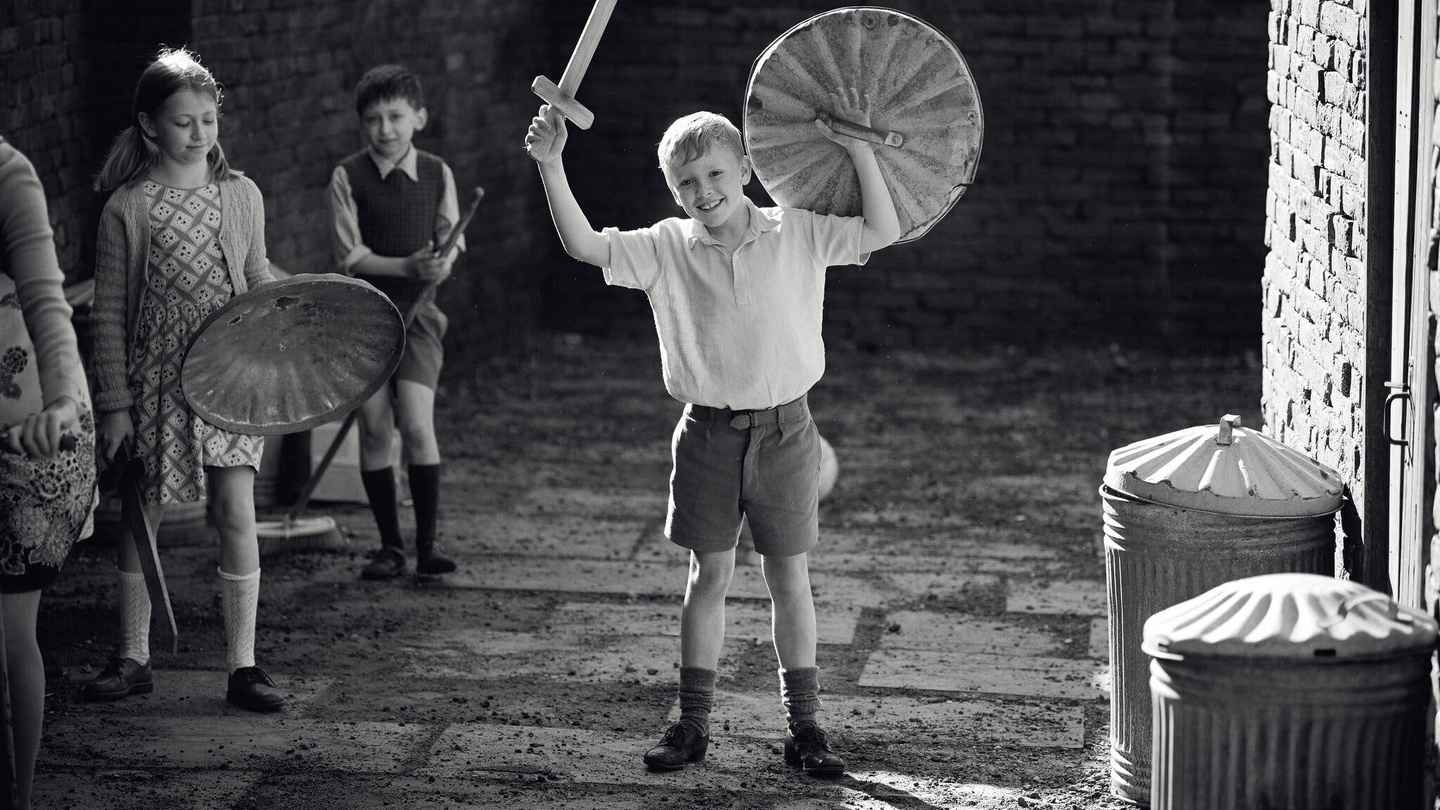 Buddy (Jude Hill) lives with his Ma (Caitriona Balfe) and Pa (Jamie Dornan) in a house on the outskirts of Belfast, in 1969. Pa is often absent for work in England, leaving Ma at home to raise both Buddy and his brother Will (Lewis McAskie), while his grandparents, Granny (Judi Dench) and Pop (Ciaran Hinds) offer as much support as they are able. Ma and Pa's marriage is tested by various hinted-at problems including paying taxes and Pa's prolonged absences. Trouble is brewing in the city, though, with increasingly violent attacked by Protestant militants on Catholic homes, forcing many families to take shelter. Local rabble-rouser Billy Clanton (Colin Morgan) seeks to increase his neighbourhood influence by recruiting Pa, although he also tries to gather Will and Buddy into the fray for his nefarious ends. With Pa away and Ma trying to keep her sons on the straight and narrow, young Buddy must use all his pluck to avoid being dragged further into a maddening conflict he cannot avoid.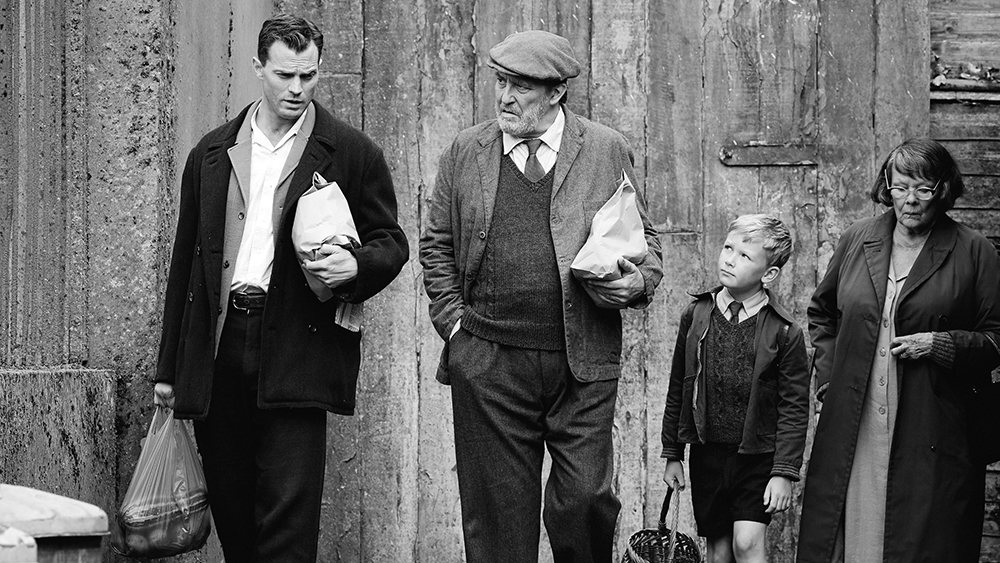 Gosh, this is a sweet film. It's sad, awful, loving and beautiful all at the same time, captured by Branagh's piercing camera and the decision to use Buddy as the focal point, seeing things brewing through his eyes. In doing so, Branagh avoids glorifying or demonising a specific side in the lengthy Irish civil war, with even his main characters baffled by the ensuing violence and refusing to pick a side. Belfast instead gives us a glimpse of this slowly shattering dreamscape through the eyes of a child, as ubiquitously innocent as that is, with Buddy never quite understanding what's happening as forces rage around him. One gets the sense that Branagh's analogous Irish birthright is to bring a sense of the fantastical to his otherwise pastoral fiction, and while the film never resounds as dramatically as it might seem, the overall effect is one of blissful reminiscence and – ironic, considering the film is primarily in black and white – rose-tinted glasses.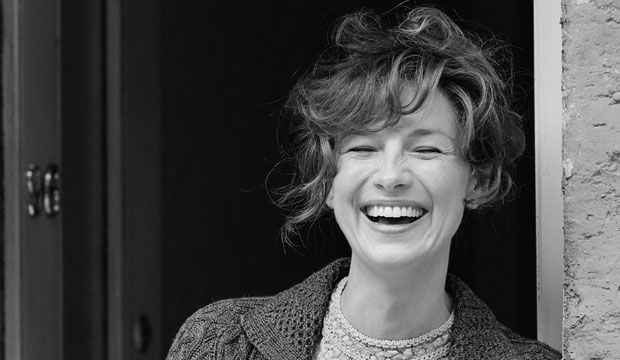 Branagh balances the generic nature of his leading adult characters, including resident schemer Billy, played to great effect by Merlin's Colin Morgan, with the crisp, dreamlike representation of Norther Irish life prior to the Troubles really starting. While neither Pa or Ma are granted an especially well developed character arc, both Caitriona Balfe and Jamie Dornan do excellent work with their respective roles, inhabiting an Everyman and Everywoman approach to the portrayal that, while it may feel slightly trope-ridden, actually works as larger-than-life personalities within Buddy's world. Judi Dench and Ciaran Hinds are astonishingly effective in supporting roles, as the paternal grandparents and, as you might expect, Buddy idolises them both. Truth be told, there's not a foot put wrong from any of the cast, including the merest of backdrop extras, all of whom are dressed in exacting period costume and set within the relatively confined locale Branagh chooses to essay his film.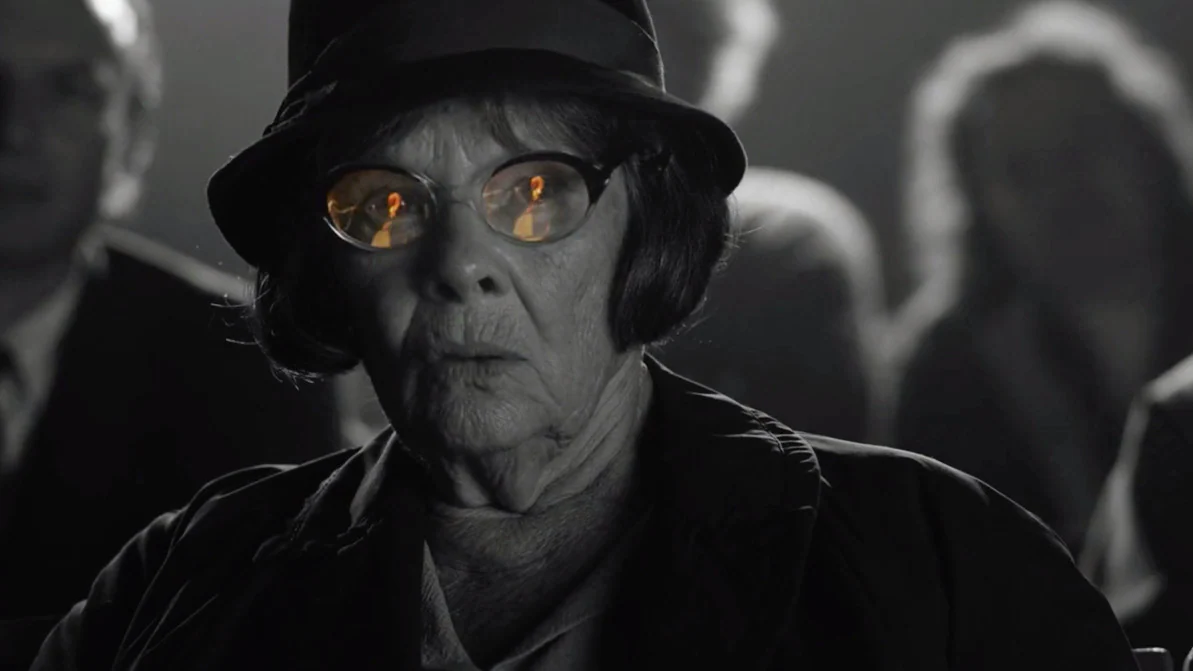 Belfast is also incredibly stylised. The use of colour exists in only brief moments, for the opening and closing bookend sequences showing Belfast as it is now, and for parts of the film where the family is watching both a film (Chitty Chitty Bang Bang) and a play (A Christmas Carol); otherwise, the entirety of Belfast is in gorgeous monochrome, and this creative decision is one that works sublimely. I would suggest that Branagh chose this kind of aesthetic to echo the achievement of Spielberg's Schindler's List, which employed similar colour-to-monochrome storytelling, but that is about where the similarities end. Lensed by Haris Zambarloukos, Belfast feels luxurious to watch, a sublime feat of focus, lenses and production design that left me in raptures. Intriguingly, the film rarely moves away from the street in which Buddy and his family live, and one suspects this restraint in locales was intentionally designed to make Buddy's world feel smaller, as a child's generally does, with the encroaching violence a sudden and surprising interloper. The last of the film's curious decisions was to have the entire score comprise of songs by Van Morrison (another Belfast native), including many of his classics, to accompany the serendipitous visuals. I admit by the time the fourth or fifth Morrison needle-drop occurred I was hardly surprised.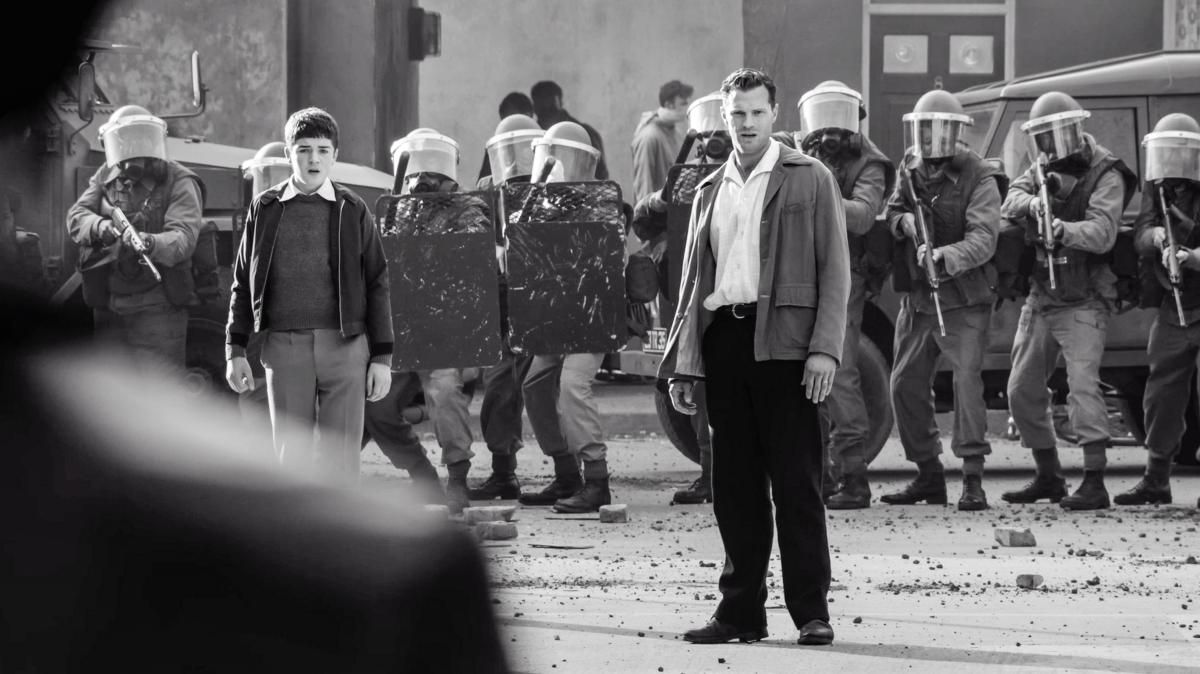 A rapturous coming-of-age story that's moving, articulate and playful, interspersed with moments of terror and violence, Belfast hits all the notes it needs to to generate an inbuilt warmth and sense of love for the city and people within it. Less a dramatic retelling of actual events and more a boys-eye-view of the world at that time, Belfast's clear-eyed cinematography, wonderful performances (especially from young Jude Hill, who is so naturally gifted at such a young age he's sure to be a star) will have you smiling, laughing and crying as this family make a life-changing decision. Belfast is a beautiful film indeed.
Who wrote this?