Movie Review – Licorice Pizza

Principal Cast : Alana Haim, Cooper Hoffman, Sean Penn, Tom Waits, Bradley Cooper, Benny Safdie, Skyler Gisondo, Mary Elizabeth Ellis, John Michael Higgins, Christine Ebersole, Harriet Sansom Harris, Ryan Heffington, Nate Mann, Joseph Cross, George DiCaprio, Ray Chase, Emma Dumont, Maya Rudolph.
Synopsis: The story of Alana Kane and Gary Valentine growing up, running around and going through the treacherous navigation of first love in the San Fernando Valley, 1973.
********
By all known metrics, I should have thoroughly enjoyed Paul Thomas Anderson's sepia love-letter to early 70's Los Angeles, Licorice Pizza. It's ostensibly about the very thing I love; a story of real characters, surrounded by a potpourri of legendary Hollywood identities, written and directed by a filmmaker known for some truly remarkable cinema – Boogie Nights, Punch Drunk Love, Phantom Thread – I went into Licorice Pizza with extremely high hopes. Sadly, despite all the positive things working in its favour, I really struggled to latch onto this film's esoteric rose-coloured look back into the past, with Anderson's coming-of-age tropes striking out more than hitting a home run with this ambivalent, often impenetrable screenplay and roster of characters. This isn't so much the fault of the cast, all of whom are excellent in their respective roles, but rather the story and the way in which it was told, piecemeal and broken up into vignettes involving some salacious local identities that often lacks cohesion.
The early 1970's, Los Angeles, and teenage child actor Gary Valentine (Cooper Hoffman) notices photography assistant Alana Kane (Alana Haim), and strikes up a conversation. The pair become friends, eventually embarking on a series of entrepreneurial schemes together, including selling waterbeds. Delivering the newfangled sleeping facilities across Los Angeles, both Gary and Alana bump into various local celebrities, including film star Jack Holden (Sean Penn), director Rex Blau (Tom Waits) and producer Jon Peters (Bradley Cooper), restaurateur Jerry Frick (John Michael Higgins), and agent Mary Grady (Harriet Sanson Harris), among others. Throughout it all, the romantic intentions between Alana and Gary waxes and wanes, until Alana takes a job in the offices of LA Mayoral nominee Joel Wachs (Benny Safdie), forcing Gary to come to terms with his feelings for the older woman.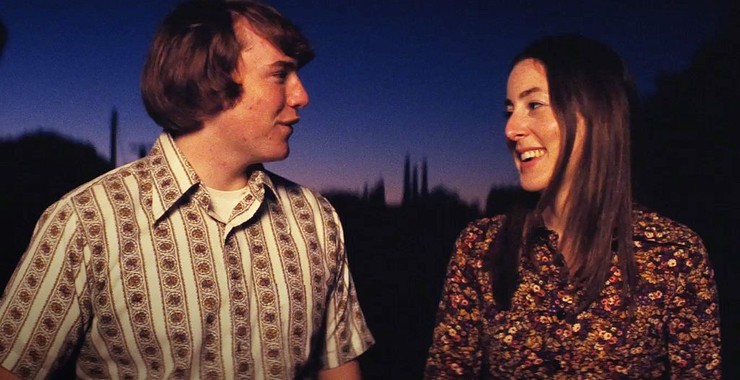 Based off people and events in Anderson's own life, the director's screenplay attempts to be as endearing as possible with its nostalgic look back into the heady summers of the Los Angeles of the 70's, fuel crisis included. Told in much the same way as Cameron Crowe's Almost Famous, only without a compellingly embracive lead character, Licorice Pizza's journeyman narrative and sudden swerves into alternative subplots won't be for everyone. The big-screen debut of Cooper Hoffman (son of the late Philip Seymour Hoffman, who worked with Anderson numerous times before his tragic passing in 2014) has me excited for the dude's future prospects, because in the role of Gary Valentine he absolutely kills it. Alana Haim, also making her feature film debut, is equally solid and effective in the role of Gary's on-and-off romantic focus, and has shot right to the top of actresses I'm keen to see more of. Trouble is, neither of their characters are very empathetic; both are eminently human, flaws and all, but both sport attitudes and beliefs that make it particularly difficult to embrace them, either individually or as a potential couple. Their age difference on screen (and off: he's 18 and she's 30 as of 2022) is a hurdle to overcome with regards to infatuation and attraction, but Anderson's sweetly timed camerawork and delicate writing ensures this isn't a real issue. As mentioned, both actors are excellent with the characters they're given, I just didn't like those characters very much.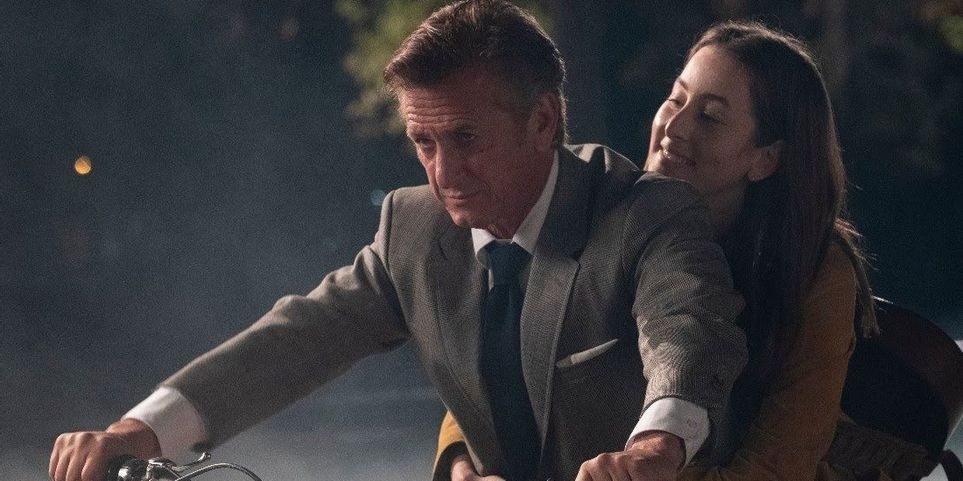 The film hinges on representing real world people, or at least real-world adjacent, to surround Gary and Alana at every turn. So much so, Licorice Pizza becomes a veritable who's who of spot the Hollywood identity – Bradley Cooper's Jon Peters, who would go on to be a producer on films such as Will Smith's Wild Wild West and Bryan Singer's Superman Returns, is a definite highlight – but there's never any cohesion or sense of inclusive rationale to include the people involved here. A protracted sequence in a restaurant with Sean Penn, playing an analogous character to actor William Holden, and a bizarre Tom Waits, as a character based on Mark Robson, left me scratching my head as to why Anderson felt he needed to stop the film entirely to focus on these two for twenty minutes, while the inexplicable inclusion of Jerry Frick's overtly racist plan to set up the Valley's first Japanese restaurant left me completely bewildered. The fact that the awesomely deadpan John Michael Higgins (apparently reprising his politically incorrect role from the Pitch Perfect franchise) is wasted in such an unbecoming way gave me pause to quickly Google the man behind the name to see if there was some kind of inside joke I was missing. There wasn't.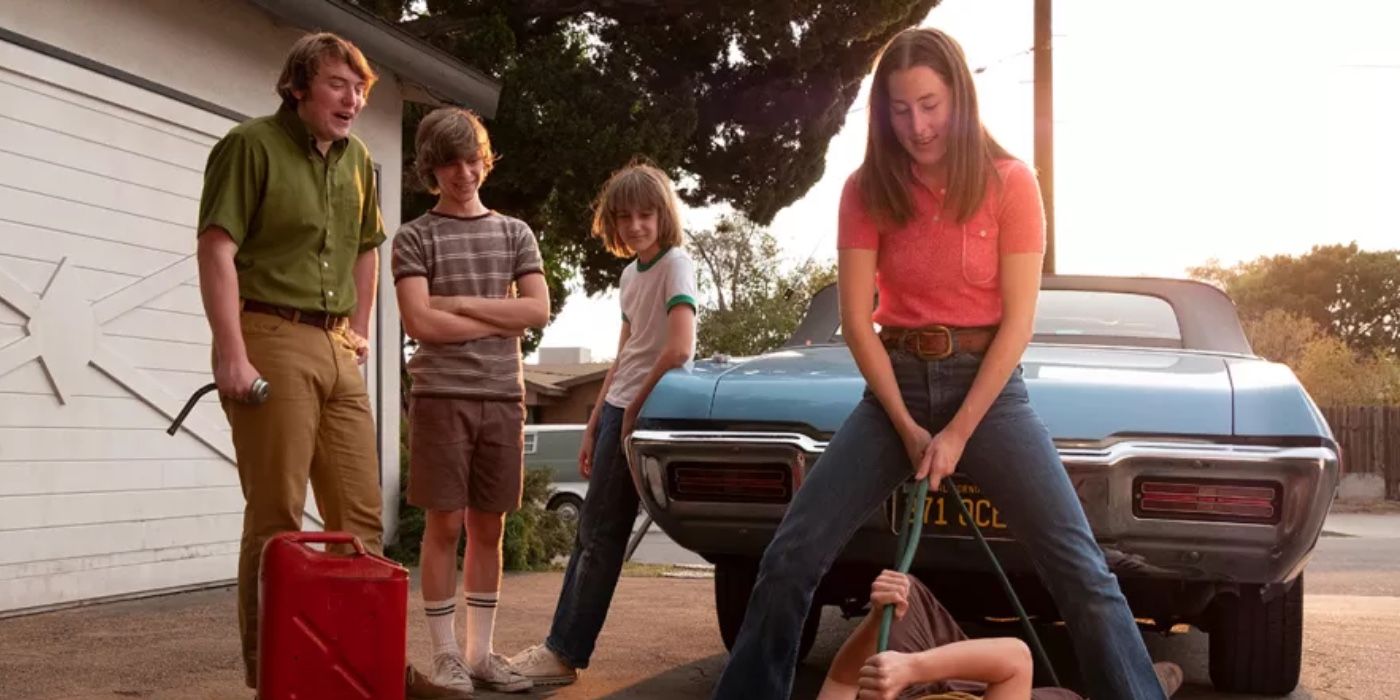 One significant positive I will give the film was that is is undeniably handsomely mounted. Production design and attention to period detail in Licorice Pizza is superb, coupled with Michael Bauman's neon-and-sweat flecked cinematography, which combine to really sit the film seamlessly into the 1970's gaudiness nostalgia hounds will adore. From the wallpaper, the cars, the music, the hairstyles and the technology, everything about Licorice Pizza that isn't character or story works superbly well, as does Jonny Greenwood's pop-centric musical score, eliciting the soft-rock twang and ephemeral hallucinogenic thrust into pop-culture of the likes of the Doors, Lennon and McCartney, and James Gang, to name a few. Major props go to production design for dressing sets, lighting and camerawork for some remarkable angles, focus and visual cues, and for Anderson's ability to juxtapose the ironic and wry with the dreary realism of life in that part of America.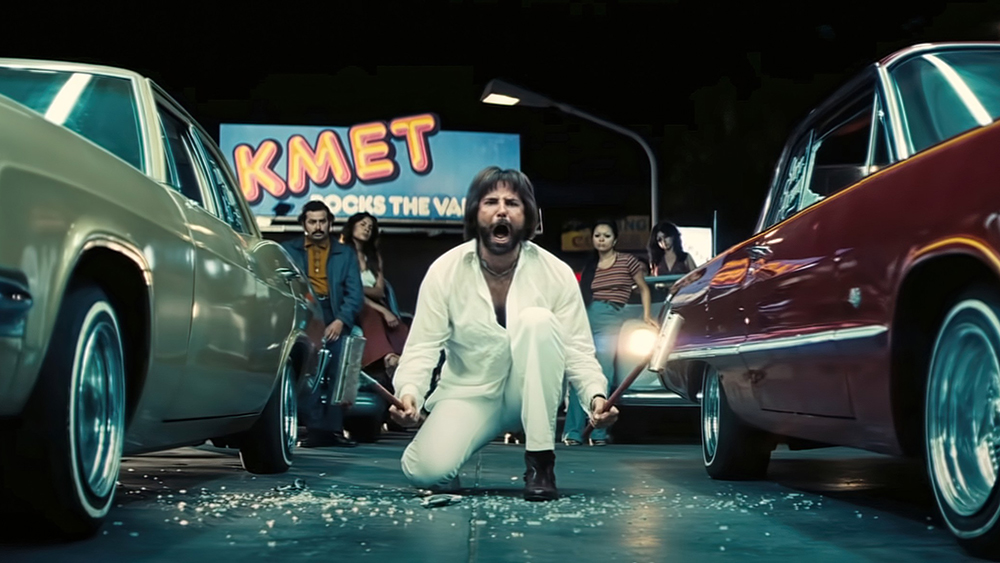 Licorice Pizza isn't a film I really embraced, as much as I had hoped I could. None of the characters clicked with me, I found neither Alana or Greg particularly interesting outside of their will-they-won't-they relationship, and the tangents the film goes off on never seem to coalesce into something coherent. I understand the appeal the film might have in segments of the viewing audience but it just never worked for me. It's a well produced, well acted, well crafted piece of pop-culture nostalgia, sure, but the ingredients and end result left me feeling ambivalent, almost as if the film was trying too hard to be so cool, instead of just being cool.
Who wrote this?