Principal Cast : Nicolas Cage, Alex Wolff, Adam Arkin, Nina Belforte, Gretchen Corbett, David Knell, Beth Harper, Julia Bray, Darius Pierce, Elijah Ungvary, Cassandra Violet.
Synopsis: A truffle hunter living alone in the Oregon wilderness must return to his past in Portland in search of his beloved foraging pig after she is kidnapped.
********
What starts out feeling like a John Wick revenge thriller turns out to be a quietly spoken, surprisingly mellow turn from Nic Cage at his least Cagiest, as an isolated truffle hunter trying to locate his stolen truffle-hunting pig. More meditative than dramatic, Pig may draw a tear or two from its inward-looking case study in loneliness and grief, with director Michael Sarnoski quietly allowing his excellent cast and some moving screenwriting to this moving story.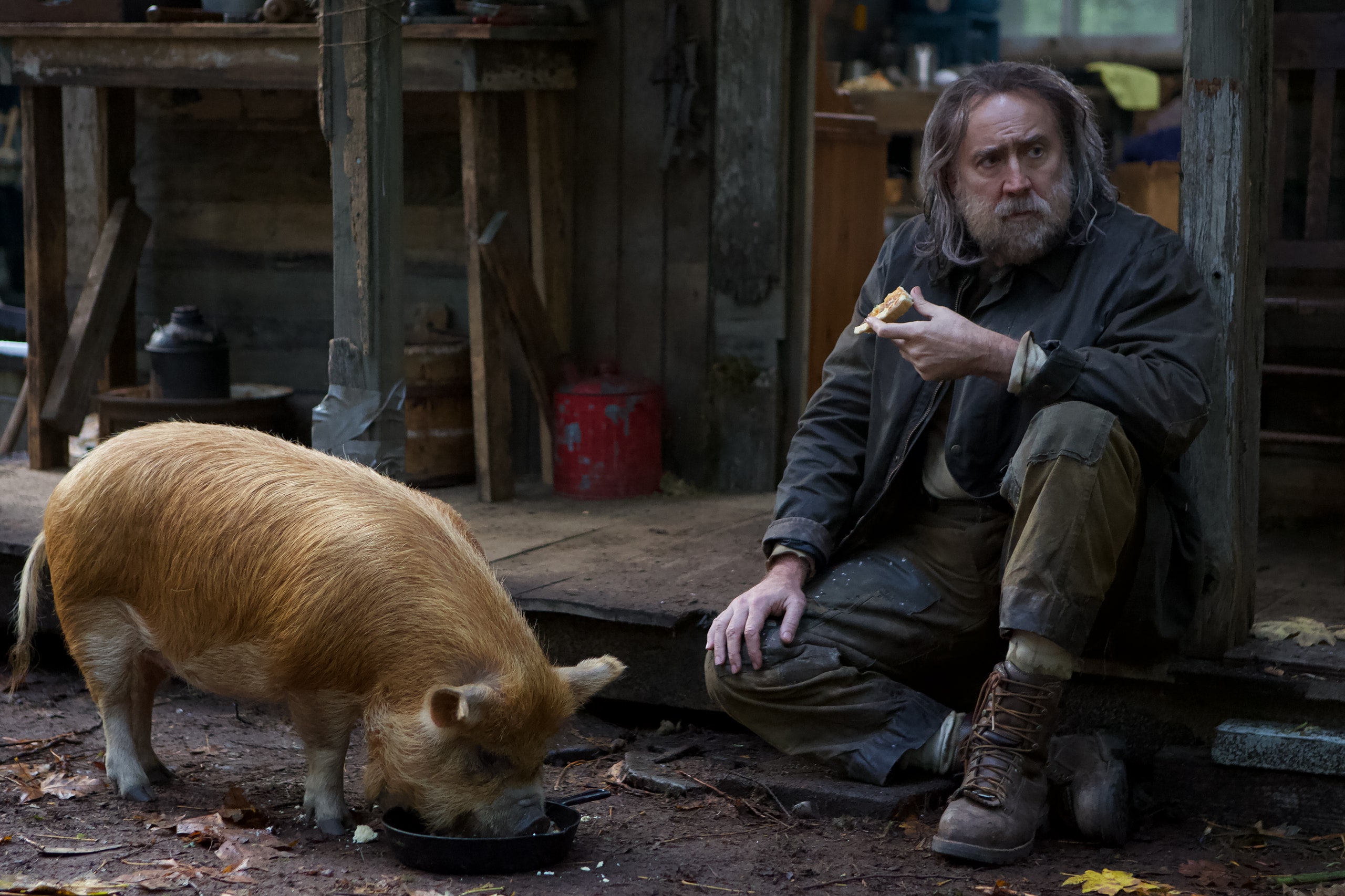 Cage plays Rob, a man living a reclusive, isolated existence out in the Oregon forests, foraging for highly valuable truffles to sell to his only client, the young upstart entrepreneur Amir (Alex Wolff). One evening, Rob's precious pig, who aides him in snuffling out the precious fungii, is stolen in a violent robbery, which leaved Rob bloodied and broken. Hoping to track down his pig, Rob and Amir set off to Portland, where the older man touches base with several former associates (Darius Pierce and David Knell, in supporting roles) and past haunts before tracking down the man who knows the most, Amir's estranged father Darius (Adam Arkin).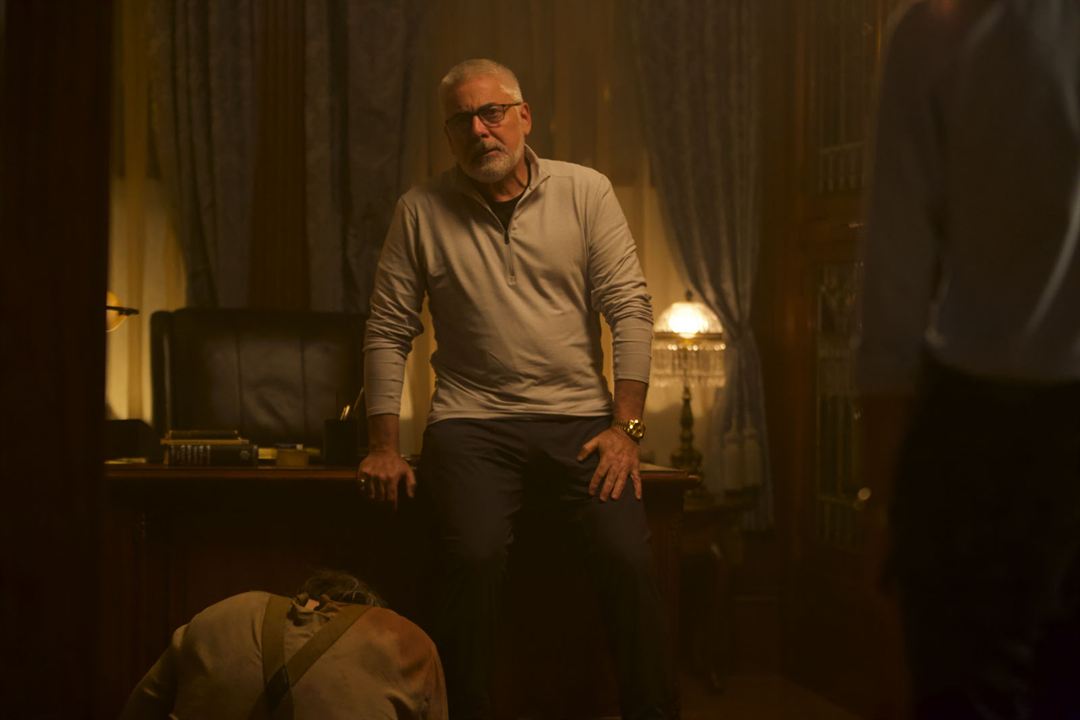 Reading the synopsis for Pig, you might wander into this film expecting something hugely specific, and be led down a different – and altogether satisfying – pathway into a completely alternative resolution. The plot might feel like the start of a lowbrow revenge thriller of some kind, a "they killed my puppy so I'm out for blood" potpourri of violence and catharsis, but Pig is the very antithesis of such a notion. In place of throbbing bloodlust comes a mournful, tinged-with-regret rumination on loss and grief, tinged with a delicately wry humour, led by a truly remarkable performance from its leading man, and ably supported by a terrific Alex Wolff. While not necessarily a buddy-movie, Pig often plays like one, as Cage's irascible Rob forces Amir to drag him around the city looking for this darned pig, a hairy cute thing only seen briefly in the film's pastoral opening. Cage and Wolff make for an odd couple, however their respective hidden history starts to peek out from behind veils of mystery as the film progresses, gradually teasing us into sympathising with their plights.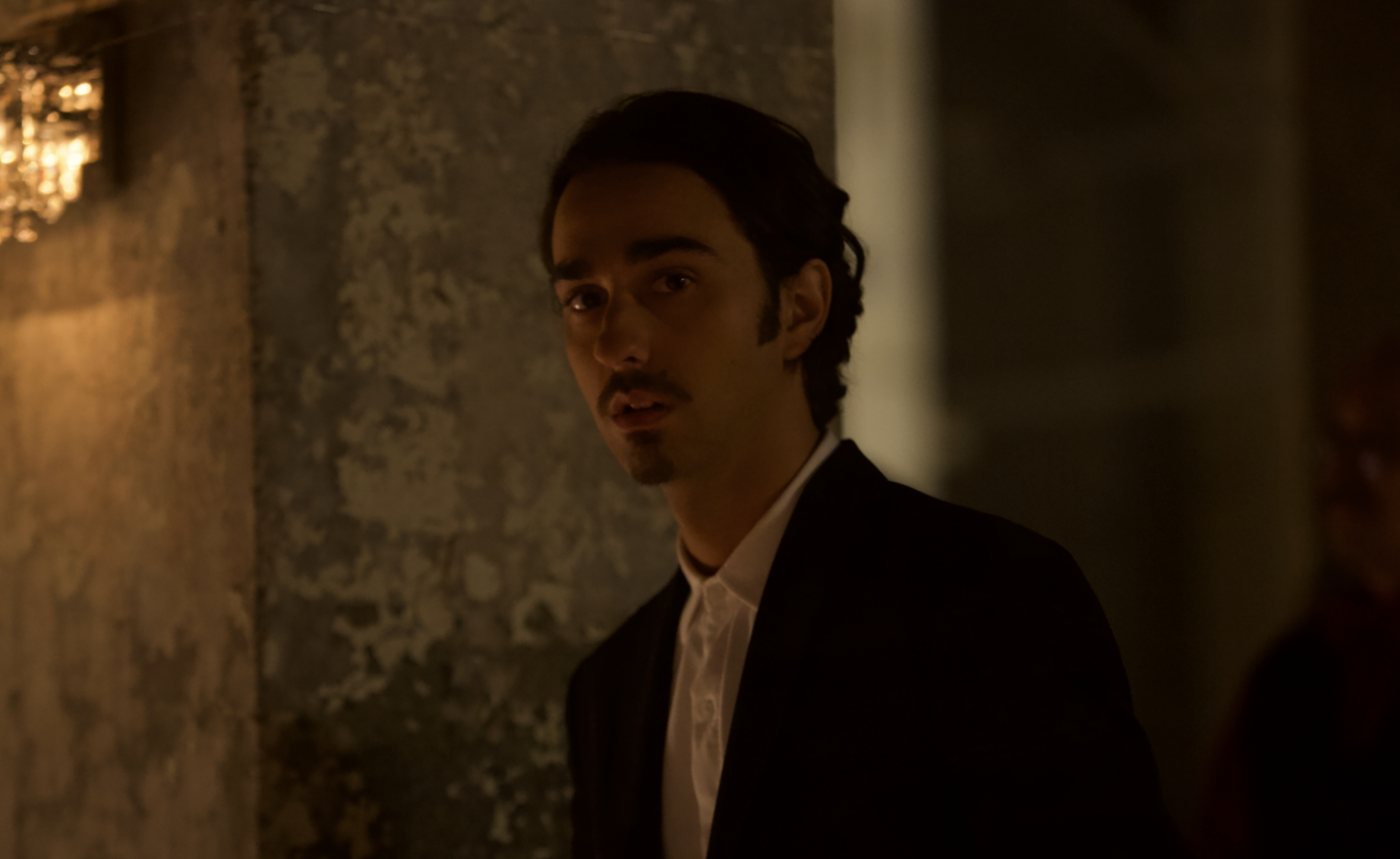 Pig is directed with a steady hand by Michael Sarnoski, who also writes the screenplay, and is at times incredibly stylish and almost painfully quiet. Glimpses of violence or tension are sporadic, punctuating the relative calm of Rob's voyage of re-discovery: he is led back to old haunts and familiar, if aged, faces, often confronting his own unique history within the city in a manner one might describe as "broken." As contemplative as it is, the magic of the film is in its gradual, revelatory unspooling, revealing hints and a variety of jigsaw puzzle pieces about both Rob and Amir that draw us closer into their journey together. This is as far from Cage's work in Mandy as it's possible to be, once again reaffirming that the actor is one of the world's preeminent performers, able to deliver nuance and subtlety as with as much import and integrity as the outrageous and sublimely insane. A sojourn into the restaurant of one of Rob's former pupils, played by David Knell, is enlightening if only for just how must reverence people in the city's food industry had, and continue to have, for the former culinary superstar. Rob's name opens doors, prises apart favours, and elicits awe from those who know him well. Sarnoski's methodical, melancholy work behind the camera, both in scripting and in his desaturated production design and photography, gives the film a lyrical, almost poetic sense of emotional heft, which, when magnified by compelling leading performances, elevates the material considerably.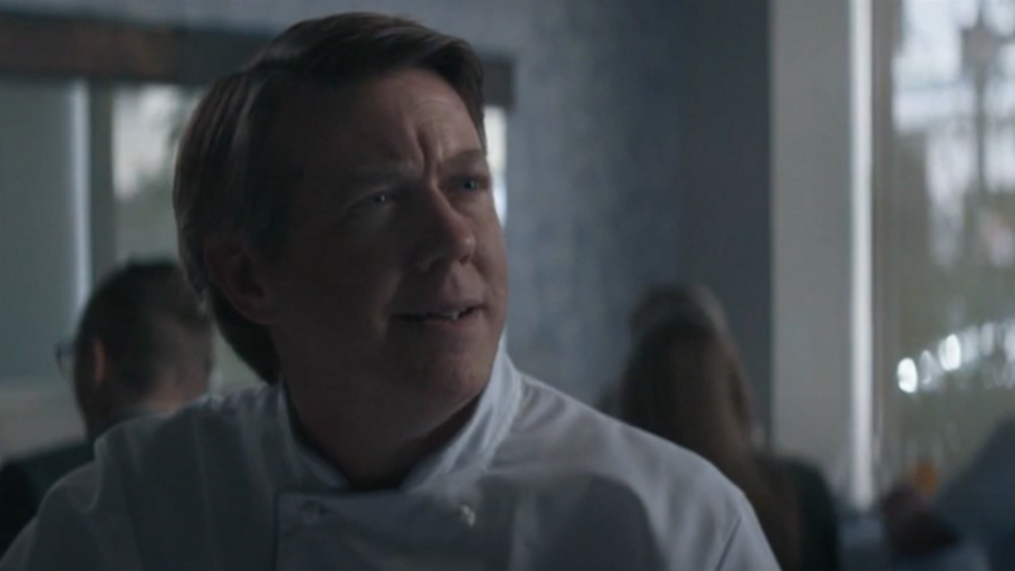 Pig won't be for everyone, of course. Some folks would argue that Cage's character should be absolutely throwing hands every chance he gets as he seeks redemptive revenge, but this doesn't happen. It's not a story of revenge or bloodlust thrills, but a quiet, moving and emotionally packed meditation on loneliness, grief and one man's attempt to avoid being drawn back into a life he longs to avoid. I'm hard pressed to review in greater detail, if for nothing else than to allow the reader to venture into Pig's lugubrious overlay of sorrow without giving much away. The closest I can come comparatively to Pig's general demeanour is David Lowery's A Ghost Story, and if you found that a pleasant or intriguing premise, I think you'll find a lot to work with here.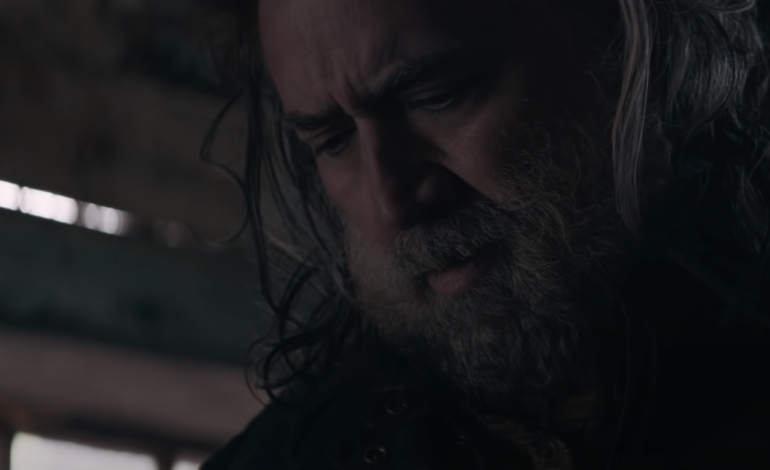 Who wrote this?