Movie Review – Fear Street Part Two: 1978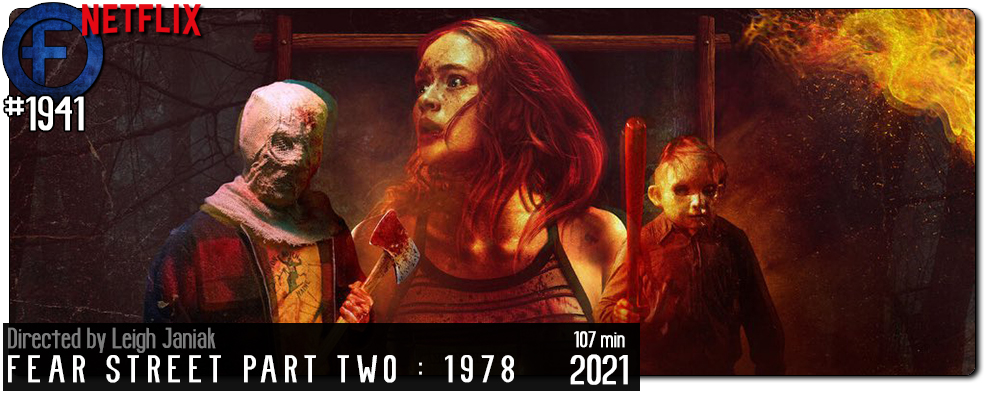 Principal Cast : Sadie Sink, Gillian Jacobs, Emily Rudd, Ryan Simpkins, McCabe Slye, Ted Sutherland, Ashley Zukerman, Jordana Spiro, Kiana Madeira, Benjamin Flores Jr, Olivia Scott Welch, Chiara Aurelia, Jordyn DiNatale, Drew Scheid, Sam Brooks, Jacqi Vene, Michael Provost, Brandon Spink, Matthew Zuk, Julia Rehwald, Fred Hechinger.
Synopsis: Shadyside, 1978. School's out for summer and the activities at Camp Nightwing are about to begin. But when another Shadysider is possessed with the urge to kill, the fun in the sun becomes a gruesome fight for survival.
********
Turn off the lights, crank up the volume, settle back in the couch with popcorn and a soda and prepare to be utterly thrilled by the second instalment of Fear Street, a trilogy of horror films based on the books by RL Stein (Goosebumps) and directed by Leigh Janiak (Honeymoon). Part One: 1994 is followed by Part Two: 1978 and the finale, Part Three: 1666, and all films are now available to watch on Netflix.
The second instalment of Netflix' Fear Street Trilogy picks up immediately where the first one left off, and promptly sidelines the primary narrative in favour of a lengthy 90-minute backstory in which a newly introduced character relates her own personal circumstances of survival against the Shadyside witch, Sarah Fier. It's a risky move by director Leigh Janiak and co-scripter Zak Olkewicz, who transform Stein's novels into a streamlined slasher narrative that works more than it doesn't. Fear Street Part Two: 1978 finds itself firmly in middle-film territory, that of taking established truths from the first film, subverting them, expanding the franchise and continuing to build tension in a storyline due to conclude in the following film, all whilst maintaining its own primary sense of narrative urgency between opening and closing credits.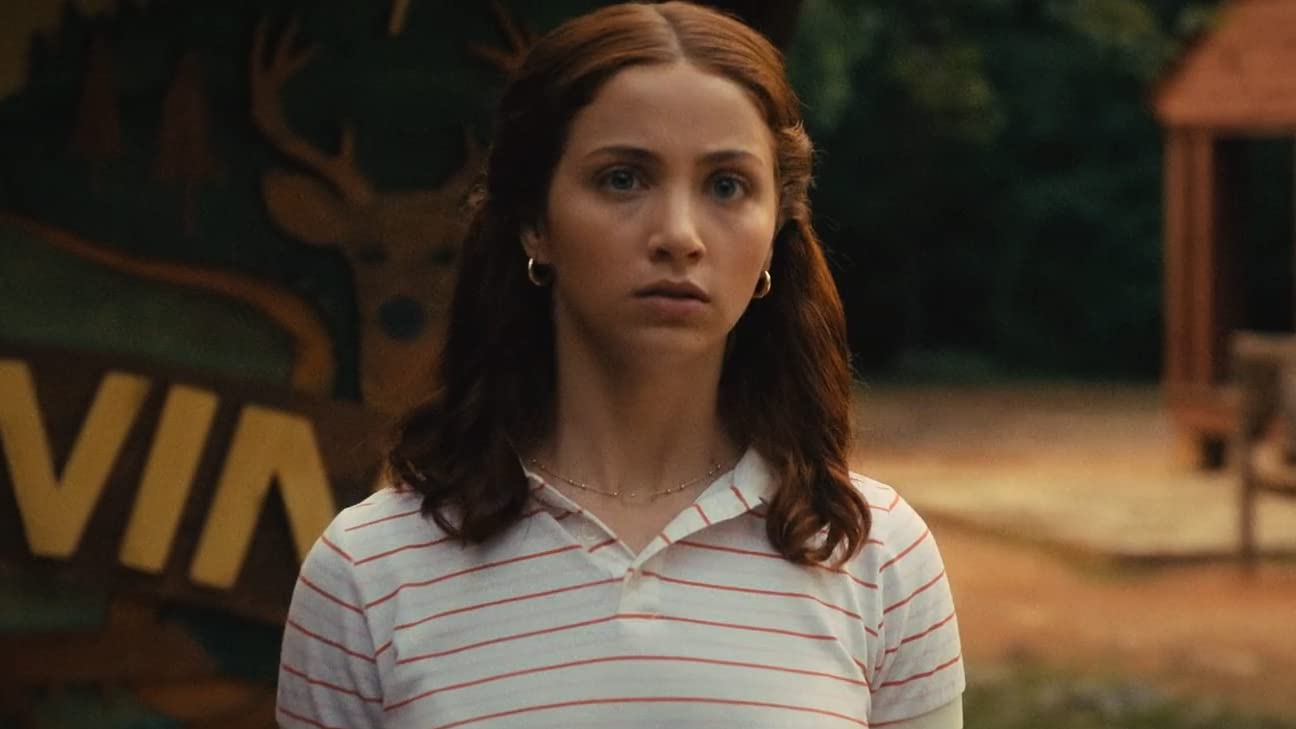 Whereas Part One: 1994 was roughly a homage to the Nightmare On Elm Street, Scream and Halloween franchises, Part Two: 1978 (funnily enough, the same year the original Halloween debuted) is a take on the Friday The 13th "summer camp horror" motif, setting up a bunch of nubile youngsters and their shadowy, woodland-bound retreat to be the plaything for unspeakable bloodthirsty horror and unthinkable carnage. Deena and Josh Johnson (Kiana Madiera and Benjamin Flores Jr, respectively) arrive at the home of C Berman (Gillian Jacobs – Hot Tub Time Machine 2), the only survivor of a past Shadyside massacre, in Camp Nightwing back in 1978. In order to save Deena's girlfriend Sam (Olivia Scott Welch) from being possessed by the witch, Sarah Fier, Berman told them in the previous film that she had died and been brought back to life at the time, thus negating the witch's hold on her. The film flashes back to the summer of 1978, and Cindy Berman (Emily Rudd – Dynasty) and her sister Ziggy (Sadie Sink – Stranger Things) are camp counsellors for Shadyside/Sunnyvale campers, along with a young Nick Goode (Ted Sutherland – The Deuce), Ziggy's boyfriend Tommy (McCabe Slye – Destroyer), Cindy's estranged best friend Alice (Ryan Simpkins – Ladyworld) and her boyfriend Arnie (Sam Brooks). Ziggy, a rebellious young woman hoping to one day get out of Shadyside, is tormented by her fellow campers, but seeks refuge in the medical bay of camp nurse Mary Lane (Jordana Spiro – Ozark), who is herself hunting the location of Sarah Fier's skeletal remains, in the hope of returning the witch's lost hand, cut off at her hanging in 1666, and stopping the Shadyside curse. Sarah Fier's omnipotent power resurfaces, however, and turns the typically happy-go-lucky residence of Camp Nightwing into a slaughterhouse the town has never seen before.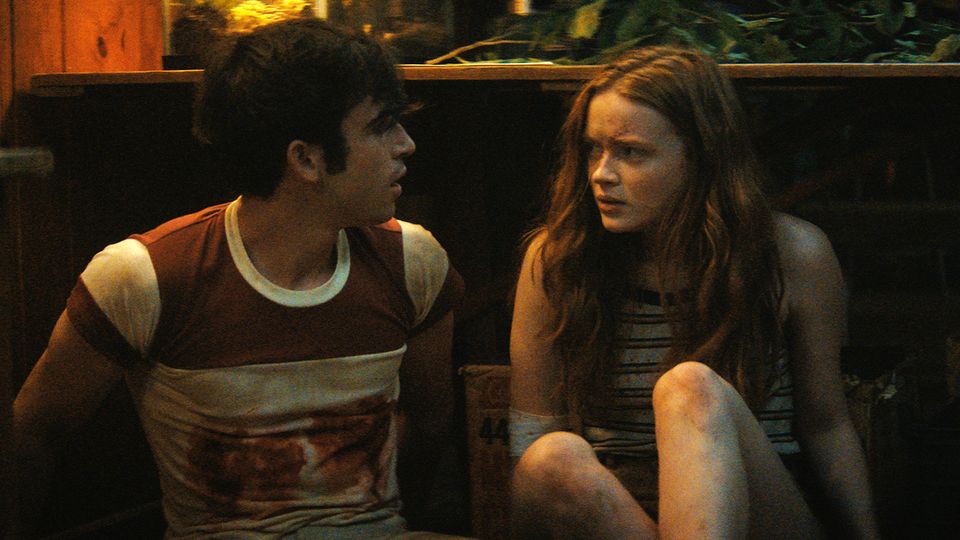 In keeping with any good horror sequel, Part Two: 1978's stakes are raised considerably, and the overarching mystery and sense of doom ratchets up a lot. Although the trilogy was filmed as one singular project, and the linking storyline between the end of the first and the start of this one continue the narrative of 1994 characters, the extensive flashback sequence not only allows for prolonged horror summer camp tropes to manifest beautifully under director Leigh Janiak's hand, but to widen out the mythology of Sarah Fier and her hold over the poor, undeserving inhabitants of Shadyside. Truthfully, Part Two: 1978 isn't as strong as its predecessor, at least in terms of character-driven drama, but Janiak arguably has a better time here building up dark-corner terror and shadowy, malevolent imagery that will sit with you for quite some time. As with the previous film, this instalment of Fear Street feels like it's playing with the genre's tropes just enough to wink at the audience, without losing impact when various characters start being killed by the film's resident axe-wielding maniac. We witnessed the Camp Nightwing Killer's supernatural form back in the earlier film, but seeing his origin here, and how gruesome the massacre only hinted at then truly was – seriously, teenagers get hacked to bits here! – it is enough to send a shiver down the spine.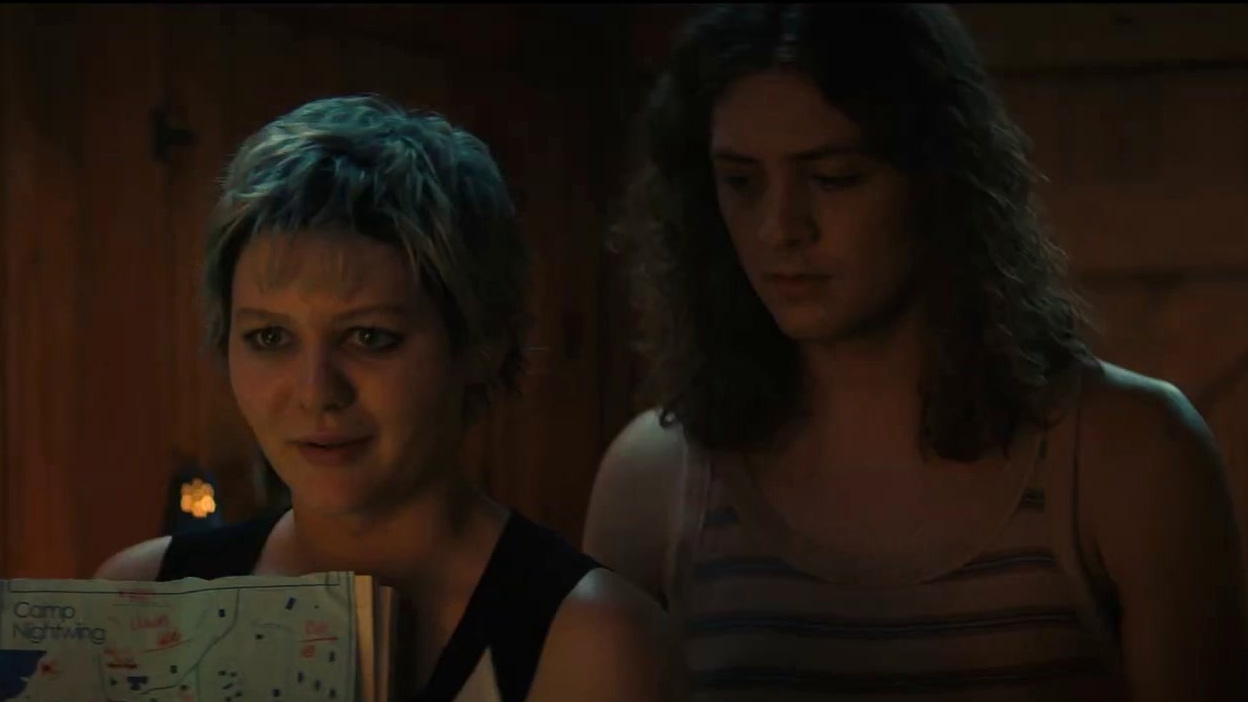 With this playful horror tone setup, it's up to the actors to carry the story beyond simple blood and guts violence. Previous film lead Kiana Madeira takes a step back with her lesbian love themed story for a sisterly antagonism between Sadie Sink's Ziggy and Emily Rudd's Cindy Berman, neither of whom are as they appear initially. Cindy's past life, of rebelliousness and lashing out alongside the headstrong Alice, somehow mirrors that of Sam in the first film, with the young woman now trying to live the perfect life to avoid becoming another Shadyside statistic of tragedy. Ziggy, meanwhile, appears to go out of her way to spoil everything, although she's bullied into acting out by various other people in the camp. Both Sink and Rudd do solid work as the sisters, thrown together  by adversity and torn apart by circumstance as Camp Nightwing becomes a nightmare. Ryan Simpkins plays their role well enough too, although the character of Alice isn't a particularly inviting one, what with a bad attitude and bubbling resentment for everything lurking just beneath the surface. McCabe Slye is charming as Ziggy's ill-fated boyfriend Tommy, while Ted Sutherland, despite looking nothing like Ashley Zukerman (who plays the adult version of that character, Sherriff Nick Goode, in the previous film) is solidly (intentionally) off-key in his performance.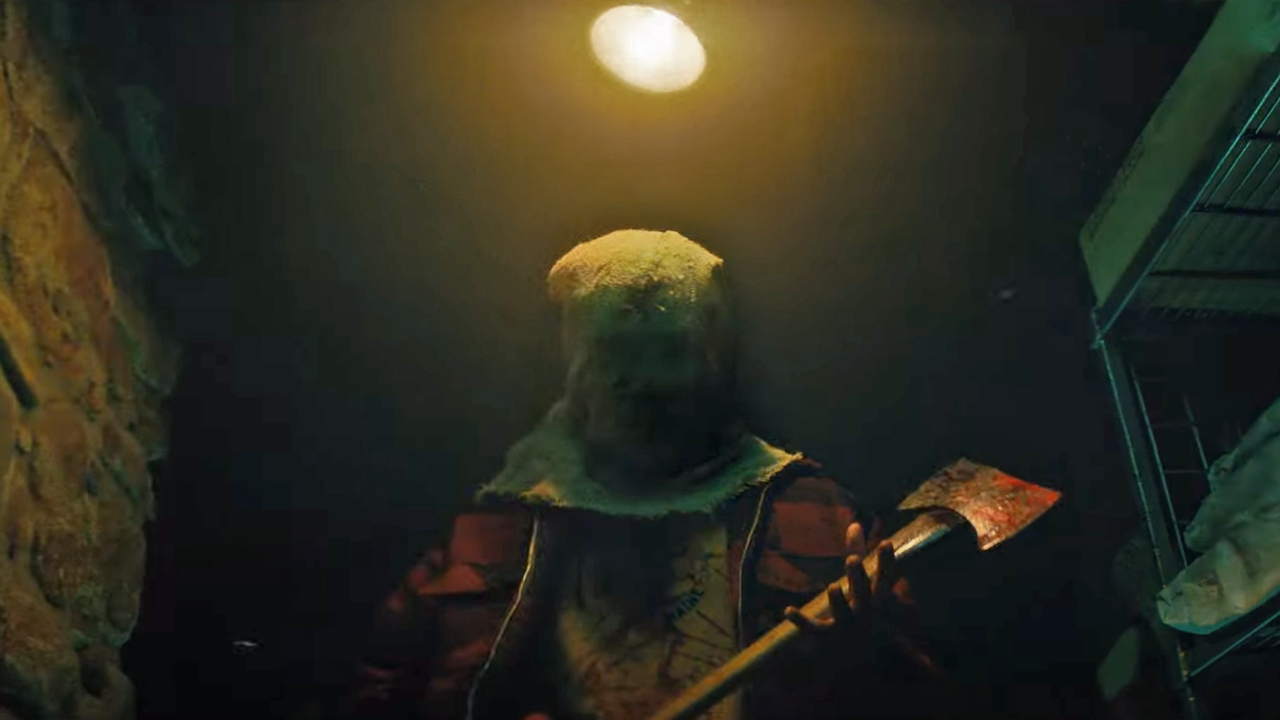 The film's flashback story runs nicely with a duo of competing narratives; at one point, Cindy and Alice become trapped in an underground labyrinth beneath the camp, hunting down clues to Sarah Fier's past and he recent emergence, whilst above ground Ziggy and Nick try to save as many campers from brutal murder as possible as the axe-wielding killer goes on his rampage. While neither storyline is as compelling as those of the previous films, the kills feel more brutal (a lot happen off-screen or out of frame, sadly) and the pervading sense of menace does feel a little tighter, with dominant genre tropes – flies buzzing, lights flickering, jump-scares and misdirection everywhere – playfully added to the mix to keep things percolating nicely. Janiak handles the horror aspects of the story well, and her direction of the film is excellent. Production design is among the film's best aspects, from the woodgrained camp itself to the murky underground witch's lair, to the shadowy woods just beyond the camp borders feeling like walls closing in on the terror unleashed; Fear Street Part Two: 1978 has the look and feel of the period down pat, and accompanying Caleb Heymann's lush sepia-toned hippie cinematography the whole film feels tonally cohesive.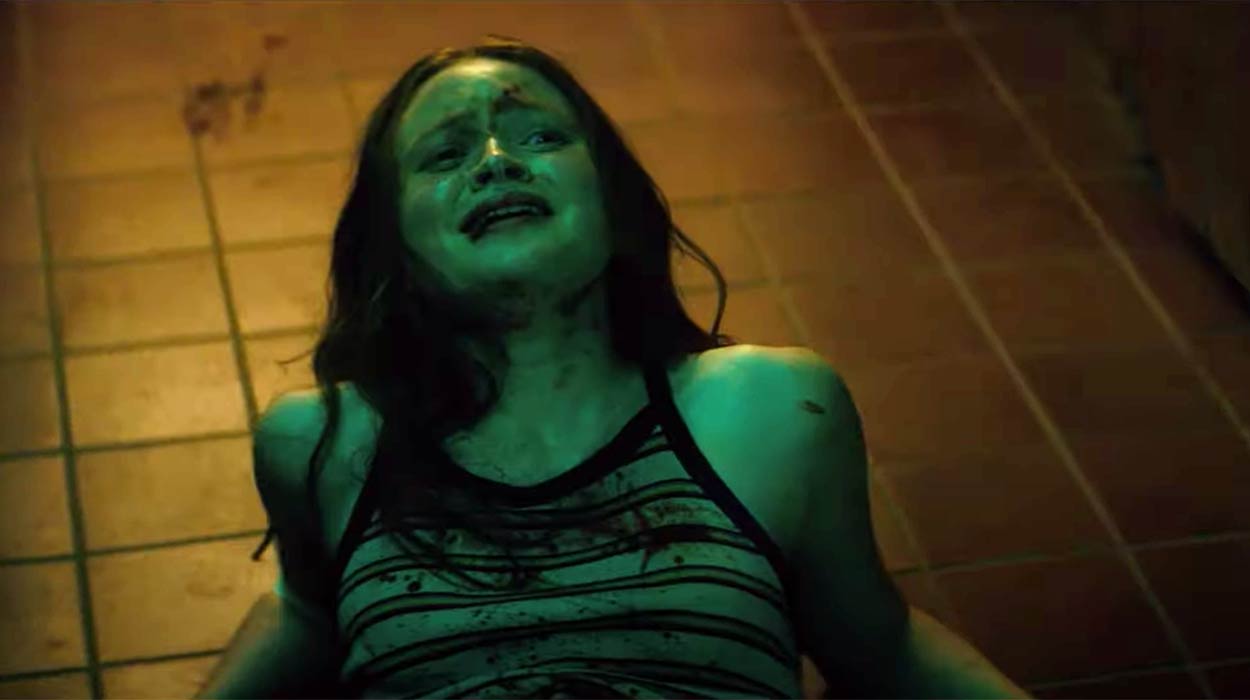 While I did pick the film's big twist fairly early on (any fan of the horror genre should, to be honest) I had a blast with Part Two: 1978. It's energetic, plays fast and loose with genre conventions, is generally well acted (although Simpkins' character grated on me a lot), and directed with bone-rattling skill by Leigh Janiak. A great soundtrack also helps, despite some of the needle-drops being a tad heavy-handed. While the fact they had to spend a whole film dealing with the events of Camp Nightwing in and of itself annoyed me initially, once things settled into their groove I had a great time trying to work out who might survive (other than C Berman). Given how good both first and second parts to this trilogy have turned out, if the third ends up delivering on this promise I'd say we have a mini-classic franchise on our hands.
Who wrote this?