Movie Review – Mitchells Versus The Machines, The

Principal Cast : Abbie Jacobsen, Danny McBride, Maya Rudolph, Mike Rianda, Eric Andre, Olivia Colman, Fred Armisen, Beck Bennett, Conan O'Brien, Charlyn Yi, Chrissy Teigen, John Ledgend, Blake Griffin, Doug The Pug.
Synopsis: A quirky, dysfunctional family's road trip is upended when they find themselves in the middle of the robot apocalypse and suddenly become humanity's unlikeliest last hope.
********
The hugely entertaining animation machine that is the Chris Lord/Phil Miller production duo rolls on following the success of their Lego Movie franchise and Spider-Man: Into The Spider-Verse energy with their first fully original property, The Mitchells Vs The Machines. Directed by first-time feature helmer Mike Rianda (co-directed by screenwriter Jeff Rowe), this Netflix platform film is an absolute blast of crazy energy, heartfelt emotional weight and a tsunami of quirky, off-the wall gags and humour skewed to the online film and YouTube community that hits a specific sweet-spot that made both me and my entire family cry-laugh throughout. Indeed, few "family films" personify that moniker as brilliantly as this movie, a true family adventure story that will engage both children and any-age-adults alike.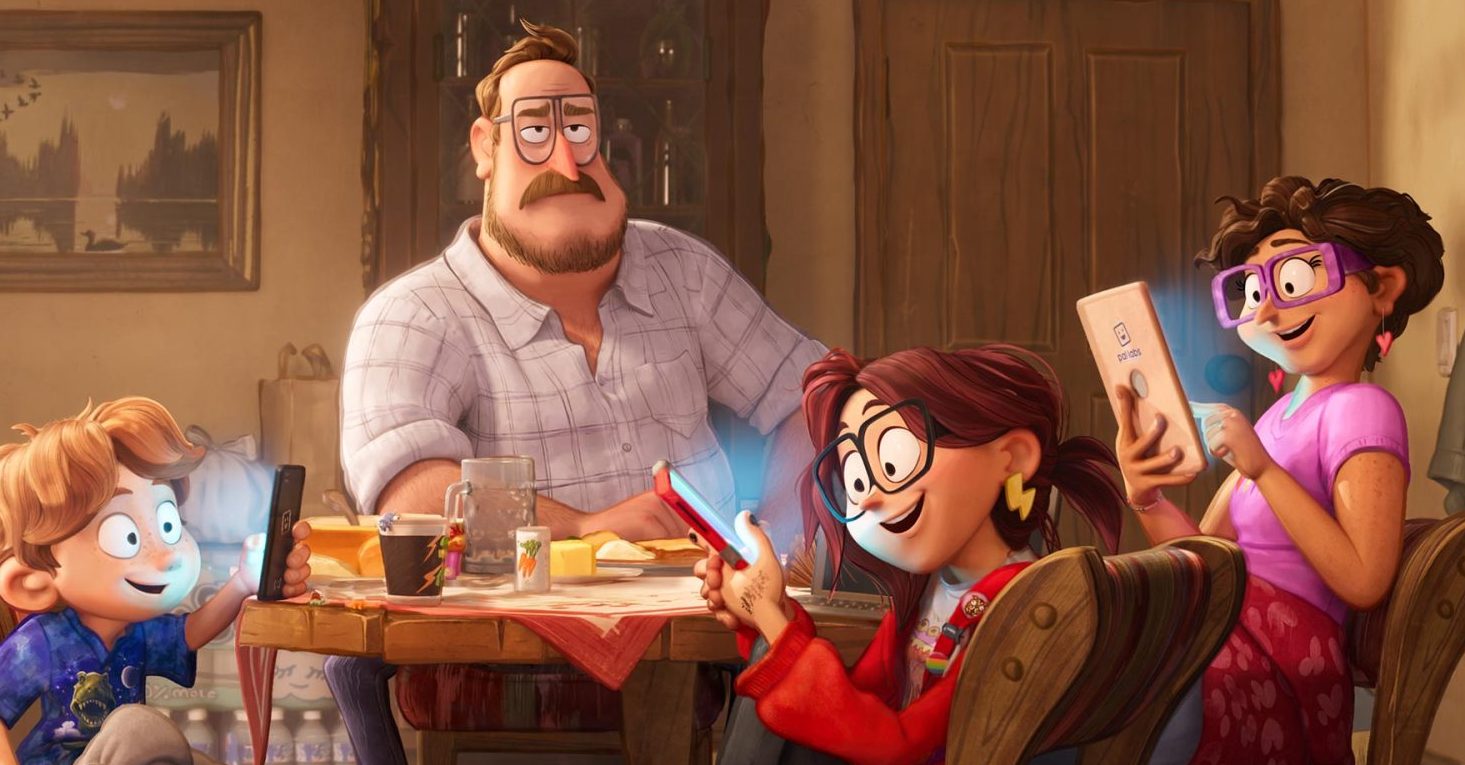 Rising aspiring filmmaker, YouTuber and college entrant Katie Mitchell (voice of Abbi Jacobsen) is about to leave home. She has a gradually diminishing relationship with her father, Rick (Danny McBride), while her mother Linda (Maya Rudolph) and brother Aaron (Mike Rianda, voicing a character in his own film) form a strong bond between them. So when Rick cancels her plane flight to college and instead decides to take them on a cross-country road trip, Katie's mood shifts from relief at leaving home to frustration at having to spend hours in a car with her family. Thankfully, global tech billionaire Mark Bowman (Eric Andre) is about to upgrade his ubiquitous PAL personal assistant technology, inserted into almost all technological item in the world, to a new format: humanoid robots designed to make our lives easier. This angers his tech's previous incarnation, PAL (Olivia Colman), who turns all the robots bad and brings about global apocalypse. With most of humanity captured and incarcerated, it's up to the Mitchells to use all their limited skill and know-how to stop PAL and save the world.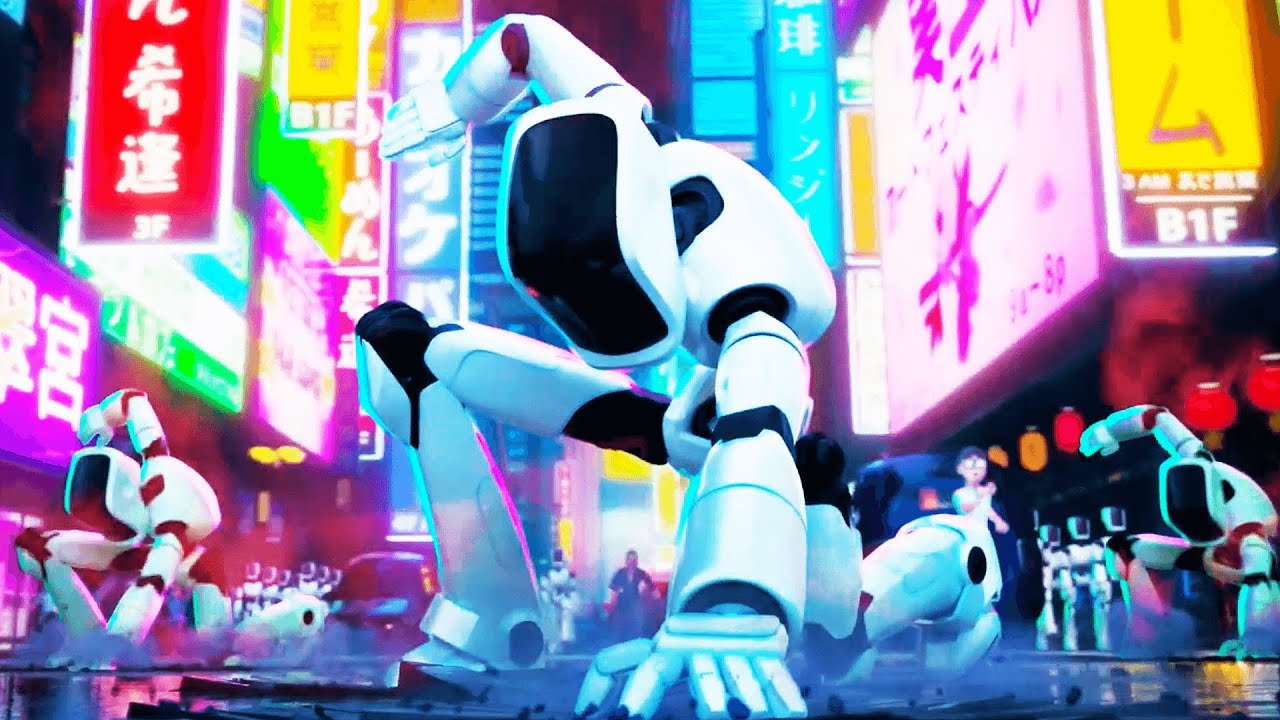 If I had to explain The Mitchells Vs The Machines in simple terms to the uninitiated, it might be "organised chaos". The film's pacing has been turned up to 11, demanding attention throughout as you possibly miss a lot through laughing so hard. Things barely pause for breath, which some might assume means a lot of the character development and depth of emotional catharsis is absent or minimal at best, but The Mitchells Vs The Machines is entirely driven by both character and emotion. The intangible element of family connection is the soul of the film, beautifully executed thanks to the whip-smart screenplay by Rianda and Rowe, threaded through a benign and formulaic technological apocalypse plotline (the film rips off I, Robot, or the more recent Next Gen, with utter impunity), with the key relationship between father and daughter one of sweet-tempered distance due to a widening generational gap. Rick doesn't understand Katie's preoccupation with her "movie making" – dude, she makes silly cat and dog videos on YouTube, don't worry about it – whilst Katie thinks that her father's apparent disinterest in her life is an insurmountable barrier to continued relational connection.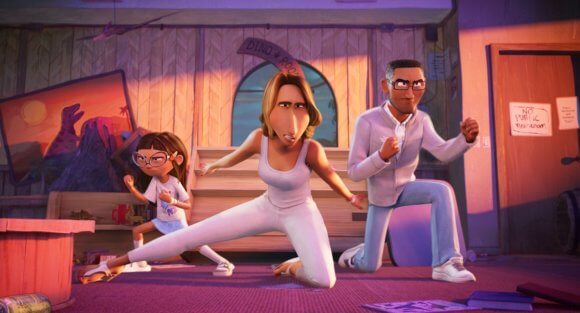 While you'd expect the voice cast to deliver superb performances – they do – the film's best element aside from the writing is the animation, which utilises a style and look I've never seen before. It's a far cry from the soft-edged work on Pixar or Disney fare these days, with the Sony Pictures Imageworks production using similar (but not the same) kind of visual aesthetic established in the 2015 Peanuts Movie, nudged into a more angular, highly energized, zany aesthetic filled with detail and depth. Honestly, it's as unique a Hollywood animation style as I've seen in a very long time, and it truly is a breath of fresh air. As I mentioned, the film's pacing is electrifying, with non-stop gags, crackling dialogue and plot twists galore, ramping up from the familial dynamic between Katie and her parents to the action-centric robot takeover apocalypse sequences that occur from about the second act. Greg Levitan's work keeping the balance between hilarious guffaws, meaningful character interplay and the frenetic plot on an even keel is wonderful, maximising the utter insanity of the story with the delicate connectedness to a degree the sheer speed at which things transpire might otherwise mitigate.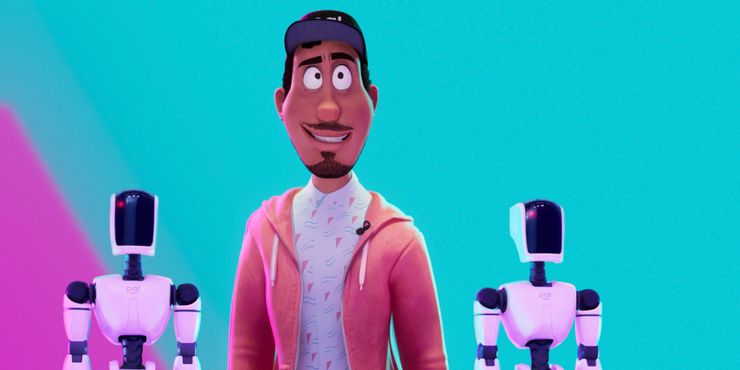 Admittedly I'm not the biggest fan of Danny McBride as an actor (I just don't find him funny in many of his comedic roles), his work here as Rick Mitchell is stellar, a chameleonic and affecting work that resonates with paternal truth and humanity. Rick's relationship with Katie is the films centerpiece and both he and Abbi Jacobsen (The Lego Ninjago Movie) have a aural chemistry of sorts, and both provide their respective characters with a heartfelt genuineness that permeates the screen. Maya Rudolph has some gut-busting moments as Katie's momma-bear mother, whilst Katie's brother, played by the director, feels similar to Dash from The Incredibles, and that's never a negative. Olivia Colman has a chance to finally overact as the film's version of Evil Siri and that uppity, snickerty accent works wonders for the part. A sprinkling of star power with John Legend and Chrissie Tiegen playing Insta-celeb parents and Conan O'Brien as a malevolent super=soldier robot make for more minor amusement but with the dazzling animation, potent editing and blistering story points punctuating every spare second, there's very few moments of quiet to draw breath and contemplate the film's weaknesses. Quite simply, I couldn't spot any.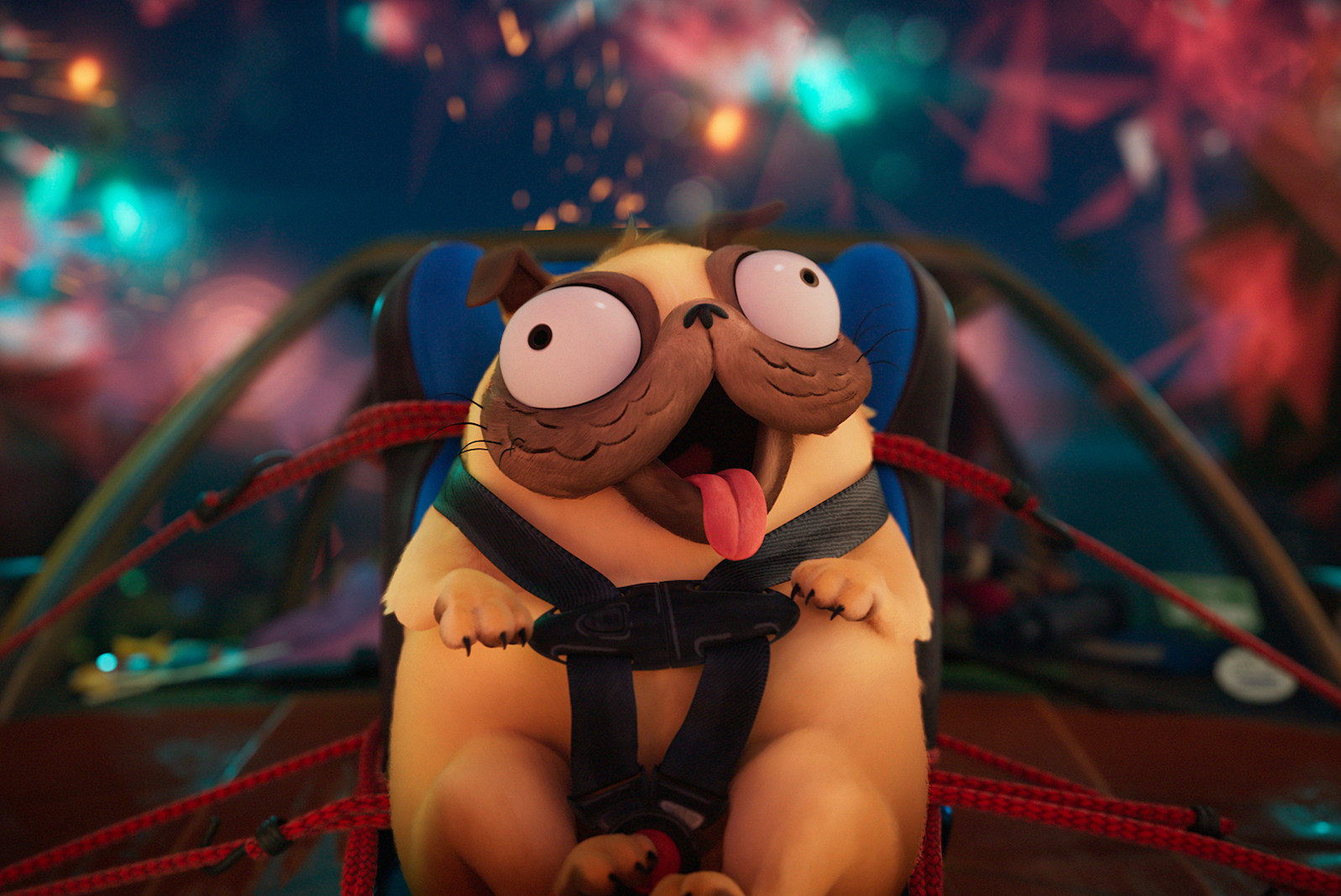 It's a shame this film is stuck buried on Netflix, because there's every chance it will never find a wide audience when it's hidden by an avalanche of dreck. Given the platform's refusal to adequately advertise its content, I hadn't even herd of it until word started to spread on Twitter that it was, you know, a Good Film. Along with literally everyone else who's seen it, I can absolutely recommend The Mitchells Vs The Machines as a sterling, A-grade, hugely entertaining piece of pop-culture-referencing moviemaking. It's hilarious, joyous, euphoric, and feel-good to the point you almost can't quite believe it exists. I simply cannot recommend it highly enough. It's fantastic.
Who wrote this?