Movie Review – Jim & Andy: The Great Beyond

Principal Cast As Themselves: Jim Carrey, Milos Foreman, Danny DeVito, Peter Bonerz, Paul Giamatti, Ron Meyer, George Shapiro, Judd Hirsch, Carol Kane, Bill Corso, Stacey Sher, Angela Jones, Bob Zmuda, Carol Kaufman, Gerry Becker, Jerry Lawler, Lynne Margulies, Courtney Love, Michael Stipe, Hugh Hefner, John Lovitz, Andy Dick.
Synopsis: A behind-the-scenes look at how Jim Carrey adopted the persona of idiosyncratic comedian Andy Kaufman on the set of Man on the Moon (1999).
********
I remember coming out of the theatre in 1999 wondering what I'd just seen. A film starring the then highest-grossing and most commercially successful comedian in Hollywood at the time, Jim Carrey, had just flummoxed me. It was directed by a man I had the utmost respect for, given he'd previously helmed both Amadeus (a personal favourite) and One Flew Over The Cuckoo's Nest, so I was expecting great things from Milos Foreman at the time. Man On The Moon, a dramatic almost-comedy about the life of controversial American comic Andy Kaufman, presented Jim Carrey in a way I'd never seen before: entirely unfunny. Not only didn't I like the film, I outright hated it, suggesting it was (at that point) one of the worst films I'd ever seen. I thought Carrey was excellent in it, but I didn't enjoy the representation of Kaufman's comedic style nor the manner in which it attempted to portray him. It did, however, feature a cool REM song as the title track, so there was that.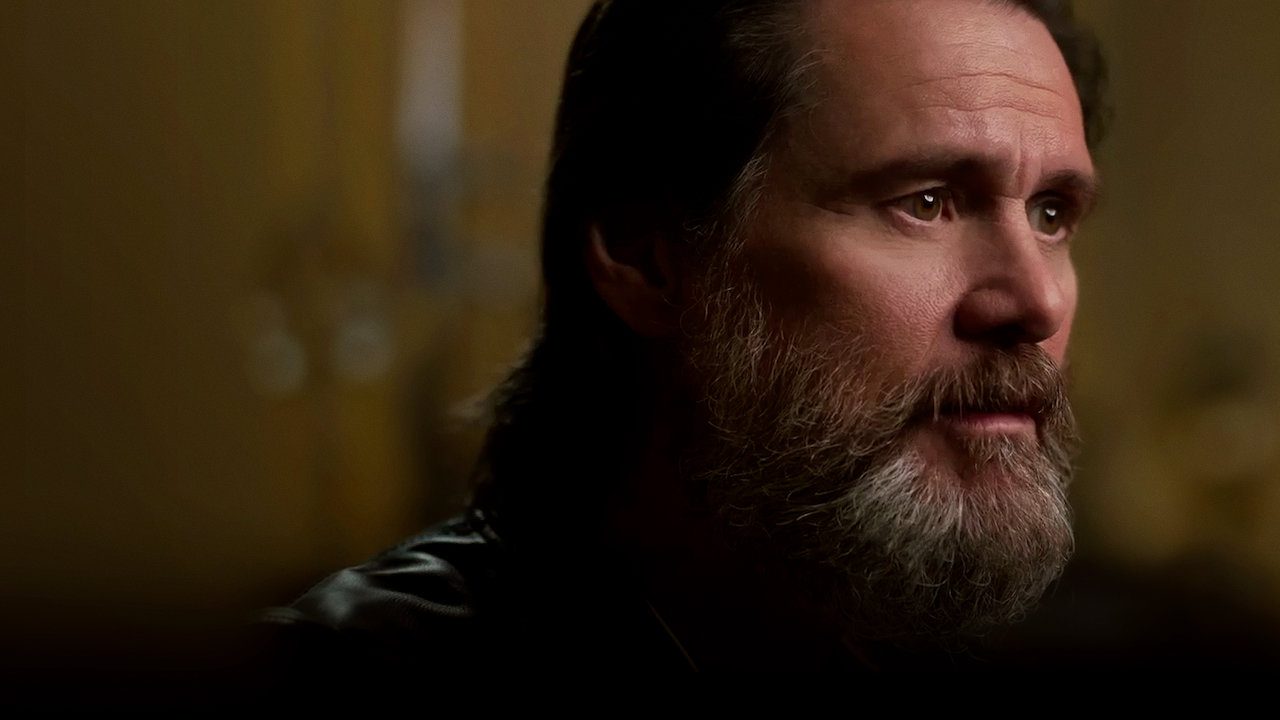 What I wasn't aware of at the time was that the film was a notoriously difficult shoot, with star Jim Carrey practically going cuckoo-nuts to bring the role of Kaufman to life: the actor spent the film's entire production pretending he was Andy Kaufman, asking the crew and fellow cast to call him that whenever he was on-set or off, and his belligerence and behind-the-scenes antics (some might say practical jokes) put a lot of people offside with the then comedy superstar. Keep in mind, Carrey was coming off a string of successful box-office hits, including Ace Ventura: Pet Detective, The Mask, Dumb and Dumber, and the critically acclaimed Liar Liar and The Truman Show, before he landed Man On The Moon onto unsuspecting audiences.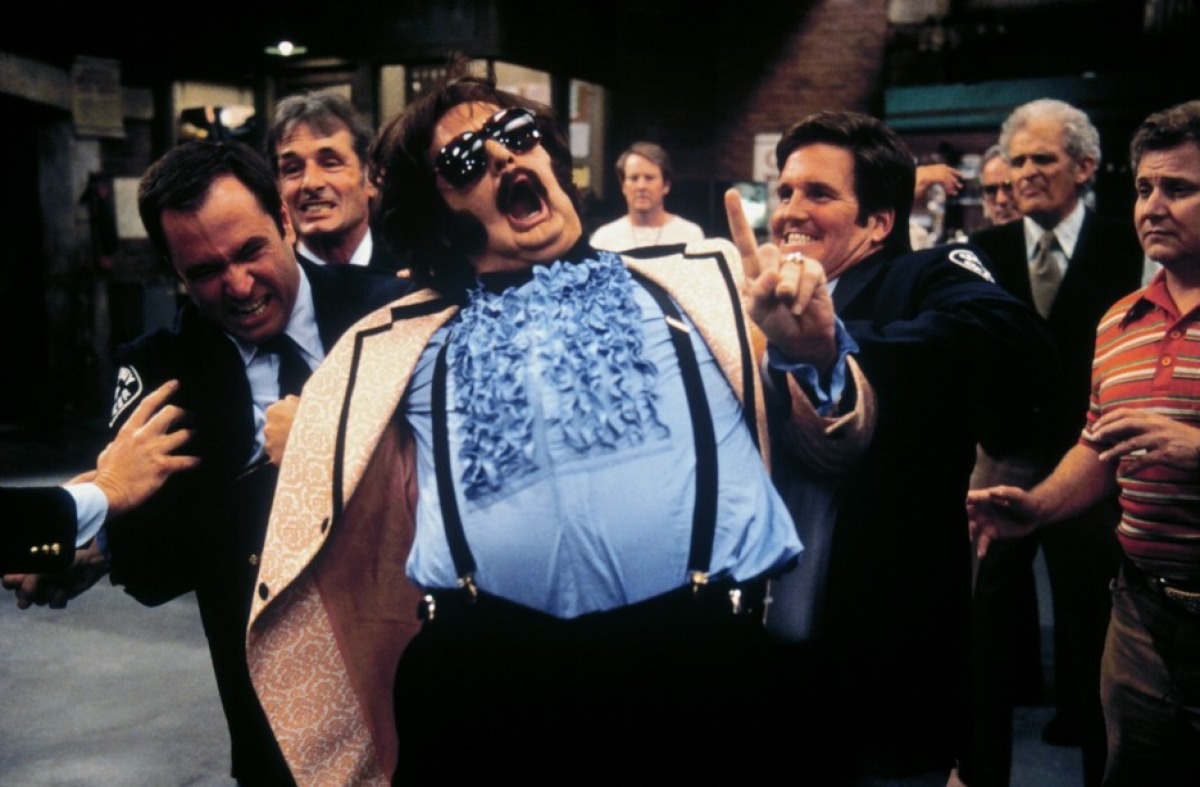 Jim & Andy: The Great Beyond is a documentary featuring behind-the-scenes footage shot during the film's production at the request of Carrey himself, which Universal ensured never saw the light of day at the time, all of which portrays Carrey's performance and behaviour to those around him as nothing short of repellent. Andy Kaufman, who passed away in 1984 aged just 35, was a rebellious, convention-shattering comedian whose work I've failed to appreciate in any way other than negative, and Man On The Moon remains an abhorrent experience to me despite the wonderful on-screen performances, but Jim Carrey's honest, perplexed examination of his own descent into madness is worthy of the great film-about-a-film lexicon. Modern-day Carrey looks back and dissects what he did, what he put Foreman and the film's cast through, and how his complete "method" inhabitation of Kaufman's persona wrought such a fractured and captivating story. The archival footage is truly warts-and-all, with Carrey coming off the worst by far, and he makes no apologies for what he did so long as it delivered great art (that's disputable, I must say, but hey, it's his opinion) but he's abetted by Kaufman's real-life working collaborator Bob Zmuda (who plays himself) to cause maximum confusion and havoc on the set.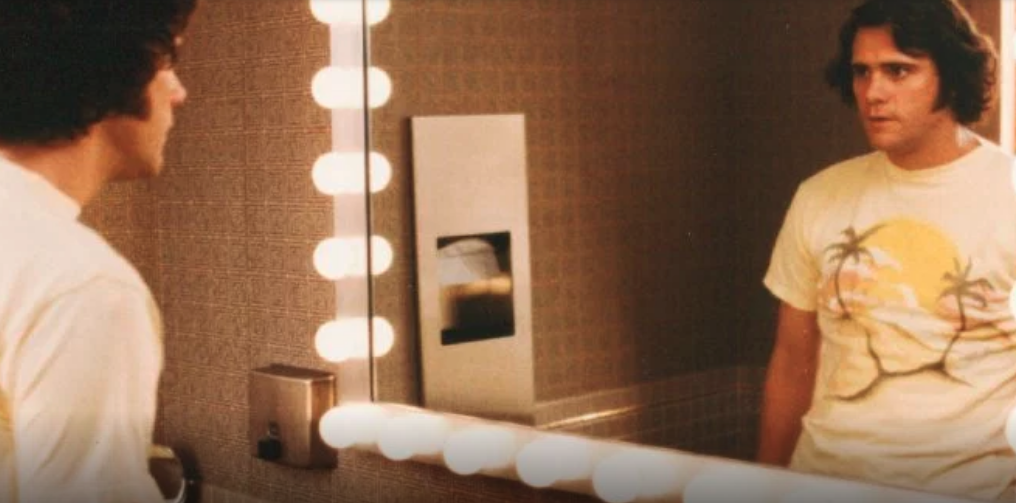 You do get the sense that Carrey both regrets the experience of making the film – at one point he described meeting director Michel Gondry for a role in Eternal Sunshine Of The Spotless Mind after filming Man On The Moon, to which the director called him "beautifully broken" – and to some degree Carrey seems to remain so even now, his weary face bleakly aware of the toll filming Man On The Moon took. He waxes philosophical and regales us with some complexity of his family life and how that formed his own sense of comedy and drama, and how he used that to deliver Kaufman's coup de grace screen role, and Jim & Andy benefits greatly from the benefit of hindsight. For most of it I just sat there gobsmacked that a major studio could let one actor upend a film production in such a manner, but Carrey was the most powerful man in the industry at that time so….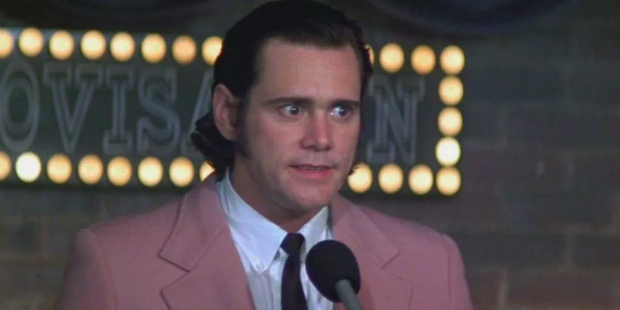 Jim & Andy: The Great Beyond is a great documentary about the making of a film I didn't enjoy in such a way that I almost want to go back and reappraise both it and my feelings about it. Maybe I will, as I let this film sit with me for a while. Kaufman was a love-him or hate-him kind of comic (I disliked his style, that's for sure) and Carrey's performance in Man On The Moon was certainly worthy of some attention. The rumours and gossip about how problematic he was on the set never quite grasped the true enormity of what he put his director, crew and castmates through, the total insanity of that production laid bare by this staggeringly honest retrospective. Definitely worth a look.
Who wrote this?