Movie Review – Dark Waters (2019)

Principal Cast : Mark Ruffalo, Anne Hathaway, Tim Robbins, Bill Camp, Victor Garber, Mare Winningham, Bill Pullman, William Jackson Harper, Louisa Krause.
Synopsis: A corporate defense attorney takes on an environmental lawsuit against a chemical company that exposes a lengthy history of pollution.
********
Make no mistake: Dark Waters is very much a remake of Erin Brockovich, only without the boobs, Ed. Mark Ruffalo, now no longer assigned Avengers duty, produces and stars in this gritty true story about the legal battle with chemical manufacturer DuPont, who were accused of knowingly poisoning a small community in West Virginia via dumping of toxic substances close to a major water supply. The torn-from-the-headlines acuity and relative recency of the lawsuit makes for compelling viewing, even if Dark Waters' melancholy tone and depressing, almost smothering sense of hopelessness threaten to overwhelm the less dedicated viewer. It's a riveting film, but one that seems to move to swiftly over the details of the case for some reason, and it does lack a truly euphoric conclusion (it ends with a bunch of title cards, meh); it will reward the intelligence and make anybody truly angry, and is well worth a look.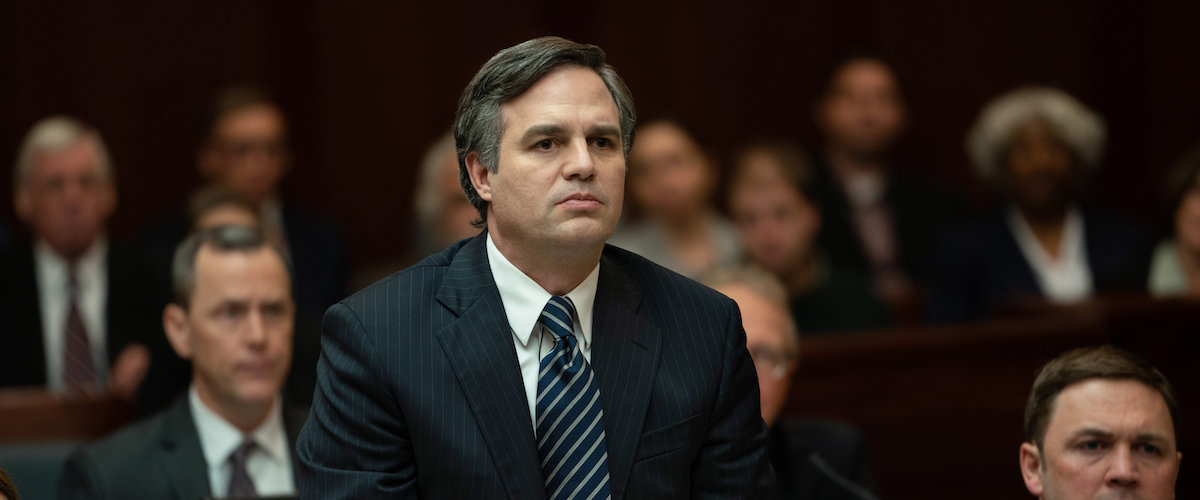 Ruffalo plays corporate defence lawyer Robert Bilott, working at prestigious Cincinnati law firm Taft, Stettinius & Hollister. After he is asked to investigate a number of unexplained animal deaths in nearby Parkersberg, West Virginia, he connects the problems haunting the town with the town's largest employer, multi-national chemical corporation DuPont, and an apparent increase in toxicity in the local water supply, with hitherto unknown traces of poisonous substances causing cancers, birth defects and eventual death in herds of cows and other animals, as well as an increase in human health issues. Angering both DuPont's local attorney Phil Donnelly (Victor Garber), his own boss Tom Terp (Tim Robbins), and even his long-suffering wife Sarah (Anne Hathaway), Bilott pursues the case to its inevitably soul-crushing conclusion, as DuPont is revealed to have knowingly tired to cover up the chemical leakage into the town's water and cause the disastrous effects it does.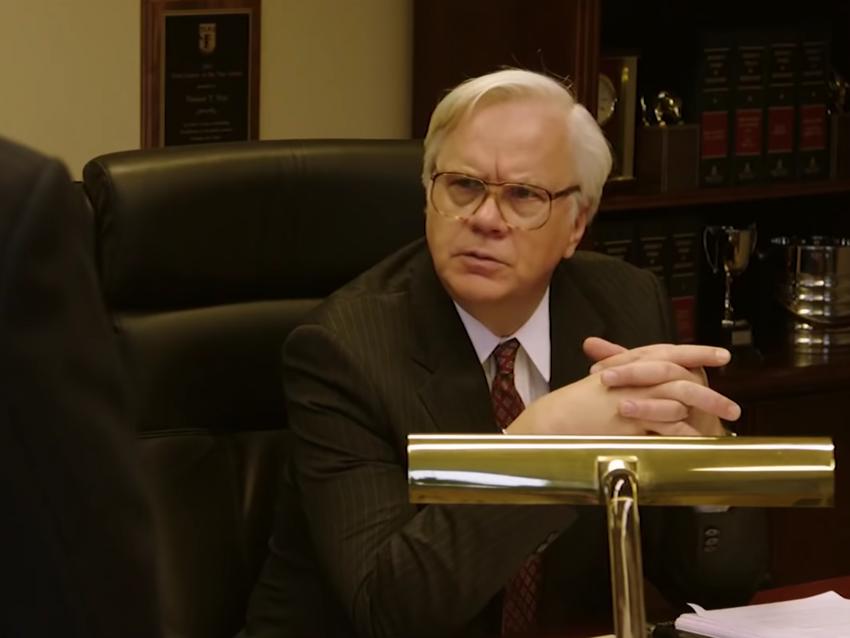 I was being a touch facetious with respect to Dark Waters' similarity to Steven Soderberg's 2000-era law drama. I mean, it is basically the same plot with the names changed and a far more subdued performance by Mark Ruffalo than Julia Roberts ever delivered, but whereas Erin Brockovich tackled this serious issue with a degree of levity and grace amid the human carnage it involved, Dark Waters remains solidly inside the dank, monotone dreariness of supreme corporate malfeasance. Directed by eccentric filmmaker Todd Haynes (Far From Heaven, I'm Not There, Carol), Dark Water is constantly reminding us that it is a captial-S serious film, a Film Of Great Importance and don't you forget it, buddy. Ruffalo plays Bilott like he's always half a step away from total vagrancy, co-star Anne Hathaway tries desperately to bulk up the incredibly underwritten wife role and almost succeeds, while Tim Robbins, as Bilott's law firm boss, and Victor Garber, as DuPont's pit bull attorney, offer some great texture to this compelling human story, but it's easily Bill Camp, as the stoic and desperate farmer Wilbur Tennant, whose cows have all died from poisoning, who steals the show. Camp's turn is both antagonistic and overflowing with pathos, a man with nothing hoping for something, anything, against the behemoth DuPont and its influence, and had the film stuck with him a lot more throughout, rather than consigning him to a mere footnote later in the film, I think a deeper emotional resonance would have been achieved.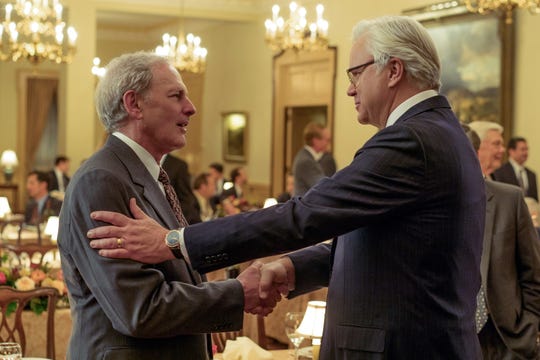 The plot is jaw-droppingly unbelievable: that a major corporation thought it could get away with dropping drums and drums of toxic poisonous substances in landfill, which would subsequently leak into the nearby river, as a byproduct of their Teflon manufacturing, baffles me. It angers me, and Dark Waters should anger you. Thankfully, bullish Robert Bilott perseveres with the case against DuPont in spite of extreme prejudice against both he and those he's representing, and it strikes me that had he not had his interest piqued by a truckload of Wilbur's VHS tapes of his animals' demise DuPont may have actually gotten away with it. The film strikes a solemn tone with its by-the-book potted history of the actual case, a timeline of disinterest, personal sacrifice and eventual victory (the case concluded only a few years ago, making it even more prescient for its relevancy) and the script by Matthew Carnahan and Mario Correa, based on a New York Times article by Nathaniel Rich, balances the human pathos with the legal minutiae with a sense of grace within its astoundingly oppressive sense of despair.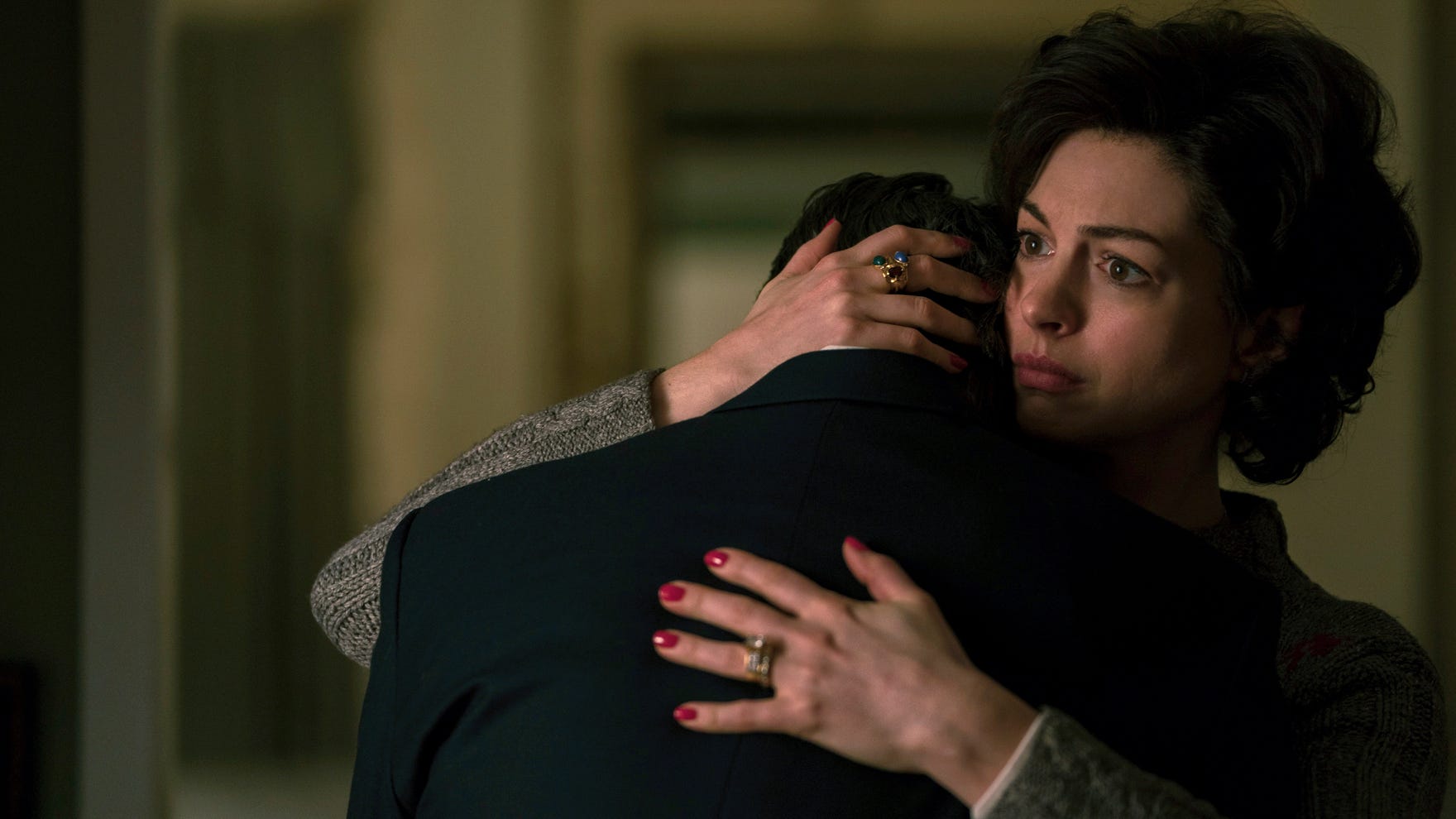 Dark Waters, as its title might indicate, isn't a film of hope. It's a film of glacial legal wrangling, and by goodness is it a tough one to get through. Not tough because it's a bad story or poorly made, but because Todd Haynes' refuses to allow us to believe Bilott could actually win against such a large corporation, one with seemingly endless finances to battle. Haynes smothers his film in stained orange and oppressive blue hues, a dank and fractious visual style that makes "enjoying" the film a really hard ask. The cinematography is gritty and urban, like a veneer of opaque concrete across the lens reducing the wonderful West Virginian landscapes to hellish nightmare vistas and the offices of Billot's law firm to tawny poo-coloured refuges from the omnipresent tonal suffocation. For some reason, the film even ends on a hopeless tone, reducing the expected "victorious court case" moment to a series of explanatory title cards right towards the end. I mean, c'mon, I sat through this just to have to read Bilott's case file? I don't get to share the feeling of joy when justice is served? Nope, you get nothing but title cards.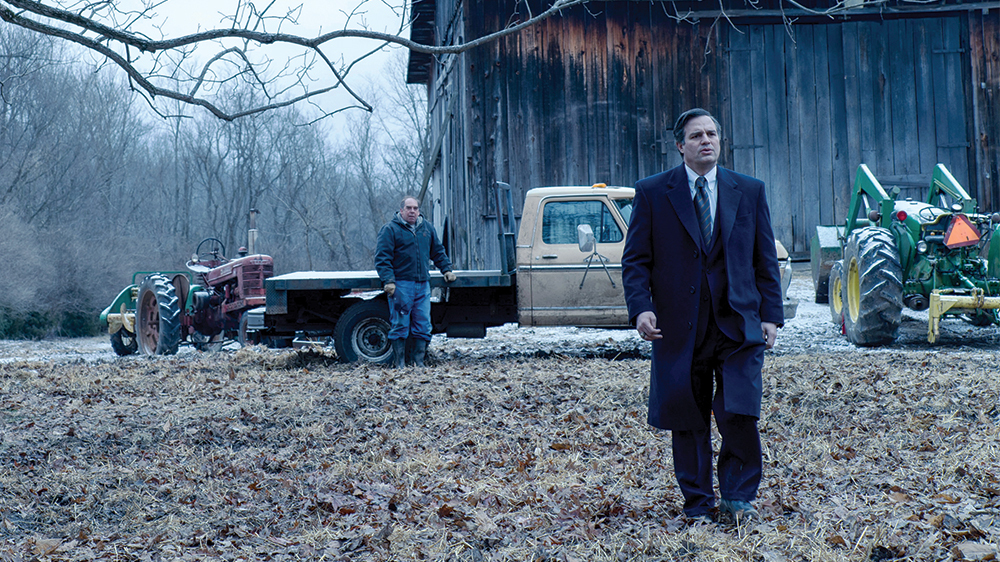 If the similarities between Dark Waters and Erin Brockovich don't make you pause and reconsider America's chemical and corporate governance laws are entirely ineffective, nothing will. Dark Waters treads the same ground as we've seen before and not in an always endearing or different enough light to escape the gargantuan shadow Soderberg's masterpiece casts across this subgenre of movie, but it's a resoundingly well made, if nigh impenetrably drab and desolate, storytelling experience. Worth a look but will be hard to justify revisiting.
Who wrote this?