Movie Review – Becoming Bond

Principal Cast : George Lazenby, Josh Lawson, Kassandra Clementi, Teressa Liane, Nathan Lovejoy, Jane Seymour, Jeff Garlin, Jake Johnson, Dana Carvey.
Synopsis: The stranger-than-fiction true story of George Lazenby, a poor Australian car mechanic who, through an unbelievable set of circumstances, landed the role of James Bond in On Her Majesty's Secret Service, despite having never acted a day in his life.
********
Within Australia, the story of George Lazenby is fairly well known. The man who played legendary British superspy in his only big-screen outing, Lazenby famously quit the role to go off and do other things, effectively throwing away a career as a bona fide movie star for… what? In the dramatised documentary Becoming Bond, Lazenby answers those question and more, facing the camera and retelling his life story from a young lad in rural Australia to stumbling half-assed into the most famous screen role of the 20th Century to walking away from it all almost immediately afterwards. Told in both interview and reenactment style, mixed in with archival footage of the day, Becoming Bond is a hilarious, meandering, enthralling 90 minutes with a true raconteur and a terrific ensemble cast, well worth the time and certainly worth the interest.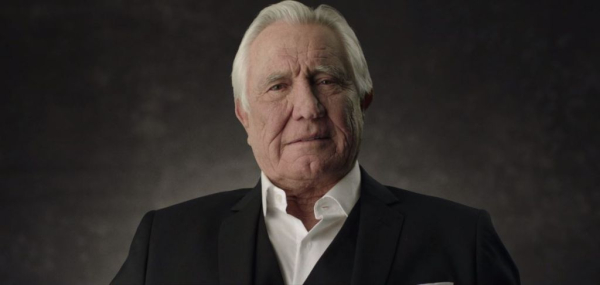 Synopsis courtesy Wikipedia: Becoming Bond tells the stranger-than-fiction true story of George Lazenby (played in reenactments by Aussie screen icon Josh Lawson), a poor Australian car mechanic who, through an unbelievable set of circumstances, landed the role of James Bond in On Her Majesty's Secret Service, despite having never acted a day in his life. Then after being offered the next seven Bond films and a $1 million signing bonus, he turned it all down.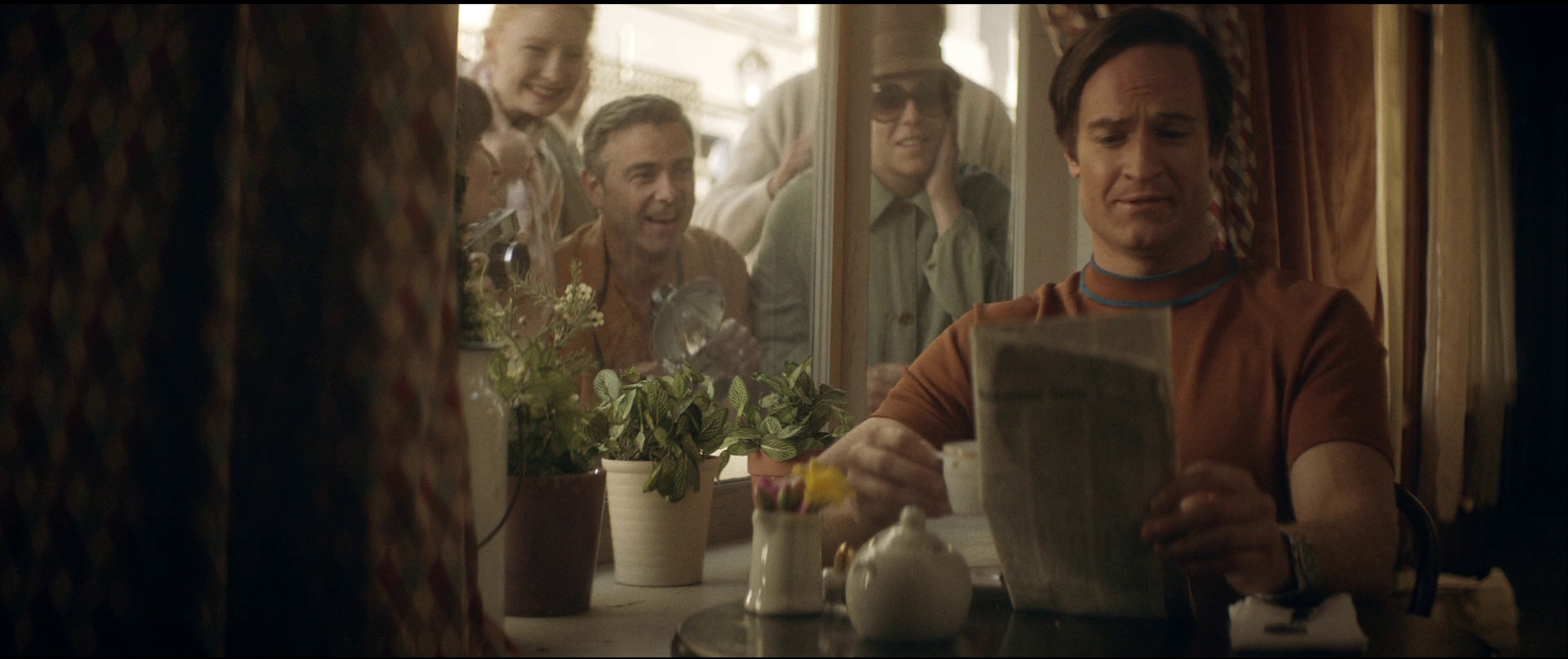 Although known by many, the story of Lazenby's absurd career as a car salesman, male model, superstar spy and eventual punchline is one to remember. Lazenby, 76 at the time of recording his interview for this film in 2017, gives us a pretty amazing recount of his life from childhood – where due to illness was left with a quarter of a kidney and given no chance of living beyond the age of 12 – through his teenage years and into adult hood, where he follows the girl of his dreams, Belinda (a luminous Kassandra Clementi) to London where he stumbles into the role of a lifetime. It's an engaging watch, this film, with Lazenby's gregarious pub-meal recount of his life veering between uproariously ocker-Australian and larrakin upstart, and the film is often gut-bustingly funny. It's all helped by the casting of Josh Lawson as the younger Lazenby, the actor personifying the laid-back ignorant Australian kid thrust into a world of glamour after being scouted by a modelling agency after selling used cars in Britain. Alongside Lawson and Clementi, director Josh Greenbaum has assembled a hugely enjoyable ensemble to represent the various notable players in Lazenby's meteoric trajectory, including Jane Seymour as his British agent, Jeff Garlin as film producer Harry Saltzman, and minor cameos to Jake Johnson and Dana Carvey alongside the Australian and British cast within the film.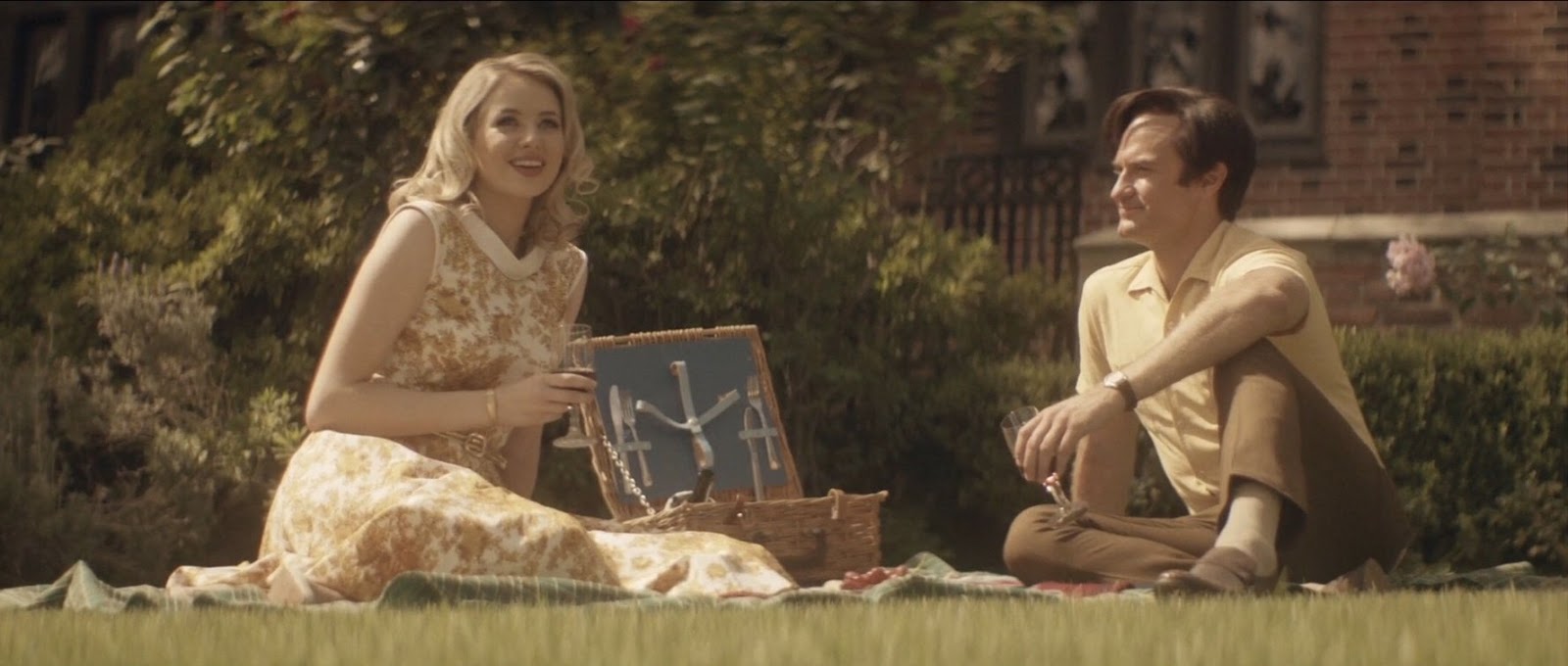 One part romance, one part unbelievable campfire story, Becoming Bond of course takes us through the heady days of Lazenby's incredible "get" of taking over from Sean Connery as screen icon James Bond (it's what you're watching for anyway, right?), in the one and only film he'd appear in, and into the "why" of why he effectively turned his back on a fortune (the reason is far more benign than you might imagine, if you're not familiar with the story). Lazenby shows deep humanity and regret at some of his life choices along the way (but leaving Bond isn't among them). It's a real honest account of his life, one most of us would absolutely kill for and perhaps resent Lazenby for throwing away, but in his defence (and to his credit) he admitted his disinterest in that lifestyle perhaps makes him a better man and human than he could ever be as the unflappable Bond. You really get to know Lazenby through his story, and appreciate what he had, how he had it, and why he walked away when he did.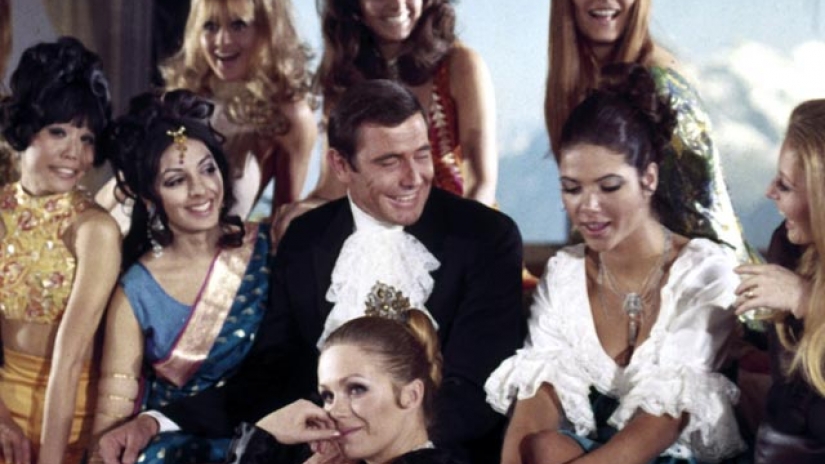 Becoming Bond is essential viewing for the Bond completist, but also makes for a rewarding watch even if you've never seen a franchise entry. It's a story about a simple guy who just wanted to have fun, and although at times plays up the absurdly coincidental and serendipitous nature of Lazenby's drug-fuelled, sex-crazed shenanigans a tad too much, the film remains an easily accessible account of how even the Everyman among us can have a shot at the top if he wants to. Becoming Bond is brilliant, and I had a blast.
Who wrote this?