Movie Review – Angry Birds Movie, The

Principal Cast : Jason Sudeikis, Josh Gad, Danny McBride, Maya Rudolph, Kate McKinnon, Sean Pennm Keegan-Michael Key, Bill Hader, Peter Dinklage, Blake Shelton, Tituss Burgess, Billy Eichner, Hannibal Buress, Josh Robert Thompson.
Synopsis: When an island populated by happy, flightless birds is visited by mysterious green piggies, it's up to three unlikely outcasts – Red, Chuck and Bomb – to figure out what the pigs are up to.
********
As a film based on a hugely popular phone app, The Angry Birds Movie has no right being as hilarious as it turns out to be. With the distance between the film's genesis and today only lengthening, an appraisal of the film purely on its merits surprisingly finds me embracing its manic brand of humour and off-the-wall premise and having an absolute blast with it. In an industry mining every possible IP for content – films such as The Emoji Movie and Battleship are based on far less compelling concepts – there's a sense of macabre fascination with watching Hollywood's finest filmmakers attempt to give us a story and characters worthy of plunking down our hard-earned cash to witness. I admit, I've never played the original game on which the film is based, so I'm unfamiliar with a lot of the in-jokes no doubt thrown at the screen to gaping audiences, but in and of itself I find myself chuckling away with the gags and harmless violent fun to be had with this zany, deftly animated escapade.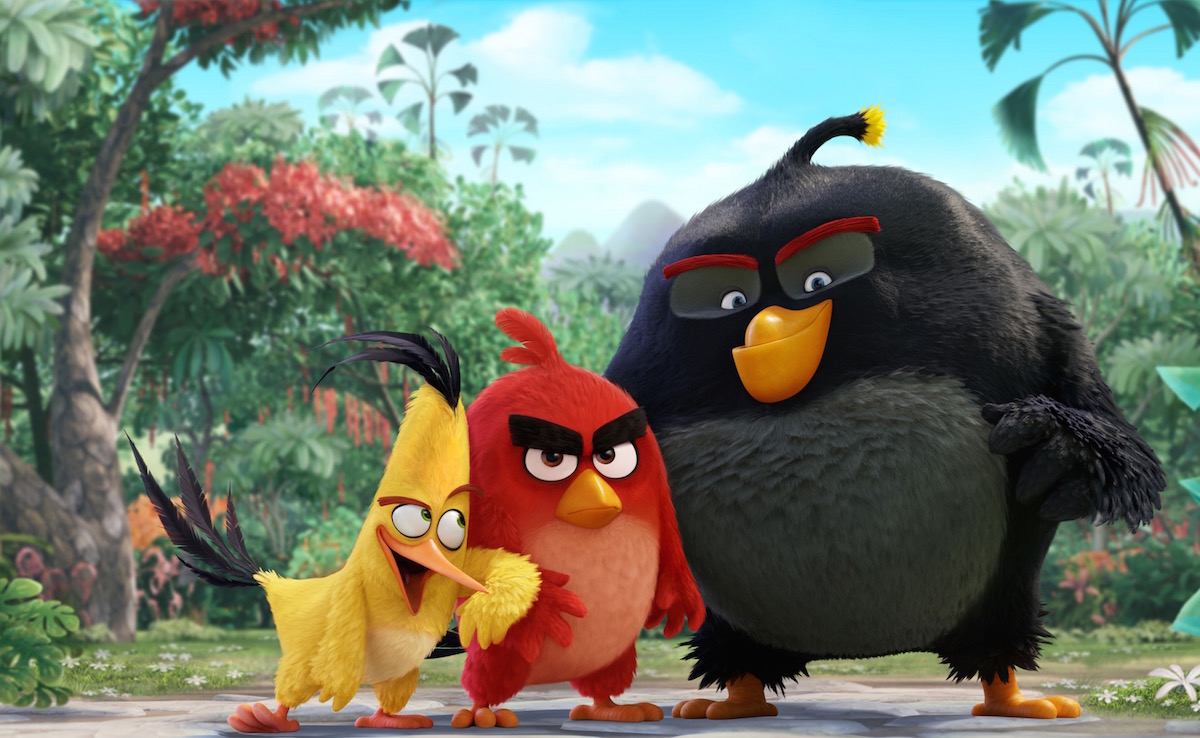 On an isolated island in the ocean, a community of flightless birds live in relative peace and harmony, save one: Red (Jason Sudeikis), an outcast with anger management issues. When a boat carrying green pigs, led by King Leonard (Bill Hader) arrives at the island to attempt to be friends with the birds, Red is suspicious, and tries to uncover the pigs' true motivations. Together with friends Bomb (Danny McBride) and Chuck (Josh Gad), Red soon learns that the Piggies plan to steal all the island's bird eggs and return to their own distant island to feast!
As I've matured physically, I like to think I've also matured intellectually. It's becoming painfully obvious that this hasn't happened: I loved The Angry Birds Movie. Despite an aversion to films based on virtually nothing intelligent – it's a f*cking game you play on your phone, for Pete's sake! – this movie is actually pretty entertaining, offering scatalogical comedy and a very shallow application of overcoming one's anger issues within the brightly hued and deftly animated figures. It's no Pixar effort, make note, and the story is obviously paper-thin, but where deficits in concept arise the filmmakers, led by directors Chris Kaytis (a longtime Disney animation alum as far back as Pocahontas) and Fergal Reilly (a longtime Disney and Sony Animation stalwart whose credits include Hotel Transylvania and Cloudy With A Chance Of Meatballs) provide an avalanche of jokes, innuendo, adult references (spot the brief homage to Kubrick's The Shining) to ensure you're not thinking about checking your phone whilst watching. It's a film with little purpose other than to entertain the kids, keep the adults guffawing where possible, and wasting 90 minutes of your day in the most undemanding and goofy manner possible.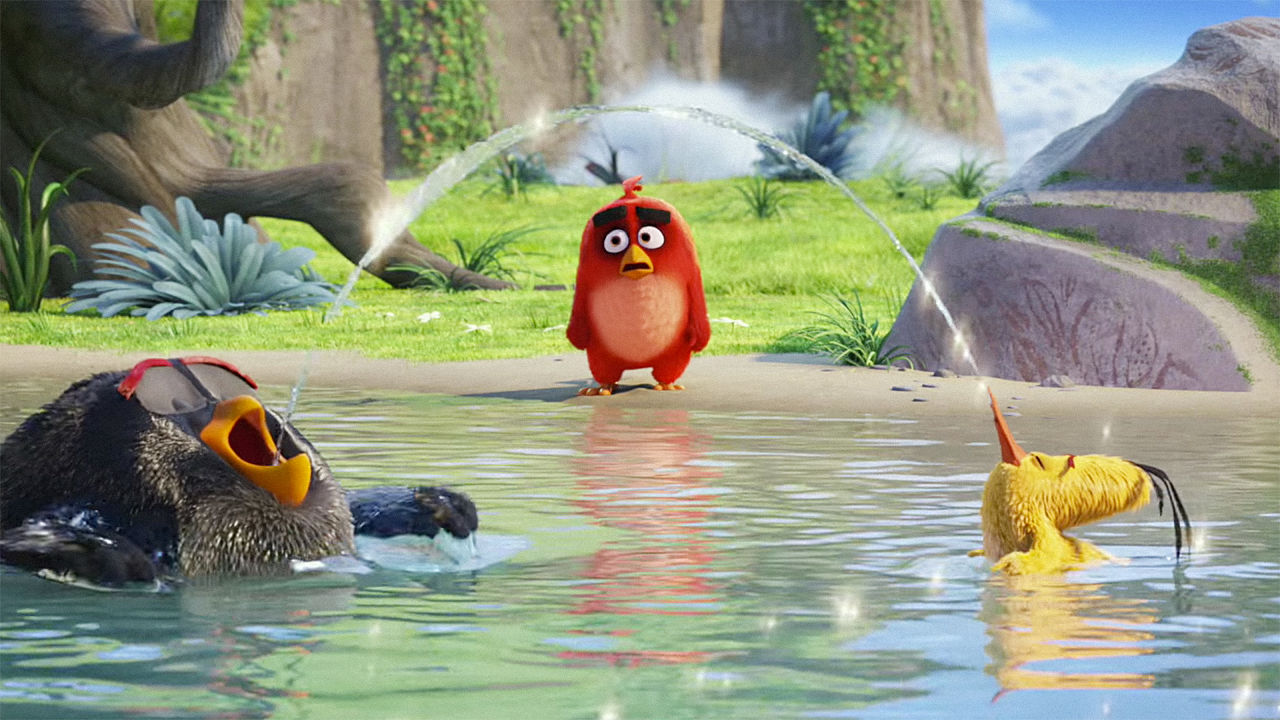 The film's chief assets are the bright and bubbly animation, which is packed to the brim with detail and little deft touches of humour, some of which is eye-rollingly obvious and some, weirdly, which is actually pretty clever. The design of the birds, the pigs, and their respective worlds isn't too far from how you'd imagine them seeing the original game design in play. There's a kooky, Looney Toons-inspired sense of gravitational dexterity here, where physics and real-world believability are absent and in their place comes animated insanity. The animation, while stylised to reflect the absurdity of the premise, is a delight to behold and will most definitely keep the kids enthralled. A lot of the film's gags are hidden within backgrounds and at the edge of frame (a lot of background characters doing silly things, for example, is a highlight of multiple rewatches) so you'll need to pay attention to get them all.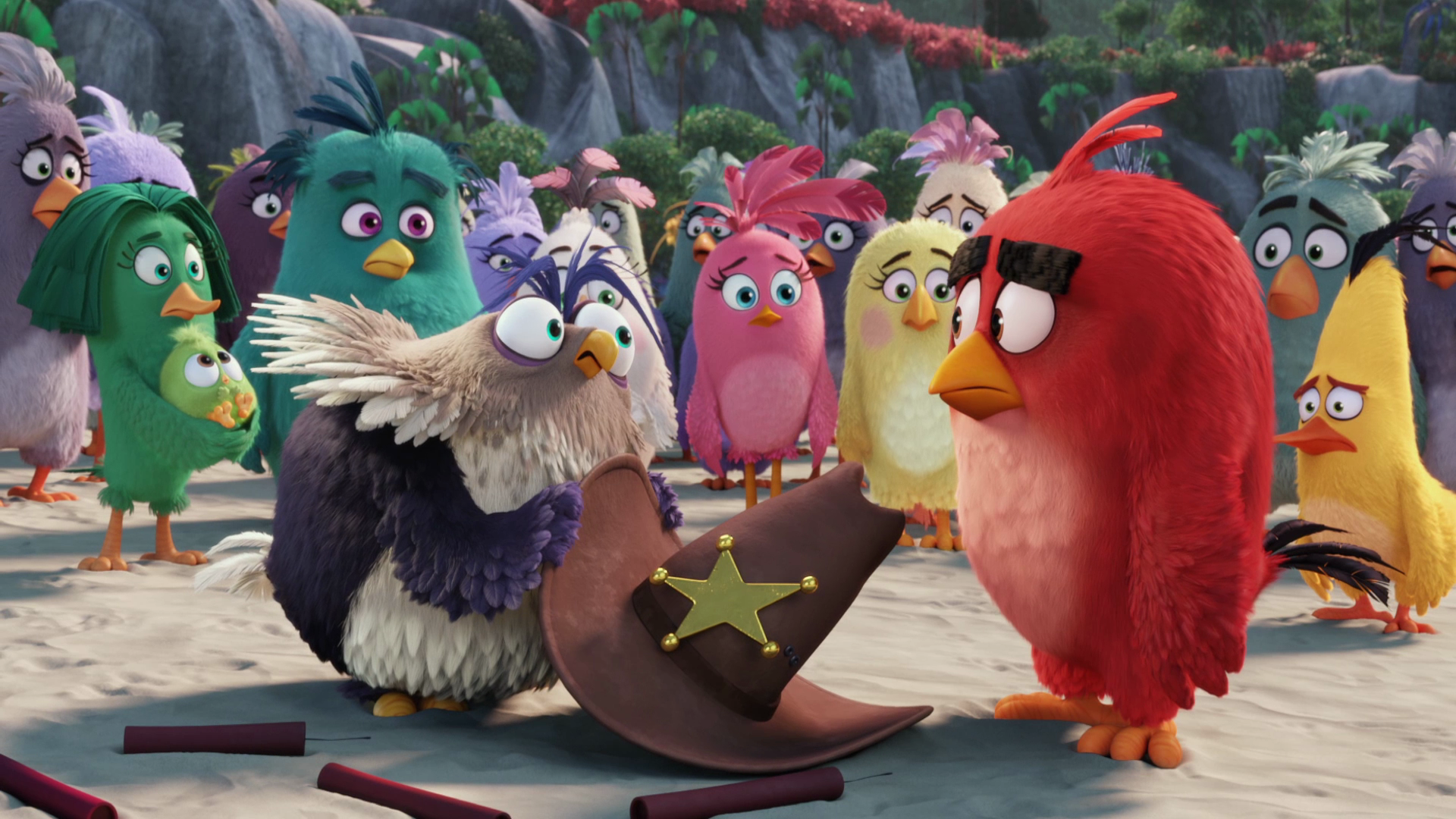 The characters in the film are unremarkable but witty, with Sudeikis' Red the focus with his enormous eyebrows and continued sarcasm to events transpiring around him. The plot is patently ridiculous, mirroring the concept of the original game and fleshing it out with a bevvy of supporting characters that serve only the plot, and the voice talent assembled is actually really decent. Sudeikis is hilarious as Red, Josh Gad's velocity-inspired Chuck highlight's the actor's turn of phrase, and Danny McBride's Bomb, who explodes when under pressure, is just great. Bill Hader's turn as the truculent King Leonard is typically cartoonish, offering the film a villain as farcical and campy as the premise might presume. Smaller roles to Maya Rudolph and Kate McKinnon, as well as a fantastic Peter Dinklage as Mighty Eagle, the hilarious (yet unseen) overlord of Bird Island, bulk out this great ensemble, and the dialogue work in the film is pitch perfect. Sharp-eared viewers may recognise Tony Hale, Blake Shelton, Billy Eichner and Jillian Bell among the various performers working here; the jokes and sidebar comments offered come thick and fast, most working well although there's a couple of howlers in the mix.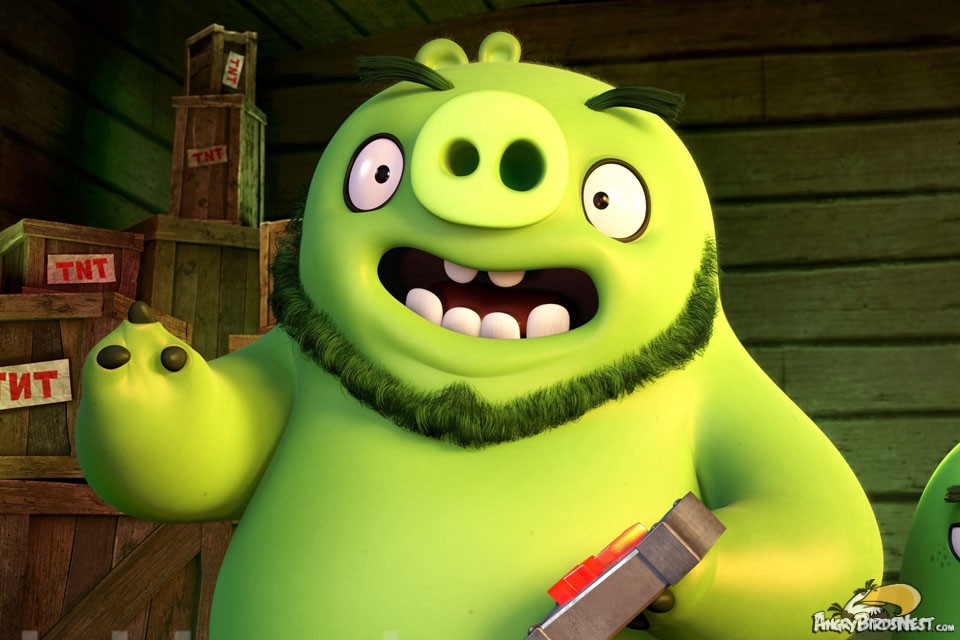 The Angry Birds Movie doesn't deserve a lot of the hate directed at it: in spite of where it originates, the film's enjoyable wit and absurd concepts work well, with a sparkling screenplay of verbal entendres and that amusing non-sequitur style American comedy has honed to perfection. Kids will delight at the silliness of it all, adults will appreciate the subtle humour layered within, and while the subtext of anger and friendship isn't the most obvious thing the film has going for it, it's pleasantly diverting and entirely undemanding for the entire 90-odd minutes you waste with it. Splendidly animated, my bias against this franchise is unwarranted: The Angry Birds Movie is a delight.
Who wrote this?