Movie Review – Thin Man, The

Principal Cast : William Powell, Myrna Loy, Maureen O'Sullivan, Nat Pendleton, Minna Gombell, Porter Hall, Henry Wadsworth, William Henry, Harold Huber, Cesar Romero, Natalie Moorhead, Edward Brophy, Edward Ellis, Cyril Thornton, Skippy the Dog.
Synopsis: Former detective Nick Charles and his wealthy wife Nora investigate a murder case, mostly for the fun of it.
********
A sublime murder mystery whodunnit, The Thin Man delivers terrific old-school verbal sparring and a really great mystery element amidst the sparkling chemistry between stars William Powell and Myrna Loy. A massive success at the time it came along in 1934, snagging well over a million dollars at the world-wide box office, and spawning no fewer than five subsequent sequels, The Thin Man revels in the electricity between Powell and Loy as a couple of well-to-do sleuths aiding the New York City police in ascertaining the kill at large in the case of a missing father and a whole load of valuable bearer bonds. The screenplay is the real star of the film, with scene after scene of rat-a-tat dialogue delivered with the gusto, panache and sense of fun only the best of Hollywood can deliver.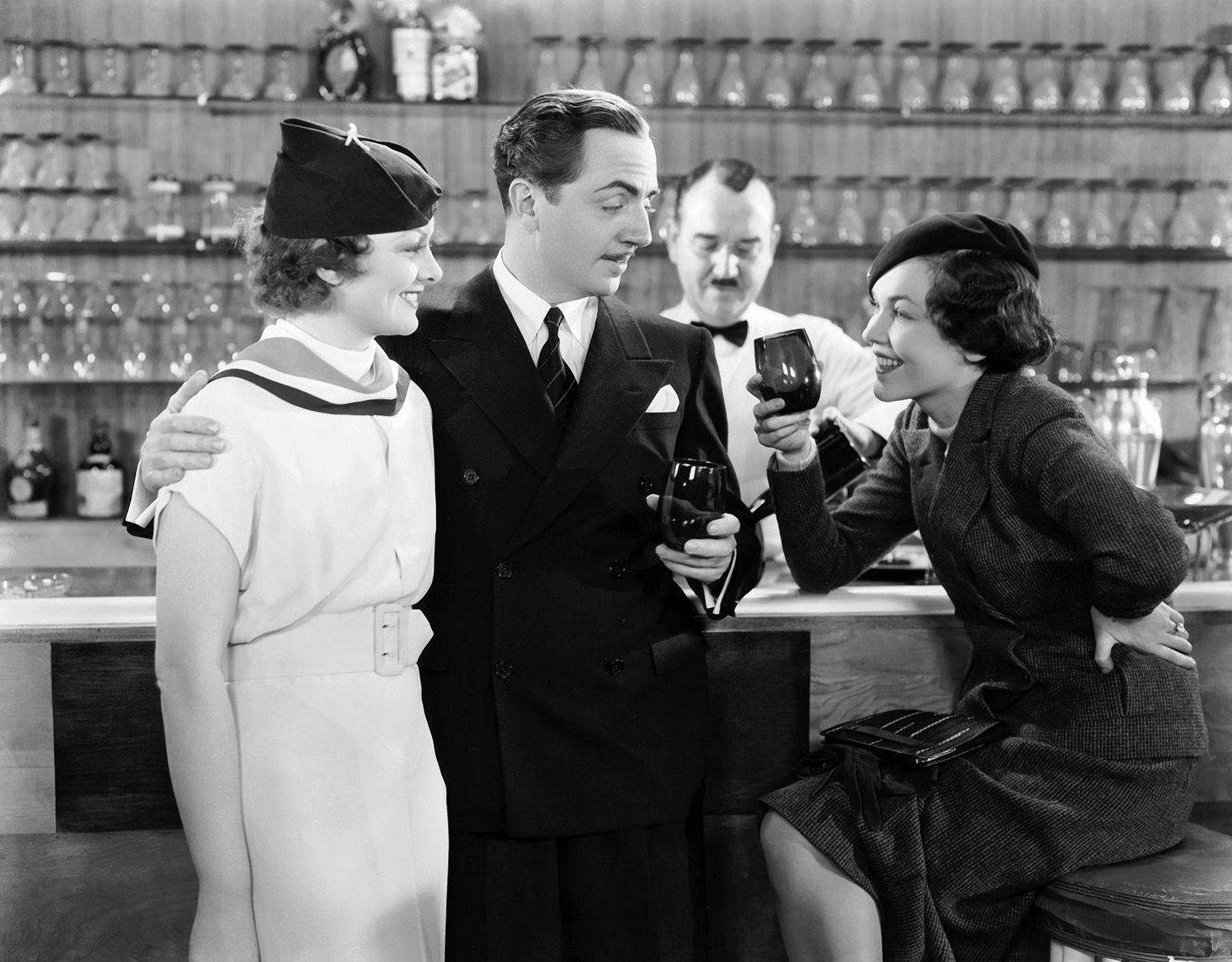 Synopsis courtesy Wikipedia:  Nick Charles (William Powell), a retired detective, and his wife Nora (Myrna Loy) are attempting to settle down. They are based in San Francisco but decide to spend the Christmas holidays in New York. There, Nick is pressed back into service by Dorothy Wynant (Maureen O'Sullivan), a young woman whose father, Clyde (Edward Ellis), was an old client of Nick's. Clyde, the title's "thin man", was supposed to be on a secret business trip and promised to be home before his daughter's wedding, but has mysteriously vanished. She convinces Nick to take the case, much to the amusement of his socialite wife. It starts out as a missing person case, but when Julia Wolf (Natalie Moorhead), Clyde's former secretary and love interest, is found dead, evidence points to Clyde as the prime suspect. Dorothy refuses to believe that her father is guilty. The detective uncovers clues and eventually solves the mystery of the disappearance.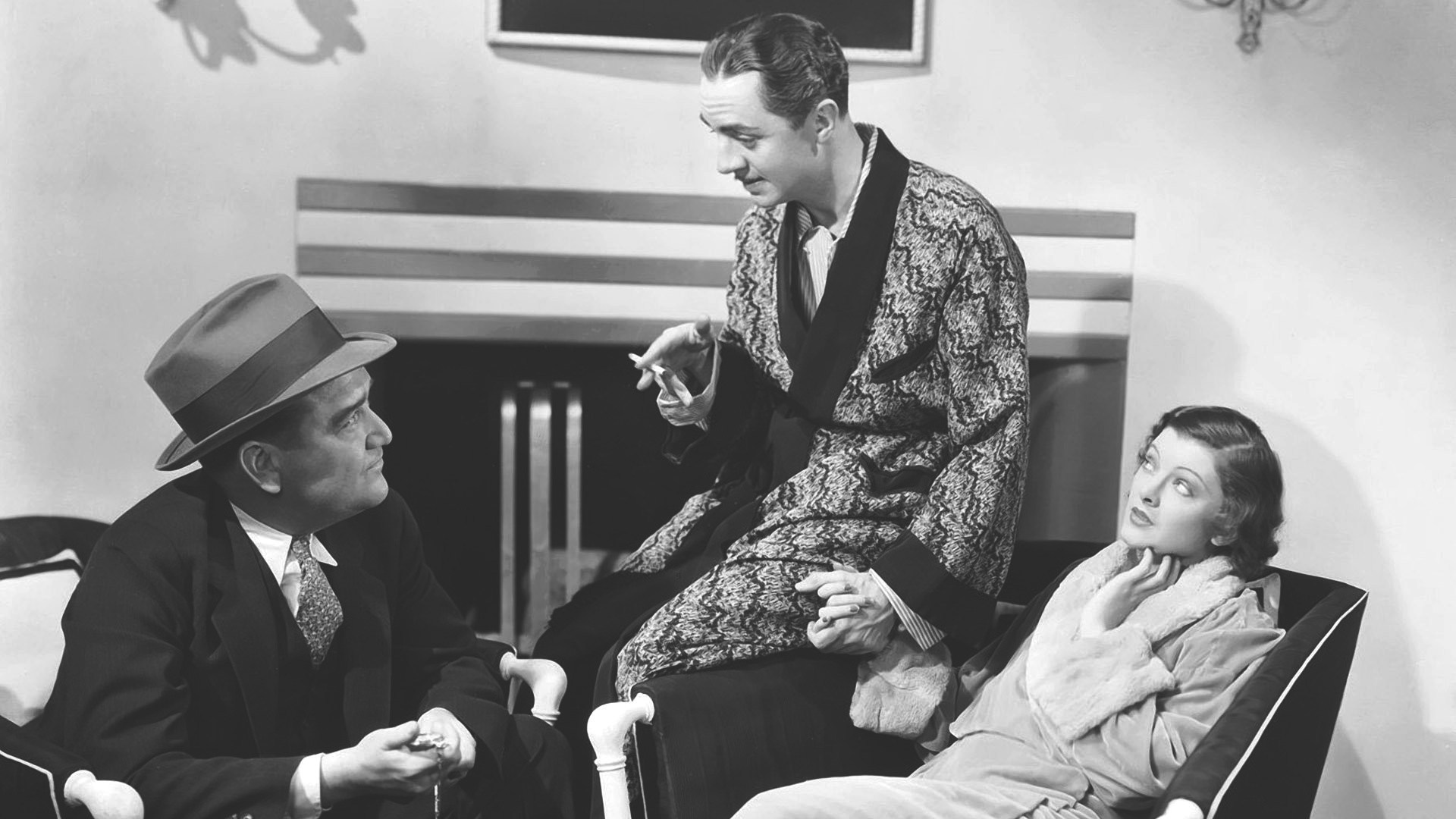 I admit to coming into The Thin Man knowing almost nothing about it, other than the rave reviews of my contemporaries on social media, and boy am I glad I went in cold. What starts off as a weird, almost horror-film-esque opening with the mysterious "thin man", played by Edward Ellis in a great minor cameo at the start, turns into one of those virtuoso double-acts a la Bogart and Bacall or Tracy and Hepburn; here, Powell and Loy form a partnership that literally blisters the screen it's so electrifying. The pair play a wealthy socialite couple living off Loy's inheritance in the highest of New York's high life, when Powell's character's former life comes back. While the pair are portrayed as overly shallow, there's a genuine sense of depth to their love (despite the old "sleeping in separate beds" thing Hollywood was going through at the time) and affection, with their verbal interplay and sparring with various supporting characters feeling like a symphony of exquisite music, only using words instead of notes. It's this central duo that hold aloft The Thin Man's equally excellent whodunnit narrative and turn what might have been a boilerplate crime thriller into something far more… more.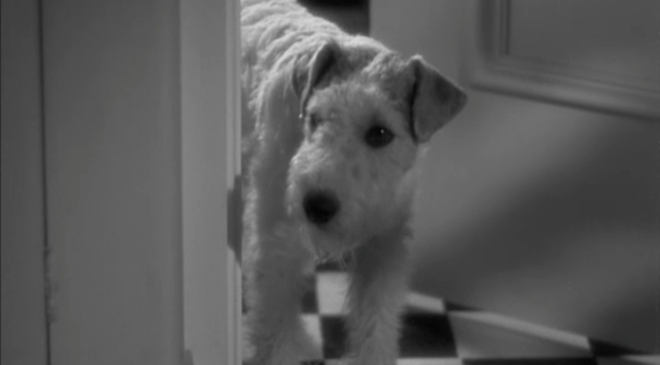 What's more, the film is bristling with superb supporting actors in exquisite roles. From Porter Hall (Mr Smith Goes To Washington, Double Indemnity, Miracle on 34th Street) as Wynant's attorney, Herbert MacCaulay, Maureen O'Sullivan (Jane to Johnny Weissmuller's Tarzan) as young Dorothy Wynant, Nat Pendleton (The Great Zeigfeld, also starring Powell and Loy, in 1936) as one of New York's finest – it not most bullheaded – police detectives, to even Cesar Romero (Joker in the Batman 60's television series), the film is stacked to overflowing with great character actors in both large and small roles, with then-unknown canine actor Skippy (or Asta) going on to appear in a number of other high profile projects, including several Thin Man sequels. The class and quality of the performances is generally on point, and the direction and general patter of the line delivery something truly wondrous to behold. The grungy work of Edward Brophy, as a violent scumbag who attempts to take down Nick in his own apartment, and several supporting actresses (including blonde bombshell Natalie Moorhead as Wynant's ill-fated one-time lover) bring the often cartoonish noir-archetypes to life in a  manner that might feel awkwardly out of place today, but still resonates within the context of the film. Watching the performances and the way the actors all verbally spar with each other, joust and jostle with dialogue, is far more entertaining than the film's central mystery – not that the mystery isn't smart enough, because all my guesses as to whodunnit proved to be incorrect – so if you're a fan of deliciously subtext-laden dialogue and some wonderful comedic beats, you'll go a long way to better that wrought here.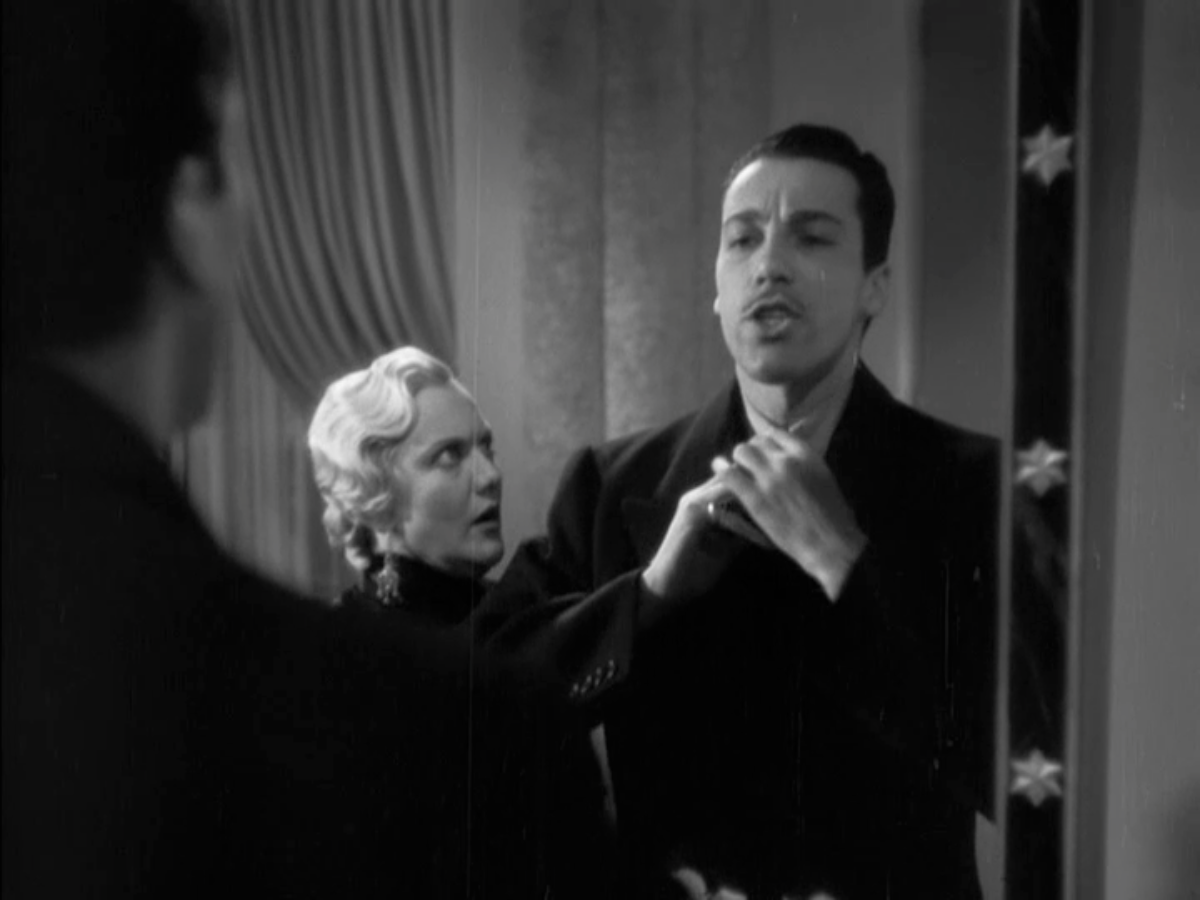 Of course, the film would be for nought without the people behind the camera, and in keeping with the film's pedigree there's some great stuff in the production credits as well. Director WS Van Dyke snagged an Oscar nomination (one of the film's four, including Picture, Actor (Powell) and Adapted Screenplay) for his work, honing in on the dynamic cast whilst optimising the fairly low-key sets and photography used to capture the deadly shenanigans. James Wong Howe, whose work we recently espoused in 1924's Peter Pan, delivers yet another visual triumph as his astonishingly crisp lensing of the actors and sets, his use of light and darkness (often plunging into almost complete black at times) and his razor-sharp execution of some diopter effects and nifty little camera moves makes for a compelling study for cinematography enthusiasts everywhere. The film's costume design is also worth noting, with Loy in particular sporting an array of classic and contemporary outfits that had my wife making cooing sounds as we watched the film.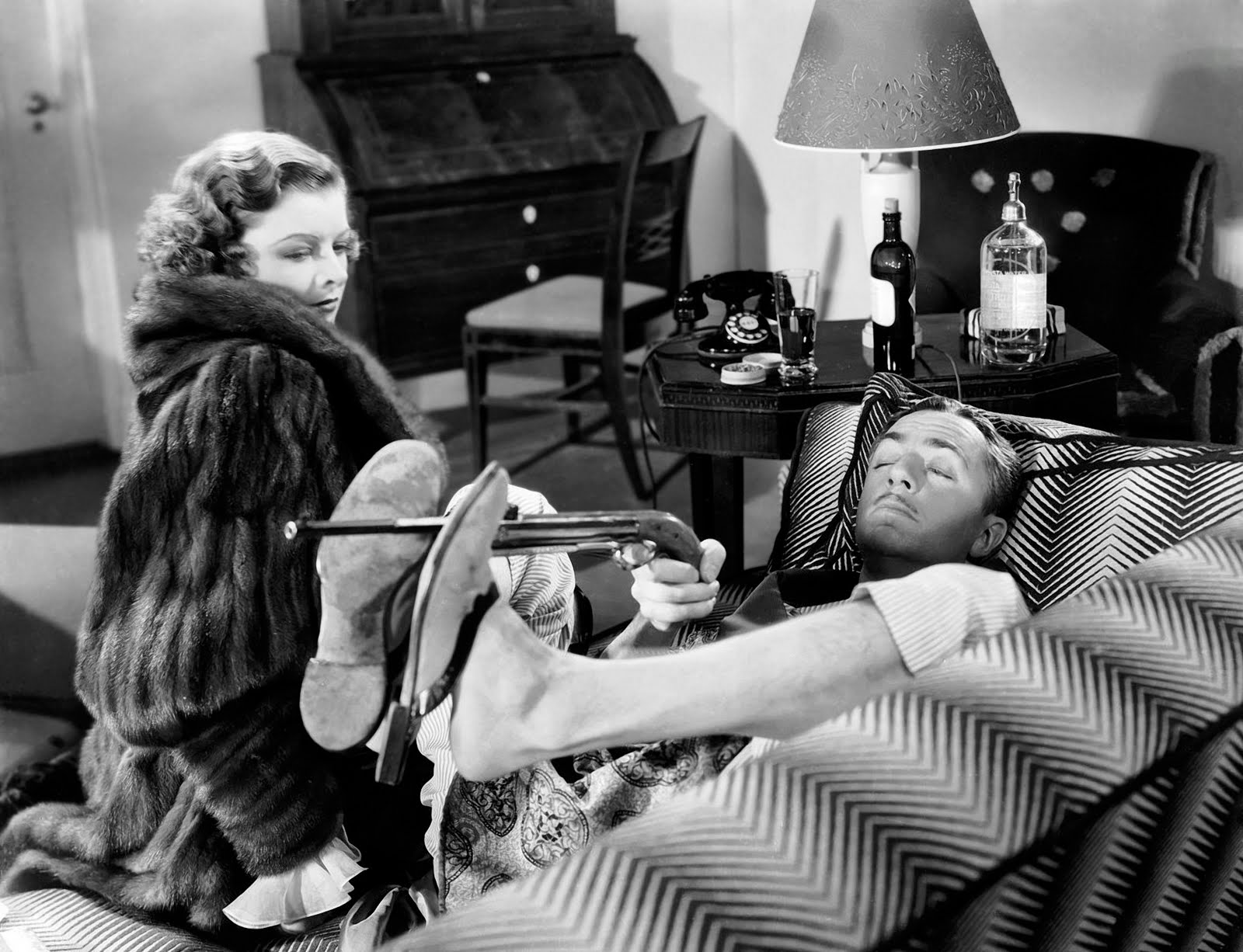 With a pace that could make Usain Bolt weak at the knees and an electrifying comedic verbosity that literally leaps off the screen, The Thin Man is an absolute delight to watch and a certifiable masterpiece of crime genre film-making. At times elegant, at times bawdy, and always an absolute hoot, The Thin Man is a film one would suggests formed the definition the word "scintillating". It's pure, unadulterated fun, with Powell and Loy in Oscar-worthy form (Powell in particular steals the show) and it's a film I cannot recommend highly enough. Sublime, superb, and every other superlative you've heard about: this film deserves them all.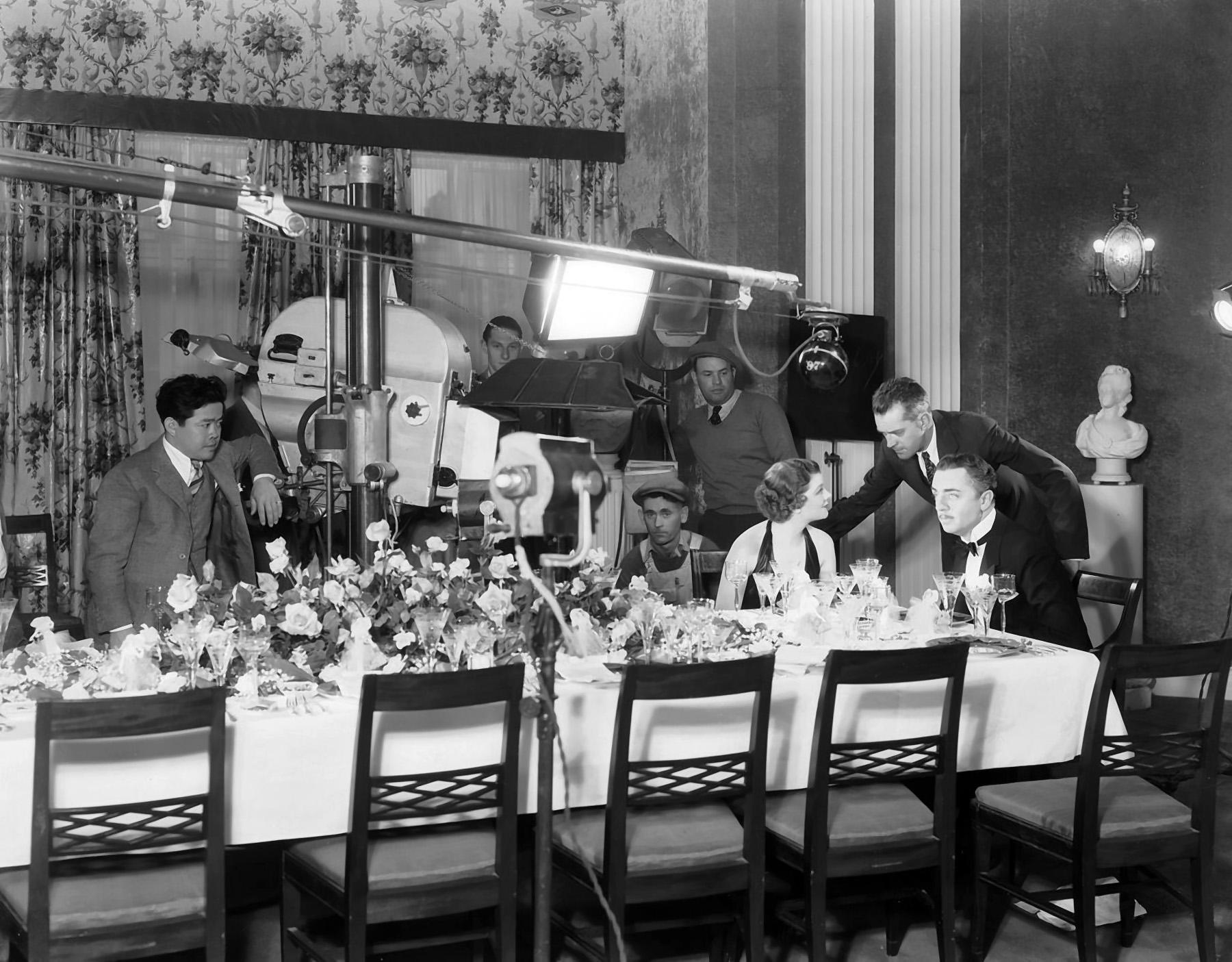 Who wrote this?