Acclaimed playwright, author and four-time Oscar nominated screenwriter Neil Simon, best known to film fans for his writing on The Out-Of-Towners and The Odd Couple, has passed away.
A native of New York City, Neil Simon started writing for Warner Bros in Manhattan following an Army career in the 1940's, penning scripts for a number of high profile comedy radio and television shows including The Phil Silvers Show and Your Show of Shows. Simon's debut Broadway show arrived in 1961, with the long-running Come Blow Your Horn running at the Brooks Atkinson Theatre. Follow-up plays included Barefoot In The Park, I Ought To Be In Pictures, Biloxi Blues and The Goodbye Girl out of 30+ plays he wrote, many of which were turned into movies.
Among the films he wrote which became successful, the 1968 version of his play The Odd Couple, starring Jack Lemmon and Walter Matthau became the fourth highest grossing movie of that year, and brought Simon an Oscar nomination for Adapted Screenplay. Other notable films he wrote include The Out-Of-Towners (1970), Murder By Death (1976), The Goodbye Girl (1977 – Oscar Nominated again, for Best Original Writing), Biloxi Blues (1988) and Lost In Yonkers (1993).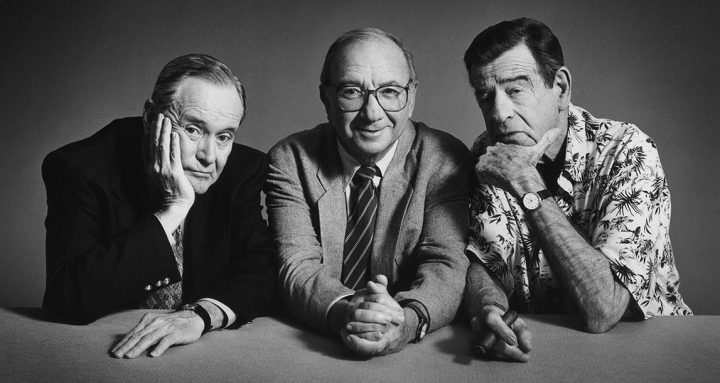 Neil Simon was the recipient of 3 Tony Awards (from 17 nominations), multiple Emmys, a Golden Globe Award (The Goodbye Girl), and a Pulitzer Prize for Lost In Yonkers.
At the time if his passing on August 26th, Mr Simon was 91.
Who wrote this?