Noted American singer Aretha Franklin, known for her appearances in the Blues Brothers film franchise, as well as an iconic singing career over nearly 60 years, has passed away.
Born in Memphis, Tennessee in 1942, Ms Franklin began her singing career in gospel choirs and small time church tours, before striking a record deal in 1960 with Capitol Records. Her first single "Today I Sing The Blues", made a top 10 placing in the R&B Charts of the day. Six years later, Franklin would sign to RCA following the conclusion of her contract with Capitol and would record the anthem which would go on to define her career, a cover of Otis Redding's "R-E-S-P-E-C-T", which peaked at number one across America and would propel her debut album, "I Never Loved A Man The Way I Loved You" to enormous success.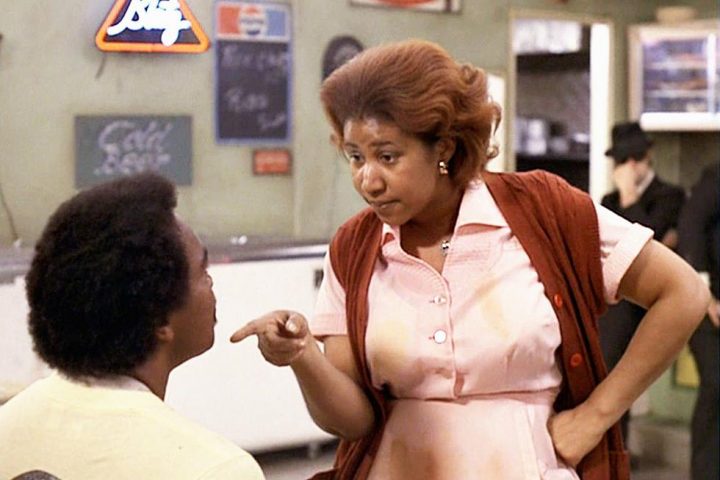 Ms Franklin's singing career rose greatly, although faltered in the late 1970's, before she left her contract with Columbia Records and signed with Atlantic. In 1980 Ms Franklin would appear in a large cameo role in John Landis' The Blues Brothers, a musical comedy film based on a long-running Saturday Night Live skit starring John Belushi and Dan Akroyd, playing the delicatessen owner's wife asking for him to "think" before he leaves to join the band. Franklin would appear in a minor cameo in the 2000 sequel. Other film appearances include documentary titles including The Zen of Bennett and Muscle Shoals.
Other notable tracks associated with Ms Franklin's 60+ year career include "(You Make Me Feel Like) A Natural Woman", "Think" and "Spanish Harlem".
In 2010, Ms Franklin was diagnosed with cancer, and waged an eight year battle with the disease before it ultimately claimed her life on August 16th. A true titan of music, Aretha Franklin was 76.
Who wrote this?