Movie Review – Hitman's Bodyguard, The
Director :   Patrick Hughes
Year Of Release :   2017
Principal Cast : Ryan Reynolds, Samuel L Jackson, Gary Oldman, Elodie Yung, Salma Hayek, Joaquim del Ameida, Kirsty Mitchell, Richard E Grant, Sam Hazeldine.
Approx Running Time :  119 Minutes
Synopsis: The world's top bodyguard gets a new client, a hit man who must testify at the International Court of Justice. They must put their differences aside and work together to make it to the trial on time.
************
Throw two of cinema's most popular foul-mouthed actors together on screen and you're almost certainly guaranteed plenty of chuckles, a whole swag of violence, and one of the most fun – if not entirely memorable – films of 2017. The Hitman's Bodyguard will never court Oscar glory, nor will you probably think about it for long after the credits roll, but it's a whole load of mindless fun and even though it's as generic as hell, it reminded me of those crazy 90's action flicks like Face/Off, mixed with modern efforts like John Wick; not altogether too shabby a concoction.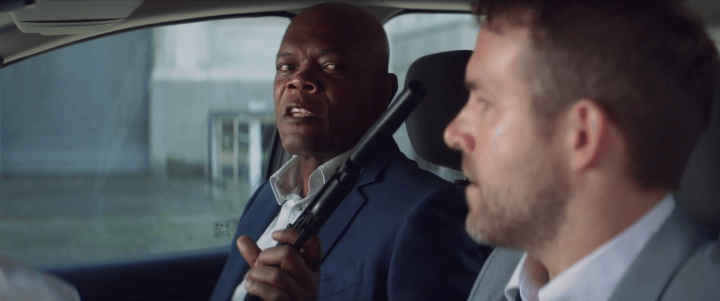 Jackson plays Darius Kincaid, a master criminal incarcerated by INTERPOL for his knowledge about deposed Belarussian dictator Vladislav Dukhovich (Gary Oldman), who is on trial for genocide. After a protection detail is wiped out whilst in transit, Kincaid's handler, Agent Amelia Russell (Elodie Yung) hands him over to her ex, Triple A-rated executive protection agent Michael Bryce (Ryan Reynolds) to make the trip from Manchester England to the Hague in the Netherlands. Along the way, Kincaid contacts his wife Sonia (Salma Hayek) for help, while pursued by Dukovich's henchmen.
The Hitman's Bodyguard is an entirely silly film. It's not stupid, but it is silly. It's also enormous fun, check-your-brain-at-the-door entertaining and enthusiastically bombastic, something few films of this genre get right and ever fewer do as well as this. Directed by Aussie helmer Patrick Hughes (Red Hill, The Expendables 3), the film's laconic dialogue and hilarious interplay meshes well with its bloody action aesthetic, a coagulation of blood and laughs that shines between Jackson's constant "mutha-fucker"-ing and Reynolds' continued look of bemused what-the-hell-am-I-doing-here. The script, credited to Tom O'Connor, feels like it's a mixture of outright espionage thriller and retrospective buddy-comedy, with the action and villainy elements combining superbly, while the two leads verbally spar and frantically gesticulate to draw chuckles from the audience. The film isn't an outright comedy, but there are plenty of moments to laugh.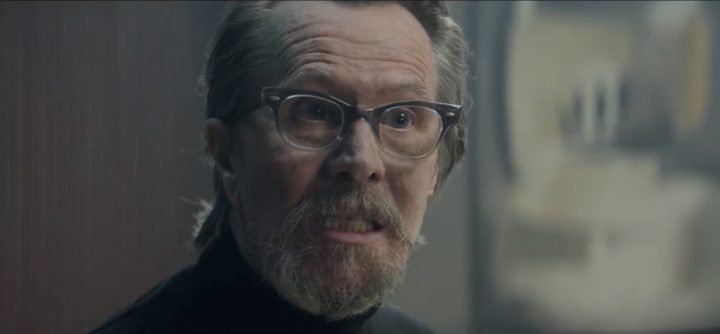 A good action flick like this depends on its chief villain, and The Hitman's Bodyguard has reached the pinnacle of screen bad guys by casting Gary Oldman as Big Bad Dukhovich, as odious and sinister creation as the actor has ever essayed. With his face bearing several facial scars and a scraggly haircut, not to mention the ever-creepy Eastern European accent, Oldman ticks off every trick in his bag of screen malevolence to bring Dukovich at least several levels of cruelty above what the film probably really needed to be worthy, although to his detriment his denouement is as clumsy and ill-attained as you're likely to witness in any of Oldman's films.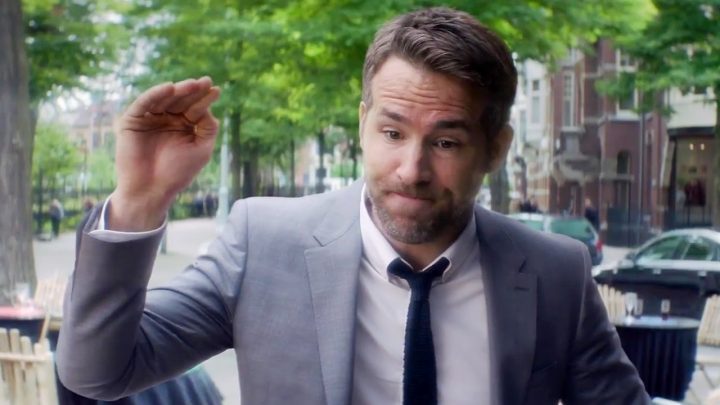 Jackson and Reynolds, for their part, simply go about the film being their usual screen personas, Jackson all glaring and shouty and Reynolds all hush-whisper-jokes and Deadpool-esque sidebar asides. You get the sense that both actors are revelling in simply having a good old time acting in the variety of European locales the film's production affords them – Amsterdam bears the full brunt of the film's pulsating action sequences, with both the narrow streets and murky canals enjoying plenty of heroic cinematography in the third act – while a clutch of nameless thugs and henchmen flip, flop, squeal and squish through brawls, shootouts and chase scenes that energise the film throughout. Elodie Yung plays about as straight arrow character as you get here, as Reynolds' love interest, while Salma Hayek appears to have shot most of her scenes in about two rooms and a day. Joaquim del Amedia, perhaps best known as the main bad guy in the fifth Fast & Furious film, provides yet another stock traitorous caricature for the story's iniquitous "plot twist", while a brief cameo at the start of the film by Richard E Grant gets things off to a unilaterally British beginning.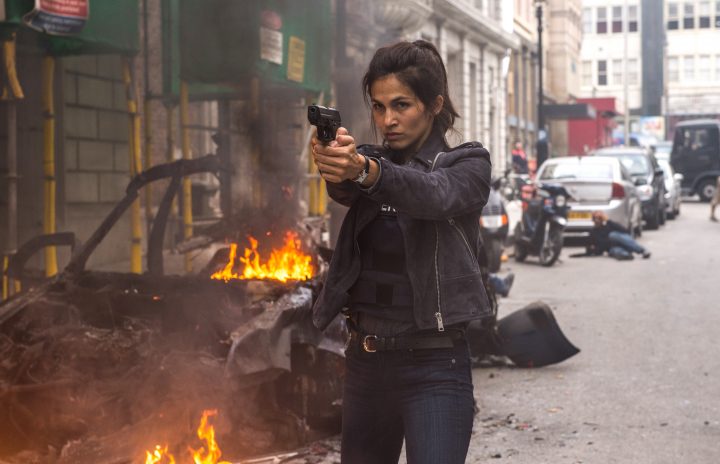 The film doesn't really stretch any of the cast to deliver outside their wheelhouse, and Hughes' thundering direction and propensity for crane and dolly shots (the Amsterdam chase sequence is largely achieved through the camera flying around the streets and canals alongside the vehicles) evokes a freedom and sense of scale a film like this might otherwise struggle with. The musical choices include genre trope "Black Betty", while composer Atli Övarsson (The Fourth Kind, A Single Shot) conducts his orchestrations with vivacity and alacrity. The film's use of digital effects is a touch wobbly at times (vehicle explosions seem to appreciate the idea of shrapnel landing not to far from our heroes a lot of the time) but to me it's all part of the kitschy pulp elements Hughes seems to relish. A spectacular helicopter crash late in the film is positively soaked in pure cinematic fist-pumping.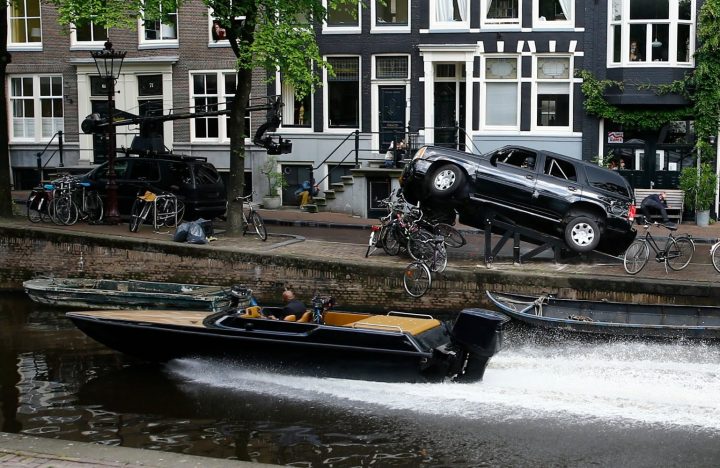 Look, it's not eloquent and it certainly lacks elements you'd usually include to make a "good film", but The Hitman's Bodyguard is most definitely an enjoyable big screen experience. The leads effortlessly engage, the action is coherent and well staged, and the story is about as predictable as American porn; in short, this film is a blast of silly fun that demands little of its audience other than you sit down and just enjoy it.
Related articles
Who wrote this?