The Oscar-winning director Rocky, John Avildsen, has passed away.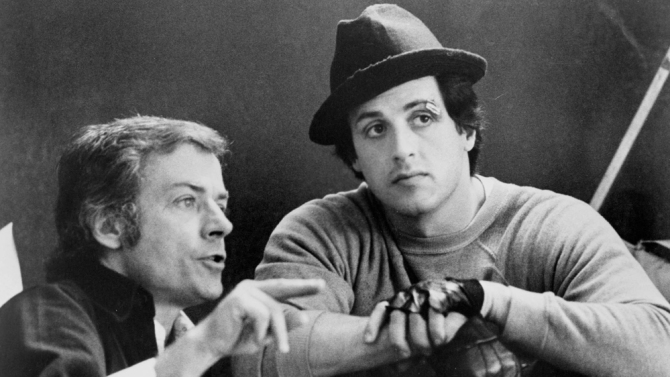 Mr Avildsen cut his teeth in Hollywood working as an assistant director for filmmakers such as Otto Preminger (The Man With The Golden Arm) and Arthur Penn (Bonnie & Clyde), before making his directorial debut with Turn on To Love in 1969, which met with average reviews and was a moderate success. Avildsen's 1970 drama Joe was a huge success, starring Peter Boyle (Young Frankenstein, The Santa Clause) and Dennis Patrick, with Susan Sarandon in her screen debut. Joe would receive an Oscar nomination for Best Original Screenplay.
Avildsen's next film, Cry Uncle! (aka Superdick or American Oddballs) was released in 1971 and was highly controversial for its nudity, sex, and depictions of taboo subjects such as necrophilia. The film is notable also for the first screen appearance of actor Paul Sorvino. Another film, Save The Tiger, starred Jack Lemmon and Jack Gilford, and the role of Harry Stoner would snag Lemmon a Best Actor Oscar.
It would be 1976's sporting drama Rocky, starring Sylvester Stallone, Godfather star Talia Shire, and Burt Young, which would bring Avildsen his most accomplished project, and multiple Oscars including Best Picture and Best Director, as well as Best Screenplay for Stallone. The film would spawn multiple sequels including the recent Rocky Balboa and Creed, and make stars of Stallone and Carl Weathers; Avildsen would return to the franchise to helm Rocky V.
In 1984, Avildsen would direct The Karate Kid, starring Ralph Macchio and Pat Morita, a coming-of-age story about a young lad getting into a martial arts tournament. Morita would snag a Best Supporting Actor Oscar nomination, while the film would spawn two direct sequels, The Karate Kid Part II (1986) and The Karate Kid Part III (1989), and a reboot in 2010.
Following Rocky V in 1990, Mr Avildsen would direct apartheid story The Power Of One (1992), cowboy rodeo drama 8 Seconds (1994) starring Luke Perry, and the Van Damme bomb Inferno, in 1999. Inferno would be Avildsen's final credited feature film – it would also be a film the director tried to have his name taken off of, due to its poor reception and Van Damme's insistence it be re-edited to his liking.
John Avildsen passed away on June 16th, aged 88.
Related articles
Who wrote this?