Movie Review – Beauty & The Beast (2017)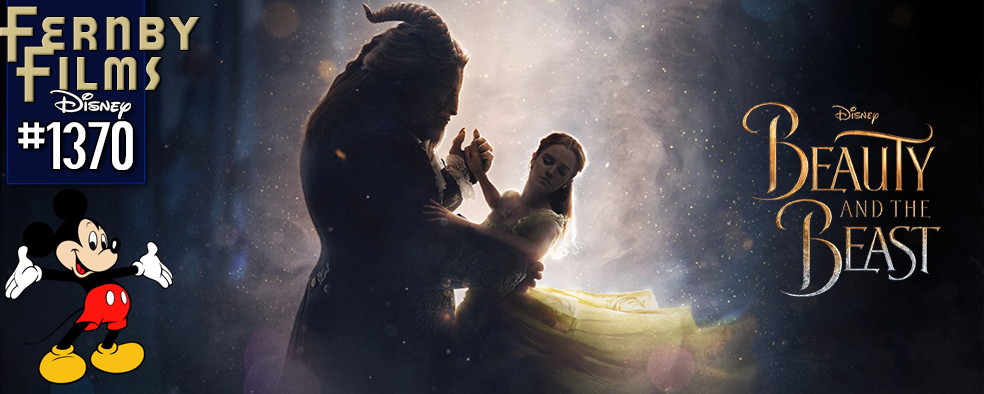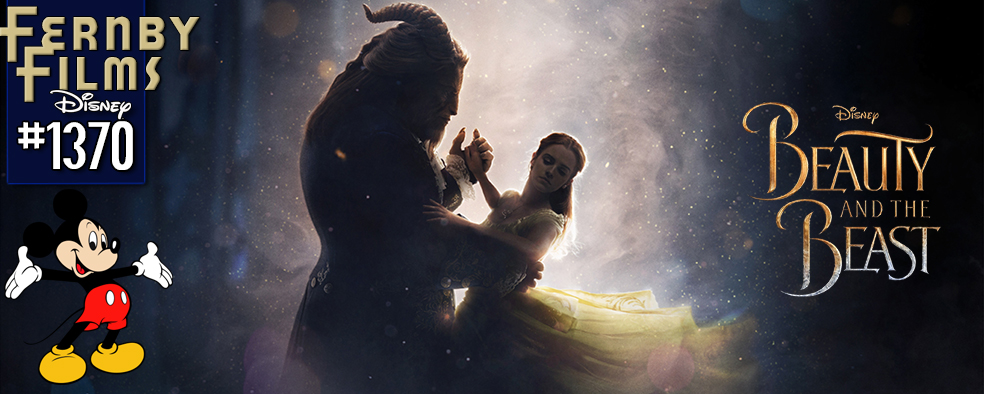 Director :  Bill Condon
Year Of Release :  2017
Principal Cast :  Emma Watson, Dan Stevens, Luke Evans, Kevin Kline, Josh Gad, Ewan Mcgregor, Ian McKellan, Stanley Tucci, Emma Thompson, Audra McDonald, Gugu Mbatha-Raw, Nathan Mack, Hattie Morahan, Adrian Schiller, Gerard Horan, Haydn Gwynne, Michael Jibson.
Approx Running Time :   129 Minutes
Synopsis:   An adaptation of the fairy tale about a monstrous-looking prince and a young woman who fall in love.
******
The Disney live-action money train continues to roll, as the studio presents another of its adaptations of previously animated material – this time, it's a remake of the 1991 Best Picture nominated film Beauty & The Beast, only now it stars Harry Potter actress Emma Watson as Belle, and Dan Stevens as the digitally augmented titular Beast. Directed by Twilight, Mr Holmes and DreamGirls helmer Bill Condon, and co-starring a star-studded supporting cast, Beauty & The Beast's larger-than-life Hollywood production value is first class, a thoroughly entertaining musical film that will delight both long-time fans of the material and those new to it. All of Alan Menken's tunes make a welcome return (now in Dolby Atmos sound, no less) and although following the animated version almost beat-for-beat, never feels simply rehashed or done as a cash-grab.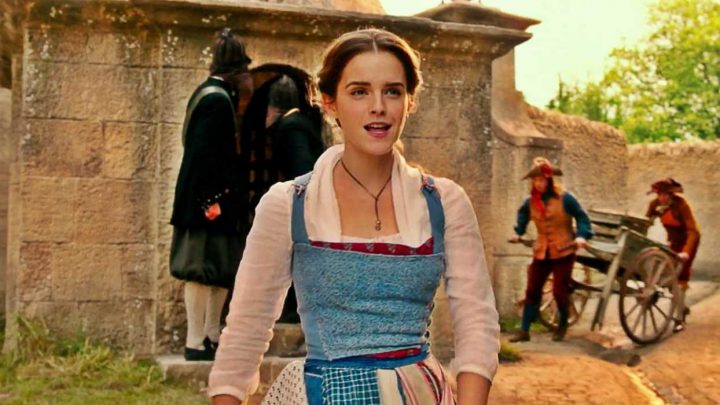 Belle (Emma Watson) lives with her widowed father (Kevin Klein) in a small village in central France. An enthusiastic reader and intellectual, Belle dreams of leaving the provincial lifestyle behind one day, much to the villagers' disparagement. Belle us romantically pursued by local hunk Gaston (Luke Evans), a pig-headed chauvinist who thinks way too highly of himself, while associate LeFou (Frozen's Josh Gad) provides the dimwitted man with a sliver of common sense. When Belle discovers her father has been captured by a monstrous Beast (Dan Stevens) in a mysterious castle, she offers herself as hostage in his place. At the castle, she learns that the Beast is really a human prince cursed to live with a hideous visage as punishment for being a shallow, cocky asshole (because of course), while the castle's inhabitants have been turned into living furniture – Lumiere (Ewan McGregor) a candelabra, Mrs Potts (Emma Thompson) and her son Chip (Nathan Mack) as a teapot and cup respectively, Cogsworth (Ian McKellan) a clock, and Plumette (Gugu Mbatha-Raw) a feather duster. When the last petal of a magical rose falls, the Beast will remain forever so, his only salvation the loving heart of a beautiful woman.
 As with any tale as old as time (see what I did there?), Beauty & The Beast continues to remain a popular fairy story thanks to the ubiquity of Disney's animated hit soaking into the pop-culture firmament as the definitive edition. Every adaption to come since has been (perhaps unfairly) compared to it, and retrospective reviews of past films have also had their share of commentary on worth against the Disney behemoth. Let's get the comparisons here out of the way: the 2017 live-action version of Beauty & The Beast is easily the most entertaining variant of the story delivered to-date, besting even the highly regarded French version from 2014, and in many ways improving on the animated film from which this draws so much creative impetus.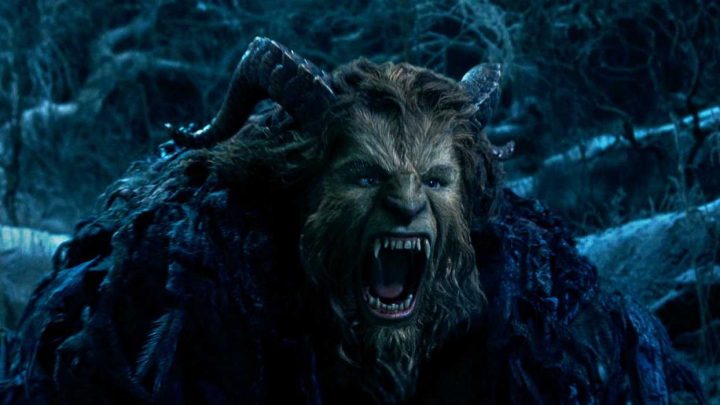 One part living homage, another part total rip-off, Condon massages all the elements we adore about the animated film as well as a small number of new elements into a charming, utterly delightful reprise of Belle's adventures with the Beast. A feast for the eyes and ears, Beauty & The Beast's star-studded cast only aide in giving this film the maximum Hollywood magic possible to enthral audiences and ensure high rotation in home cinema rooms around the globe. Emma Watson makes a strong-willed and capable Belle, remaining emotionally independent and never conceding captive-attraction that would give rise to its often bemoaned Stockholm Syndrome critiques. Dan Stevens has a harder time as the Beast, a computer generated character based on a mo-cap performance by the actor, and while I'd have thoroughly preferred perhaps some prosthetics to give it a lifelike visual feel, the design and execution of the Beast inside the computer is really pretty good. Stevens and Watson have a nice chemistry, and the screenplay sparkles with zest every time they're together.
Any good fairy story needs a compelling villain, and there's perhaps no nastier villain in live-action Disney than Luke Evans' Gaston. Personifying not only the physical attributes of the animated film's version of the character (right down to the pony-tailed hairstyle), but the slimy, hubris-driven evilness of a man driven purely by ego, and Evans plays the role to the hilt. He's both amusingly dense and creepily evil, giving the character a real sense of weight and depth despite having almost no backstory or development beyond being a male foil for the Beast. Evans' performance of the film's musical numbers, particularly "Gaston", are genuine highlights of the movie. Josh Gad, as LeFou, is absolutely pitch-perfect as well, delivering a simpering yet morally ambivalent character who wants to be associated with Gaston's good points, but not so much Gaston's bad points.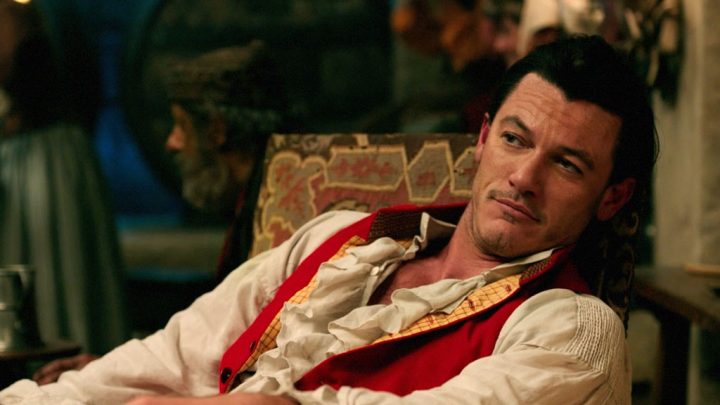 Populating the castle sequences in the film, the gamut of CG characters embodied by the top-line cast voices, including Ewan McGregor's unrecognisable turn as Lumiere (with an impeccable French accent), Ian McKellan as the blustering Cogsworth, and Emma Thompson as Mrs Potts, there's moments of laugh-out loud humour and tinges of sadness threaded throughout – derived largely from the darker backstory of the Beast's past, and how it affects those around him – although in keeping with the Disney tradition it's not too dark. Key moments from the animated film, such as the song-n-dance "Be Our Guest" musical number, and Gaston's braggadocio behaviour, are wonderfully replicated by Condon's solid direction, although some moments in the film feel a touch awkwardly edited (Belle's reprise of her title song, for example, has shots in the sequence that feel… weird).
Beauty & The Beast wants not for production value, however, as everything from the stunning costuming, lavish set design and rampant CGI landscapes look superb. The cinematography by Tobias Schliessler looks fantastic, the film given a real fantasy vibrancy and keen-edged crispness that delivers a real sense of animated activity for a live-action production. Alan Menken, returning to the music of his past, revamps his own score and songs for the film (along with Howard Ashman and Tim Rice, lyricists and composers on the animated movie) and giving the project a sense of legitimacy in that the soundtrack isn't just a cheap knock-off by the studio. Kudos to the entire cast for their performances in the songs, although it must be said that Emma Watson's vocal range isn't as strong as Pagie O'Hara's memorable work in the role; Condon turns this into a positive by making the character more charming all-round and allowing the weaker Watson vocals to feel more natural.
I had a ball with Beauty & The Beast. It's glossy, high value entertainment that works and works and works, with memorable villains, terrific visual effects and solid chemistry between the lead performers. Beautifully filmed and boasting that instantly memorable soundtrack of songs, Beauty & The Beast is another knock-out hit from Disney as it continues to mine its animated past for billion-dollar grosses. Worth every cent: now, bring on a live action Sword In The Stone, I say!
Related articles
Who wrote this?