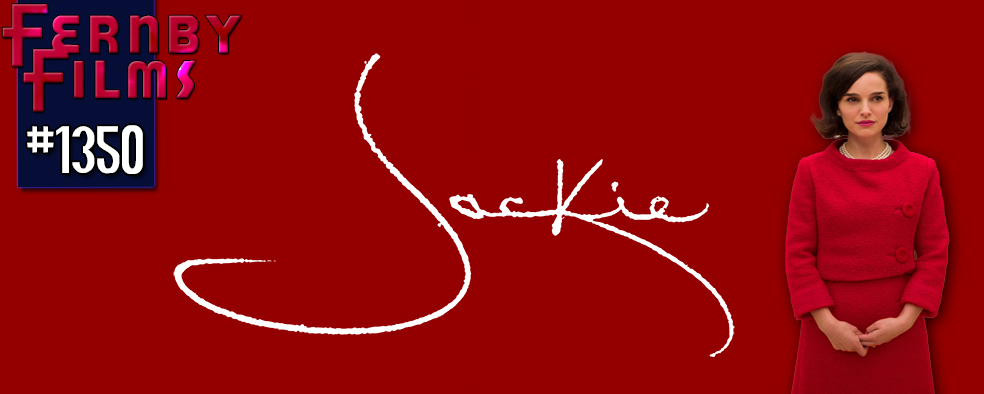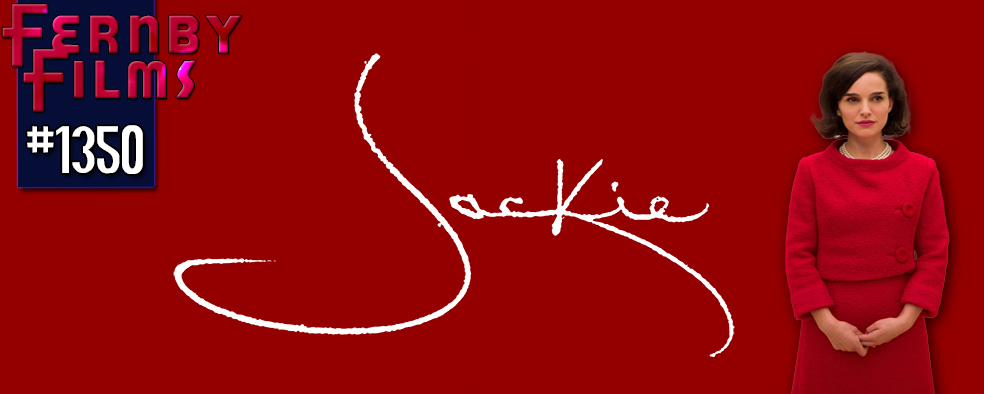 Director :   Pablo Larrain
Year Of Release :   2016
Principal Cast :  Natalie Portman, Peter Sarsgaard, Greta Gerwig, Billy Crudup, John Hurt, Max Casella, Beth Grant, Richard E Grant, John Carroll Lynch, Julie Judd.
Approx Running Time :   99 Minutes
Synopsis:   In the aftermath of the assassination of President John F Kennedy, his wife, Jacqueline Kennedy, must make plans for his funeral as well as ensuring his legacy.
******
If you're old enough to appreciate or remember the acuity of JFK's assassination, Jackie is the kind of film I imagine might make a deep impression on you; at least, it'll do much to stir up the emotions that day brings with it. As somebody who isn't old enough to remember it as anything other than a long-ago historical event, and there's more of us these days, Jackie's biographical depiction of poor John Kennedy's widow, Jaqueline, will feel more like a too-torturous grief motif that, despite running barely 90 minutes, feels overlong.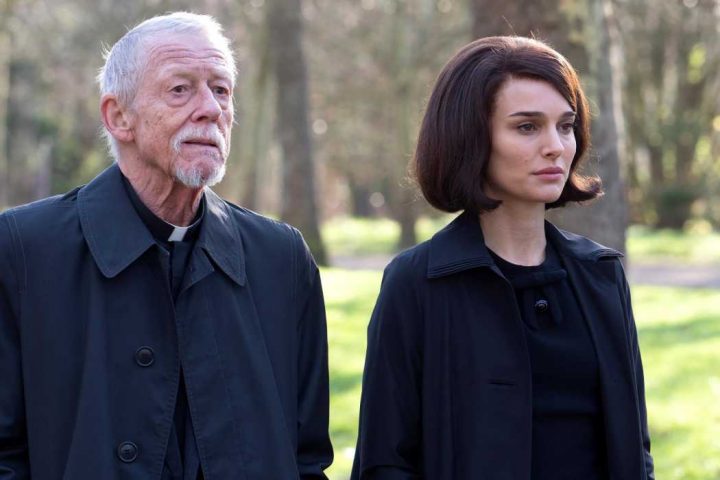 We all know the story: a young, vibrant new President (Caspar Phillipson) resides in the White House, his brother Robert (Peter Sarsgaard) and close aides navigating through the Cuban missile Crisis and the abortive Bay Of Pigs disaster, before the events of November 22nd, 1963, resonated around the globe. For the first time in modern American history, a president had been assassinated; Kennedy, together with his beautiful wife (Natalie Portman), were riding in a motorcade through the streets of Dallas, when bullets struck the Presidential limousine, fatally wounding him. In the days following the tragedy, Jackie Kennedy watches as her husband's memory and legacy is debated throughout the land, her grief sullied by factions within the White House who feel a "celebration" of her late husband's life is too soon. Jackie is interviewed by a journalist (Billy Cruddup) as a way of refining the President's public perception.
In the three days since I saw Jackie and sat down to type up this review, I've slowly come to the conclusion that I just didn't like it. It's certainly well acted, sure, with Natalie Portman's weirdly-accented portrayal of the titular character being as emotionally orchestrated as any among the year's Academy Award nominations. It's masterfully crafted as a period piece: from the costuming, the set design, the location photography, everything feels like it's ripped right out of the 1960's. By all accounts, Jackie should have been riveting. Instead, I found it flat-out boring. And depressing.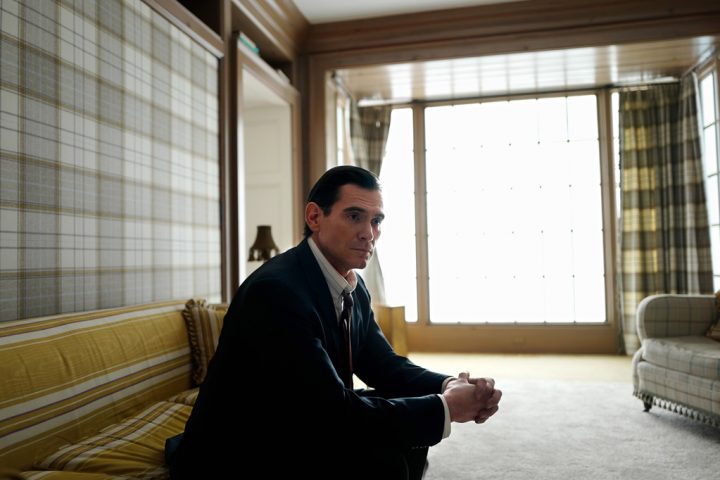 The story of Jacqueline Kennedy is one that almost needs no introduction. As a style and fashion icon of the 60's, Jackie Kennedy formed one half of the 20th Century's defining Presidential partnerships of marriage, and despite rumours of JFK's supposed infidelities, remained loyal to him throughout his life as well as in death. The mythologising and lionising of Kennedy as a great American President came not long after his tragic death, thanks to Jackie's canny spin-doctoring of his successes within the White House as well as the ideals he held onto whilst living there – the iconography of an American "Camelot", an enduring legacy crafted carefully in the months and years following Dallas (to say nothing of countless films, books and examinations on the moment) is partly echoed in Jackie's latter half.
Natalie Portman's performance as Jackie is excellent, imbuing the recently bereaved woman with a fragility and underplayed authority valiantly struggling to control the tides of destiny. Portman's clipped enunciation might be accurate to Jackie Kennedy's natural delivery, but hell if it isn't distracting considering we all know how Portman talks normally. Sadly, you can see Portman "acting" her ass off, rather than inhabiting the role like a chameleon, and this up-front performance makes Jackie a little too like performance art than cinema. When a film hinges so heavily on a single actor, it requires deft skill to achieve something that doesn't feel like a one-man show, and I felt Portman and Jackie didn't quite achieve it.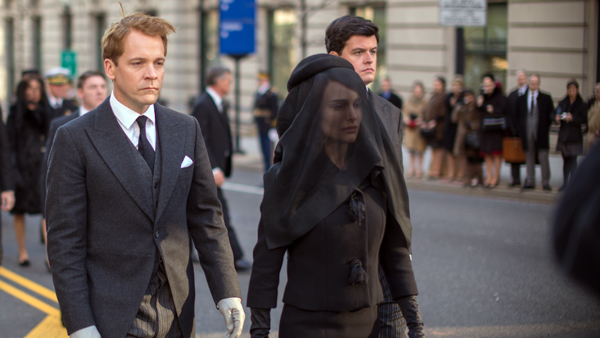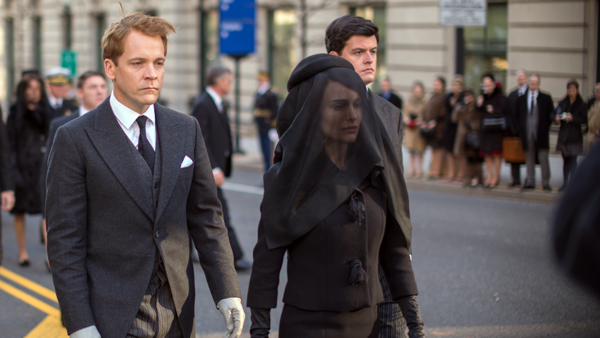 Part of this comes down to the screenplay. Jackie's script delves into the innermost feelings of Jackie Kennedy's grief and burdensome guilt – as a woman who felt uneasy in the public eye, having so much scrutiny on her in the wake of her husband's sudden death must have felt like being an ant under a microscope, close to immolation at any moment. The film tries to weave this feeling of depressive dread in with the human element of Jackie's grief, but it doesn't mix. Her combative relationship with Billy Crudup's journalist, personifying perhaps the Administration's perception problems throughout the brief 2-and-a-bit-year term of office, feels obtrusive and unearned, but Crudup valiantly perseveres and warms up to the audience by the end of the film. Bit-parts to the late John Hurt – in his final screen credit – and Peter Sarsgaard, as Jackie's brother-in-law, and Beth Grant and John Carroll Lynch as President Lyndon Johnson and his wife, Lady Bird Johnson, add historical context to the film, but there's a lack of weight given to the relationships within the film that make it hard to figure out.
Jackie's one of those films that succeeds in delivering great acting, lovely photography and a stellar cast; its failure is inexplicably being unable to mix these elements with any sense of truth. It's a film more about the performance than the story – even though we all know the story, and the performances are all superb. I hated not enjoying this one, because I have a deep fascination with the assassination of Kennedy and all the stuff around it, but I found Jackie too obvious in motive to really settle back and enjoy simply for its own sake.
Related articles
Who wrote this?