Iconic English actor John Hurt, best known for roles in Alien, Doctor Who, The Elephant Man, Harry Potter and Nineteen Eighty Four, has passed away.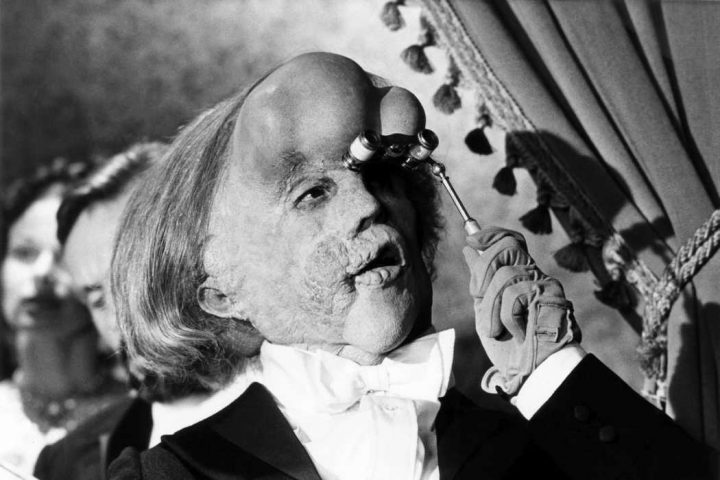 Few actors can claim to have achieved the popularity and status as John Hurt. An actor's actor, one of the most accomplished of his era, and certainly among the most beloved, Mr Hurt's career spanned some fifty years and endures through appearances in some of cinemas most iconic moments.
John Hurt's first film role came in 1962's The Wind And The Willing, a minor role in a film hardly seen. A major role in the 1966 version of A Man For All Seasons, in which he played Richard Rich, scored him acclaim, as the film would go on to win six Academy Awards including Best Picture, Best Director, and Best Actor for star Paul Scofield. Mr Hurt would be nominated for a BAFTA for his performance in 1971's 10 Rillington Place, before Hollywood glory came calling in 1978, when he starred in Midnight Express as Max, a role which saw him score both a Golden Globe and a BAFTA, as well as an Oscar nomination.
The same year, Hurt would provide the voice of Aragorn in Ralph Bakshi's animated Lord Of The Rings production, while 1979 saw him appear in perhaps his most famous role, that of Kane in Ridley Scott's sci-fi thriller Alien. Notable for its impactful death scene in which an alien creature explodes from his chest, Alien would spawn multiple sequels and re-launch an entire sci-fi monster industry. He would briefly reprise the role in Mel Brooks' sci-fi spoof film Spaceballs, in 1987.
In 1980, Mr Hurt portrayed infamously disfigured "freak" John Merrick in David Lynch's masterful biopic The Elephant Man, and Hurt would again find himself nominated for the Golden Globe, Oscar, and BAFTA, eventually winning the latter. Hurt's career continued to receive acclaim in roles as diverse as Mercutio in 1990 version of Romeo & Juliet, and Winston Smith in the 1984 production of Orwell's Nineteen Eighty Four, for which he garnered numerous plaudits for his acting.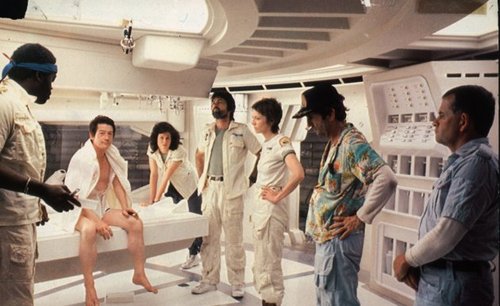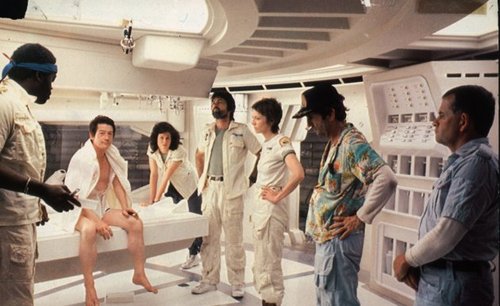 Mr Hurt would become a prolific screen presence throughout his later years; roles in Rob Roy (with Liam Neeson), Contact (for Robert Zemekis, playing eccentric zillionaire SR Haddin), Captain Correlli's Mandolin, and Harry Potter & The Philosopher's Stone (as wand maestro Mr Olivander) kept him in the public eye, while he courted geek iconic status following roles in Hellboy and Hellboy II for director Guillermo del Toro. Hurt would join Harrison Ford in the decidedly awful Indiana Jones & The Kingdom Of The Crystal Skull, Kirsten Dunst in Lars Von Trier's Melancholia, and Gary Oldman in Tinker Tailor Solder Spy, as well as the dystopian sci-fi opus Snowpiercer.
Mr Hurt's final films – to be released posthumously – include Joe Wright's Darkest Hour, and the film version of That Good Night, alongside Charles Dance.
Mr Hurt was also prominent in the television industry, primarily in the UK, where he had a lengthy career. Among his small-screen credits, Mr Hurt appeared in The Naked Civil Servant, The Storyteller, Watership Down (voice work), as Owl in The Gruffalo, Labyrinth (2012), and more recently as The War Doctor in Doctor Who.
John Hurt passed away on January 27, aged 77.
Who wrote this?