Rogue One: Mission Abort?


This article is written as a sidebar to, and companion piece for, Max Covill's excellent treatise on the new Star Wars film, Rogue One, set to debut in cinemas this December. In his article, which you can read over on FilmSchoolRejects,  Max breaks down the possible troubles the film may have finding an audience, not the least of which is audience unfamiliarity with the core characters (this isn't a Skywalker film, and is set between Revenge Of The Sith and A New Hope, when the few remaining Jedi were all in hiding), as well as director Gareth Edwards' potentially problematic directorial style with one of Disney's highest profile IP's.
Rogue One, the first in an ongoing series of anthology films using the Star Wars brand, tells the story of a group of rebels who learn about the existence of the Empire's Death Star, and set about attempting to steal the plans for it in the hope of finding some kind of weakness to the superweapon. Gareth Edwards, the man behind low-budget sci-fi opus Monsters, as well as the 2014 Godzilla reboot, has gone on record stating the film is first and foremost a war picture, because it's called Star Wars, and the trailers for the film have managed to combine the nostalgic look of the 1977 original with the jittery bombast of Saving Private Ryan's desperate narrative. Indeed, Rogue One looks to be incredibly dark for a Star Wars film – although one questions whether it's possible to go further than Annakin's flaming demise in Revenge Of The Sith's Vadery finale – and while Disney is noted as a family-friendly brand, there's every chance they might try something new and interesting with this stand-alone film.
That's not to say they're not wary. As Max mentions in his article, and as has been widely reported and dissected in the press, Rogue One has undergone extensive reshoots over the last 6 months to bring the film more into line with that envisioned by the studio. Naysayers might suggest the film has problems, and history will often suggest that to be correct, but it's wise to keep in mind a few key factors before writing Rogue One off as a failed Star Wars experiment. First, reshoots have been a part of the Hollywood landscape since practically its inception. Tinkering with a film after a rough cut is assembled is something even the best Hollywood directors have done; Peter Jackson famously filmed pickups and reshoots years after principal photography wrapped on The Lord Of The Rings Trilogy, which didn't so much suggest problems with the films but rather a creative expansion of the world the story was inhabiting. The end result of that, speaks for itself. Of course, for every positive story about a director forced to change, modify or redo entire sequences, reels or moments within a film there's the negative to follow: Snakes On A Plane has the violence and adult themes ramped up because it wasn't "cool enough", while a sequence inside a cinema in Gangster Squad was reshot after it paralleled the recent real-life cinema shooting involving a screening of Christopher Nolan's Dark Knight Rises.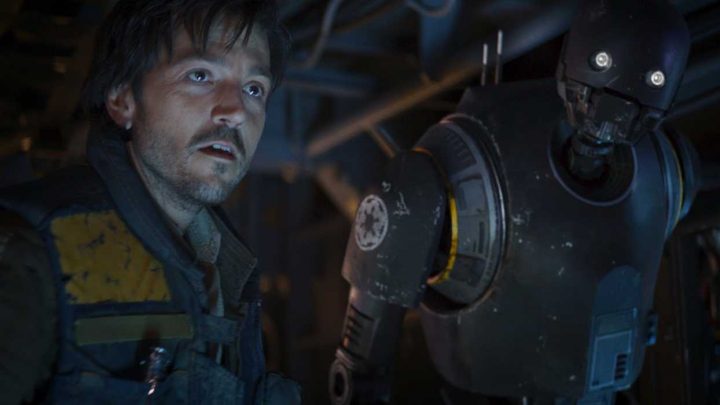 Reshoots aren't an evil in and of themselves, and given the massive financial leap Disney have taken with Star Wars it's little wonder they like to have oversight on projects bearing the brand. Director Tony Gilroy, who gave us films like Michael Clayton and The Bourne Legacy, as well as writing on a fistful of films including Armageddon, The Devil's Advocate and Bait, among others, was brought in to help Edwards out: similar to reshoots, the thought of another rooster in the henhouse also provides rumours of disenchantment or problems with the production that may or may not be true. The spin from Disney will never really reveal it, but while it's easy to suggest Edwards may be out of his depth with Rogue One's pressure to succeed, it's equally plausible that he simply needs a hand to achieve all he wants in the timeframe he has. It's unlikely Disney will move the December release date, so if there are creative issues at hand, Gilroy's assured presence on the set might be there to mitigate that.
Perhaps the biggest issue hovering over Rogue One is the interest the film will have for casual audiences. Star Wars fans already know what to expect, and by and large are accepting of where this film fits in to the mythology and timeline. Casual audiences may not be, which might very well be an insurmountable challenge for Disney and Lucasfilm to overcome. Max's article suggests that Rogue One won't find a similar audience as The Force Awakens, and whereas studio boss Bob Iger has doubts it'll see record-breaking numbers, the fact remains that we don't quite know what kind of story the new film will end up being. The Force Awakens snagged the nostalgia dollar big time, with everyone queuing to see Han Solo, Chewbacca, C3PO, Leia and even Luke return to the big screen, but Rogue One doesn't have that hook, other than the return of cinema's all-time greatest villain, Darth Vader. Is that alone reason to think Rogue One might break records and match 2015's blockbusting reboot? I doubt it: critical appraisal of The Force Awakens in the weeks and months following release wasn't kind to its similarity to 1977's A New Hope, with claims of outright stealing on the part of JJ Abrams and writer Lawrence Kasdan. Indeed, even the most effusive fans of The Force Awakens can't disagree that it bears a remarkably similar premise, plot and subplots to A New Hope, which have been discussed verbatim in the months since.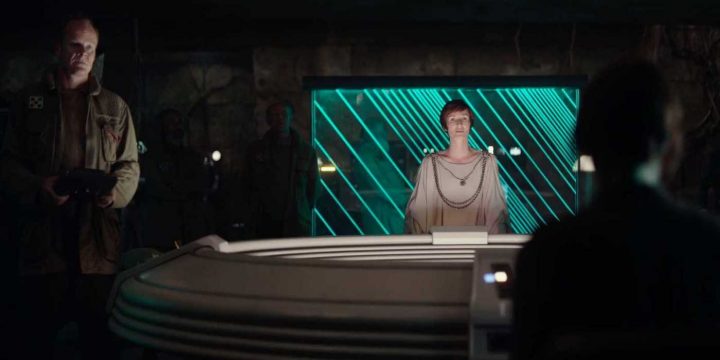 Rogue One, by its very nature, has to do something new. Audiences will appreciate quality story and characters, which stand the test of time moreso than nostalgia ever could. While fans have largely figured Awakens to be the reboot we had to have, interest in Rogue One is slanted towards a new story with characters we've not seen before. If Disney/Lucasfilm can produce a film with great characters and a solid story (that doesn't echo previous ones in the franchise), then regardless of opening weekend take, the film will stand the test of time. Records amount to nought if the film is garbage, and people remember great films for being great films irrespective of how much money they made at the box-office. Fight Club was a commercial failure (by all accounts) for 20th Century Fox, but due to the quality of its character, story and direction, has become a pop-culture institution anyway.
Max asks if audiences will accept a non-Skywalker, non-Jedi Star Wars film. I think they can, and they will. Casual viewers unfamiliar with the Star Wars spin-off animated series such as The Clone Wars and Star Wars Rebels will still defer to quality writing and storytelling, regardless of whether a film has laser swords or the Force. Lucasfilm's Star Wars needs to branch away from the Skywalker story in order to survive: Disney's dictate that a new Star Wars film release every year from now until the end of time demands it. The grand plan to bring new takes on Han Solo, Boba Fett and possibly Yoda and Obi Wan in future films isn't so much capitalising on the love of the brand, but stretching the audiences expectations of it.
Cynics might suggest it's simply a way to make money (well, it is, really) but so long as Disney keep hiring quality talent to make these films then I think there's no telling where in Lucas' universe we might end up. It's unlikely, but Disney need to take a chance, to push the boundaries and take audiences in a direction they might not expect. Failure, while inhibiting, also promotes learning and understanding. It's going to take a lot for a Star Wars film to legitimately "fail", but Rogue One most definitely will not.
Related articles
Who wrote this?