Movie Review – Me Before You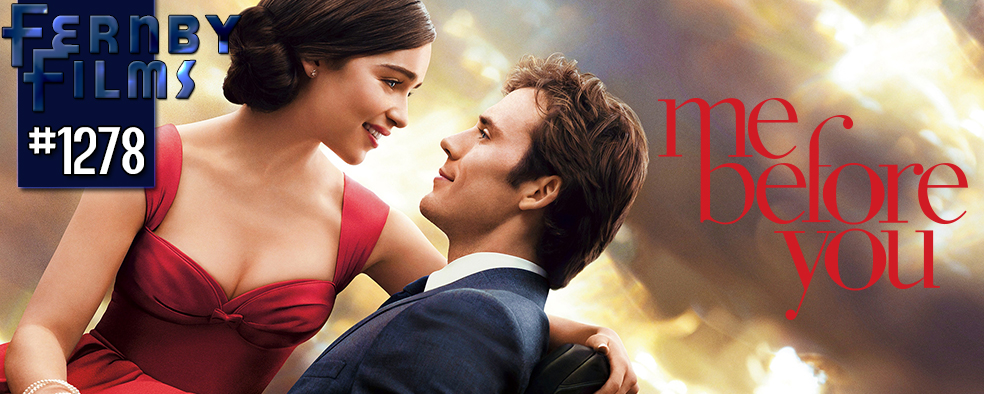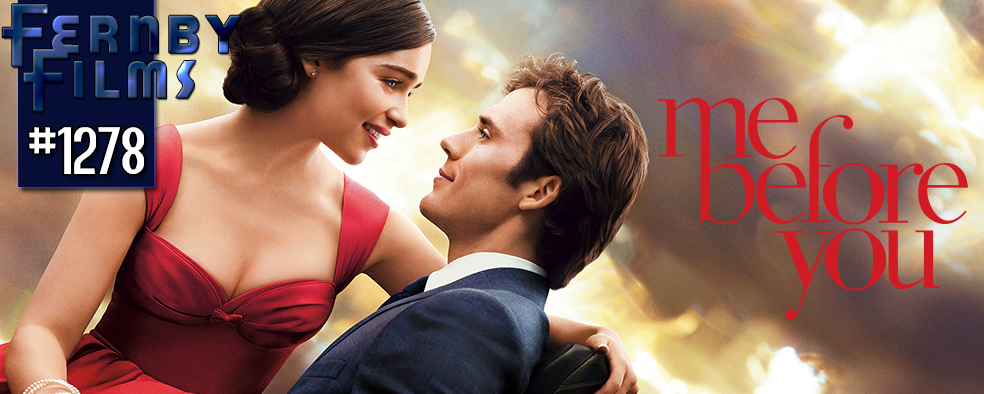 Director :   Thea Sharrock
Year Of Release :   2016
Principal Cast :   Emilia Clarke, Sam Clafin, Janet McTeer, Charles Dance, Brendan Coyle, Jenna Coleman, Matthew Lewis, Ben Lloyd-Hughes, Vanessa Kirby, Steve Peacocke, Samantha Spiro, Joanna Lumley.
Approx Running Time :   110 Minutes
Synopsis:  A girl in a small town forms an unlikely bond with a recently-paralysed man she's caring for.
*******
Thea Sharrock's Me Before You, based on the successful 2012 novel of the same name by Jojo Moyes (who wrote the screenplay here), is one of those films that on the surface looks enjoyable and sentimentally romantic, before you realise you've been sucker-punched midway through. There's thematic material here some might find misogynistic or deplorably immoral – depending on how you view life, I guess – but by stripping away the questionable ethics the film throws up, there's a bit to enjoy here. As a starring vehicle for white-hot Game Of Thrones star Emilia Clarke, whose delightful smile and charming, bubbly personality make this film far more gratifying both for the characterisation on her role and for the film's melancholy subtext, Me Before You offers at least minor entertainment for casual romance fans (there's less comedy here than I'd have liked, but there are some decent laughs), but too often it's clumsy when it needs to be strong, and weak-kneed when it should stand tall (gawd, no pun intended).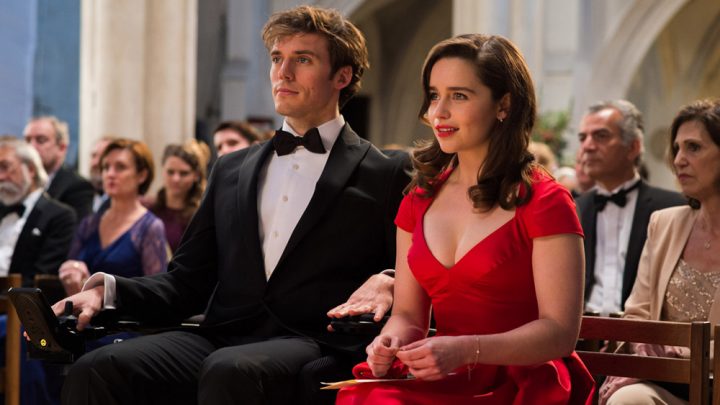 Clarke plays Louisa Clark, a member of a working class family who has just been laid off at work. Seeking new employment, she finds herself as a carer for quadriplegic Will Traynor (Sam Clafin), the son of the village's local aristocracy, who harbours a resentment at his predicament and is seeking a way out – assisted suicide – against the wishes of his desperate parents (Janet McTeer and Charles Dance, in supporting roles). As Lou bonds with Will, she begins to believe she can change his mind and sets about showing him that even though he may have lost the use of most of his body, he can still enjoy life to the full.
Me Before You is most definitely a fantasy wish-fulfilment for the hopeless romantics among you. It ticks all the genre trope boxes: a beautiful but unambitious small-town girl, a wealthy family with a tragic past, and a man living with the torture of never being able to move without assistance again. Clarke's role as Lousia is a fairly simple blossoming-flower motif, personifying the girl with no dreams who shows her dying love that beneath the garish dress sense and bubbly, chatty personality, she's open to new things in spite of herself. Clafin plays the charming but (obviously) angry Will, whose boyish good looks and banter with Louisa counterbalance his sad situation, stuck almost immobile between a bed and a specially built wheelchair. I'm sure there's women out there who dream of having a hot young man incapable of escaping their clutches to romance on a whim, so if that "prisoner in his own body" routine works for you, then this is the film you need to see.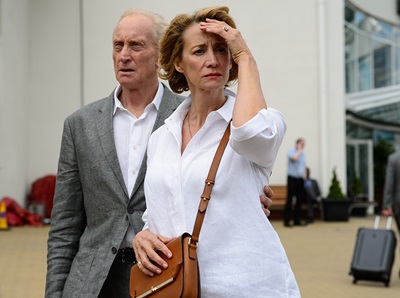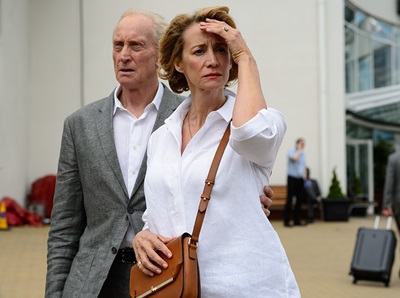 But there's an undercurrent of bitterness about Me Before You that rankles the romance of it all a little too much for its own good. Sure, the film's flowery, soft-focused romance and idealised simplicity are charming, but the notion of assisted suicide in such a fantasy kinda jars you out of the warmth of it all. Clafin's Will is resolute in his decision to travel to Switzerland where he will legally be allowed to die, and Louisa's desperate attempts to sway him out of this decision forms the latter half of the film's emotional roller-coaster. I'm aware that any good love story often needs some form of tragedy within it to make women cry (I know my wife was tearing up towards the end) but there's an element of selfishness to Will's arc that I just couldn't get past.
I'm not sure how well the character transitioned from book to screen, but you kinda felt here that Will was a bit of a douche for wanting to die rather than stay with a woman who loved him, and whom he loved in return. I guess this is partly the reason the film's courted controversy, given it seems eager to glamorise assisted suicide. The first words uttered in our house when the final credits rolled were "this film is meant to provoke discussion". Perhaps it is, perhaps not; wrapping it all up in a cheery, cheesy romantic film like this, which lacks the comedic weight to make it sing or the dramatic depth to adequately explore its deeper issues, was the wrong decision.
Harry Potter star Matthew Lewis (he played Neville Longbottom against Daniel Radcliffe's Harry) is nice as Louisa's self-obsessed boyfriend and exercise freak Patrick, former Home & Away star Steve Peacocke plays the therapist and personal assistant assigned to Will's case. Doctor Who fans will get a kick out of former assistant Jenna Coleman playing Louisa's sister, too. Clarke's fellow Game Of Thrones co-star Charles Dance plays against type as a good-guy father to Will, while two-time Oscar nominee Janet McTeer brings soulful, haunting sadness to her role of Will's mother, in some of the film's most painful scenes.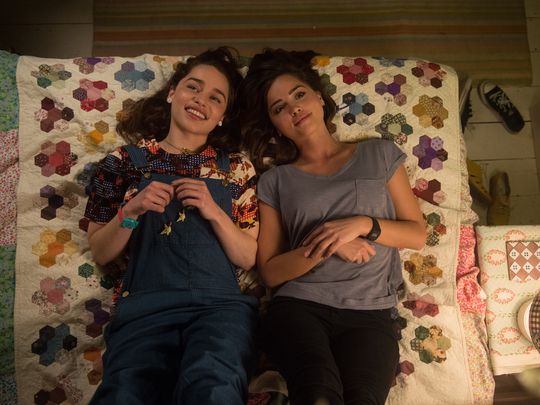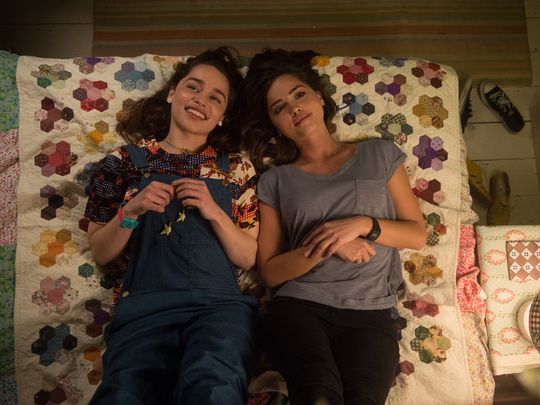 Me Before You is a film desperately seeking backbone. On the one hand, it isn't funny enough to make the tragedy feel fully fleshed out, and on the other, it's not serious enough to really galvanise Will's decision to off himself as anything other than merely a cop-out. I know nobody in his situation, so can't make the call on what it would be like stuck inside a broken, useless body (although at one point mention is made of Will's still-razor-sharp mind, so you know, oops!) but however you feel about assisted suicide this isn't a film you should look to for inspiration or compelling argument. Contrasting Will's tragic circumstance is his family's obvious wealth, which negates much of the strain many people in similar circumstances face on a daily basis, so his hubris at wanting to die when others might not have a similar choice purely by social standing is something that sticks in my craw. As I said, it's a film needing a firmer purpose to hand, and it doesn't have that.
Although it's fun watching Emilia Clarke spread her acting chops compared to her stoic Game Of Thrones character, and her chemistry with Clafin is notably strong, the film's overly saccharine sentimentality and fragrant moralising do little to imbue it with the romantically tragic strength of narrative deserving of your time. As clearly lovey-dovey as parts of it are, the burdensome sadness inherent within feels clumsily handled by first-time director Thea Sharrock (who, I might add, is a noted English theatre director), so if you can forgive the malaise of ethical euphoria then you'll enjoy it. Everyone else might be reaching for the sick-bucket.
Related articles
Who wrote this?