Movie Review – Midnight Special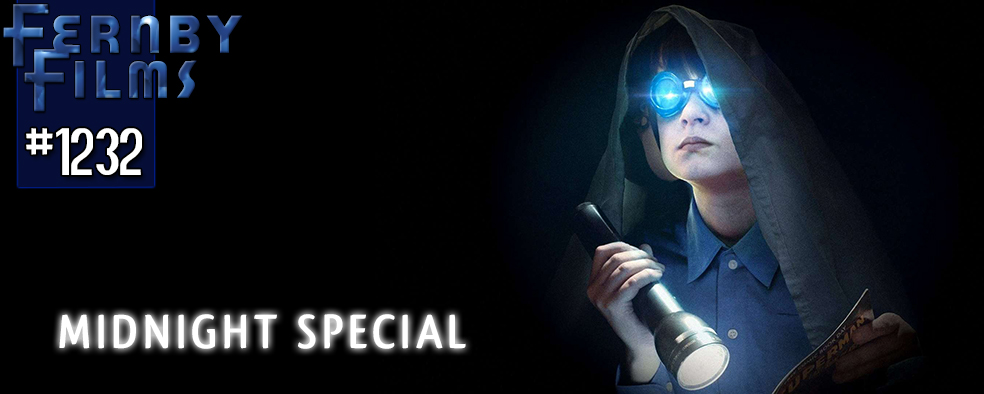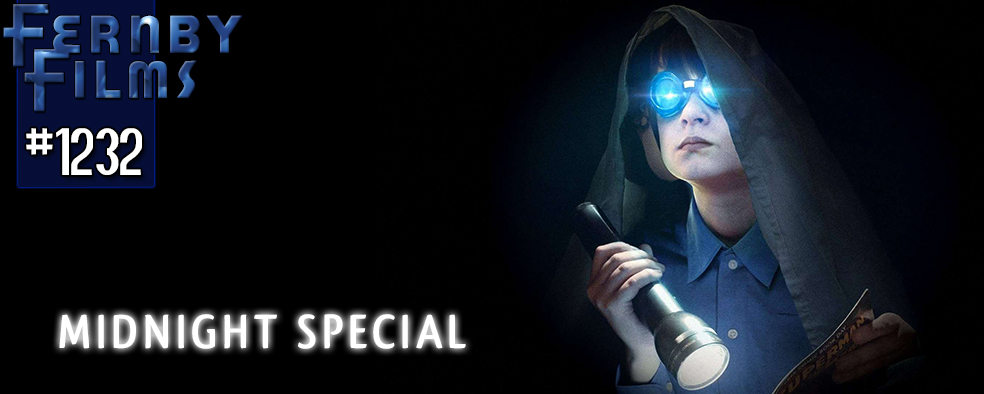 Director :   Jeff Nichols
Year Of Release :   2016
Principal Cast :  Michael Shannon, Joel Edgerton, Kirsten Dunst, Adam Driver, Sam Shepard, Jaeden Liehberher, Paul Sparks, Scott Haze, Billy Slaughter.
Approx Running Time :   111 Minutes
Synopsis:  A father and son go on the run, pursued by the government and a cult drawn to the child's special powers.
******
While it's easy to suggest that the majority of films coming under the sci-fi label typically feature the crash-n-bash storytelling of explosions, aliens and landmark destruction, it's even easier to forget that there are many great sci-films out there with something far more intelligent and low-key to say. Midnight Special, the latest film from Mud director Jeff Nichols, is just such a low-key film; devoid of landing alien warships or flag-waving patriotism, Midnight Special's insular chase motif and intellectual sensibility not to take the audience for granted are a breath of fresh air. Although sporting a title that does very little to sell it, the film is exceedingly well directed, superbly acted by almost all, and offers a cleansing of the palette in time for the onslaught of blockbusting cinematic grandstanding in the form of this year's other major epic, Independence Day: Resurgence.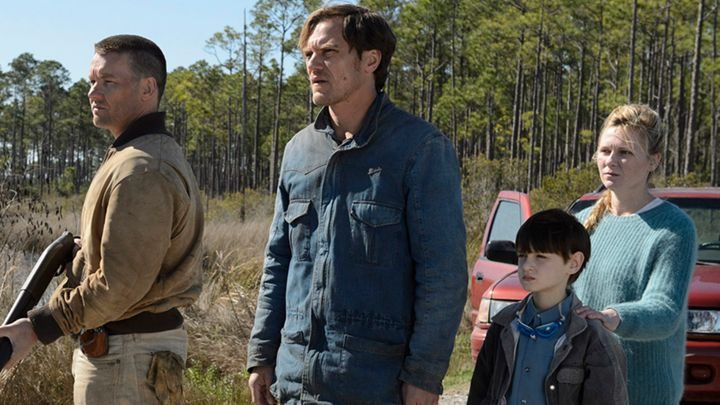 Roy (Michael Shannon) is on the run from a religious cult, along with his son Alton (Jaeden Liehberher) and an old friend, Lucas (Joel Edgerton). Alton is blessed with mysterious powers, powers the cult's leader, Calvin Meyer (Sam Shepard) believes lays the foundation for a future day of judgement. While Meyer sends two henchmen to track down Roy and Alton and return them to the cult's headquarters – The Ranch – the FBI and NSA are involved in the manhunt as well, as Alton's abilities have pricked their attention. Initially sceptical, but inevitably drawn to the pursuit is NSA operative Paul Sevier (Star Wars: The Force Awakens' Adam Driver), who pieces together the clues to Alton's end destination and becomes directly involved late in the story. Roy, Alton and Lucas are aided by Alton's mother (Kirsten Dunst),
Midnight Special functions primarily as a character piece, driven by the performances of Shannon, Edgerton and in lesser roles, Dunst and Driver. Michael Shannon's simmering intensity bubbles away with his usual style, while Edgerton once again morphs into a role superbly well, a far cry from his turns in either Black Mass or The Gift, both of which he excelled in. Young Jaden Liehberher does great work as the young Alton, a maturity and emotional dexterity belying the ethereal nature of his character, while Adam Driver's softly-spoken NSA analyst drives much of the cloak-n-dagger on-the-run narrative. Driver is excellent, although the role doesn't ask much of him other than to look perpetually perplexed and/or amazed. Weakest among the cast is Kirsten Dunst, an actress who looks both haggard and out of her depth here, as Alton's mother. Dunst lacks the gravitas to play a role of this type: Alton's mother is inwardly lonely, devastated at having her son not only be some kind of freak, but also at having him removed from her care continually, and although Dunst is competent in most things she doesn't feel right here – if I was a crueller critic I'd cry "miscasting" and leave it at that, but I can see why Nichols chose her for the part.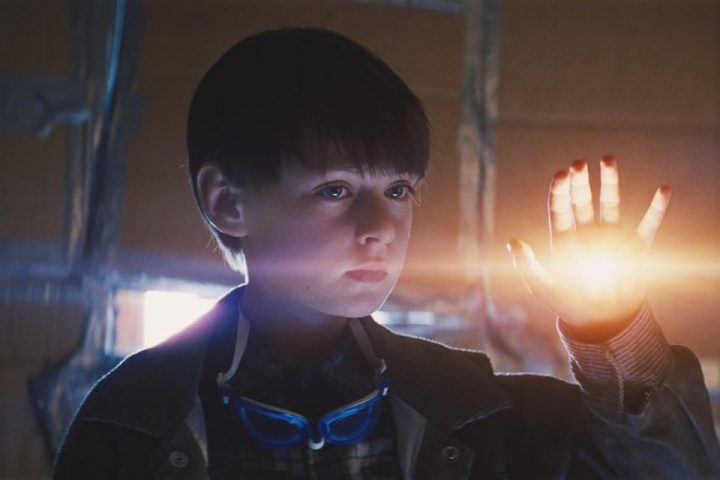 The direction of Jeff Nichols is astute, masterful, compelling. His use of focus, the widescreen aspect ratio, his editing and the wonderful understated score (by David Wingo) mix to form a tense ride beyond the underbrush of backwater America, layered with mysterious otherworldly portent of the kind fans will find intriguing. The action, what there is of it, is brief and stark – gunfire and shootouts, as well as car wrecks and the film's much hyped "space debris coming to Earth" sequence, are simple and dynamic without ostentation, much like the majority of this film, really. There's a sensibility of restraint on offer here, and the film's gut-punch finale really works because of it. Sound design is also on-point, a believable, highly atmospheric mix of landscapes, wide-open freeways and bountiful ear-candy, while the visual effects on display, while minimal overall, pack a punch indeed.
If you're looking for a film that'll draw you into its characters' plight with ease, have you wondering just what is going on, and delivering a satisfying, albeit downbeat, conclusion, then Midnight Special will work wonders for you. Effortlessly watchable, a small-scope story encased in a larger-world mentality, Midnight Special is thought-provoking cinema of the kind I really wish would be made more often. Splendidly spine-tingling in parts, and altogether wondrous in the rest, Midnight Special ranks as one of 2016's early picks for best film of the year. It's the kind of film you shouldn't know too much about before watching – the less you know, the more that ending will have you in the palm of its hand – and all I can simply do is urge you to give it a shot.
Related articles
Who wrote this?