Movie Review – Finest Hours, The (2016)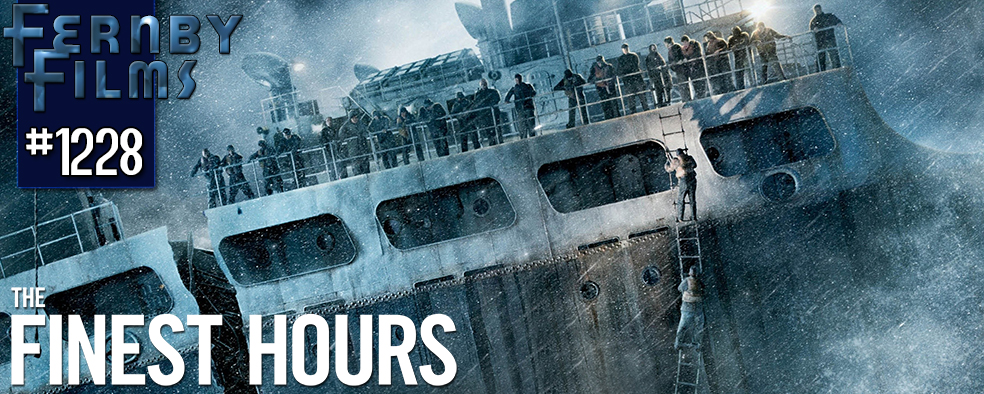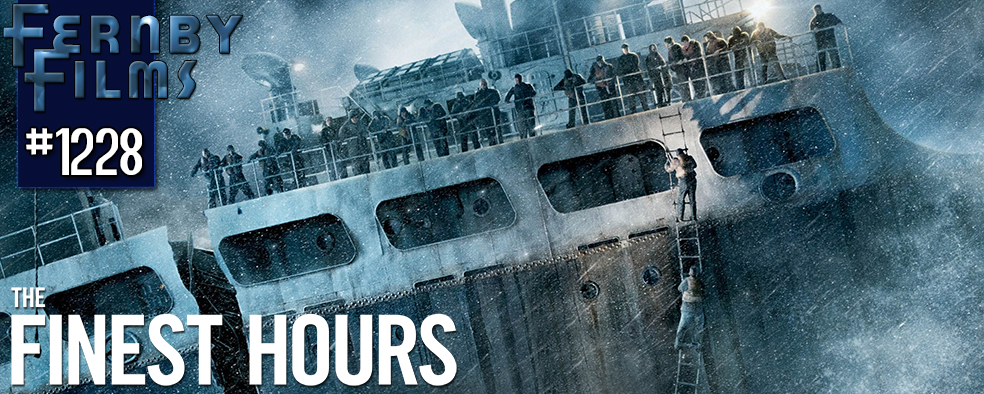 Director :   Craig Gillespie
Year Of Release :   2016
Principal Cast :  Chris Pine, Casey Affleck, Ben Foster, Holliday Grainger, Jon Ortiz, Eric Bana, Graham McTavish, Kyle Gallner, Keiynan Lonsdale, Rachel Brosnahan, Michael Raymond-James, John Magaro, Matthew Maher, Benjamin Koldyke, Beau Knapp.
Approx Running Time :   117 Minutes
Synopsis:   The Coast Guard makes a daring rescue attempt off the coast of Cape Cod after a pair of oil tankers are destroyed during a blizzard in 1952.
****
I always get worried about films which brave the kickoff with "based on a true story" right up front. Usually, creative liberties with events based on actual occurrences serve as a disservice to a film, typically grandstanding characters or portrayal of fact rooted in Hollywood myth more than a relatable truth. Detrimental worries aside, The Finest Hours comes to us from the Mouse House, with Disney obviously thinking this story about a Coast Guard rescue during the 50's was worth serving in spite of it being marketed as a post-Clooney Perfect Storm disaster flick. Current Captain Kirk (and soon to be Wonder Woman's Steve Rogers) Chris Pine stars as Bernie Webber, a Massachusetts Coast Guard sailor who embarks upon a seemingly suicidal mission to rescue mariners stuck onboard a stricken oil tanker off the coast during a massive blizzard.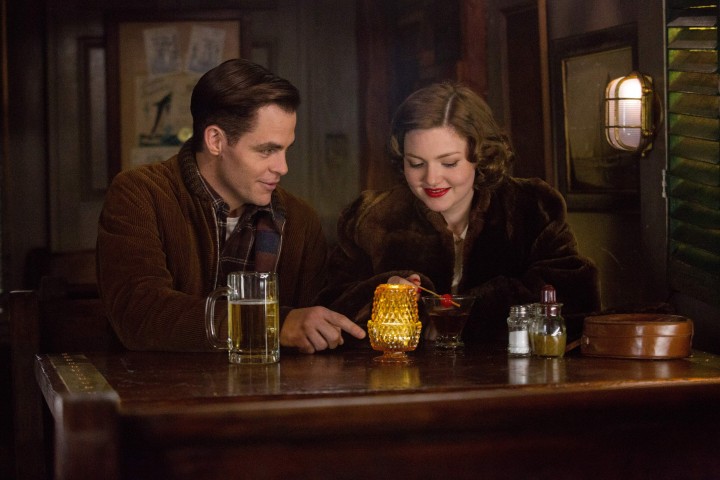 The Finest Hours does one thing right – it lives up to its title. Depicting a triumph of the human spirit against impossible, improbable odds, Craig Gillespie's film suffers an over-abundance of 50's Americana and a largely placid aesthetic in spite of its action-oriented premise. The film begins with a stumbling romantic interlude between Chris Pine's Webber and Holliday Grainger's Miriam Pentinen, with the two becoming engaged the night before not one but two ships run afoul of a massive storm off the coast. It's a quiet, soft moment of character that comes without context – Webber seems insular and painfully shy, while Miriam is forthright and feminine, and the film seems to expect us to know these characters intimately without any buildup. As news comes that two ships have come apart on the high seas, Webber is sent out to perform a rescue with his Coast Guard colleague Richard Livesey (Ben Foster), on the orders of outsider commander CWO Daniel Cluff (Eric Bana). Aboard the ship, the SS Pendleton, engineer Ray Sybert (Casey Affleck) and his fellow crew attempt to keep their aft section of the tanker from sinking by running aground on a shoal.
In dramatising many of the events detailed in the source text, The Finest Hours remains a resolutely dedicated affair, taking few liberties with action and giving Gillespie's assured, steadfast direction an ambivalently inert sense of energy. The film tells the story, true enough, and the cast perform solid work across the board (particularly depicting the nuance of sailing parlance and the roughshod 50's technological advances), and in and of itself the plot is enthusiastic towards its subject. Yet the film feels somewhat flat, almost generic in nature, as if it was made for a midday television audience rather than a big-screen experience. It's a shame, because for all its family-value, PG-rated adventure work, the film lacks a genuine kick to see it across the line.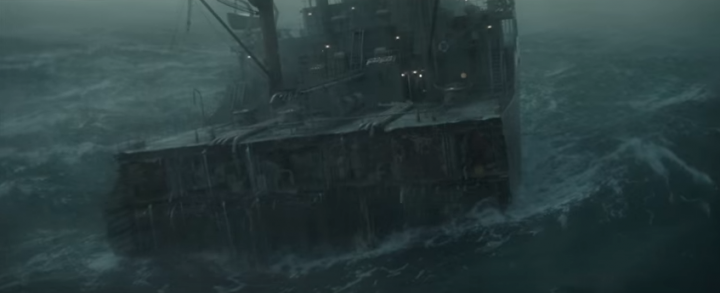 With its large ensemble cast, most of the characters struggle to rise above the seaborne adversity with any compelling tenacity, save perhaps Pine and co-star Casey Affleck. Pine, as Webber, feels like a wounded dog trying to hobble through life, while Pine's on-screen co-star Ben Foster, as the tight-lipped Livesey, is solid but underdeveloped. Casey Affleck is commendable yet unsupported by the majority of his fellow actors, including a gravelly Graham McTavish, ripe Jon Ortiz, and virtually invisible Kyle Gallner. Holliday Grainger's Miriam is the typical "damsel left behind" archetype – teary and hopeful, proud and terrified, Grainger gives it her all but there's little to hang onto with such a generic role to fill. Eric Bana's commander officer is a diffident role for the actor to play, as he exerts his authority upon men who know he doesn't really have the experience needed to deal with this situation. The Finest Hours boasts a decent cast who end up doing work that's up to par, but ultimately won't be entirely memorable.
The problem with The Finest Hours is that it's too old-fashioned and far too keen to spread its considerable focus across too many characters to work well enough. Sure, it's handsomely mounted, and delivers occasionally rousing spectacle (the moment a sailor sees the boat's split in half is actually jaw-dropping), and for saturating its cast with more water than a single film can bear, one applauds the actions of the real-life men to whom this story occurred. The film's two-pronged structure – Webber's brave journey to rescue the sailors, and Sybert's story of keeping the ruptured vessel from vanishing beneath the waves before rescue can be achieved – works well enough but Gillespie's direction is undemanding and weirdly energy-free. Lacking emotional bite, The Finest Hours is solid yet unremarkable, workmanlike but inefficient, high-budget yet small-fry. Worth a look, but hardly a classic.
Related articles
Who wrote this?